Thinking of Buying a Dog in Germany? Read this first!
Top Takeaways From This Post
Last updated on January 6th, 2023 at 11:41 am
Are you considering buying a dog in Germany? Owning a dog in Germany comes with some bureaucratic obligations. Not only dog owners pay a dog tax, but also a mandatory dog liability insurance in Germany. Here is all you should know before you buy a dog in Germany. 
LAST UPDATED December 2022: Added latest Trustpilot ratings
Nearly 60% of Germans share their life with a favourite four-legged mate.
As of 2019, 34 million pets live in German households. Country's number one pet, you guessed right- is and remains – cat. A total of 14.8 million kitties live in 23 per cent of households in Germany. At 9.4 million dogs are the second most popular pets in Germany.
Before you head off to the closest adoption centre, you should understand that buying a dog in Germany comes with a lot of bureaucracy and paperwork (No surprises there!). Here are some of the obligations for owning a dog in Germany.
Dog Liability Insurance (Varies according to dog breed)

Dog Tax (Varies according to German state)
Dog Health Insurance (optional)
Here is a complete guide to dog tax and dog liability insurance in Germany.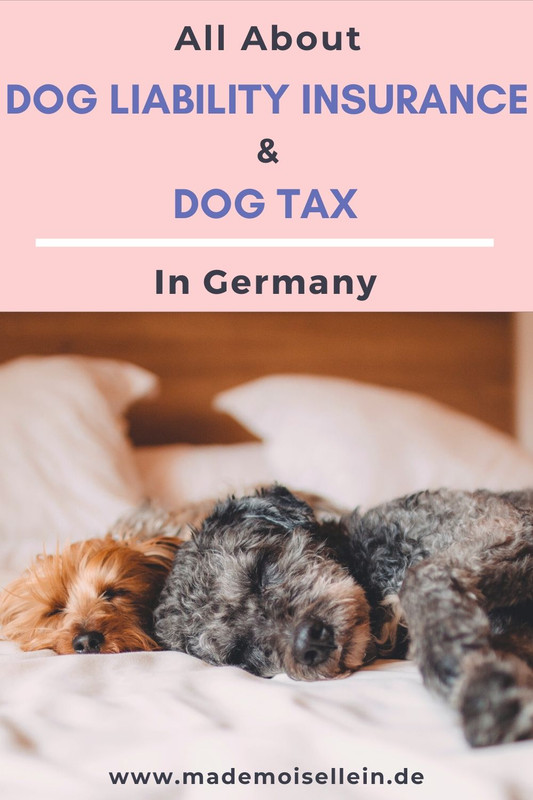 1. Dog Liability Insurance in Germany (Hundehaftpflichtversicherung) 
Regardless of the training, temperament or size, any dog can unintentionally injure third parties or damage their property – causing a great deal of stress to its owner.
Without dog liability insurance (Hundehaftpflichtversicherung), the dog owner is liable for damages caused by their dogs with ALL their assets. As you may have read in the private liability insurance post, such third-party claims can sometimes lead to bankruptcy.
Needless to say, dog liability insurance is a must-have for anyone thinking about buying a dog in Germany.
1.1) Best Dog Liability Insurance Providers in Germany
Trustpilot Rating

(May '23)

Coverage Amount
(in million)

Annual Rate
(Starting from)

Getsafe Comfort

[ENGLISH]

Getsafe Premium

[ENGLISH]
1.2) What is dog liability insurance?
Dog liability insurance compensates when an insured dog injures other people or causes financial or material damage. Instances when a puppy chews or scratches expensive furniture while the dog owner is visiting friends, or if it bites a stranger or a dog sitter.
If the injured person is unable to work for a certain time due to the injury, the loss of earnings is also insured by dog liability insurance in Germany. If the doggo really breaks loose and injures his dog friends, the dog liability insurance covers the veterinary costs.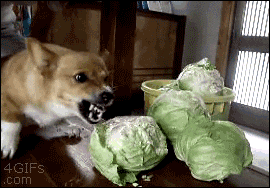 I think now you can start to see how a situation can become tricky for dog owners – even if your four-legged friend has graduated from puppy training with flying colours. 
But here are some additional reasons to take it even more seriously.
Every year, dog owners in Germany report an average of 100,000 claims for damages caused by their dogs – which are compensated by dog liability insurance. Without dog liability insurance, dog owners must bear costs for the damage themselves.
In unfortunate cases when a dog causes bodily harm to people, it can quickly get very expensive for dog owners.
1.3) In which German states do you need dog liability insurance?
Dog liability insurance in Germany is either compulsory, dependent on the dog breed or highly recommended. As a rule of thumb, it depends on which German state you live in. Dog liability insurance is required in almost all federal states for doggos who are classified as dangerous.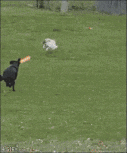 Here is a breakdown:
States where dog liability insurance is compulsory:
Berlin
Hamburg
Niedersachsen
Sachsen-Anhalt
Schleswig-Holstein
States where you need dog liability insurance depending on the dog's breed:
Baden-Wurttemberg
Brandenburg
Bremen
Hessen
Nordrhein-Westfalen
Rheinland-Pfalz
Saarland
Sachsen
States where dog liability insurance is highly recommended:
Bayern
Mecklenburg-Vorpommern
1.4) What is the cost of dog liability insurance in Germany?
The monthly costs of dog liability insurance in Germany depend on the selected services and the amount of coverage. Many insurance providers offer a standard coverage of 5, 20 or even 50 million euros.
The breed of the dog also influences the insurance premium. Owners of large breeds and dangerous classified dogs must pay more for coverage. If you want to keep the costs for dog liability insurance as low as possible, you should compare several offers on the market.
2. Dog Tax in Germany (Hundesteuer)
No, I don't mean this dog tax!
Dog tax in Germany has a long history. Since the late Middle Ages, royalties demanded a fee for the maintenance of their hunting pack. Back then it was paid mostly in food or wares. 
In the 19th century, the official name became the dog tax.
Dog tax in Germany is determined by the local municipalities and the amount depends on your place of residence. When you buy a dog in Germany you can expect to pay anything between 50 € and 100 € per year.
Big cities like Munich, Hamburg, Cologne or Frankfurt levy higher taxes. However, in rural areas, the dog tax is generally much lower. 
The table below shows how much dog tax in Germany differs from city to city. 
3. Dog Health Insurance in Germany (Hundekrankenversicherung)
Getting dog health insurance in Germany is optional but can be quite handy on occasion.
Vaccinations, castrations or sterilisations are not that pricey in Germany. However, vet bills can get quite expensive in Germany for bigger treatments.
Since healthy young dogs may not need any sudden medical treatments, you can also do without dog health insurance altogether. However, it is clever to set aside a reserve for emergencies and save up for unplanned medical treatment for your doggo.
If you really really want to create a safety net, it can be useful to take out surgery cost insurance to get at least part of the expensive surgery costs reimbursed. The premiums for such tariffs are lower than the more comprehensive policies.
AGILA is a German provider that specialises in pet health insurance. They provide operation coverage starting at just 5,90 € per month.
I hope all this boring and detailed information does not pipe down your puppy parent instincts. These are just small official things that need your attention about once a year. After all, your puppy is totally worth the effort, isn't it?  
Did you buy a dog in Germany? How was your experience of dog ownership here? Did you ever had to use your dog liability insurance in Germany? Tell us in the comments below. 
---
Disclaimer: This blog post may include affiliate links. These links do not cost you anything but I might earn a small commission if you decide to order something from one of my recommended partners. Thank you for your support to help keep this platform growing!
---