11 Day Trips From Nuremberg – Travel in Franconia (During Corona Lockdown)
Last updated on June 2nd, 2021 at 11:54 am
Now that the Corona lockdown inside Germany is starting to relax gradually, we are in the midst of The Great Staycation of 2020. Do you live in Upper Bavaria and would love to travel in Franconia a bit more? Here are some ideas for day trips from Nuremberg during the corona travel restrictions.
Germans are notorious for their multiple sun-soaked holidays abroad. But in 2020 fears of a second wave of coronavirus infections have prompted a new trend of staycation. 
In case you didn't know – a staycation (aka holistay) is when an individual or family stays in the home city and visit the touristy areas within driving distance of their home.
So how to have a fulfilling staycation in Franconia when you're sick of staying indoors for several months? Good news is that Franconia is full of great places where you can enjoy outdoor life without spending much. 
Here are some exciting ideas for day trips from Nuremberg – the largest city and the unofficial capital of Franconia. In these day trips, you can explore gorgeous Franconian regions on foot, or in the car, or even a boat!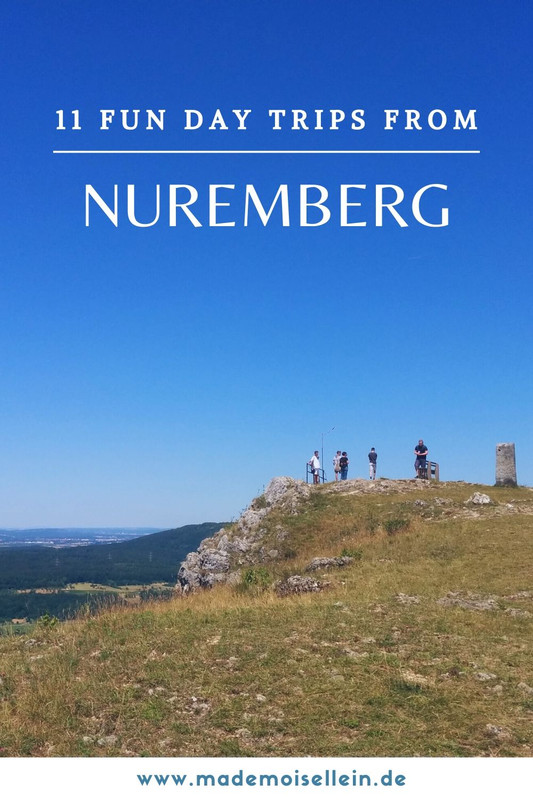 ---
Disclaimer: This blog post may include affiliate links. These links do not cost you anything but I might earn a small commission if you decide to order something from one of my recommended partners. Thank you for your support to help keep this platform growing!
---
1) Things to Do in Altmühlthal Nature Park
The Altmühl Valley Nature Park is a nature park, 2,962 km² in area, in Southern Franconia.
Altmühlthal has many hiking trails in its beautiful natural landscape. There are over 500 walking routes all around Altmühltal for all skill levels. So you can see there are plenty of options for outdoor enthusiasts. In total Altmühltal Nature Park has 354 hikes, 23 long-distance hikes, 19 pilgrim walks and 117 waiting to be explored in the nice summer weather. 
If you are not so much into hiking, then there are many other activities you can do in this area. Let's explore a couple of them below.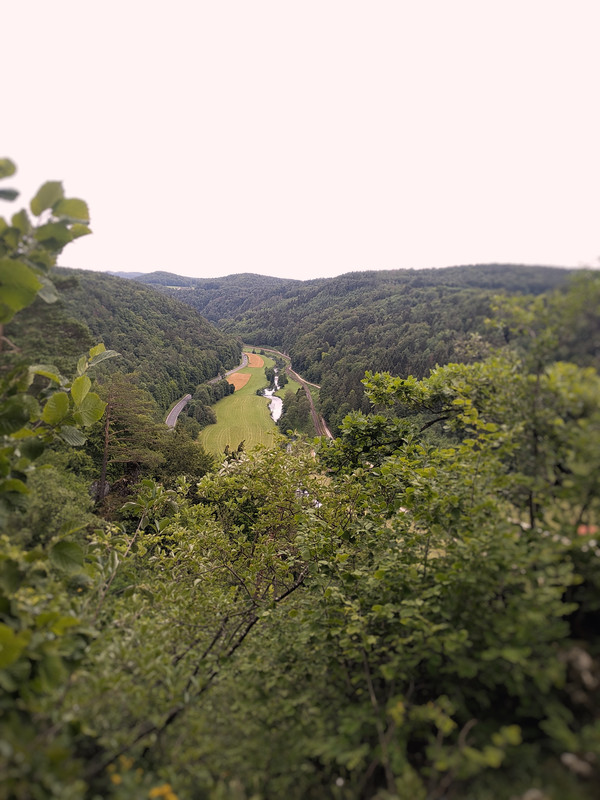 1.1) Dinosaur Park 
The Dinosaur Park in Altmühltal is one of the most fun destinations for kids and adults or basically anyone who is interested in the evolution of our planet and wants to experience it up close.
Anyone who loves dinosaurs will enjoy this super fun day trip from Nuremberg.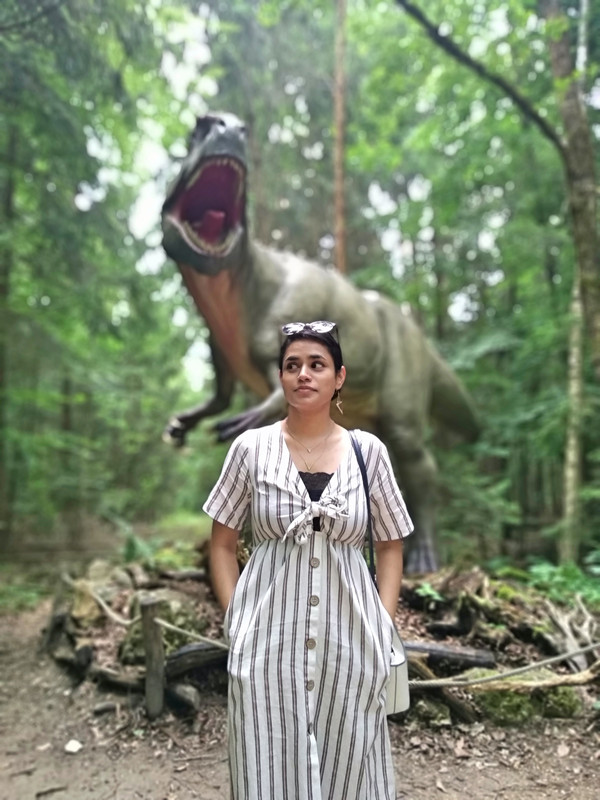 In this Dinosaur Park, guests can walk along a lush forest trail, about 1.5 kilometres long, and explore 400 million years of geological history. In the forest trail, they come across over 70 lifesize replicas of dinosaurs and other prehistoric animals, some even reaching up to the treetops.
It's a little adventurous experience to walk along the dinosaurs' track in a realistic forest-like environment.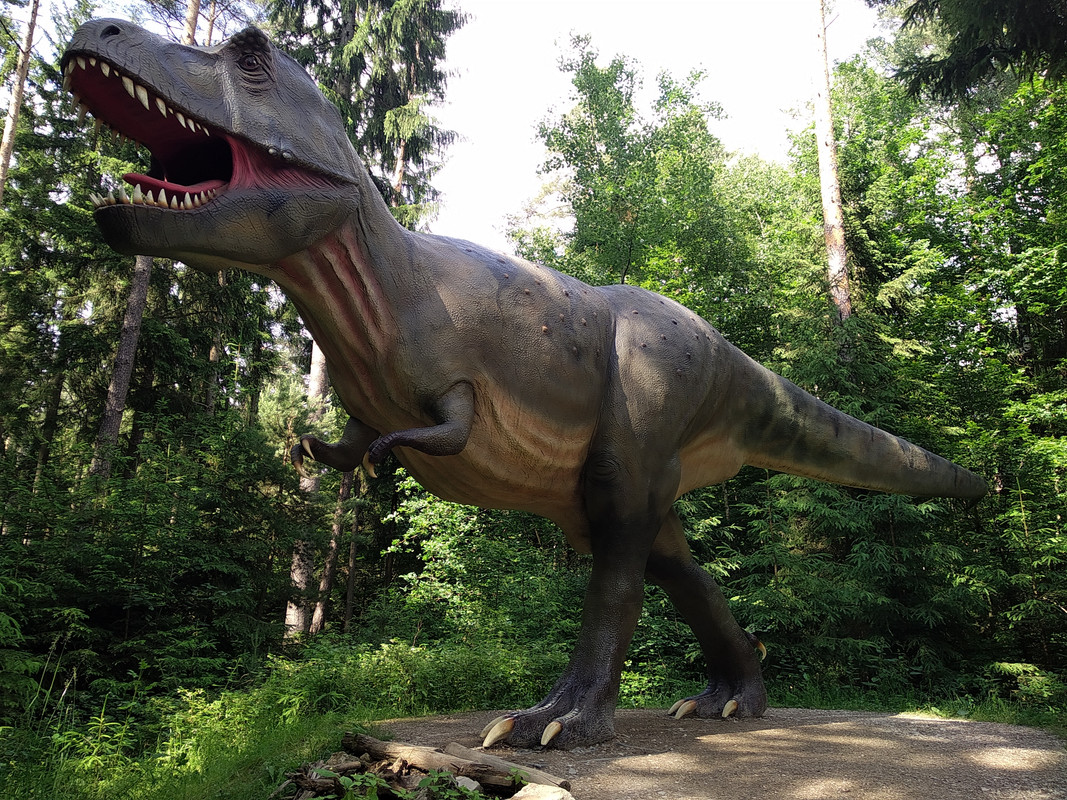 Once you finish the outdoor circuit you can visit the indoor museum which houses several prehistoric fossils and a real skeleton of a young T-Rex named Rocky. He was certainly the undisputed superstar of the Dinosaur Park.
It is a must-visit if you have young children. The outdoor part of this park also includes a covered playground where kids can dig up semiprecious stones and shark teeth. There is also an area where you can actually dig out real Ammonite fossils!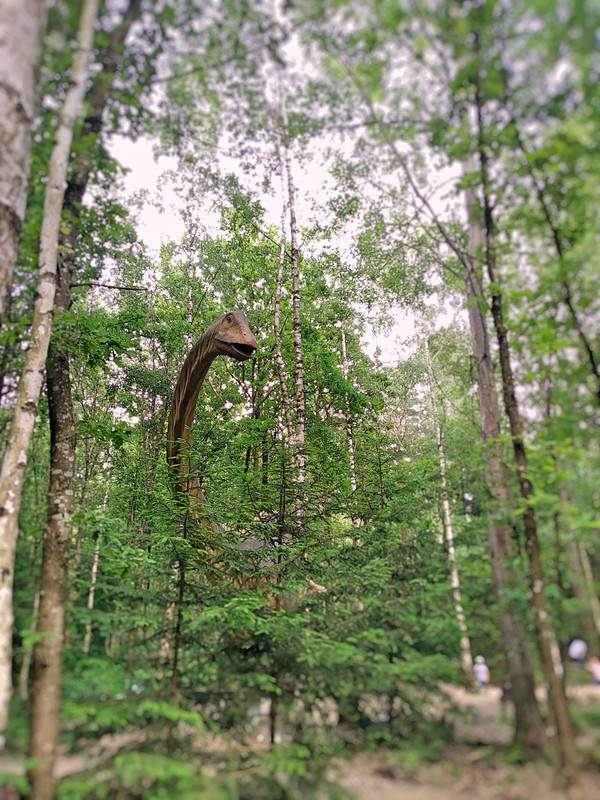 When you go there with your family, be prepared with snacks and drinks to have an outdoor picnic. Although they have a couple of beer gardens inside the venue a large sitting capacity. They also serve a selection of vegan and vegetarian dishes. 
Where: Dinopark 1, 85095 Denkendorf
Driving Time:
Distance from Nuremberg: 57 mins
Distance from Erlangen: 59 mins
Distance from Munich: 1hr 10 mins
Entry Ticket: 
Adults: 19,50 €
Family ticket (2 adults, 2 children): 49,50 €
Dogs on a lead are welcome.
More Info: https://dinopark-bayern.de/

1.2) Limes Roman Ruins
The Limes a UNESCO World Heritage Site inside the Altmühltal Nature Park.
The upper Germanic-Rhaetian Limes is an ancient borderline between the Roman Empire and the barbarian Germanic world that is now a UNESCO World Heritage Site.
This roman era site includes numerous forts, civilian settlements, Limes towers as well as the border fortifications themselves.
The small archaeology museum here displays Roman artefacts, with an open-air excavation of a cavalry fort. There are exhibits from 100 AD and a larger outdoor area to see foundations of a fort. You will need at most one hour to see everything.
Where: Limes Museum, Sankt-Johann-Straße 5, 73430 Aalen
Driving Time
Distance from Nuremberg: 1 hr 36 mins
Distance from Erlangen: 1 hr 47 mins
Distance from Munich: 2 hr 7 mins
Entry Ticket: 
Adults: 6 Euro
Children: 4 Euro
More Info: https://www.limesmuseum.de/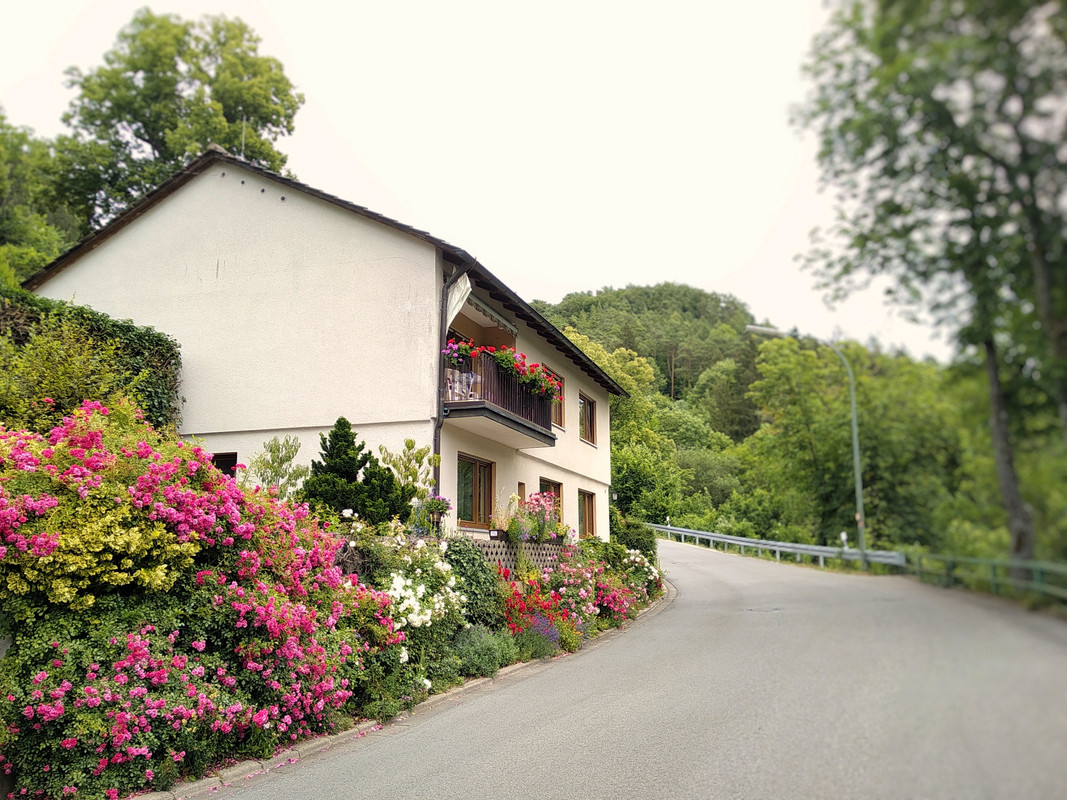 1.3) Overnight Camping in Altmühltal 
Okay so normally a day trip or staycation does not involve staying overnight someplace else. But if you are really sick of looking at the same walls, sofa, bed (or faces 😉 ) then you can totally change this for once.
Altmühltal Nature Park has many spacious campsites that accommodate tents, camping and RV parking areas. The atmosphere is amazing and you are surrounded by beautiful nature. If you are looking to reconnect with nature this is a perfect place to spend a night or two under the starry sky.
You can take an overnight break even if you have children as there are dedicated family-friendly camüing spots. Pet owners can also take their fur babies without hesitation to the camping and RV sites. 
Where: Multiple locations. Find a suitable camping place here.
Driving Time: Varying according to the site location
Price: Click on the individual campsite to see prices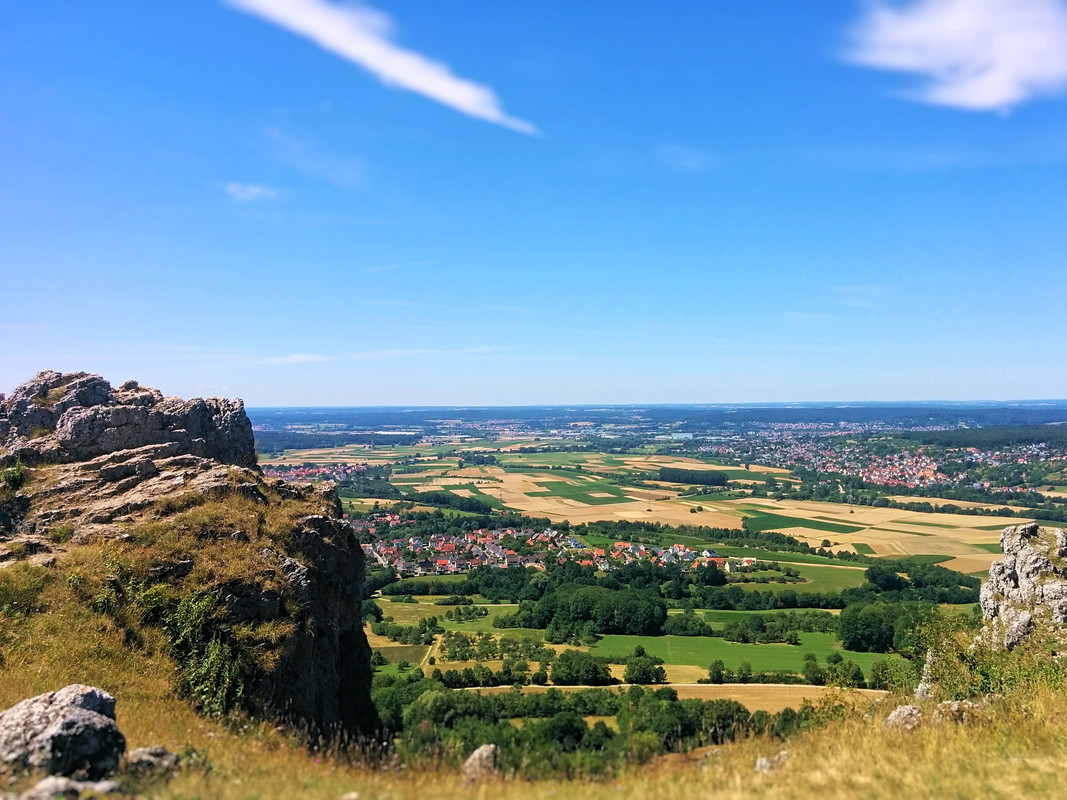 2) Things to Do in Franconian Switzerland 
2.1) Walberla Hiking Trail
The "Walberla" is probably the most famous mountain in Franconian Switzerland. Officially called the witness mountain Ehrenbürg and divided into the 532m high Rodenstein and the 512m high Walberla.
It is an easy 4.2 kilometres long, moderately trafficked loop trail located near Wiesenthau. The route offers a great chance to see the local wildlife and is good for all skill levels. It is primarily used for hiking, walking, and nature trips.
The trail is as old as around 1000 BC when the Walberla was settled by the Celts. The remains of the fortifications are still recognisable today. The Walburgiskapelle is first documented in 1360.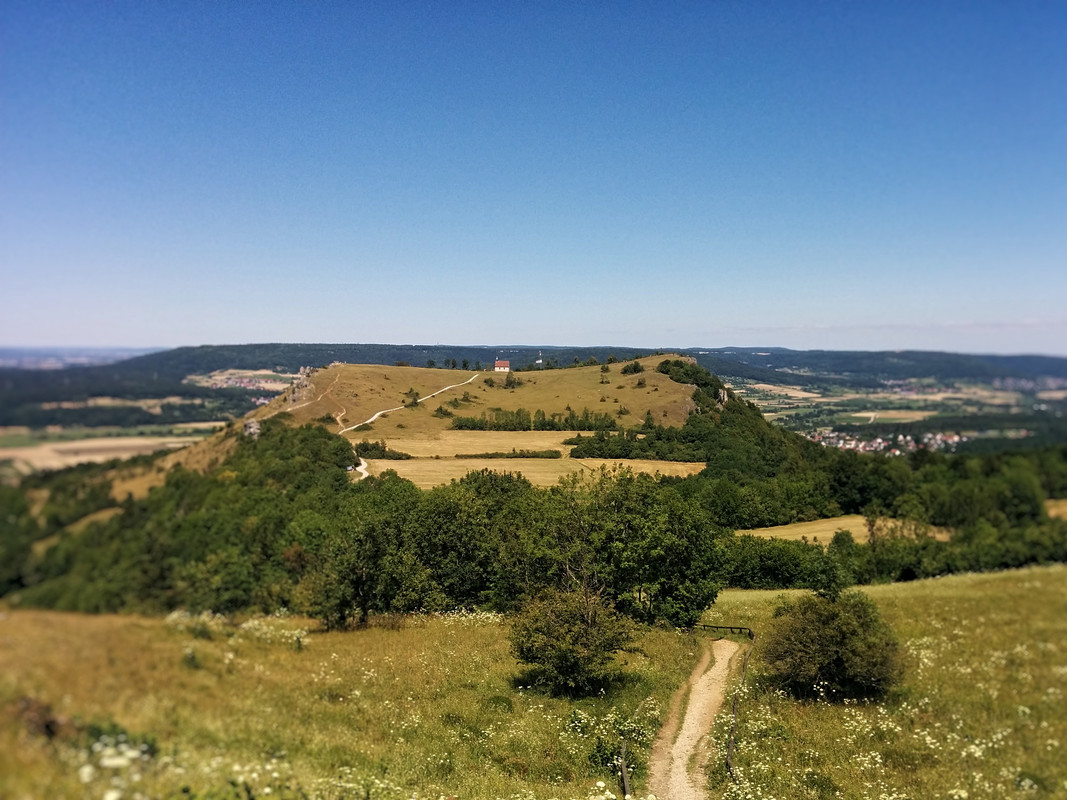 Where: Ehrenbürg, 91359 Leutenbach
Driving Time:
Distance from Nuremberg: 32 mins
Distance from Erlangen: 16 mins
Distance from Munich: 2hr 13 mins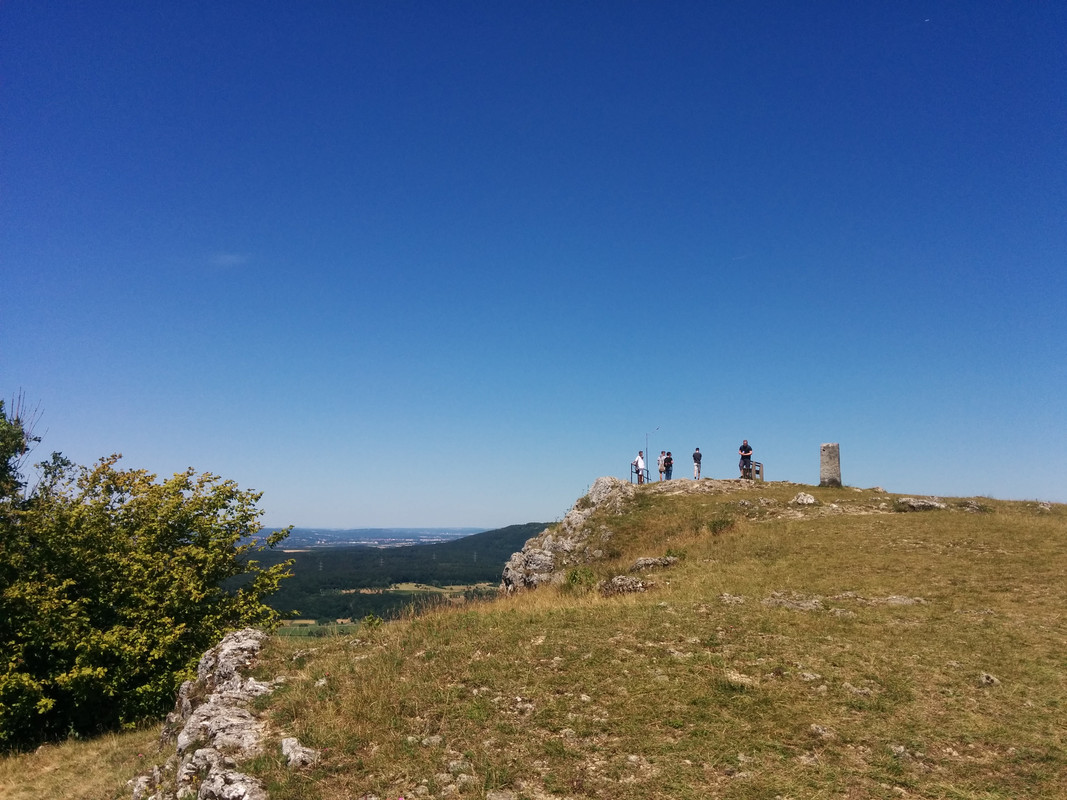 2.2) Pottenstein Hiking Trail
Teufelshöhlenrunde is a 17.2-kilometre loop trail located near Pottenstein, Bavaria, Germany that features a lake and is rated as moderate. The trail is primarily used for hiking.
the tour starts in the centre of Pottenstein. From here you go up the mountain, over the cross chapel and the Diesterkellerhöhle.  
You will hike along with the rock formation of Drachenfelsen and reach the Teufelshöhle.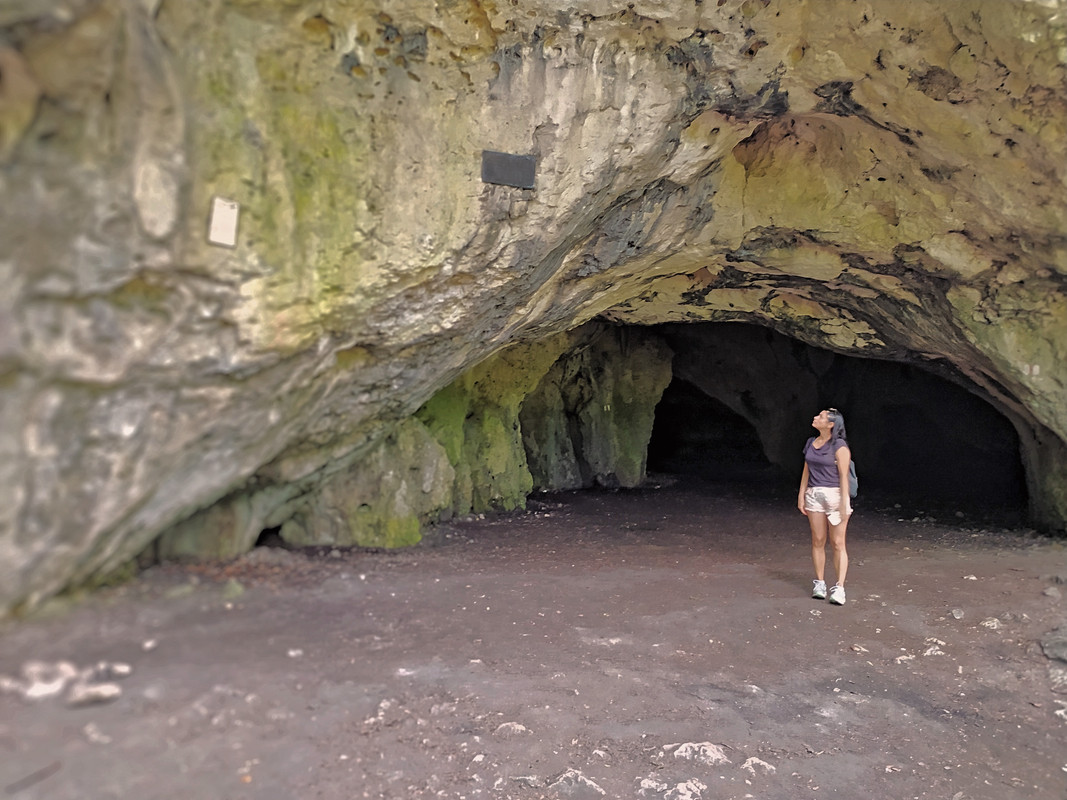 The Teufelshöhle is one of the most impressive caves in Franconian Switzerland. This cave has some spectacular stalactite formations such as the Barbarossa Hall or the Giant's Hall. It is especially popular amongst kids as it's an awesome little adventure for them. 
There is also a lake Schönsee just close by which is open for boat trips in summer months. 
Teufelshöhlenrunde hiking tour can go on for several hours but there are multiple shorted routes for about 3-5 kilometres that you can finish within a few hours.
When we went there we ended up doing a shorter hiking tour of about 3 1/2 and it was equally fun.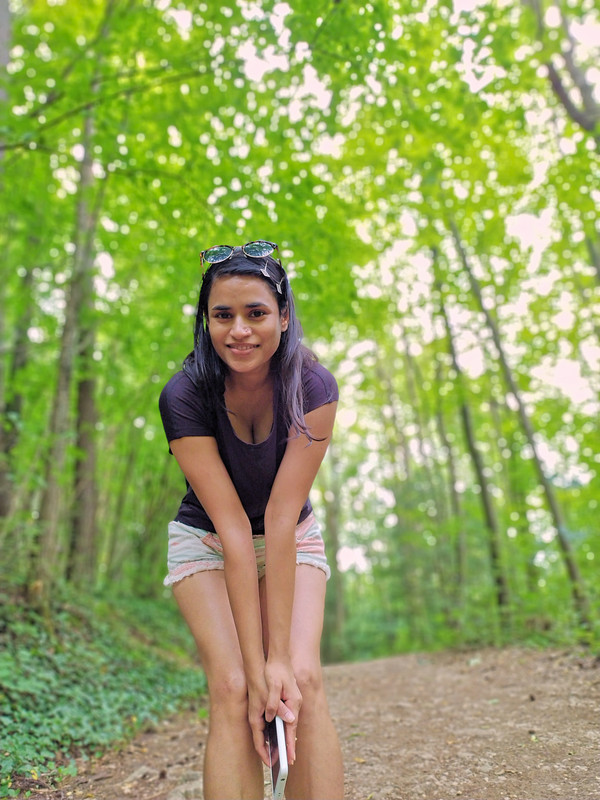 Where: B470, 91278 Pottenstein
Driving Time:
Distance from Nuremberg: 53 mins
Distance from Erlangen: 49 mins
Distance from Munich: 2 h 17 min
Entry Ticket: 
Adults: 5,00 €
Family ticket (2 adults, 2 children): 3,00 €
More Info: https://www.pottenstein.de/rundgang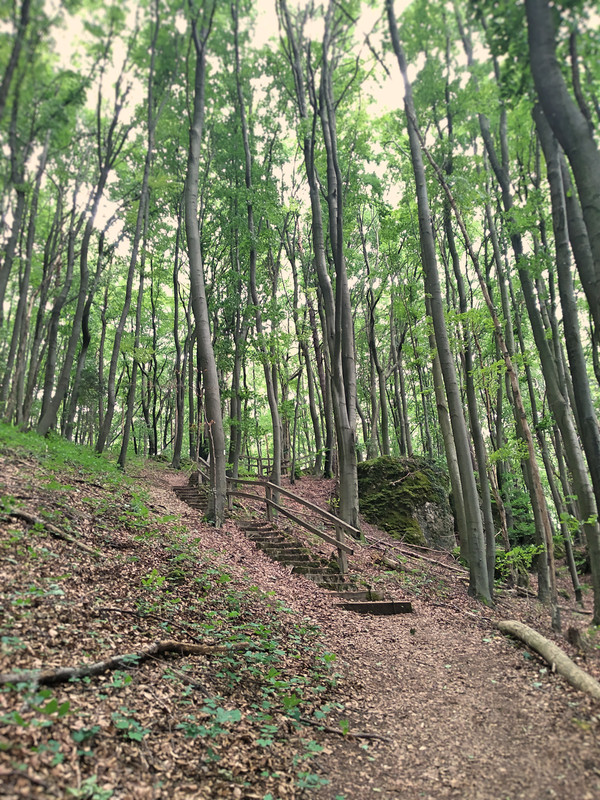 2.3) Muggendorf Hiking Trail
Muggendorf Höhlenrundweg is a 10.0 kilometres moderately trafficked loop trail located near Wiesenthal. The trail is primarily used for hiking, walking, running, and nature trips and is accessible year-round.
This route in Franconian Switzerland is an adventure for young and old. While hiking through the approximately 10-kilometre circular route you will explore various caves and viewpoints.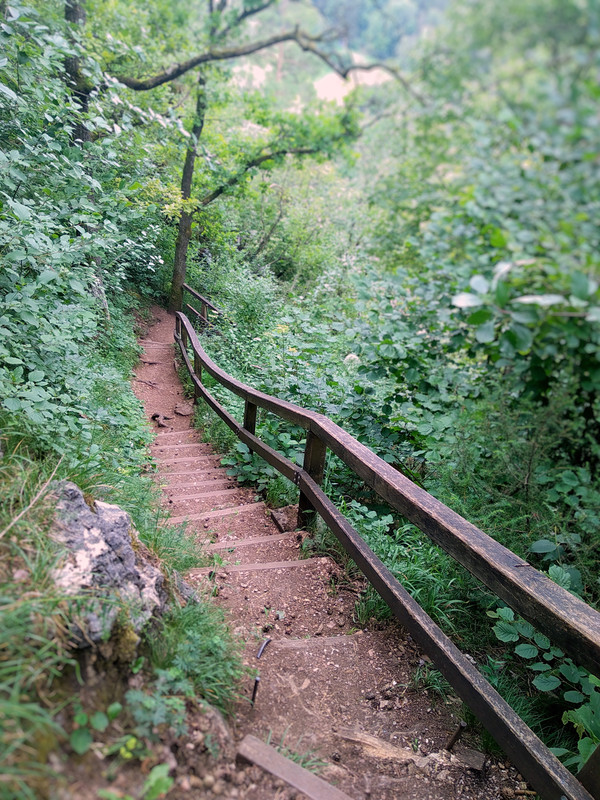 Special highlights are the Oswald Cave, the Wonder Cave, the Witzen Cave and the Rosenmüller Cave. A torch is essential for every hiker, as the trail leads through unlit caves although everyone (including us) used smartphone lights so it seemed to work out that way too. 
The hiking trails are very well signposted so there's no risk of drifting the wrong way.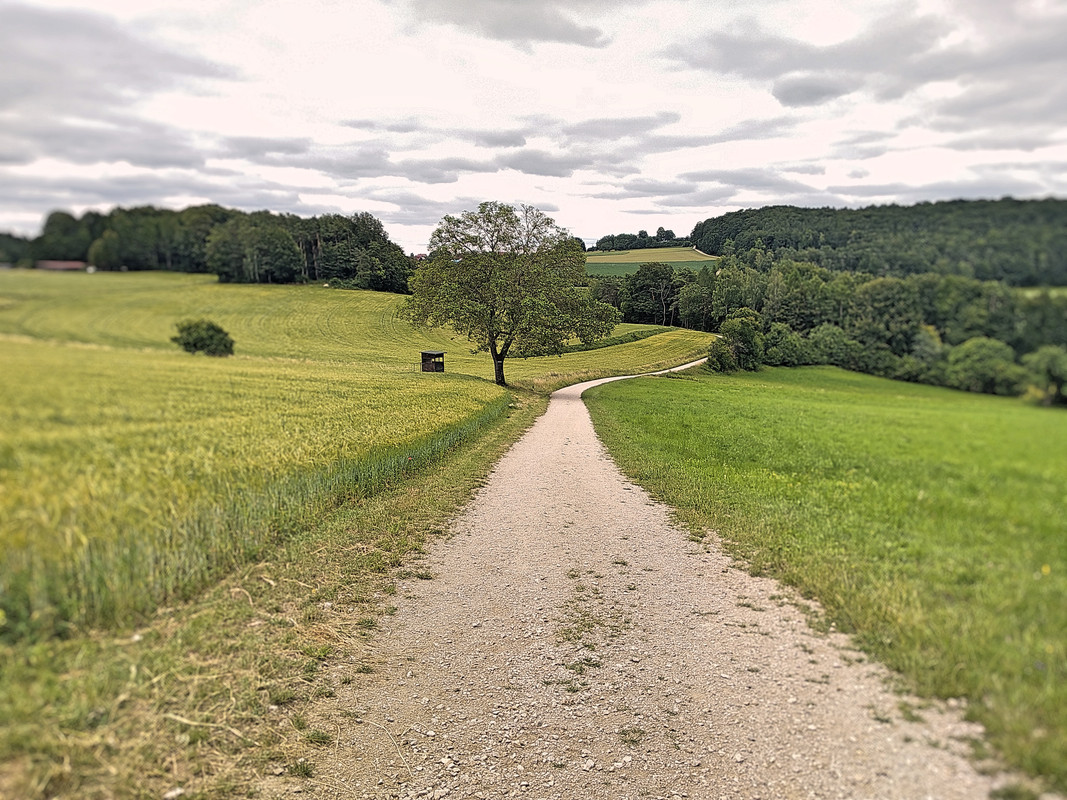 Where: Muggendorf, 91346 Wiesenttal

Driving Time
Distance from Nuremberg: 50 mins
Distance from Erlangen: 35 mins
Distance from Munich: 2hr 29 mins
More Info: https://www.wiesenttal.de/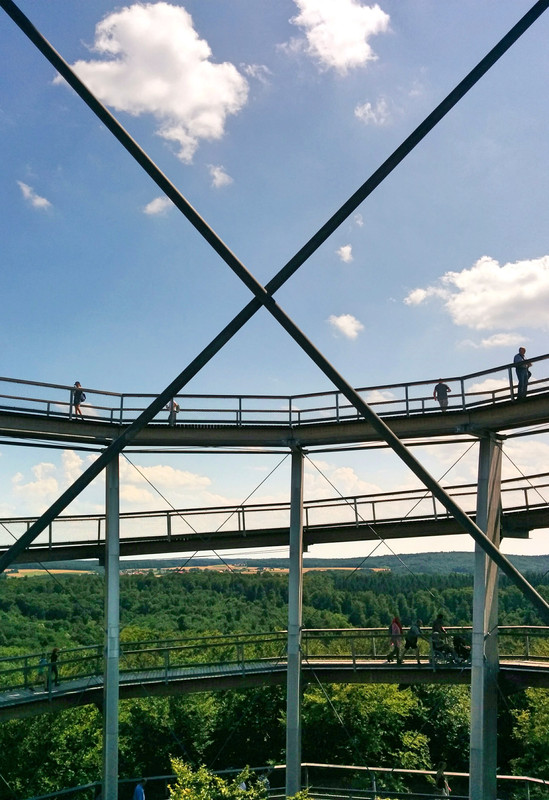 3) Steigerwald Baumwipfelpfad 
There are a few Baumwipfelpfad in Germany and this the second one that I've been to. The first time was in Thuringia and I totally fell in love with this open-air jungle in the sky type of park.
The visit to Steigerwald Baumwipfelpfad was one of my favourite day trips from Nuremberg. 
Steigerwald Baumwipfelpfad is a 1,150-metre-long elevated wooden walkway. At some points of the route, you are actually walking above the tree lines giving you a feeling of literally walking in the air.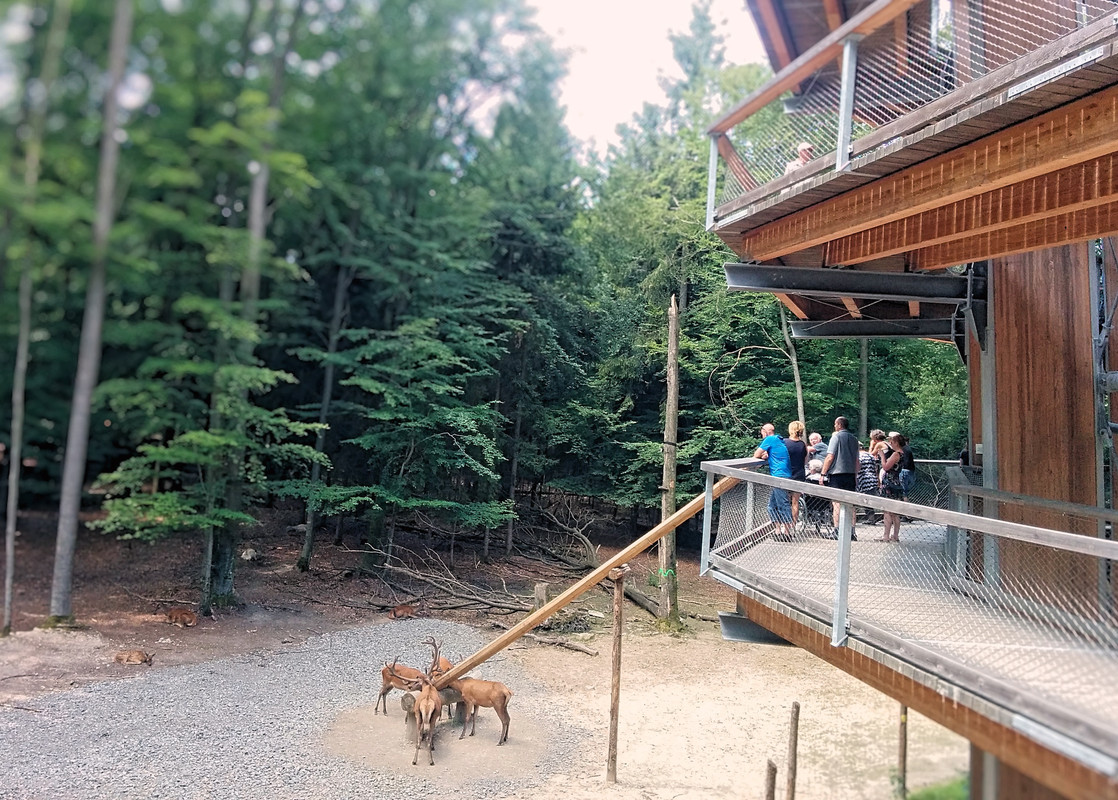 The path then slowly winds its way through all the forest bed and culminates at the 42-metre-high goblet-shaped observation tower. The top level of the tower is basically a circular gallery from where you can enjoy a panoramic view of the densely wooded landscape of the Steigerwald.
The entire path is made entirely of local woods and is also wheelchair accessible. There is also a restaurant inside the park. We chose to drive to Ebrach city and walk around for a bit before sitting down at the local pub for some grub.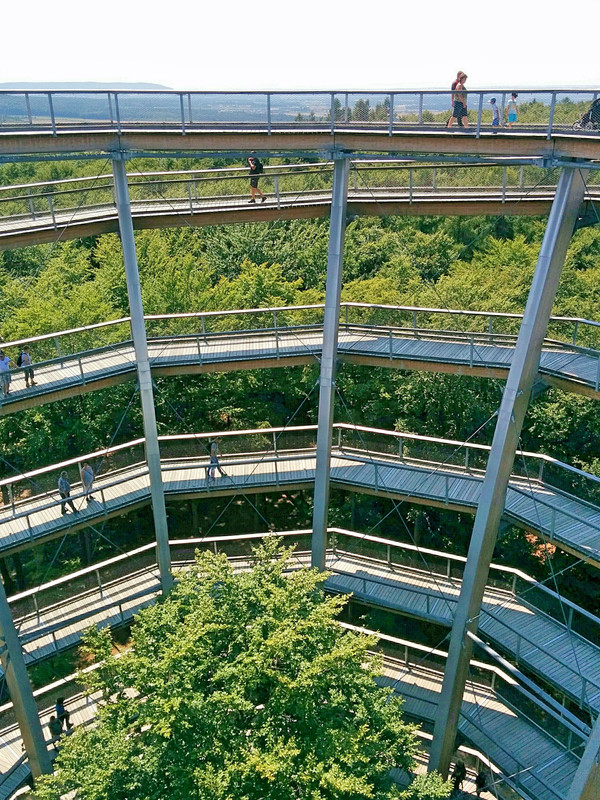 Where: Radstein 2, 96157 Ebrach
Driving Time:
Distance from Nuremberg: 1hr 5 mins
Distance from Erlangen: 53 mins
Distance from Munich: 2hr 42 mins
Entry Ticket: 
Adults: 10,00 €
Children from 6 to 15 years: 6,50€
Dogs on a lead are welcome.
More Info: https://www.baumwipfelpfadsteigerwald.de/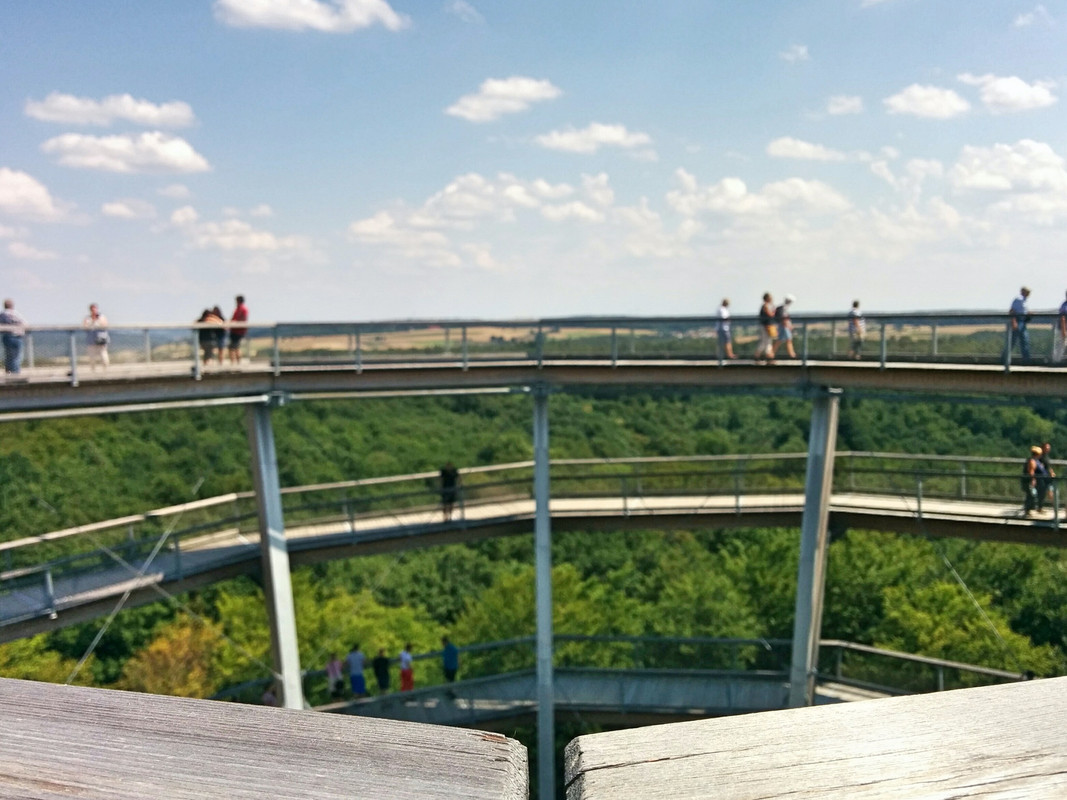 4) Beer Hiking Tour



Any travel in Franconia is not complete without a beer hike!
In these guided tours you will walk through hiking trails passing small rural breweries in Bavaria, as well as experience cultural and culinary insights of the local regions.
Beer Wanderers offer several guided beer hiking tours from Franconia and around Munich. Their beer hiking tour in the ancient Franconian city of Bamberg makes for one the most excellent day trips from Nuremberg.
Beer Wanderers tours are run for several years by an American expat living in Bavaria. They offer tours in English and German.
Book a beer hiking tour offered by Beer Wanderers
Where: Near Munich and Nuremberg
Driving Time: Varying according to the tour start point
Entry Ticket: Guided tour: 90,00 € –  200,00 €
More Info: Beer Wanderers
5) Franken-Therme Bad Windsheim
Franken-Therme is located in the small Franconian town of Bad Windsheim. We went there for a weekend stay to celebrate my birthday in January 2019. It was a warm cosy way to spend a couple of cold snowy days.
This enormous spa consists of four thermal pools with a total water surface of approx. 1,750 m² in the indoor and outdoor area. All thermal pools have brine concentrations of 1.5% to 12% and temperatures between 30 and 36°C.
In addition, there is also a 70 m² steam experience area with aroma steam bath, salt steam bath and showers. If I remember correctly the steam rooms were my favourite part of the experience.
The saunas in there are textilfrei which means you should be prepared to go in completely naked. Beside several sauna rooms of varying temperature and infusions, there is also an ice sauna. It was quite a unique experience going from a super hot to an ice-cold sauna room.
The extraordinary "Salzsee" aka salt lake also called the Franconian Dead Sea by the locals – is particularly loaded with brine! This salt lake is heated all year round and also partially covered by a transparent dome, is fed with fully saturated brine (26.9% salt content) and provides an enormous buoyancy.
Just close your eyes and let yourself drift!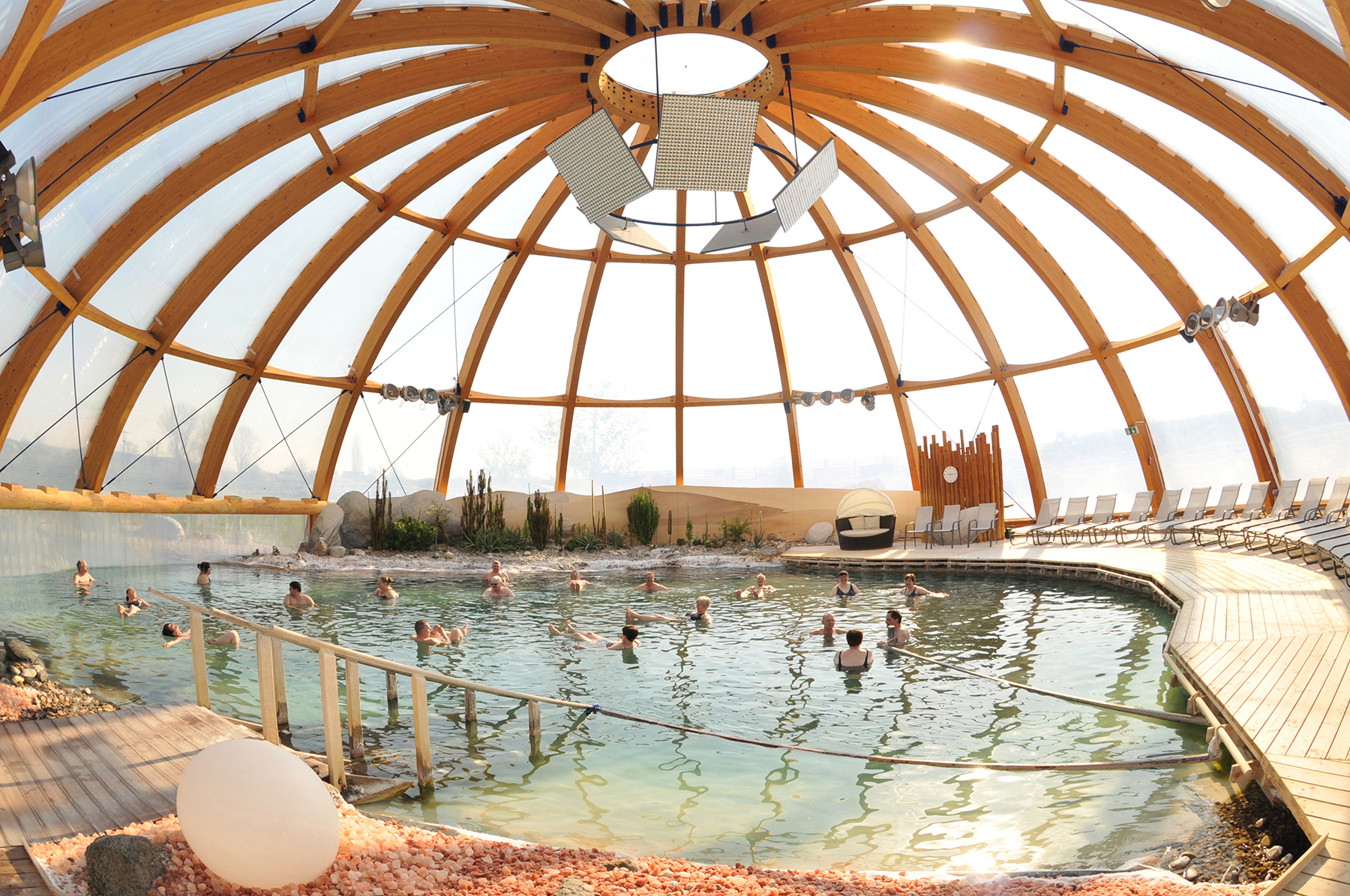 Bad Windsheim Spa is great for a relaxed day out. Most of the visitors are a bit older or couples (I'm in my 30s for reference), so the environment is nice and calm without many kids running around. Don't get me wrong, there are dedicated kids and family pools in the spa so it's a great place to spend a day for the entire family. I think the place is so huge that you don't feel the noise too much. Besides this, you don't see many kids in the saunas anyway.
You can easily spend the entire day at this spa. Thankfully, there is a great restaurant inside the spa. But if you prefer to eat outside, there are a number of cafes and restaurants in the city itself.
I can highly recommend Somsri Thai which is a rare authentic Thai restaurant very close to the spa.
Even though the spa is perfect for a day trip, I highly recommend spending an entire weekend. I mean why not enjoy two or three days of relaxation and peace without worrying about driving back in the evening. We booked a weekend package at Hotel Pyramide. We got a full day pass for the entire stay plus a late checkout on Sunday.
The hotel is also directly attached to Franken-Therme so we just walked from our room dressed in just bathing suits and robes to the spa. Another HUGE plus of a weekend stay was having the opportunity to go to the spa late evening/ night. The closing time is 10 pm, and most visitors leave by 6 – 7 pm. It was amazing to go to the spa after an early dinner and having saunas, pools and steam rooms to ourselves.
Click here to find a spa package at Hotel Pyramide
Where: Erkenbrechtallee 10, 91438 Bad Windsheim
Driving Time:
Distance from Nuremberg: 56 mins
Distance from Erlangen: 59 mins
Distance from Munich: 2hr 46 mins
Entry Ticket: Check day rates here
More Info: https://franken-therme.net/
---
Looking for more holiday ideas? Read about other travel destinations and road trips in and around Germany.
---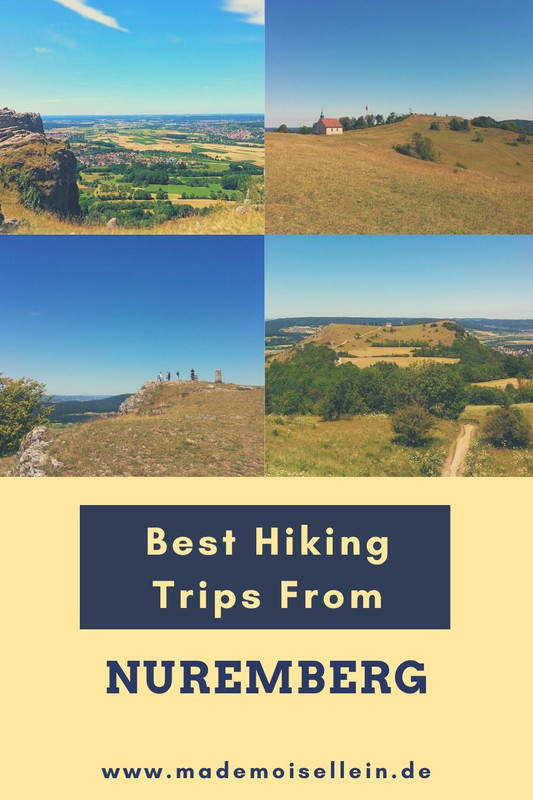 So here were some of my suggestions for fun-filled day trips from Nuremberg. Have you been to some of these places already? Or do you any other recommendations for similar day trips from Nuremberg or Erlangen area? Let us know ideas for some travel in Franconia in the comments below.