Driving to Amalfi Coast – Things to do in Amalfi Coast – Tips for Driving in Italy
Last updated on July 14th, 2020 at 04:50 pm
Are you considering driving to Amalfi Coast during your holiday in Southern Italy? In this guide, I have put together info about this gorgeous area, how to plan an Amalfi road trip, all the things to do in Amalfi Coast- PLUS tips for safely driving in Italy !
The Amalfi Coast road trip was part of our longer holiday in the Campania region of southern Italy.
It turned out to one of the most interesting trips of this year. In this ten-day road trip, we covered four regions of Campania, a beautiful region in southern Italy – Castellammare di Stabia, Amalfi Coast, Capri, Naples, and Rome at the end of the trip.
After spending the first few days exploring Castellammare di Stabia and a day trip to Mount Vesuvius and Pompeii, we decided to road trip through Amalfi Coast. After all, it is one of the most beautiful regions in the region.
Read this post to learn all you need about Amalfi Coast road trip, what to see and the most important safety tips for driving to Amalfi Coast as a foreigner in Italy. 
---
Disclaimer: This blog post may include affiliate links. These links do not cost you anything but I might earn a small commission if you decide to order something from one of my recommended partners. Thank you for your support to help keep this platform growing!
---
What is the best time
to visit Amalfi Coast
The best time to plan Amalfi Coast road trip is in the spring (April to June) or fall (September and October) when there is nice weather, moderate temperatures, fewer tourists, and lower prices.
We planed our trip in early-April and it was mostly pleasant. Mostly sunny days with some clouds now and then. We carried light jackets for evenings, nights and unexpected rains. We had just about two or three days with occasional rain – but never heavy enough to disrupt our trip.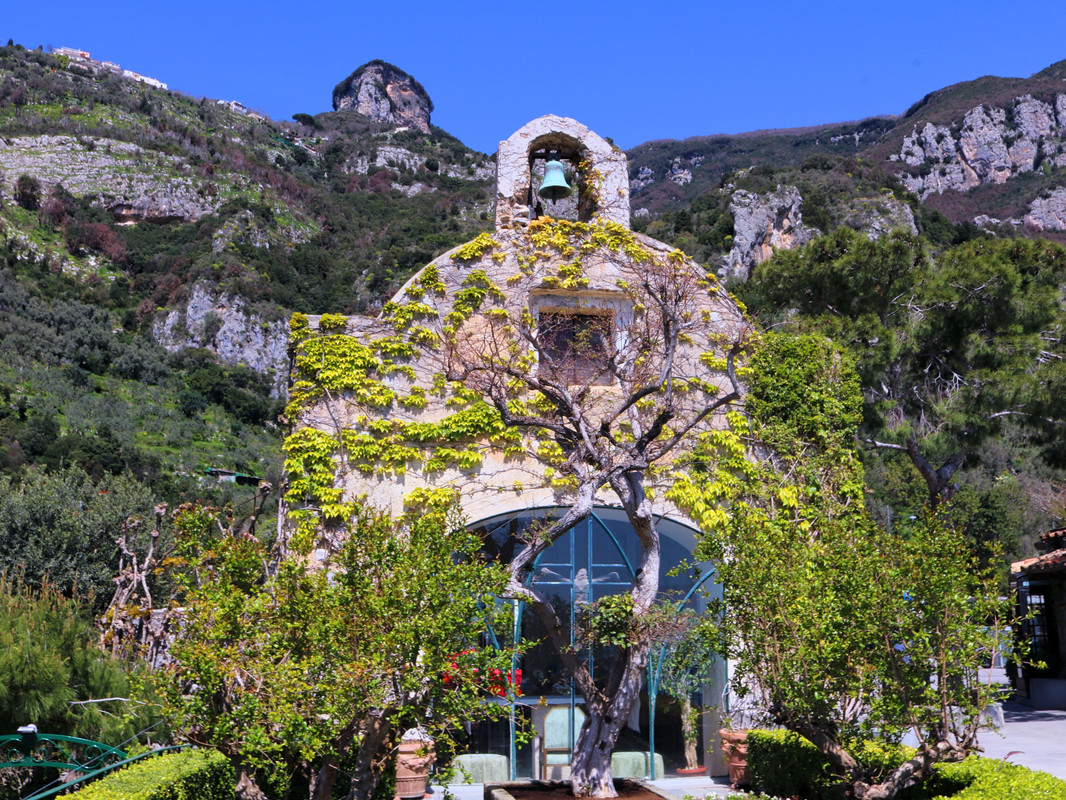 How to reach
Amalfi Coast
South Italy is one of the most connected regions of Italy. You can easily fly to Rome airport or Naples International Airport. We took a direct flight from Nuremberg to Rome and continued the rest of the journey in train and car.
As always we rented a car from SIXT for driving to Amalfi Coast. We have been using SIXT for a few years now and never had a bad experience with them. I think we always end up using their cars because they seem to have stations in nearly every European city. Just note than in Italy the waiting time at the reception was quite long. But then this was generally the case with everything in Italy! 😉
Click here to find out the best car rentals offers in Amalfi Coast at SIXT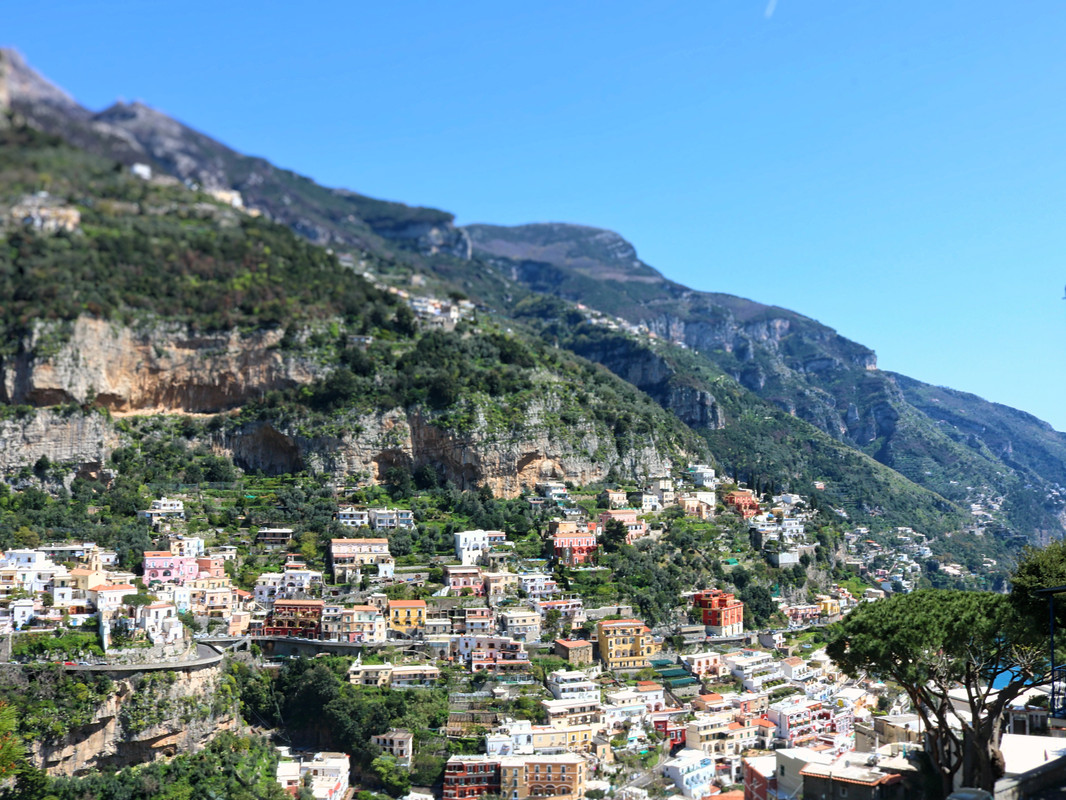 Where to Stay in
Amalfi Coast
When we decided to take this tour, we wanted it to be somewhere picturesque and cosy. So we chose a small family-owned hotel in Castellammare di Stabia, a town that overlooks the ocean and the Mt. Vesuvius.
Since it was off-season, the price of our hotel was very affordable. We had a spacious room with a large balcony with a beautiful view of the ocean and Mt. Vesuvius. We were surprised to see how affordable the area is in comparison to similar hotel ranges in Naples, and other cities along the Amalfi Coast.
I highly recommend Castellammare di Stabia since it is conveniently close to several major cities and islands of Campania region (including cities along Amalfi Coast).
Use this search box to find a perfect Airbnb for your next trip to Campania
What to Do in Amalfi Coast
The Amalfi Coast is a stretch of 60 kilometres long coastline located in the Province of Salerno. The entire area is dotted with beautiful towns and villages, each with its unique culture rich with historic churches and quaint old houses.
We decided that the best way to see the cities of Amalfi coast was with– a road trip! With a car, we had all the freedom to travel along this gorgeous coastline at our own pace.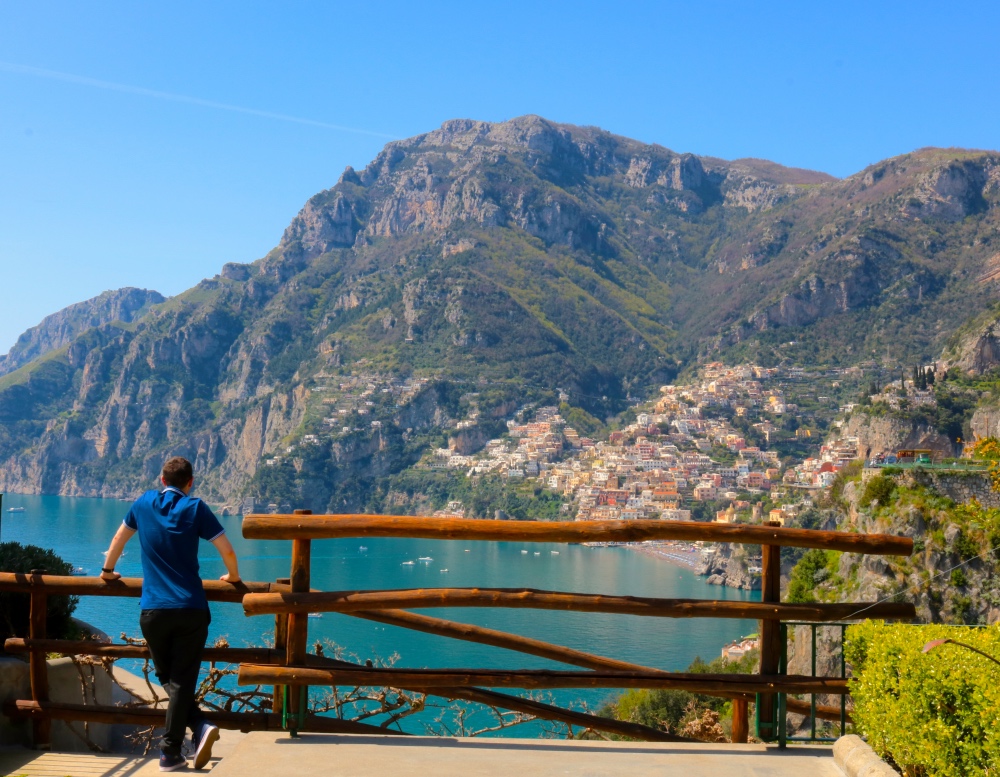 Amalfi Drive is a must for all road trips enthusiasts. It doesn't get more adventurous than the so-called Blue Highway, AKA the "road with 1,001 turns".
Castellammare di Stabia was our base for the Amalfi Coast road trips. All the major cities stringing along this stretch are under 60 minutes drive from this town. This made for really convenient day trips from there.
In the next four days, we explored nearly every major city on the Amalfi Coast road trip. Starting with Amalfi, Positano, Sorrento, Meta, Furore and several other cute coastal towns sitting high on cliffs above the blue-green Tyrrhenian Sea.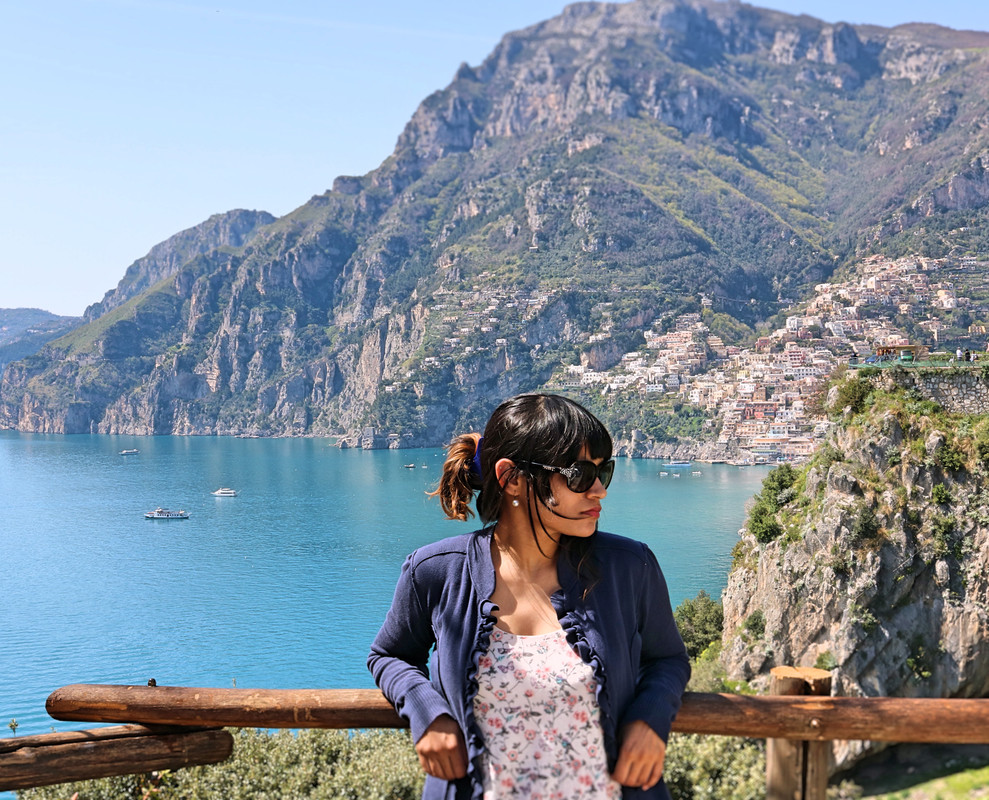 We drove along the Amalfi Coast taking in spectacular views, rolling hills, and quaint towns. It was wonderful to be able to stop at several small roadside shacks for a drink break or a photography session…or both. It was also a lot of fun to park randomly on the seaside and stop for a delicious pizza or seafood lunch.
---
Read on how to plan a 10-day long vacation in the Campania region of southern Italy
---
Tips for Safely Driving to Amalfi Coast
Amalfi Coast is truly a magical and glamorous holiday destination, but driving to Amalfi Coast definitely has its ups and downs. While we were able to enjoy so many surreal views, stop by wherever we wanted– it was still very stressful to drive at times.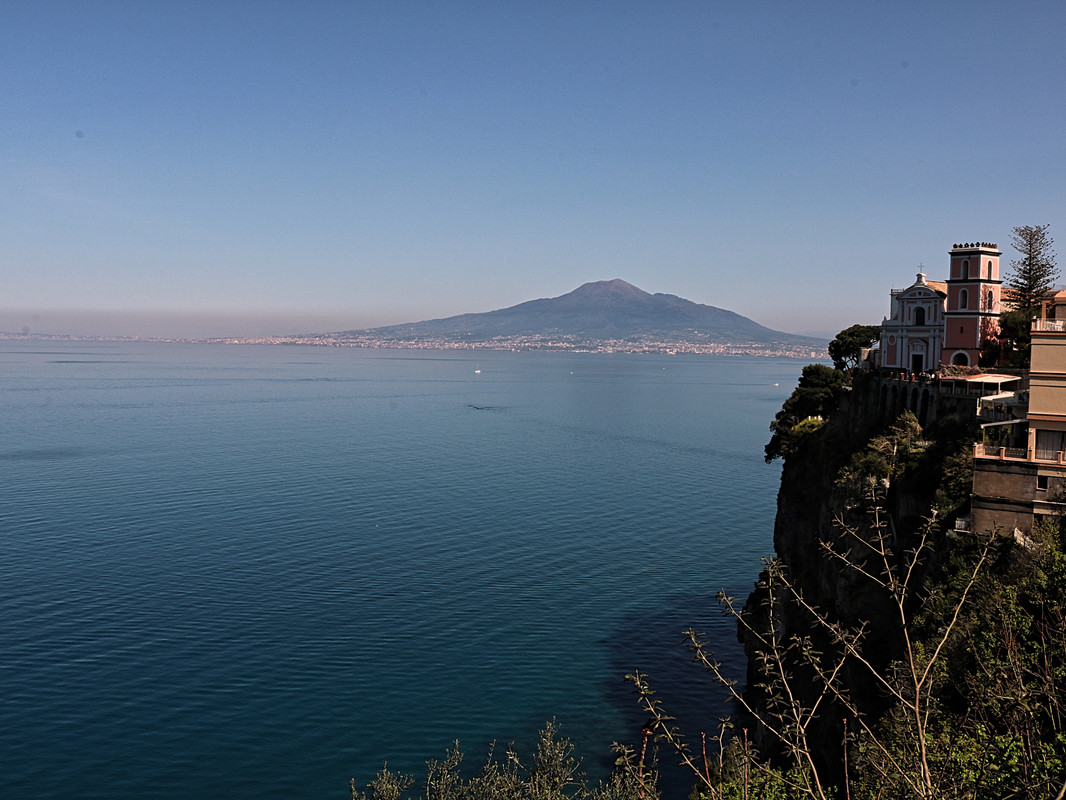 Here are some tips for every first-time visitor planning an Amalfi coast road trip.
Pick a small car – Amalfi drive features narrow roads, steep cliffs and hairpin bends. It would be super hard to manoeuvre a big car especially for drivers unfamiliar with such roads. We rented a Ford Fiesta and it turned out to be a good fit for the tiny Amalfi roads.
Avoid rush hours – Don't begin your trip in the morning and evening or during a peak holiday season. Long traffic jams are not rare and the Italian road signs aren't always the clearest. One wrong turn could leave you stuck in a traffic jam sitting for hours on a hot hot day. Plan your road trip to Amalfi coast in advance here.
Keep your cool – They say it for nothing that the Italians are quite chaotic and at times aggressive drivers. You will get honked at ALL the time. Or someone will dangerously overtake you on a hairpin bend. Or even flip a finger. There's not much you can do about it, except for keeping those nerves of steel.
Park only in allotted car parks – Another challenge with driving to Amalfi Coast is that the cities along the coast very quickly run out of parking space. You may find yourself driving in circles looking for a safe parking spot. When you find one, it will be most likely super tight. Make sure you know how to parallel park, as this is a skill you will very likely need. Added to all this mess are the prying traffic cops who are very quick to put a fine on your windshield. At one point, we got fined within a few minutes when we stepped out of the car to buy a bottle of water. They are just doing their job at the end of the day but finding parking is really a big, time-consuming problem in Amalfi Coast.
Take a break – Whenever you feel overwhelmed or stressed out during the drive (and you will!) – Just stop and take a break. There are plenty of nooks for parking your car on the roads. Just stop driving anytime you feel like the bendy roads of Amalfi Drive are getting to you. We took regular breaks not only to enjoy the view and buy a drink from a roadside shack but also to calm our nerves for the rest of the drive.
Get travel and car insurance – Pinching pennies on insurance is a BAD idea when driving in Italy. Amalfi coast is no exception. Be smart and make sure you get an insurance that has the smallest possible deductible and covers any incidents you might realistically be facing. This includes car crashes, dents and theft.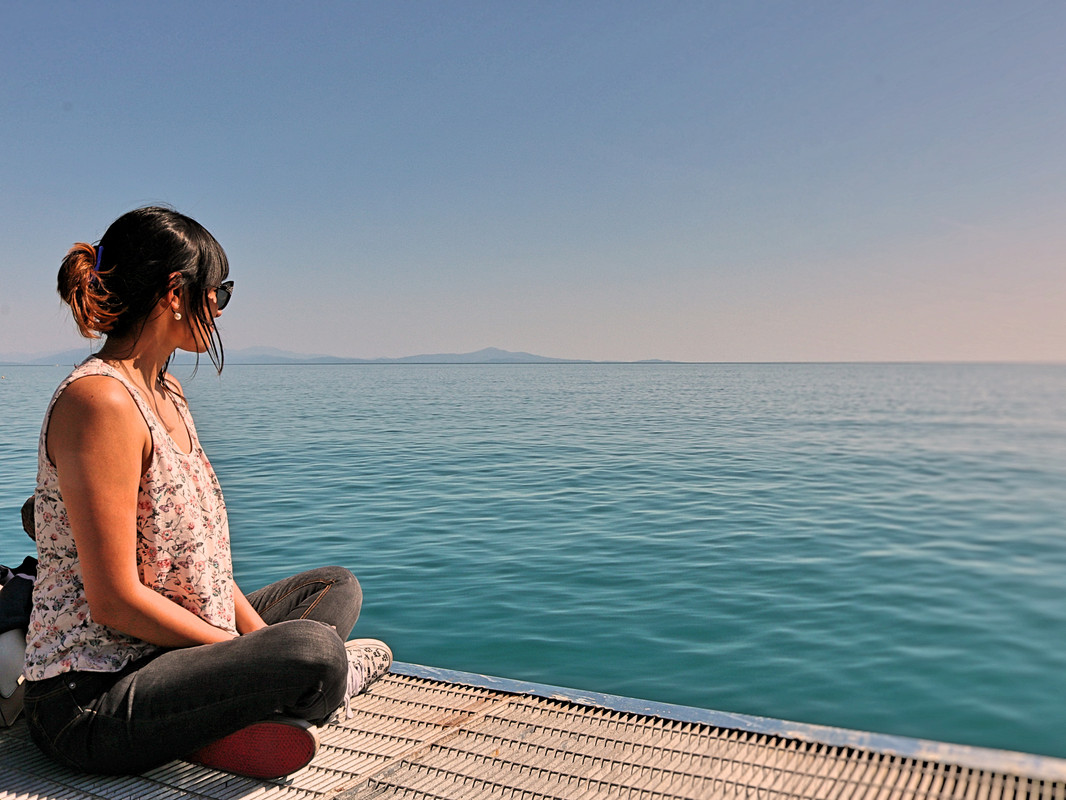 Fancy a road trip to Amalfi Coast? Click here to find out the cheapest car rentals in Europe at SIXT
---
Want to find more about other destinations in this beautiful region?
Read this post to learn how to plan a ten-day trip to Campania including a weekend in Capri, an exciting day trip to Mount Vesuvius and Pompeii and city trips to Naples and Rome.
---
What is your experience of driving to Amalfi Coast? Did you find it easy or exciting or dangerous? If so, tell us your experience of your Amalfi coast road trip in comments below!