Freelance in Germany – Start Here!
Last updated on January 25th, 2021 at 10:53 am
If you are reading this, you are obviously interested in becoming a freelancer in Germany. Well, you are in the right place! On this page, you will find all the info that you need to know to kickstart your freelancing career in Germany. Right from applying for a German freelance visa to freelance taxes and living day to day expat life in Germany. 
Why Should You Freelance in Germany?
Germany is known as one of the best working conditions in the world. Attractive paychecks, easy work weeks, great holiday allowance, and several other benefits and perks.
So why on earth would someone trade them to freelance in Germany? Freelancing is not so uncommon in Germany. In fact, there's an ever-growing self-employment economy in Germany.
So when I finished my master program in Germany, I had two options – either get a full-time job or start my own business. Since I had already freelanced before I moved to Germany, I decided to give it a go. Read here Why I decided to freelance in Germany instead of working full-time?
Still a bit sceptical? Here are some more Pros and cons of becoming a freelancer in Germany. 
You can also read the Six lessons I learned after one year of freelancing in Germany.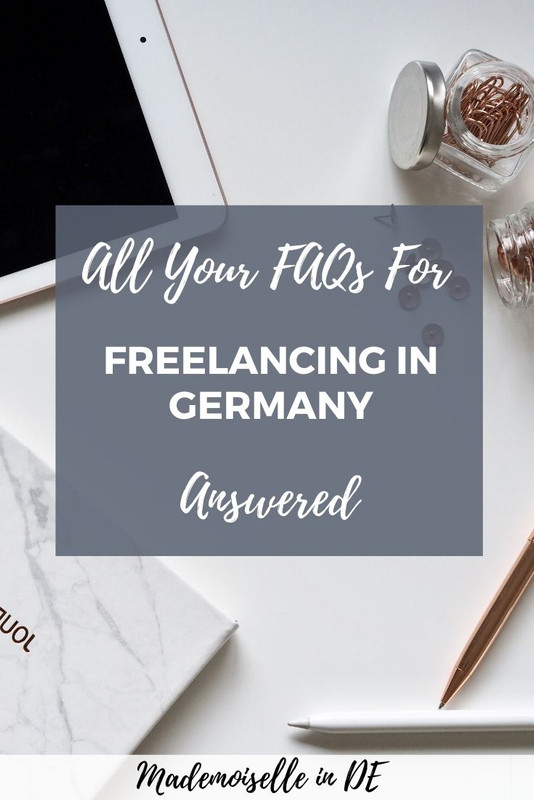 ---
Things To Know Before Freelancing in Germany as a Foreigner
What are the qualifications for German Freelance Visa
First, you should find out if you qualify for it. Find out more about German freelance visa requirements.
All foreigners need self-employment or a freelance permit to start freelancing in Germany.
Citizens of Australia, Israel, Japan, Canada, South Korea, New Zealand, and the United States can enter Germany without applying for an entry visa from their respective countries. If you are a citizen of one of these countries you can apply for a permit for living and freelancing in Germany without needing a German entry visa.
The citizens of the rest of the world, otherwise known as third-country nationals (NOT to be confused with third world) need to apply for a German entry visa from their home countries.
Once they have entered Germany they can apply for a German residence and freelance permit like any other non-EU citizens.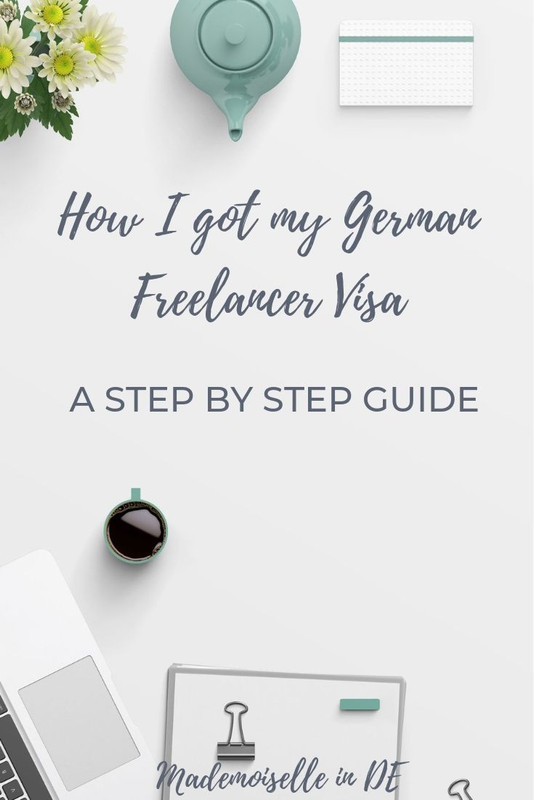 ---
Things to Do BEFORE Coming to Germany
1) Getting your German freelance visa
From your home country
Are you a third-country national applying for Germany freelance visa from your home country? Read this guide on how to apply for a German freelance visa when you live outside Germany. 
When you already live in Germany
Do you already live in Germany? Here is How to convert your current German national visa to a German Freelance visa.
Health Insurance for German Freelancer Visa 
Everyone needs health insurance in Germany – it's mandatory. You can easily signup with travel or expat insurances, however, not all of them are approved by German immigration authorities. Here are some visa approved health insurances that you can use for your German freelancer visa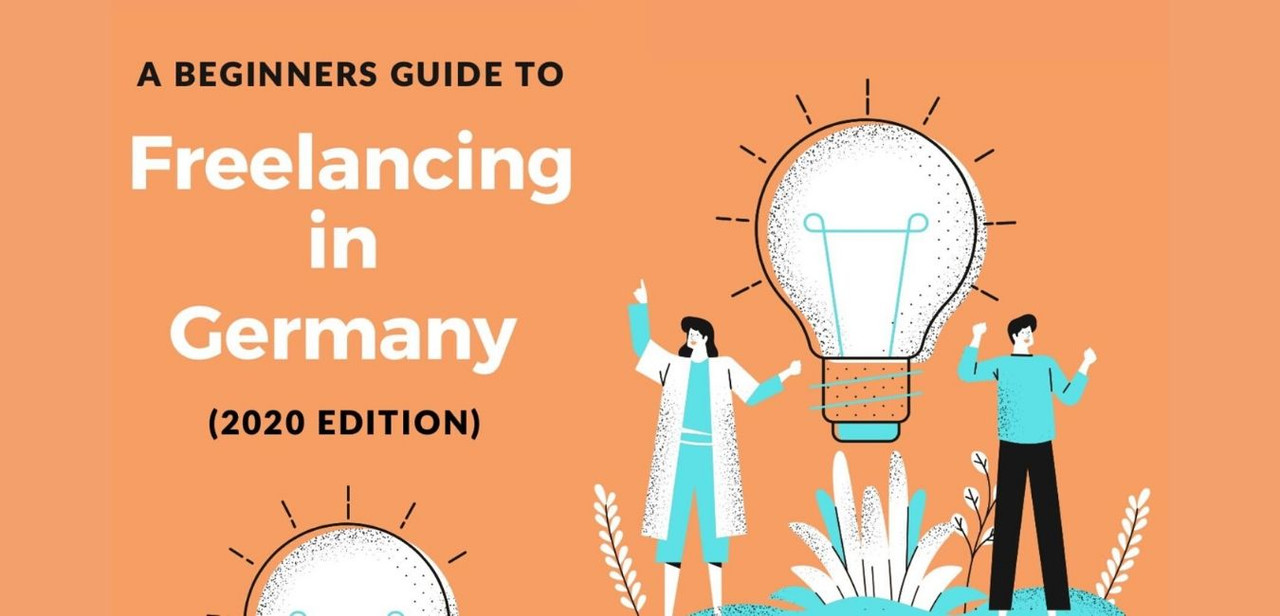 2) Prepare for your arrival in Germany
So now you have your German freelance visa (or entry visa). You may want to spend some time preparing your departure. Small details can go a long way. Here is a short guide to help you prepare for your departure. 
---
Things To Do AFTER You Arrive in Germany
1) Get health insurance for freelancers in Germany
Freelancers in Germany have to take out health insurance but can choose between statutory and private health insurance. This obligation has applied to private health insurance since 2009 at the latest and to statutory health insurance since 2007.
But,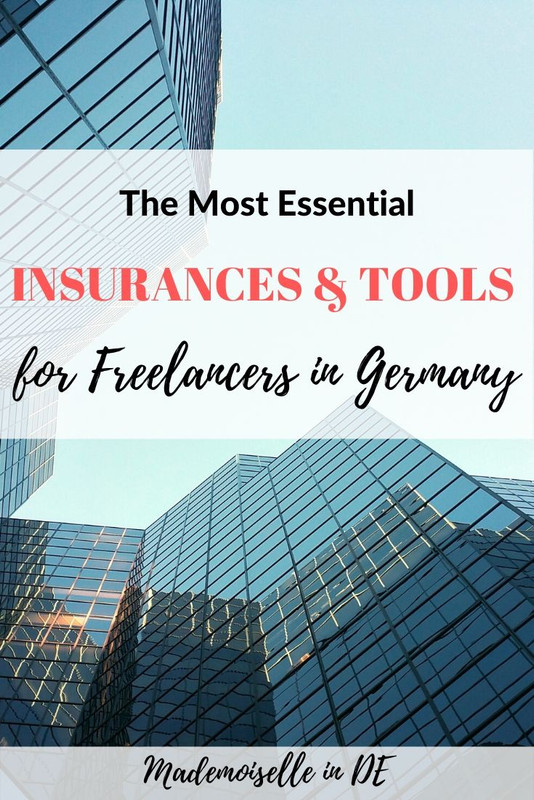 2) Register yourself as a freelancer in Germany
Getting your German freelance visa is only the start. If you want to work as a freelancer you have to register yourself one with the German tax authorities (Finanzamt).
First and the foremost, learn about various German tax IDs – National tax number, German freelance tax ID and VAT number.
At this stage, you will have to formally decide what self-employment category you belong to. Read here to understand whether you are a Freiberufler or Gewerbe in Germany.
Registering with Finanzamt is a fairly simple process, but it can be really difficult for anyone new to the German language. Here is the step by step guide to Register for self-employment in Germany.
The registration process starts with filling up the notorious German tax registration form. Here is a line by line English Guide to Fill Fragebogen zur Steuerlichen Erfassung 2020.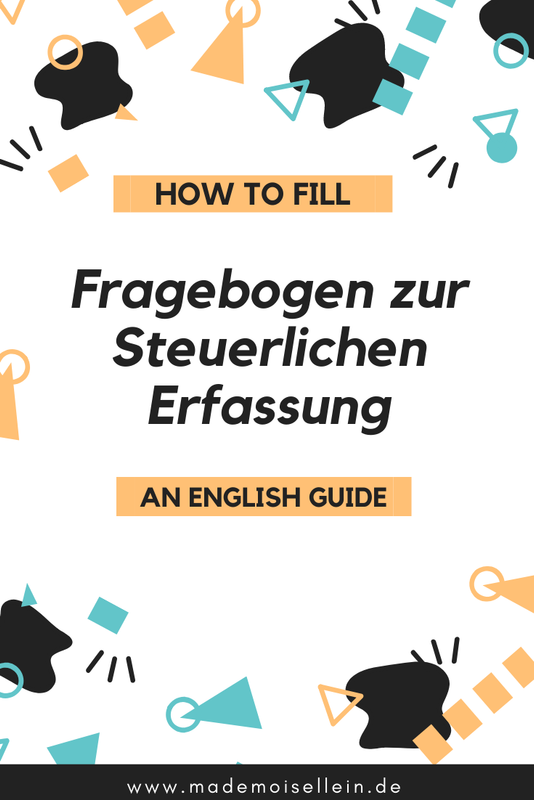 3) Sort out your finances in Germany
Depending on your monthly transactions and some conditions, you can continue using your personal bank account as well. But in some cases, you may want to have a bank account for your business in Germany.
I wrote a comprehensive guide on How to choose a business account in Germany as a freelancer (2020 Edition).
Besides this, consider making other financial arrangements to protect yourself during dry months. Bear in mind that foreigners are not entitled to state benefits in Germany (unless they have been contributing to the German social system for a few years).
It won't be such a bad idea to create a financial safety net for yourself.
Financial stability is really important, especially for freelancers. And even more so if you live in a foreign country.
As a freelancer, you can go broke at the drop of a hat.
Project-related disputes with the clients or accidental third party damage can cost several thousands of euros. Clients may pay late or straight away refuse. These are rare scenarios but they need to happen just once to disrupt the normal flow of your life.
Here is a guide I wrote on how not to go bankrupt as a Freelancer in Germany.
If you plan to stay in Germany for the long term, then you might want to learn about pension schemes for self-employed people in Germany.
---
Things To Do When You Start Freelancing in Germany
1) Finding clients in Germany (and anywhere else)
Now that you are in Germany, you have to find clients. Did you know that remote work is quickly becoming a big trend in Germany? Here is a list of websites where you can find remote work in Germany – whether freelance projects or (full-time work).
If you are interested in becoming a freelance marketing consultant like me, here are some of the high paying remote marketing jobs that can earn you adult-sized paychecks.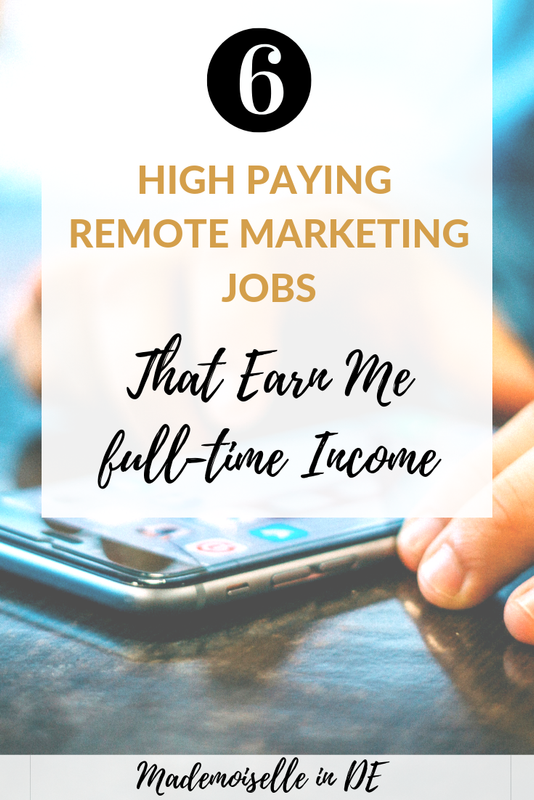 Many freelancers work from home. And the best part – it is totally possible to deduct the home office as a business expense in Germany. Here are my top tips for setting up home office in Germany.
2) Billing your clients in Germany
You got new clients and great projects lined up. Well done!
Now you have to start sending invoices. Your invoices have to be legally valid to get paid by clients in Germany. Read my guide on how to create German VAT invoice (and download FREE invoice templates!).
You can also automate your entire accounting, invoicing and bookkeeping process by using the right kind of accounting software. Here is a round-up of English accounting tools available for freelancers in Germany that cost under 6€ per month. 
As an international freelancer in Germany, you will end up working with clients from other EU countries as well as those outside the EU. VAT rules vary by the regions and mistakes can cost dearly.
Learn here how to charge VAT to your international clients as a freelancer in Germany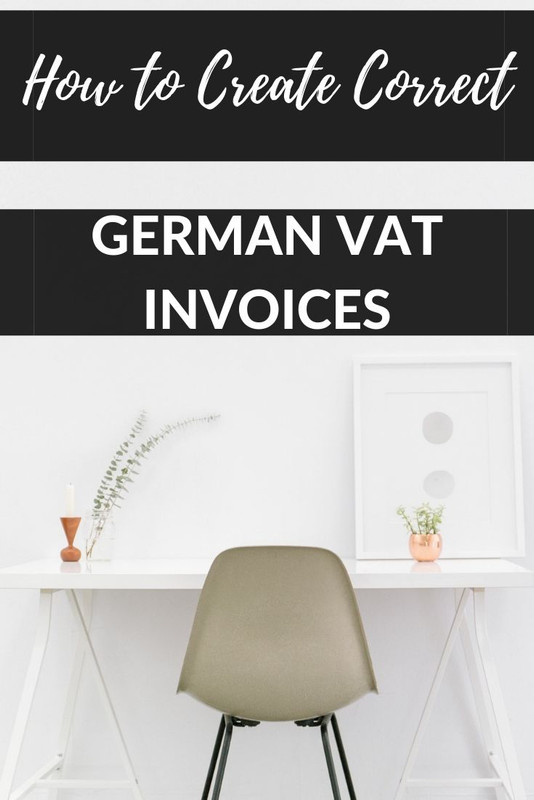 3) File freelance taxes in Germany
If you are freelancing in Germany you should have some background knowledge of how VAT works in the EU. Here is a guide to VAT for freelancers in Germany.
Many freelancers in Germany have to report VAT to the tax authorities. Learn all about reporting Advance VAT Return the easiest way to submit your VAT reports to Finanzamt in English.
If you want to file a tax return at the end of the tax year, then here is a list of the top business expenses for your tax return as a freelancer in Germany.
Taxes in a foreign country and language is not everyone's cup of tea. As an expat you may find the tax system too complicated, and too difficult to manage by yourself. Before you start filing taxes your self,  find out When should you consider getting a Steuerberater in Germany.
There are budget-friendly alternatives as well. Read about English tools you can use for filing your German expat taxes online for under 50€ per tax return.
Do you also blog about your expat adventures on the side? Here is how you pay taxes as a blogger in Germany.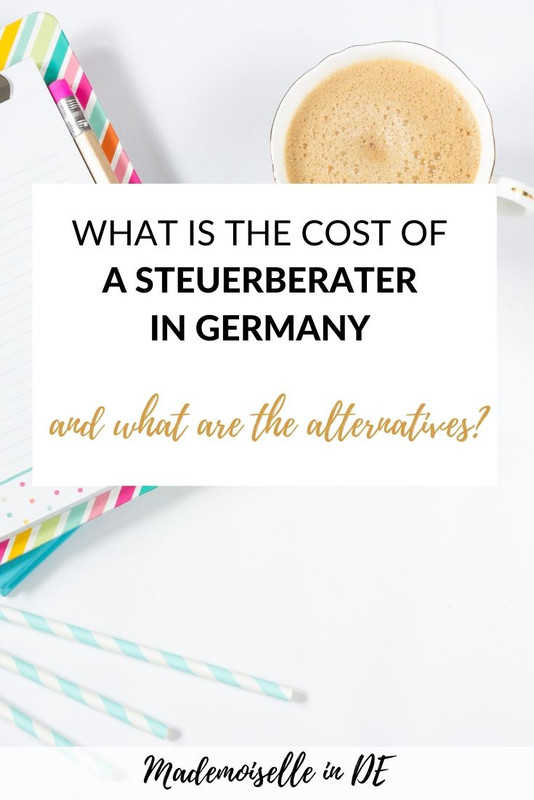 ---
Overcoming Challenges While Freelancing in Germany
1) What to do with unpaid invoices in Germany
Every freelancer has to deal with late-paying clients. Sometimes, they may not pay at all.
There are specific best practices and legalities around sending payment reminders in Germany. Here is how you deal with unpaid invoices in Germany. (AKA how to send a Mahnung to your clients). You can also download FREE German payment reminder in this post.
2) How to avoid unintentional tax frauds in Germany
Tax authorities in Germany are very particular about who qualifies as a freelancer and who does not. There is a so-called 'fake-freelancing or fake-self-employment' trap in Germany. Those found guilty can expect repercussions, back payments and get their licence revoked.
As a responsible freelancer in Germany, you are expected to educate yourself about this. Learn here what is Scheinselbstständigkeit or fake self-employment in Germany (& how to avoid it)?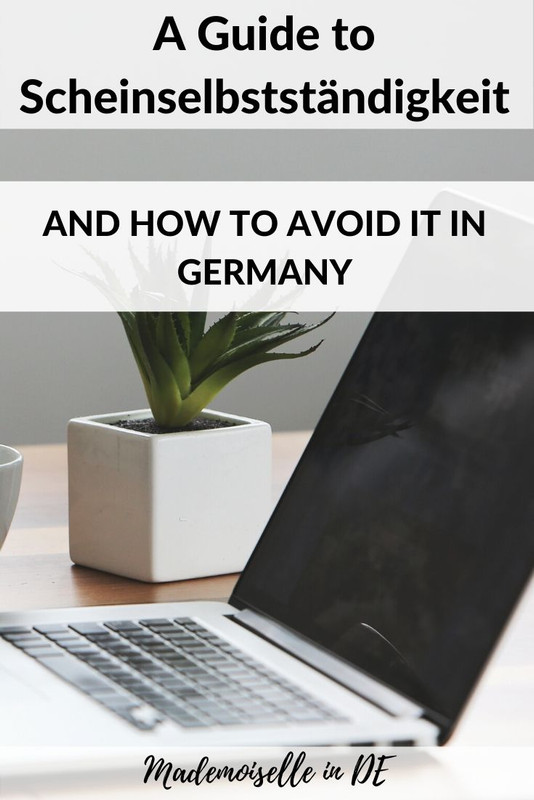 3) Emergency aid and support for freelancers in Germany
If your work is affected by the Corona pandemic and you are struggling to make ends meet, then here is all you should know about Corona Soforthilfe (Emergency Aid) for freelancers in Germany.
---
Staying Successful as a Freelancer in Germany
No matter where you freelance, you will have to negotiate with clients. Here are my top negotiation tips for freelancers (That I learned in my SIX years of freelancing).
Freelancers who work from home often end up getting stuck in the rut. Productivity suffers now and then, and distractions bring down your output. I wrote some tips on how to stay productive when working from home.
---
Enjoying Day to Day Expat Life in Germany
Don't just work work work!
There is SO much to experience and love in Germany! You are in a great location to start exploring the other amazing, culturally historically rich neighbours around the country.
Get some travel ideas, road trips that you can easily take from Germany to other EU countries. 
Check out the following helpful guides that will prepare you for a wholesome expat experience in Germany.
How to learn German in Germany
Dummy's guide to (very peculiar) German dating rules & etiquette
How to buy or adopt a cat or dog in Germany
What you should know about house hunting in Germany
A guide to (the very complicated!) German garbage disposal system
How to be a healthy vegetarian in Germany
Where to find Korean and Japanese skincare products in Germany
45 funny German stereotypes that any long term expat in Germany will relate to
Tips for buying land in Germany as a foreigner + 30 questions to ask before buying
How to buy a house in Germany as an expat + FREE checklist to avoid pitfalls