Road Trip to Amalfi Coast – Holiday in South Italy
Last updated on May 13th, 2021 at 03:24 pm
We recently took a road trip to Campania during our holiday in South Italy. It turned out to be one of my favourite holidays ever! Read on to see the best ways you could explore this gorgeous region of Italy – PLUS all the things to do in Amalfi Coast! 
When you think of Italy, there are few things that pop into your head right away – Roman Colosseum, golden fields of Tuscany, the colourful villages of the Amalfi coast…And indeed, Italy is all that, but also so much more.
One of the most beautiful places in Italy is most certainly its south. This spring I had a chance to travel to southern Italy. It turned out to one of the most interesting trips of this year. In this ten-day road trip, we covered four regions of Campania, a beautiful region in southern Italy – Castellammare di Stabia, Amalfi Coast, Mount Vesuvius and Pompeii, Capri, Naples, and Rome at the end of the trip.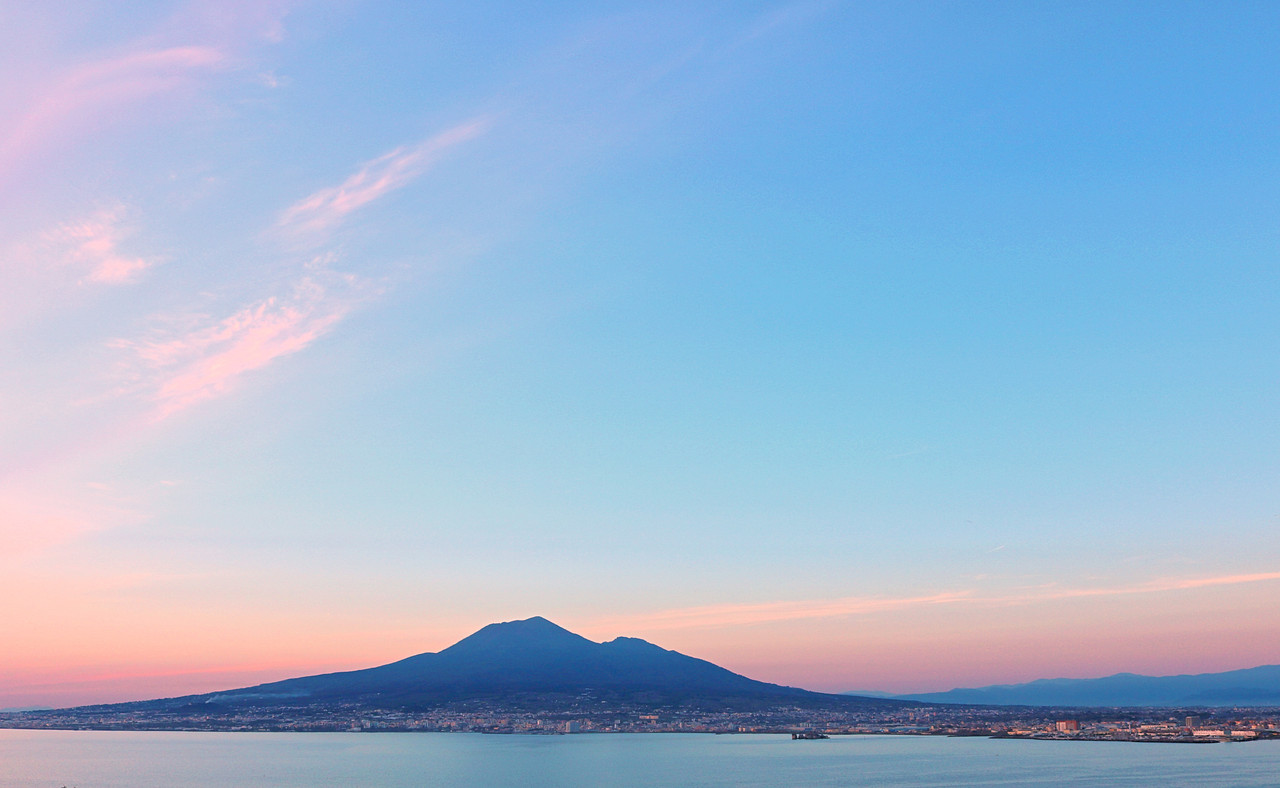 Are you considering a road trip to Amalfi Coast during your holiday in Southern Italy? In this guide, I have put together info about this gorgeous area – from a hike up to Mount Vesuvius crater to a day trip to Pompeii ruins to a weekend in Capri PLUS all the things to do in Amalfi Coast!
---
Disclaimer: This blog post may include affiliate links. These links do not cost you anything but I might earn a small commission if you decide to order something from one of my recommended partners. Thank you for your support to help keep this platform growing!
---
2021 UPDATE:
Please click here to learn about the latest travel restrictions for travelling to Italy.
Read this page to learn about the requirements to enter Germany from abroad.

1) What is the best time
to visit Campania
The best time to visit South Italy is in the spring (April to June) or fall (September and October) when there is nice weather, moderate temperatures, fewer tourists, and lower prices. The summer months in this part of Italy, as with any popular tourist destinations can be very hot, crowded, and expensive.
We planed our trip in early-April and it was mostly pleasant. Mostly sunny days with some clouds now and then. We carried light jackets for evenings and nights. It also rained a couple of days during our stay in Castellammare di Stabia – but never bad enough to ruin a day or something.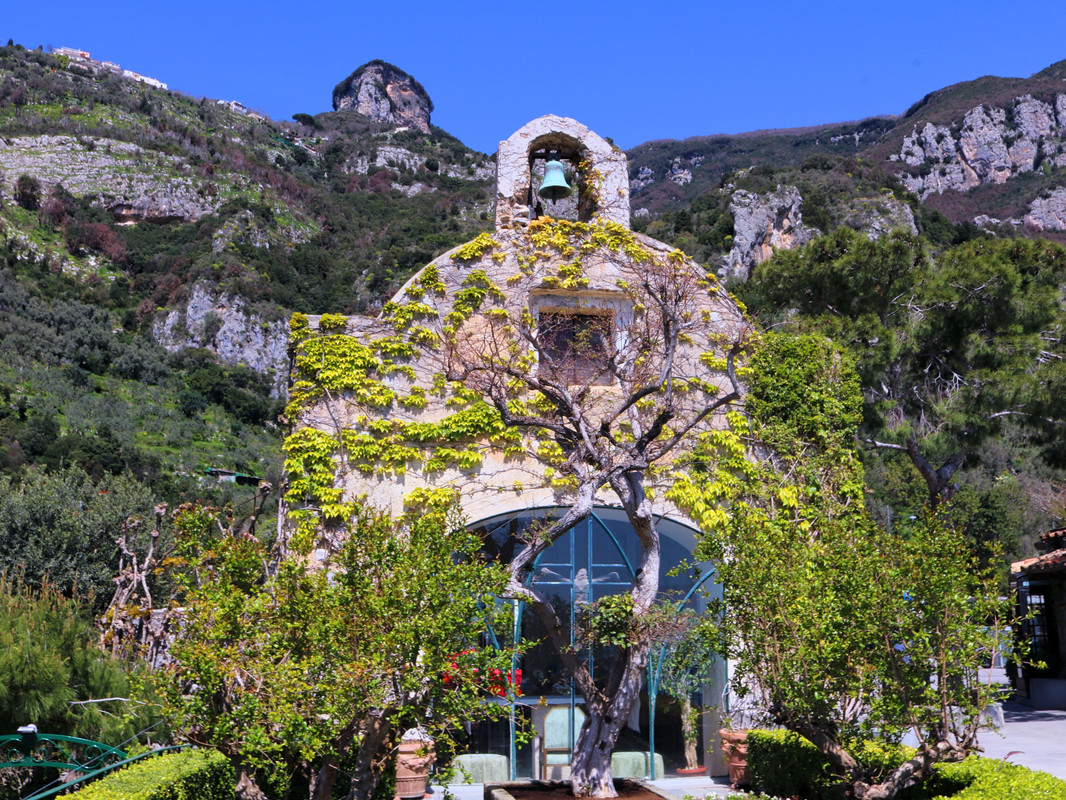 2) How to reach Campania
South Italy is one of the most connected regions of Italy. You can easily fly to Rome airport or Naples International Airport. We took a direct flight from Nuremberg to Rome and continued the rest of the journey in train and car.
Maybe I'm a bit too Germanised after living in Germany for several years, but Italy's punctuality game is NOT strong.
Italian public transport is late – like all the time. Our train from Rome to Naples was a good 3 hours late! We had to wait on the street for nearly two hours before checking in at our Rome hotel because the receptionist was…you guessed it – late! There was a considerable delay even at the departure flight at the end of the holiday.  So yeah, that's one thing that you should be prepared for when travelling in Italy.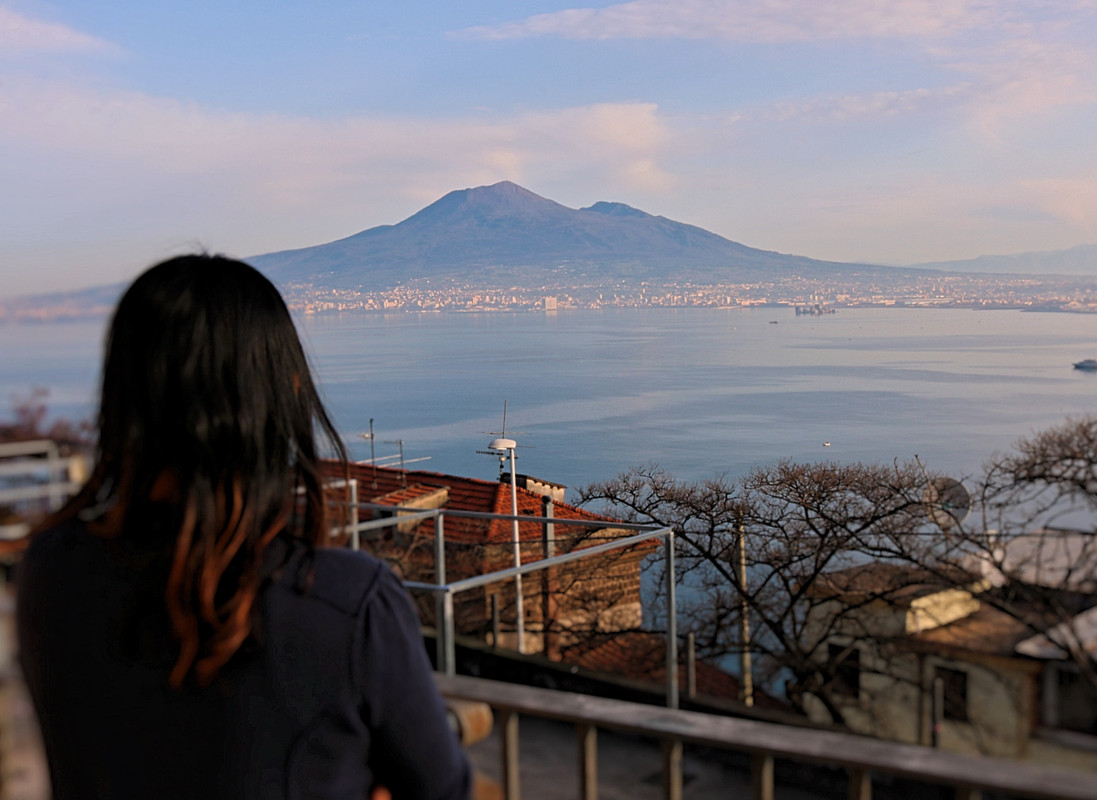 3) Where to Stay in Campania
When we decided to take this tour, we wanted it to be somewhere picturesque and cosy. So we chose to stay at Castellammare di Stabia, a small quaint town that overlooks the sea and the Mt. Vesuvius.
Despite the 3-hour train delay from Rome to Naples and an additional hour drive to the hotel, we didn't regret our decision to stay here. This place is so beautiful that it took our breath away immediately. And since it was late April, we found ourselves with a very few hotel guests and tourists in general.
Plus the price of our hotel was very affordable especially in comparison to Naples, Sorrento or other more touristy cities in the region.
We had a spacious 'triple' room with a large balcony with a beautiful view of the ocean and Mt. Vesuvius. Every morning we sat down with a cup of coffee and enjoyed the morning lights over the sea and notorious volcano. The restroom was pretty compact (as is quite common in Italy) but then the large bedroom, a comfy bed and a balcony with a superb view made up for it! It also didn't hurt that there was a free park place right at the hotel.
Click here to check out their daily rates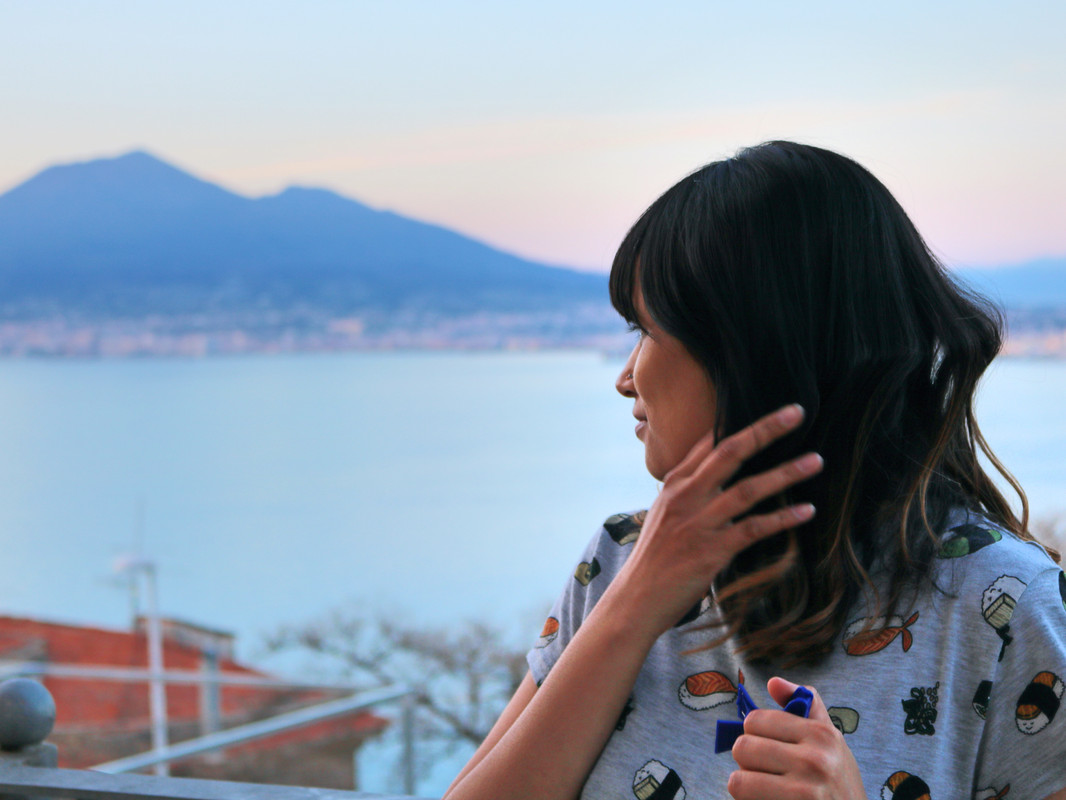 If you are travelling on a budget, then I highly recommend staying at Castellammare di Stabia as it is nicely close to all major attractions in this area, namely –
Pompeii Archaeological Park – 11 mins
Mt. Vesuvius National Park – 21 mins
Herculaneum Ruins – 21 mins
Salerno – 28 mins
Naples – 29 mins
Sorrento – 30 mins
Positano – 47 mins
Amalfi – 56 mins
Castellammare di Stabia has Circumvesuviana Train Station which takes you to major tourist attractions like Pompeii, Positano port, Sorrento, Naples, Rome etc.
4) What to do in
Campania
4.1) Soak in the Scenery in Castellammare di Stabia
Castellammare di Stabia is a commune in the Metropolitan City of Naples, Campania region. It is a small bowl-shaped town in the Gulf of Naples, surrounded by nature among the hills, extremely fertile lands and rich mineral waters.
Thanks to its prime position on the Bay of Naples, Castellammare di Stabia has been attracting tourists for centuries. In fact, it is one of the cities in Campania with the highest number of tourist presences in hotels, holiday villas and B&Bs. This is because of its strategic position, nearby internationally known tourist places like Mt. Vesuvius, Pompeii, Amalfi Coast and Sorrento.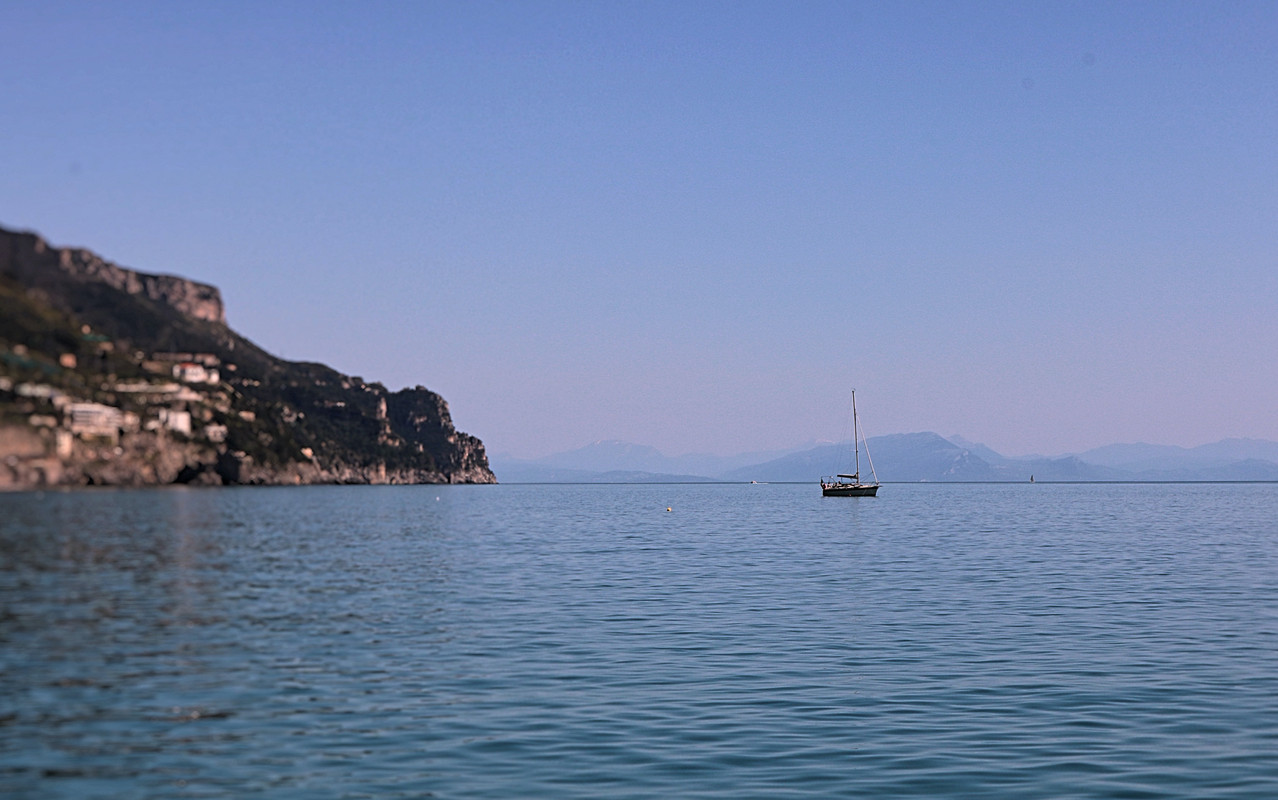 You can do so much in Castellammare di Stabia is full of beaches and shores. If your desire is to walk on the soft and golden sand give yourself a bath in crystal clear water, the beach Plaja.
Every evening we went out for a walk along the marina and enjoy a glass of wine and snacks from the roadside shacks.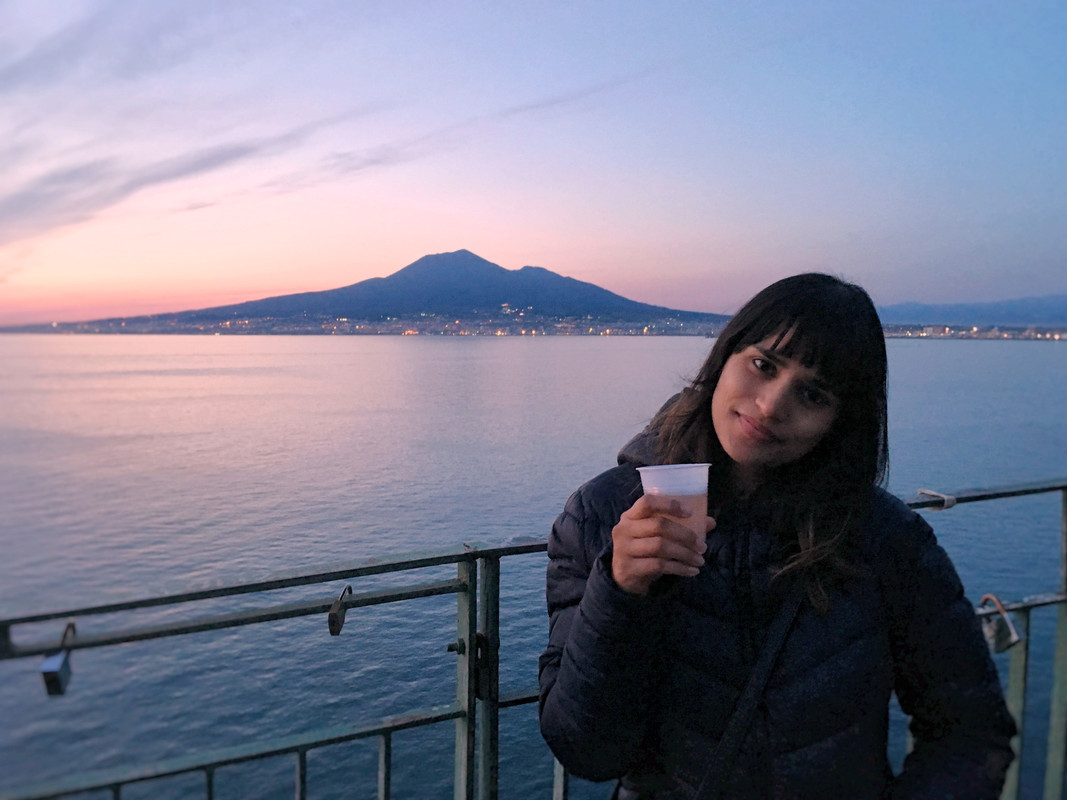 4.2) Drive Along the Gorgeous Amalfi Coast
The Amalfi Coast is a stretch of 60 kilometres long coastline located in the Province of Salerno. The entire area is dotted with beautiful towns and villages, each with its unique culture rich with historic churches and quaint old houses.
We decided that the best way to see the cities of Amalfi coast was with– a road trip! With a car, we had all the freedom to travel along this gorgeous coastline at our own pace.
Click here to find out the best car rentals offers in Amalfi Coast with SIXT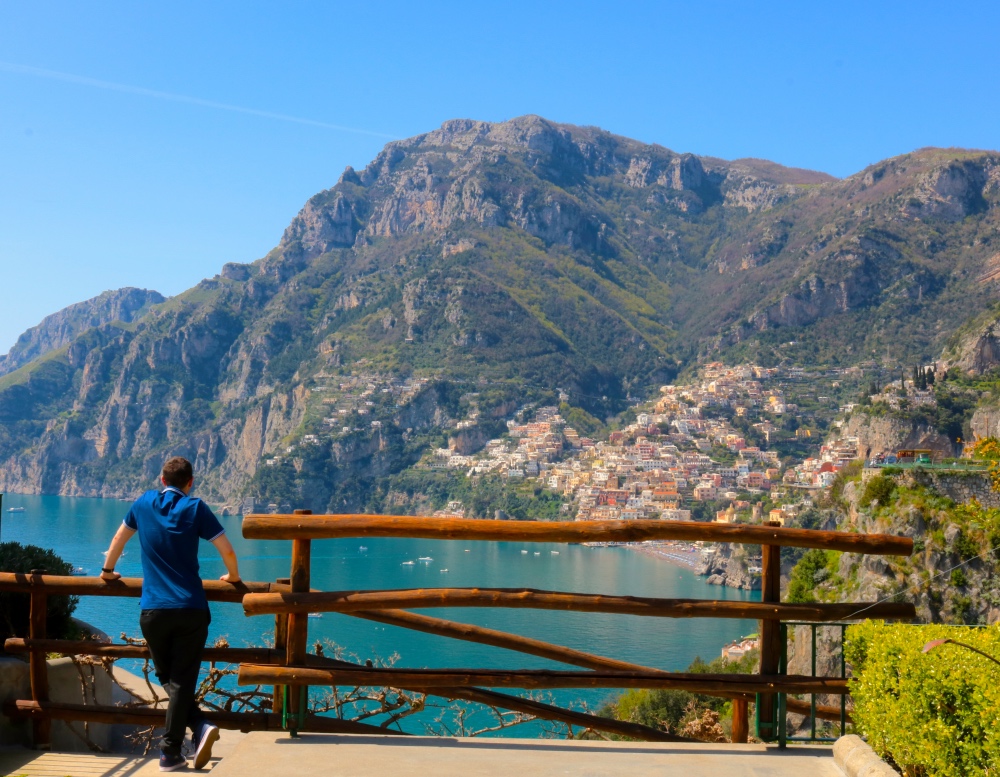 Castellammare di Stabia was our base for the Amalfi Coast road trips. All the major cities stringing along this stretch are under 60 minutes drive from this town. This made for really convenient day trips from there.
In the next four days, we explored nearly every major city on the Amalfi Coast road trip. Starting with Amalfi, Positano, Sorrento, Meta, Furore and several other cute coastal towns sitting high on cliffs above the blue-green Tyrrhenian Sea.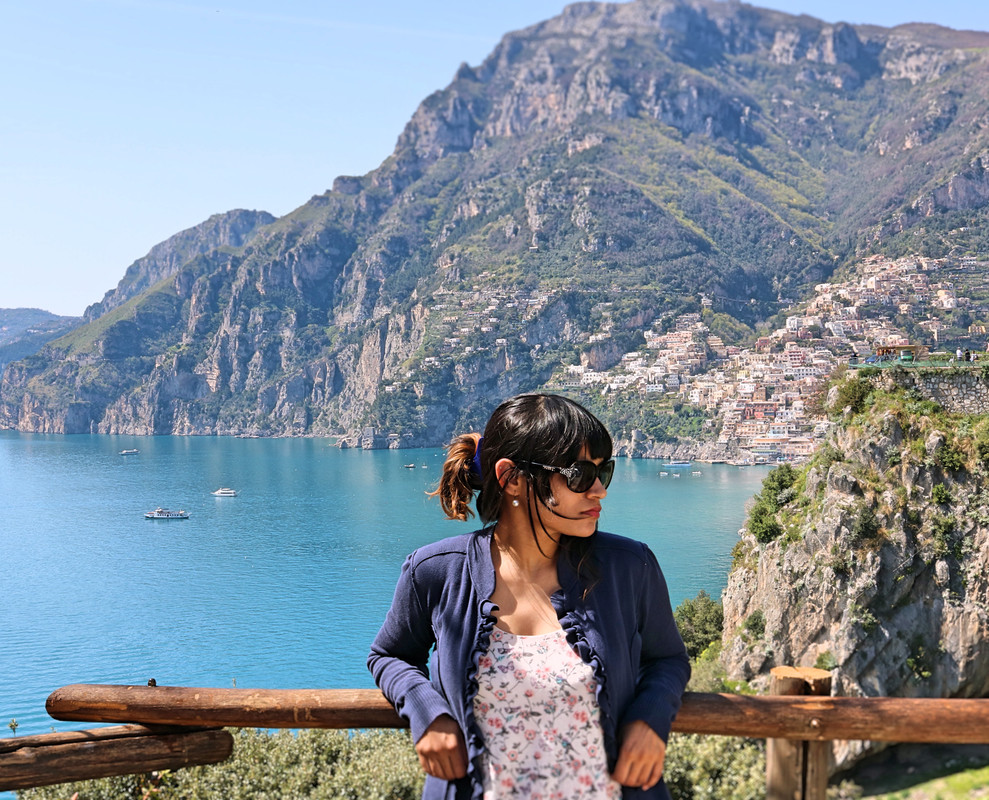 We drove along the Amalfi Coast taking in spectacular views, rolling hills, and quaint towns. It was wonderful to be able to stop at several small roadside shacks for a drink break or a photography session…or both. It was also a lot of fun to park randomly on the seaside and stop for a delicious pizza or seafood lunch.
Amalfi Coast is truly a magical and glamorous holiday destination, but travelling by car in Italy definitely has its ups and downs. While we were able to enjoy so many surreal views, stop by wherever we wanted– it was still very stressful to drive at times.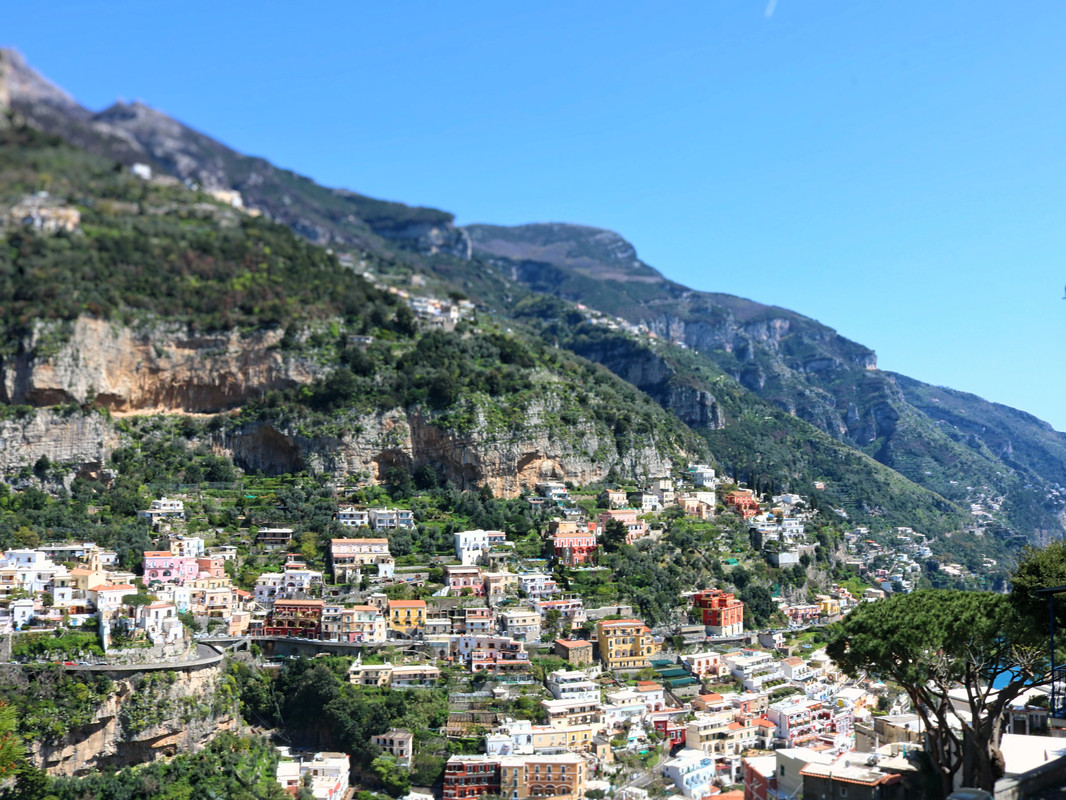 ---
Read my full post to learn about safety tips for an Amalfi Coast road trip
---
4.3) Hike Up to Mount Vesuvius Crater
One of the most amazing parts of our trip has to be hiking to the crater of Mt. Vesuvius. It is probably the most famous volcano in the world. We all know about this one – every kid read about it in the history textbooks – the volcano that destroyed Pompeii!
If not read in a school book, then you must have watched that particular episode of Dr. Who. 😉
If you want to hike Mount Vesuvius, then you will need to inform yourself beforehand about a few details.
Getting to the top of this active volcano is challenging – physically or logistically.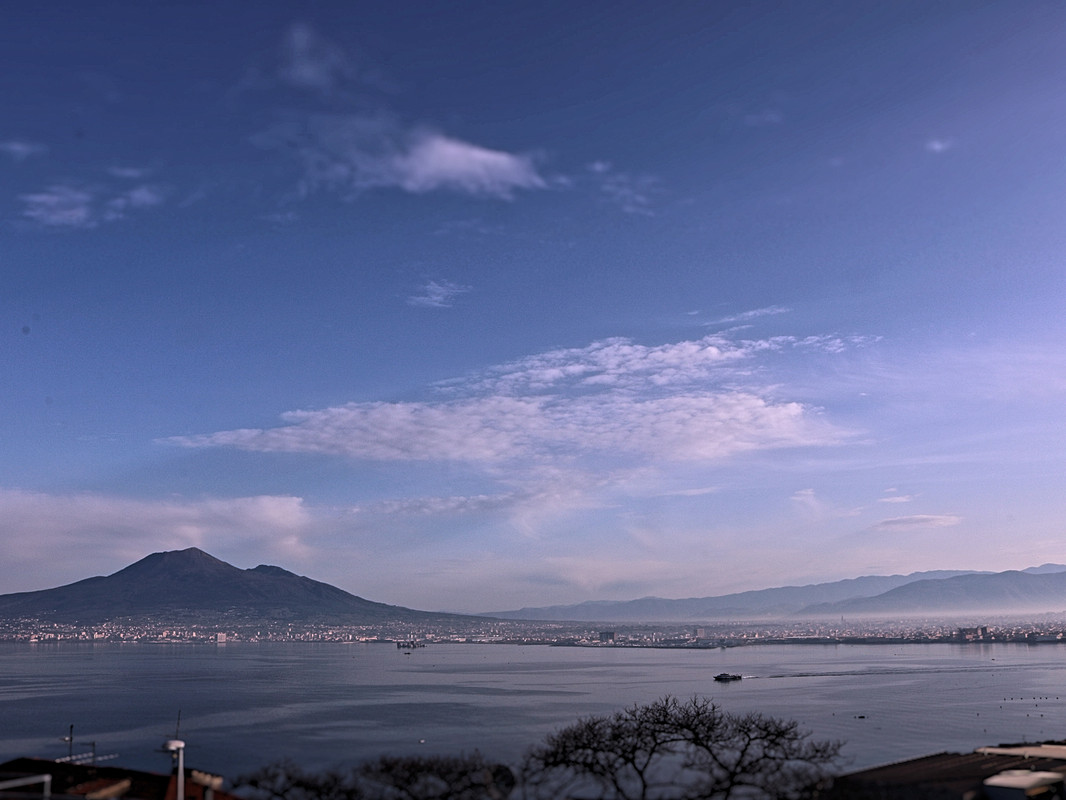 So first about getting to Mount Vesuvius base – 
The easiest way to get to the starting point for the hike is with a tour or transfer. If you're coming from Naples or Rome, you have a lot of options to pick from.
You can also use public transport to get to Mt. Vesuvius. The Vesuvio Express from the Ercolano Scavi station of the Circumvesuviana train is the best option.
Another way – what we also did was simply drive up to the base. We started in the morning and drove in our car.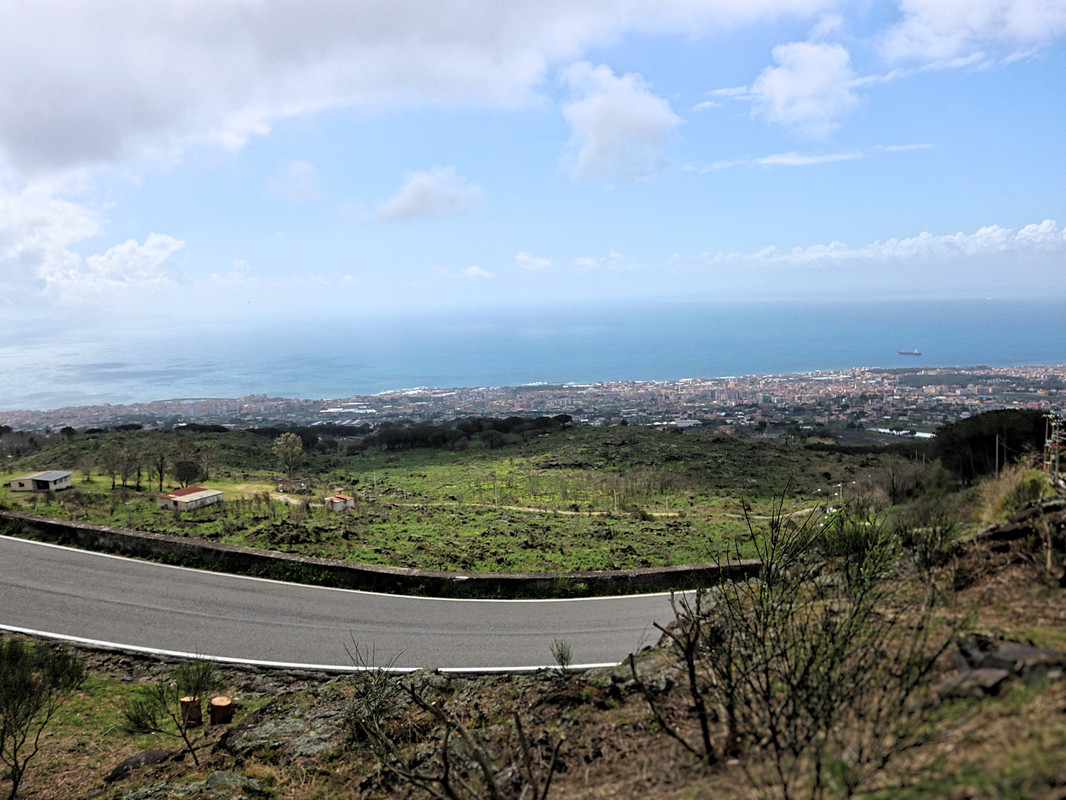 Whether you take a car or bus ride up to the base, you will still need to hike the last few 100 meters on foot. There is just no getting around that.
It takes about half an hour to walk the whole way from the base.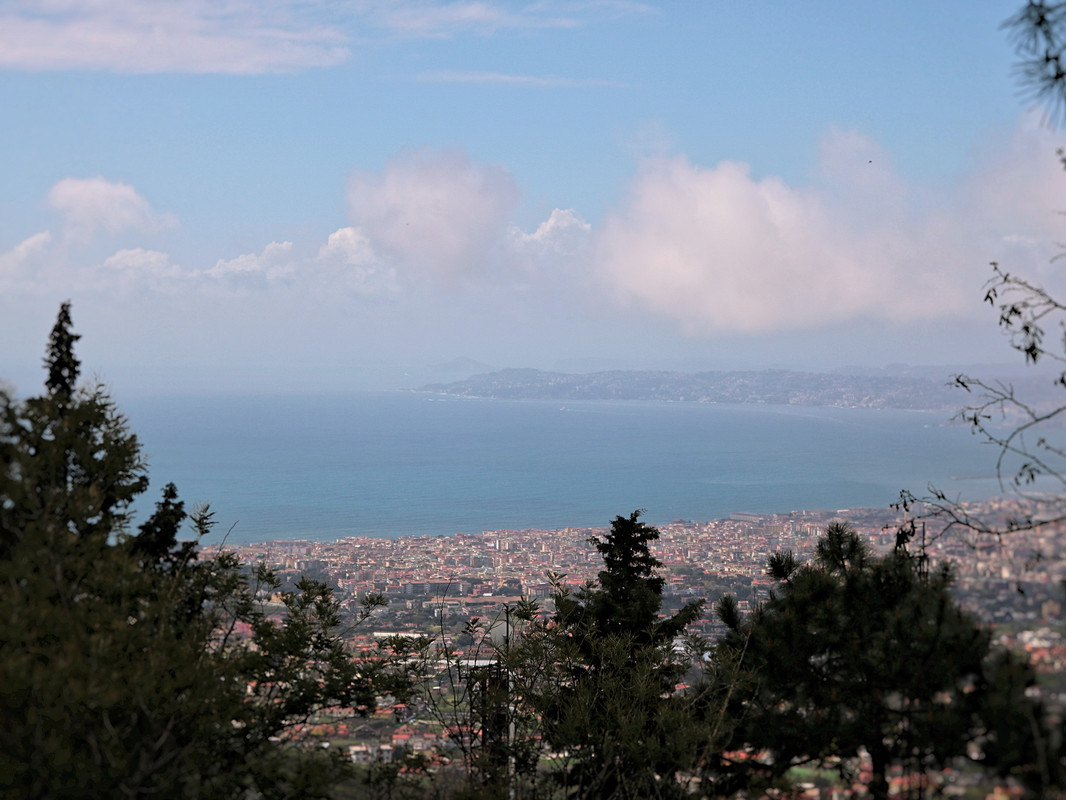 ---
Read my full post about how to plan a day trip to Mount Vesuvius and Pompeii here
---
We started our journey downwards when we were done exploring the foggy crater, photographing and buying souvenirs. Of course, the clouds started to clear up once we were halfway down though. We decided to stop the car in one of the parking nooks and enjoy a picnic while soaking in the views.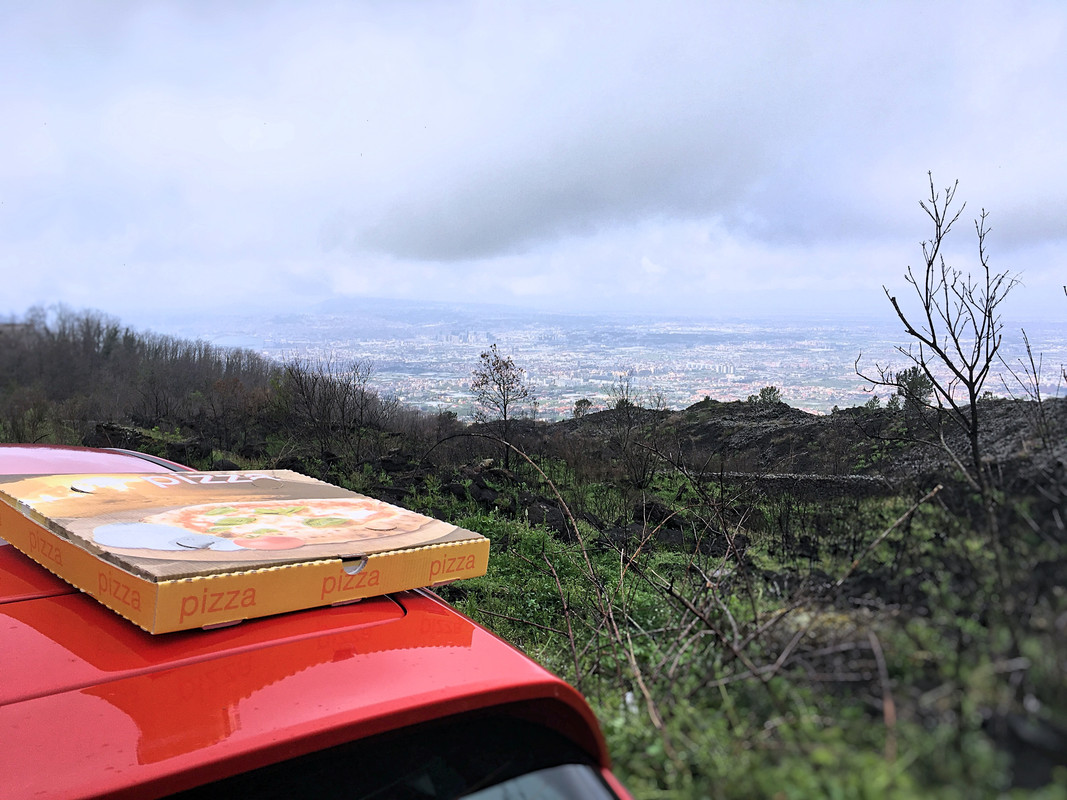 4.4) Explore the Ruins of Pompeii
Our next stop on this day trip was Pompeii. Since the city remained covered in a thick layer of ash for centuries, its remains are very well preserved to this day.
Even though Mt. Vesuvius destroyed the city, it also effectively preserved it by freezing life in Pompeii in its track. Now, this ash-covered ancient city gives us one of the best looks there is on ancient Roman life.
Today, Pompeii is a UNESCO World Heritage site, one of the most visited tourist attractions in Italy and one of the most visited archaeological sites in all the world.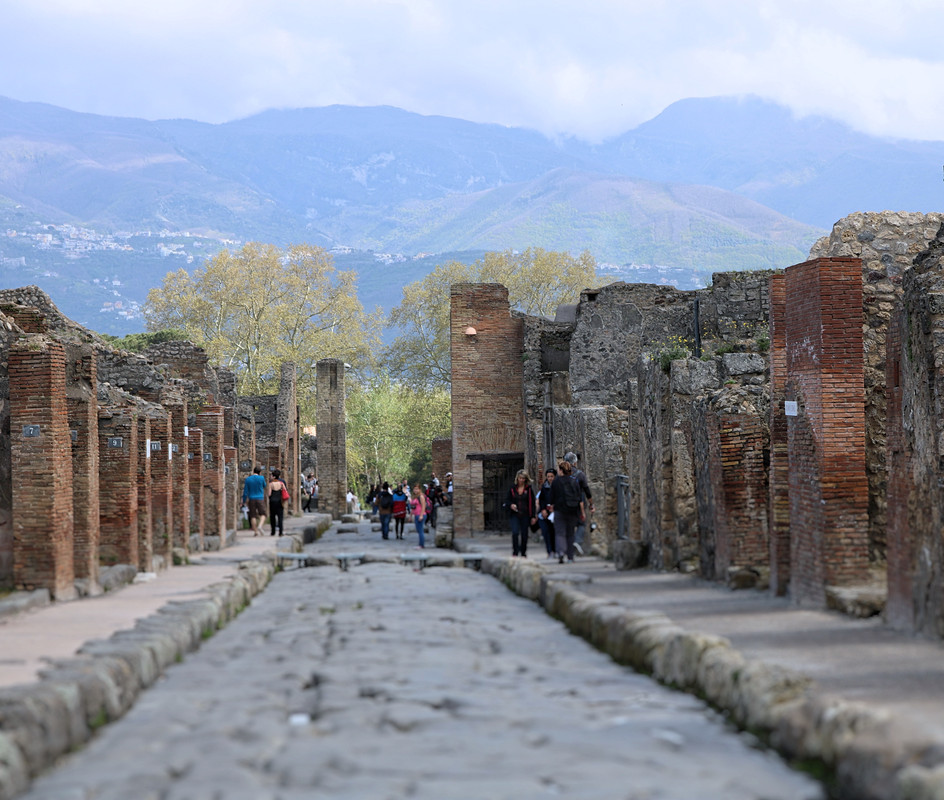 The largest museum with the Pompeii artefacts is in Naples. So if you ever feel like you didn't get to see enough Pompeiian pyroclastic mummies in one day, you can always head over to the Naples National Archaeological Museum.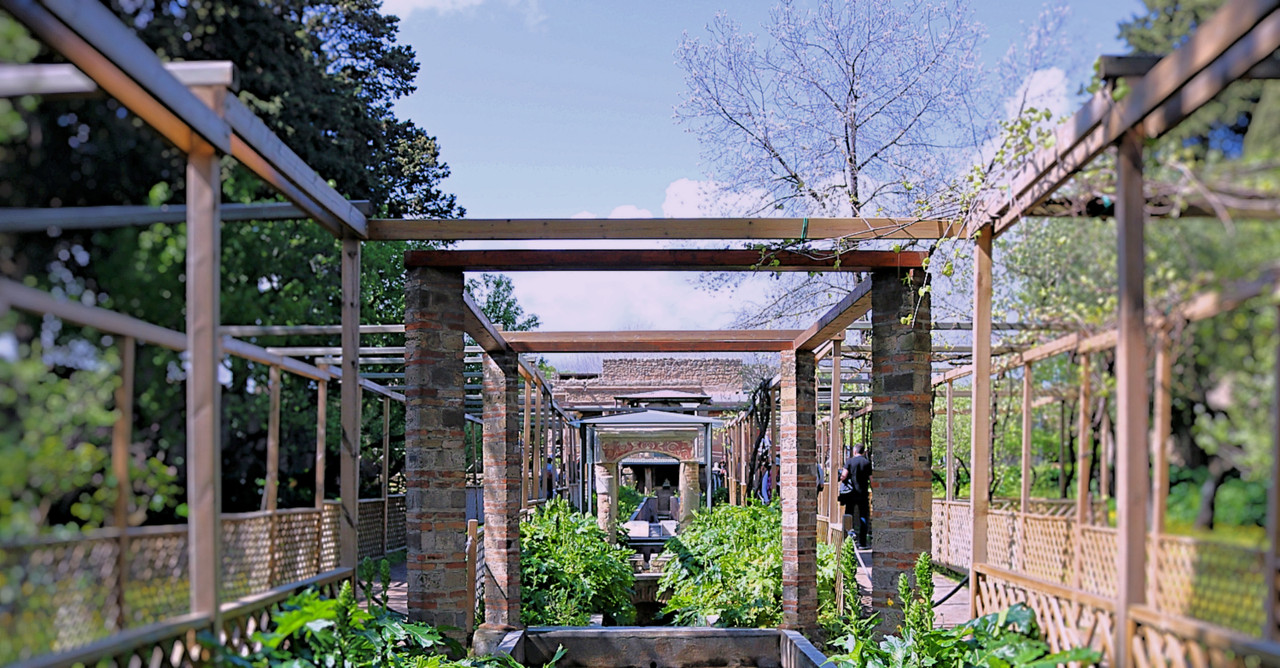 ---
Read my full post about how to plan a day trip to Mount Vesuvius and Pompeii here
---
4.5) Enjoy the Peace at Capri Island
We decided to ditch the car here, for our third stop – the island of Capri. This gorgeous island is situated a few kilometres off the Sorrento peninsula in the Campania region.
Day trips to the island are a very popular day trip for visitors to Sorrento and the Amalfi Coast. We decided to spend a few nights there as we were really looking for some proper time off!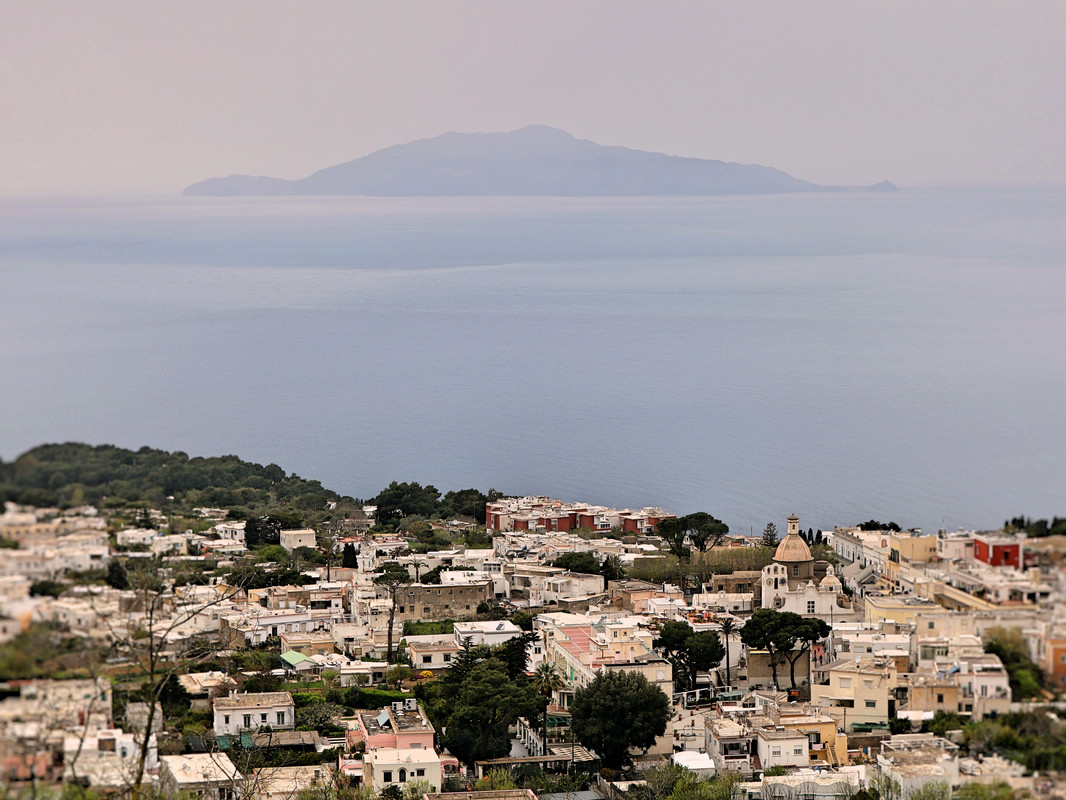 A short ferry ride from Sorrento took us to this stunning little island.
Ferries to Capri leave from both Amalfi and Sorrento (the shortest and most popular ferry route, around 20 minutes), and also from Naples (the longest of the ferry routes available, around 45 minutes).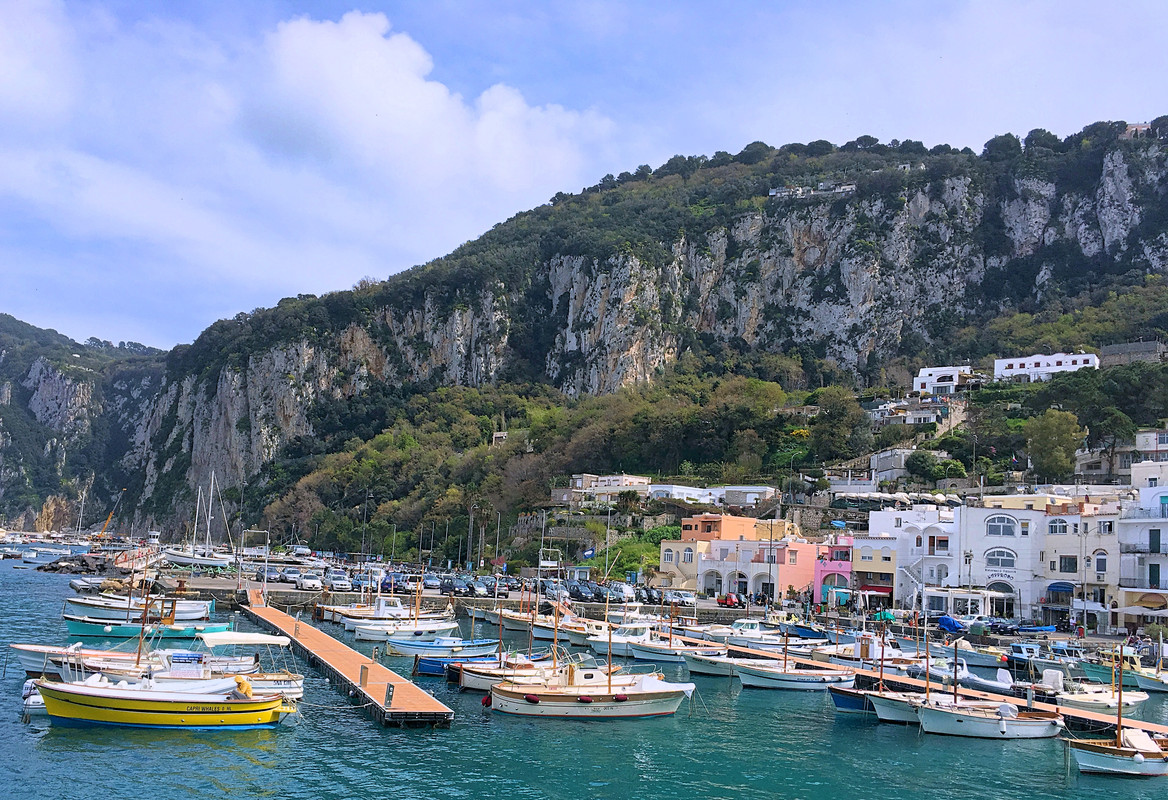 We choose to stay in the non-touristy part of the island called Anacapri.
During peak seasons, nearly 15 thousand visitors come to Capri every day on ferries from the mainland. But they only spend time in Capri town with its well-known sites like the Piazzetta, Marina Piccola and the famous shopping streets.
But Anacapri is like this another hidden world just a short bus or taxi ride away on the other side of the island. It is much more spread out and residential.
Anacapri is located at a much higher altitude than Capri itself. Although one could say that it is less interesting than Capri town, I found it to be very peaceful and calming. Here we felt as if we had the entire island to ourselves.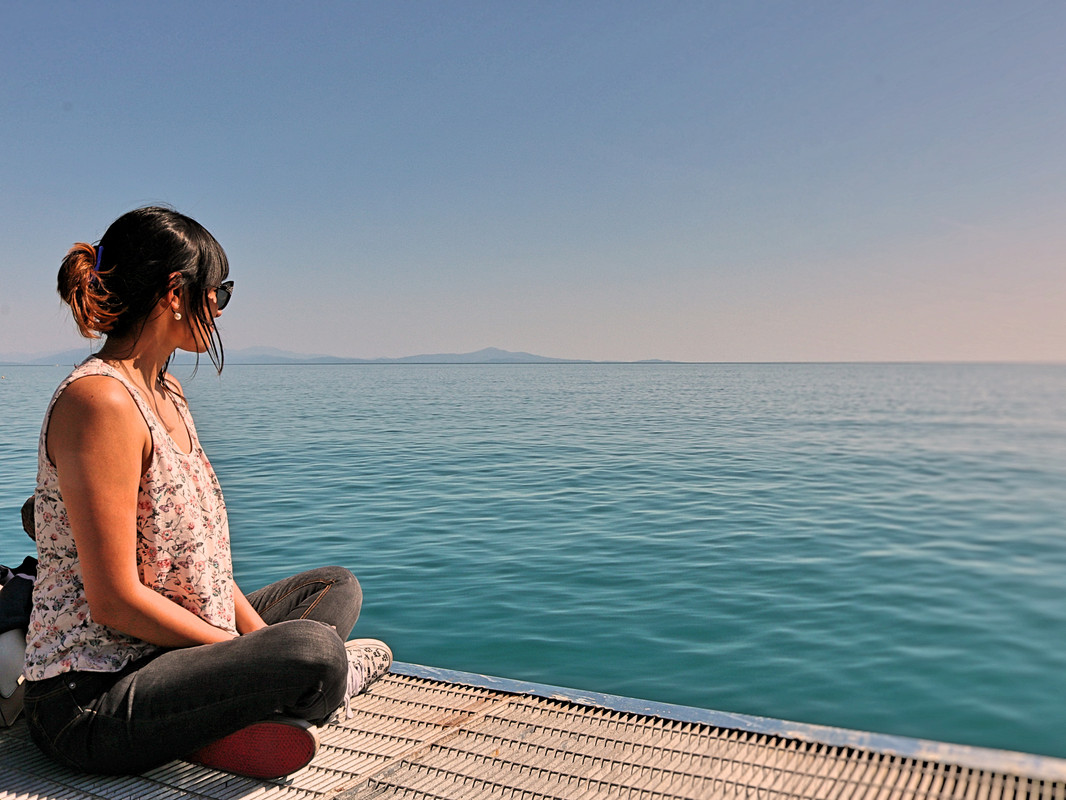 Just the perfect place to completely unwind and forget about the rest of the world.
Of course, when you go to an island, why miss a chance to have the view of the ocean; so we decided to stay at a holiday rental next right to the beach. It was a bit pricey but totally worth it!
If you are looking for a relaxing holiday in Capri, then you will not regret staying in a holiday rental. TripAdvisor has a vast collection of privately hosted holiday apartments in Capri.
Click here to find a lovely holiday home in Capri (starting from under €80 per night)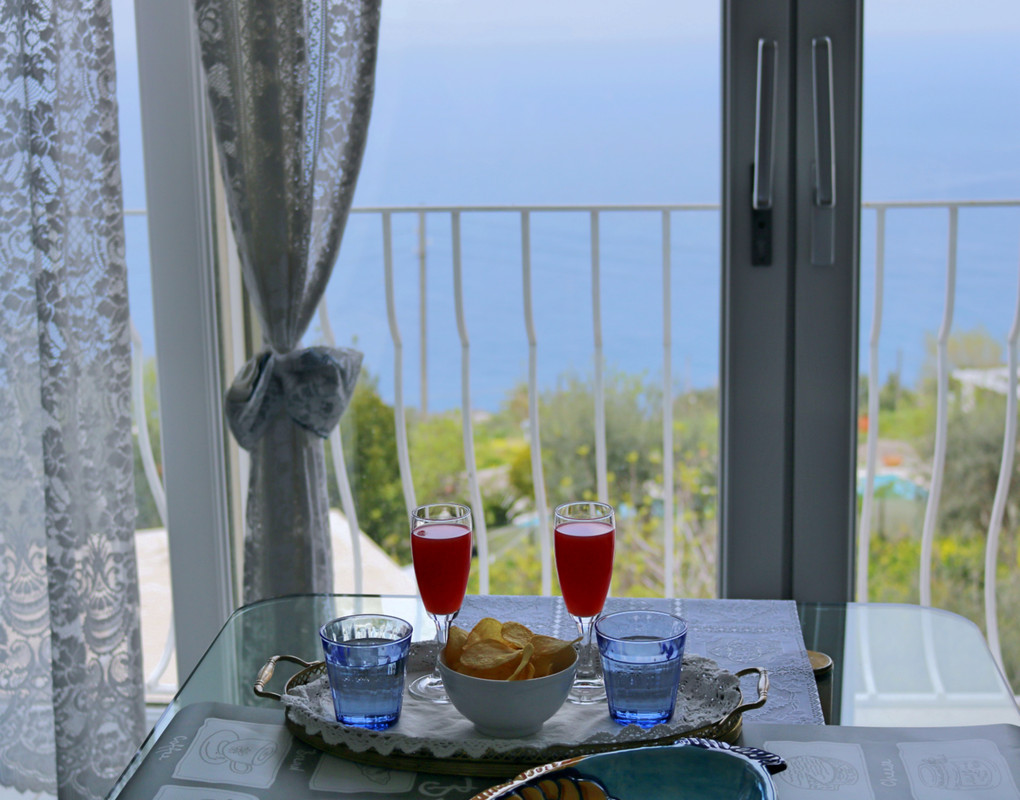 We were able to walk around everywhere since this side of the island is small. There are miles of wild hiking trails and walking paths on this side of the island. Anacapri retains the same architecture of picturesque small whitewashed houses and is very pleasant to explore.
You can also rent a boat to get a 360 tour of the island from the water.
Click here to explore some Capri Island boat tours (starting from as little as €15)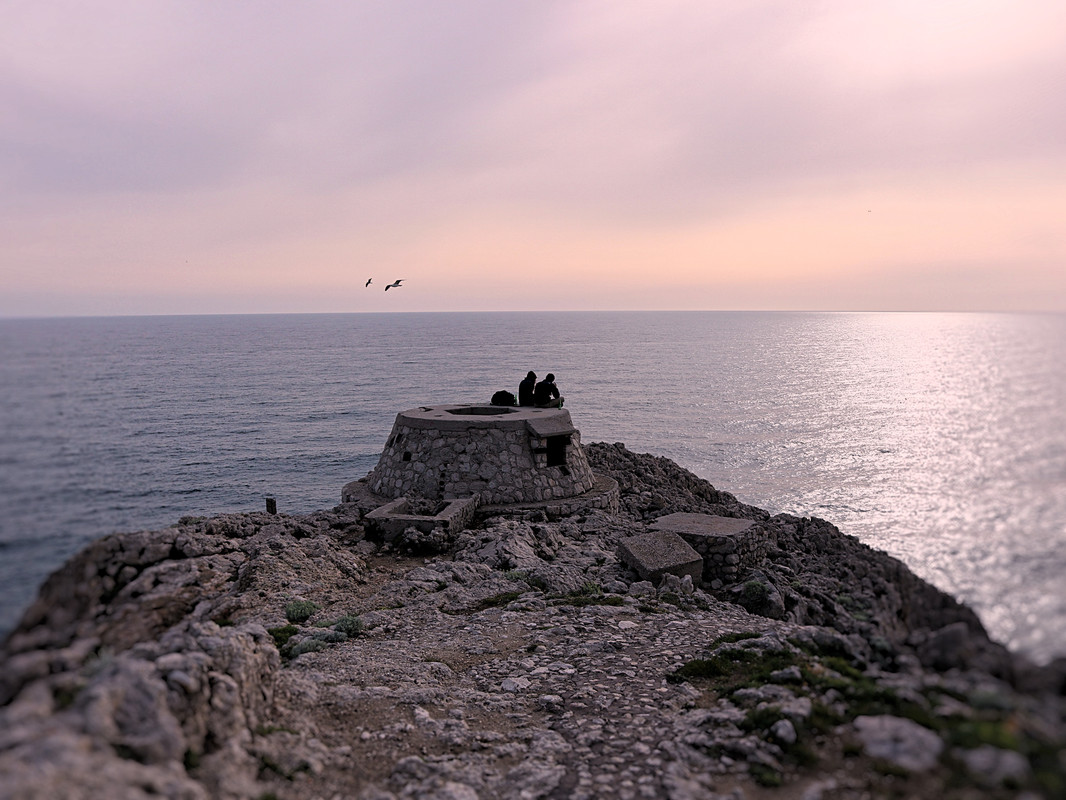 ---
Read my detailed post on how to spend a few nights or a weekend in Capri (while staying in the budget).
---
5) Be a Tourist in Rome
Finally, our last stop was Rome! We took a ferry to Naples and a pleasant train ride to this famous ancient city. It was my second time here, and for all the typical touristy things, I think that one time in Rome is enough. If you aren't interested in discovering more of the city, that is.
As a city, Rome seems huge, but somehow, all the main attractions aren't that far from each other, so you can easily visit them on foot. And since it was April and the weather was nice, the crowds didn't stop us from walking around everywhere.
A word of advice – DO NOT bother with the 'Jump the queue' offers at famous tourist attractions in Rome. There are so many of these groups on any given day, that you eventually end up waiting for a long time in a queue anyway. Not worth paying the extra money, for the same waiting time, isn't it?
All in all, it is one of the most beautiful places to experience and you shouldn't think twice before booking a ticket!
---
You Maybe Interested in: Road Trip to Algarve, Portugal
---
Have you had the opportunity to go on a road trip to Amalfi Coast or on a holiday to South Italy? If so, tell me your experience! If not, what would you like to visit the most in this region?