How to be a Vegan or Vegetarian in Germany (2023 Guide)
Last updated on December 13th, 2022 at 09:03 pm
Are you a vegetarian in Germany? Or do you have some special diets preferences like vegan or gluten free? How do you buy healthy vegan or gluten free or vegetarian food in Germany? Find out more in this post
Are you a vegetarian or vegan and worried sick about moving to Germany? You may have heard rumours that German food is all potatoes and sausages. But have you also heard this other rumour, the one that says Germany has the highest national percentage of vegetarians in the Western hemisphere?
As of 2018, about eight million Germans are vegetarian. I can assure you that these millions of people are not malnourished and most likely enjoy at least three vegetarian meals a day.
So whether you are a vegetarian from India or simply want to minimise meat intake, you can definitely survive on your favourite vegetarian diet in Germany.
But the main question is how to eat healthy well balanced vegetarian food in Germany without going broke?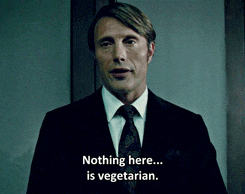 If you look at the cost of fresh veggies and fruits alone, they are not that expensive. The biggest challenge with a vegetarian and vegan diet is that it is not as protein-dense as meat. If you've shopped around for vegetarian or vegan protein alternatives, then you'd be familiar with the crazy costs of being a vegetarian or vegan in Germany. Any foodstuff in this country with vegetarian or vegan or bio or gluten-free label on the packaging is obscenely pricey.
Don't believe me. Take a look at this:
As someone raised on an Indian diet, I refuse to pay such criminally expensive costs for eating healthy vegetarian food. My several years of living in Germany have taught me how and where to look for a good deal for vegetarian or vegan or gluten-free food options.
Here are some of the ways I spend less on a healthy balanced vegetarian and gluten-free diet in Germany without compromising on quality.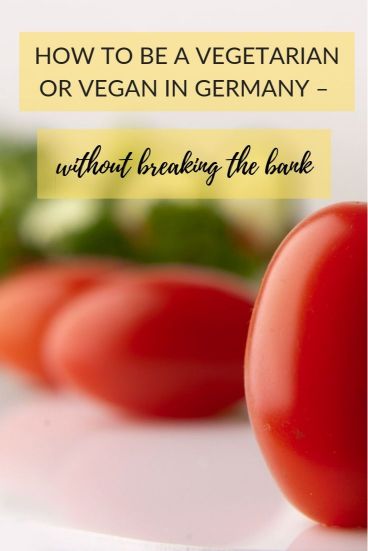 1) Order Vegetarian Food in Bulk From Amazon
Amazon pantry has some amazing deals for vegans in Germany. If you are looking for vegetarian or vegan food in Germany, then start scanning for deals on Amazon. However, avoid gimmicky food like lentil or chickpea pasta or burgers. In my experience, they're way overpriced, not worth the cost and often full of preservatives.
Instead look for whole lentils, beans or soya mince or soya chunks in bulk quantities. They're a great cost-friendly alternative for meat protein and can be cooked in every possible way.
I regularly get my bulk supply of red lentils from Amazon. They are a versatile, amazing source of protein and SO easy to cook!
---
---
2) Buy vegan food from online stores
If you are looking for vegan food in Germany, I highly recommend buying online from a specialised vegan food store.
Velivery (formerly known as Vantastic Foods) is Europe's leading online shop for plant-based, vegan food in Germany.
Velivery offers over 1,500 vegan foods such as soya chunks, meat substitutes, vegan sausage, cheese & dairy alternatives and even fish alternatives. It also offers plant-based spreads and vegan sweets & baked goods from the best-known brands in this segment.
Customers can find the widest range of vegan products in Germany, order online them at low prices and receive them chilled or unchilled via DHL GoGreen.
Click here to check out the complete vegan food range of Velivery
2) Shop at online Asian food stores
If you don't have an Asian food store nearby or don't want to haul overflowing shopping bags then you can easily order Asian food online.
Asia Food Land is one of the largest online shops for Asian vegetarian and vegan food in Germany.
They stock everything for Asian food lovers – from soya and tofu, noodles and rice to lentils and beans to spices and curry pastes from Indian, Japanese, Korean or Indonesian cuisines.
If you love spicy food as I do, then they have a special selection of spicy sauces, chillies, noodles and curry pastes. All products are sorted neatly according to the hotness scale and explain scale levels.
Click here to check out their selection of Asian vegetarian food in Germany.
Asian Food Lovers is another online store where you can buy a large variety of Asian food in Germany.
This store has over 2,500 products from Asian cuisines such as Japanese, Korean, Chinese and Indian, including soy and tofu products. They also have a pretty decent collection of frozen vegetables, herbs and fruits typically used in a number of Asian cuisines. Their website is available in English, German and other languages.
Click here to check out the complete vegetarian food range of Asian Food Lovers
4) Shop at local Asian food stores
Check out your local Asian stores for any ongoing deals and sales. Most big cities in Germany have at least one or two Asian food stores.
You can search for them on Google using "asiatisches lebensmittel kaufen + your city name" or "asiatisches lebensmittel + your city name".
It is possible to buy lentils, soya or tofu and Basmati rice in bulk at some Asian stores which reduces the cost per kilo. When you buy in large quantities you make fewer shopping trips and can plan your meals better.
5) Try German Vegetarian Food
Don't be shocked!
As I mentioned earlier there are nearly eight million vegetarians in Germany. And they are eating something every day. If you are completely new to Germany, then let me assure you that German vegetarian food exists. It may not be as diverse as Indian or Thai veggie food, but it is there.
When you are in a German cuisine restaurant next time, watch out for one of these dishes on the menu. Käsespätzle (cheese noodles), Kartoffelpfannkuchen or Reibekuchen (crispy potato pancakes), vegetarian version of Flammkuchen (a French thin crust pizza with crème fraîche), Obatzda with Laugengebäck (a Bavarian cheese and bread platter), Knödel/Klöße/ Semmelknödel (Potato and bread dumplings), Gurkensalat (Cucumber salad).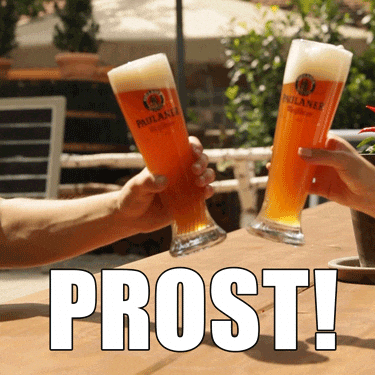 You can easily find international and German vegetarian food in the ever-growing plant-based food scene in Germany. Obviously, you will have an easier time finding vegetarian or vegan restaurants in big German cities like Berlin, Nuernberg or Hamburg than in the smaller cities.
If you happen to live in a small German city with very few vegetarian restaurants or cafes then you have other options.
6)
Eat Out at or Take Away From Asian Restaurants
Asian restaurants are very popular in Germany. Even though they offer all kinds of meat-based dishes, vegetarian and vegan curries are quite common in Asian restaurants.
Most Asian cuisines use lentils, beans, soy or tofu as protein. They are authentic regional recipes (not just fake-meat replacements!) and taste as delicious as any meat-based dish.
Whenever I'm craving Indian food (and don't want to cook it all myself), I order at least three different curries and a couple of starters and create my own thali style Indian dinner.
My fiance and I usually end up with leftovers since the portions are often quite big.
We always use Lieferando.de to order our food. Lieferando works with nearly every restaurant in our area and we have a huge selection to choose from. Besides this, you can simply pay using Paypal so it is super convenient as well.
Click here and check out your local vegetarian restaurants on Lieferando in English.
7) Cook (Experimental) Vegetarian Food in Germany
Indian and vegetarian food are synonymous for many. But no matter how tasty, you cannot eat Indian food for the rest of your life. Then why not put a twist on it?
Have you ever tried lentil sauce for pasta? Or lentils and beans salad? Feel like having a BBQ? Then scale up a typical falafel recipe to cook up a vegetarian burger patty. Or make a cheese and veggies skewer. The options are endless.
If you are looking for some recipe inspiration, then here are some recommended cookbooks to cook some vegetarian and vegan food in Germany. 😉
---
---
8) Be Skeptical About Gimmicky Fake-Meat Foodstuff
By this I mean food items like burgers, steaks, or sausages sold in their vegetarian or vegan avatar. Not only they're expensive, but they are also insanely processed to have the look and texture of a real meat product.
Look, let me save you money, effort and heartbreak. I've tried some of these products. They never taste like real meat.
These fake meat foodstuffs are targeted towards meat-eaters who are just transitioning towards vegetarian food in Germany and are not too familiar with the diversity of authentic vegetarian and vegan cuisine.
So instead of buying a fake-meat burger just buy a freshly prepared falafel wrap from your local Imbiss.
It's original, tasty and healthier than some processed rubbery shit. Or if you have time and motivation, then make your own lentil or bean burger patties at home – they're much better in terms of quality and cost.
Are you a vegan or vegetarian in Germany? Do you cook your own vegetarian food in Germany? How or where do you buy healthy vegan or gluten free or vegetarian food in Germany? Let us know in comments below.
---
Disclaimer: This blog post may include affiliate links. These links do not cost you anything but I might earn a small commission if you decide to order something from one of my recommended partners. Thank you for your support to help keep this platform growing!
---
Read more about German expat life here