How to Vote as an NRI Voter: A Step by Step Guide
Top Takeaways From This Post
If you are an Indian living abroad and wondering how to vote in the next general elections, here is a step-by-step guide to registering as an NRI voter.
According to estimates, India has the largest diaspora population in the world, with nearly 1.35 crore non-resident Indians spread across the globe. Some of them continue participating in India's democratic process, some don't.
In the 2019 Lok Sabha elections, 99,844 NRIs registered and 25,606 electors turned up to vote, with a majority hailing from Kerala (25,534). In the 2014 Parliamentary elections, 11,846 NRIs registered and only a fraction turned up to vote.
Unfortunately, the Indian government does not allow remote or postal voting. It also does not allow voting at the Indian embassies, unlike many other countries around the world. So Indian citizens are only left with one option if they want to vote: they have to fly back home and press a button.
What is an Indian Overseas Elector/NRI Voter?
Indian citizens who live abroad are eligible to vote back home as long as they meet certain conditions, namely:
They have not acquired citizenship from another country.
They are registered as a voter at the address mentioned in their Indian passport.
Who is eligible to enrol as an NRI Voter or Overseas elector?
You can enrol as an NRI Voter or Overseas elector if you are
a citizen of India, absent from the country owing to employment, education etc,
has not acquired citizenship from any other country and
are otherwise eligible to be registered as a voter at the address mentioned in your passport.
How to enrol as an Overseas voter/NRI elector? 
Find your polling station:
Use this interactive map to find your polling station and the contact details of Election Officers from your area. Little heads up. The form did not work for me. I kept getting errors. I proceeded to the next step since I have already voted in India and knew my polling station.
Register a voter's account:
Register your voter's account at https://www.nvsp.in/. You will need an Indian mobile number for this step since you will be sent an OTP for verification and notification purposes.
Fill Enrolment Form:
Fill out Form 6A online here and upload the requisite proofs.
Alternatively, download Form 6A from the ECI website www.eci.gov.in. Fill out Form 6A in 2 copies. Forms are also available free of cost in Indian Missions.

Documents required with Form 6

One recent passport-size coloured photograph affixed in Form 6A.
Self-attested photocopies of the relevant pages of the passport containing a photograph, address in India and all other
The page of the passport containing the valid visa endorsement

Submit the Form:

The form can be submitted in person or by post or filled up online.
If the application is sent by post, the photocopy of each of the documents referred to above should be duly self-attested.
Alternatively, you can fill out the form in person at the Electoral Registration Officer / Assistant ERO of the constituency.
If the application is submitted in person before the ERO, the original passport should be produced for verification

Wait for the verification process:
Here is the explanation of the verification process in this guide.

A Booth Level Officer will visit the (Indian) home address mentioned in your passport and enquire to verify the copies of the documents.
If they are unable to verify your documents in India, the documents will be sent for verification to the concerned Indian Mission in your host country.
The decision of the ERO will be communicated to you by post at the address and SMS on the mobile number given in Form 6A. Electoral rolls are also on the website of the Chief Electoral Officer.
How to Vote as an Overseas voter/NRI elector? 
Right now you can register and claim your Voter ID. After that, you will have to come down to cast your vote at your election booth in your constituency.
An overseas (NRI) elector is not issued an EPIC as he is allowed to cast his vote in an election in the constituency, in person at the polling station upon production of his original passport. Therefore, do not forget to bring your passport to the booth.
The name of the overseas elector is included in a separate section for "Overseas Electors" which is the last section of the roll of each polling station area.
---
How to Register as an Overseas Indian Voter
Here is the step-by-step guide on how to get registered for the Indian electoral roll.
1) Visit https://www.nvsp.in/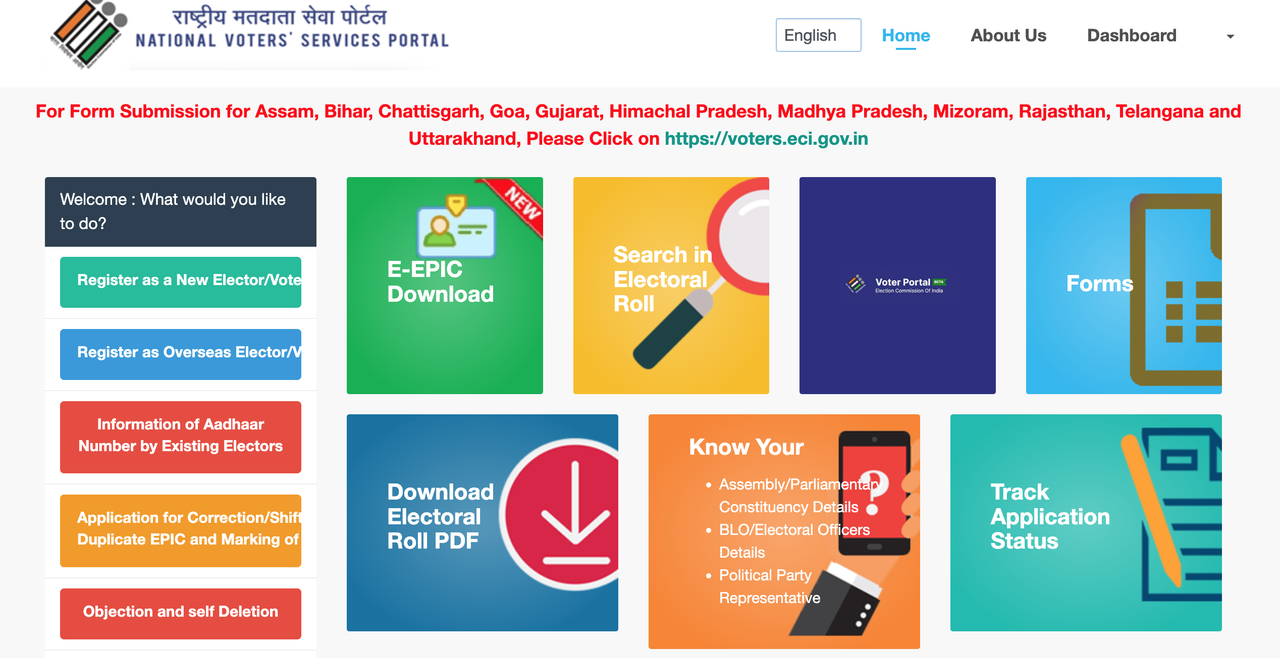 2) Choose Form 6A from the list. Or click directly here.
3) This is what form 6A looks like.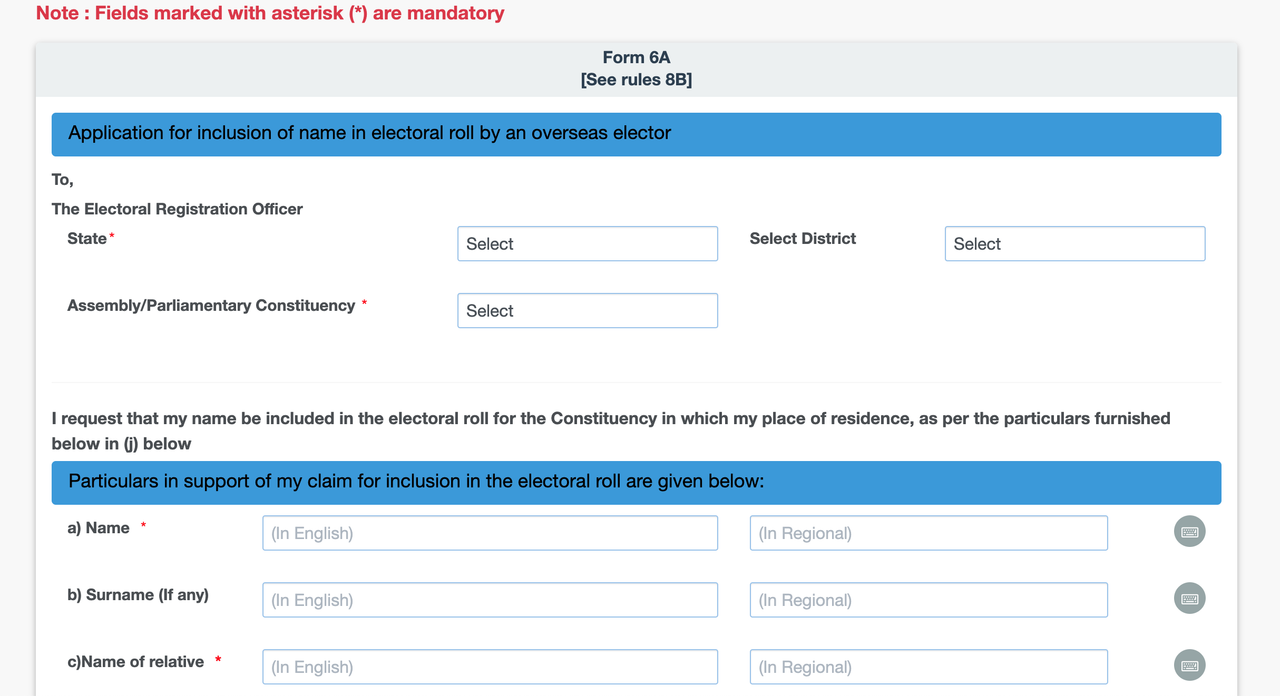 4) Select your preferred language of the form.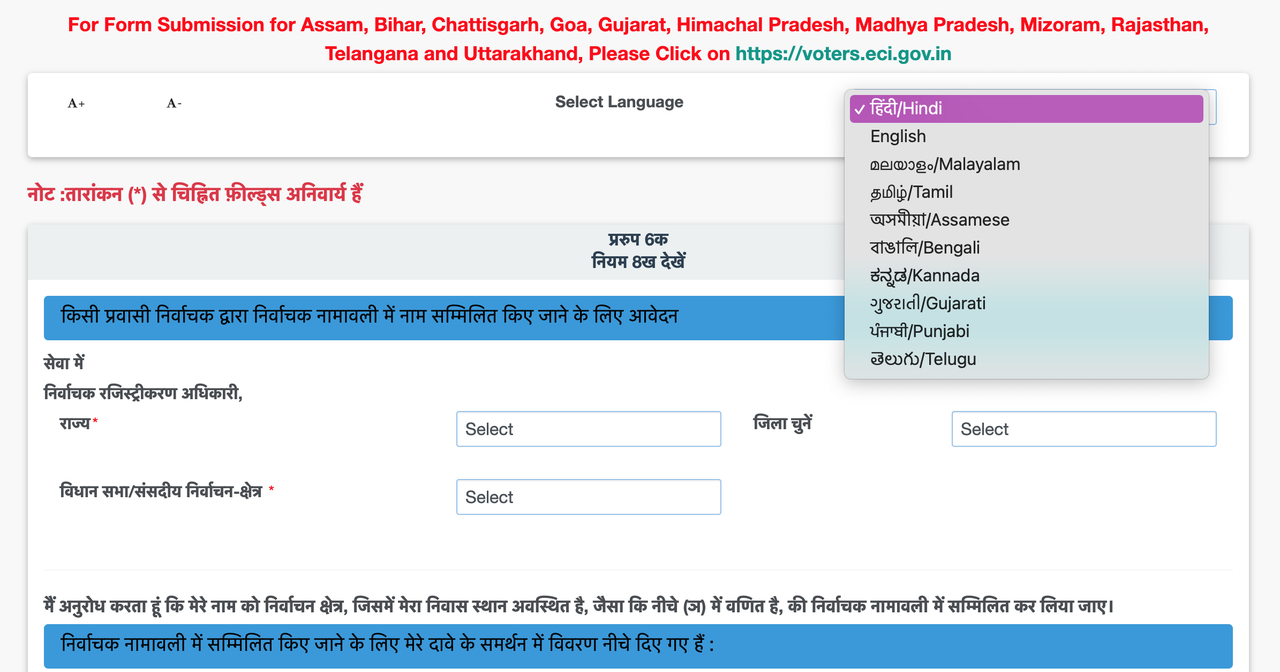 5) Select your state in India.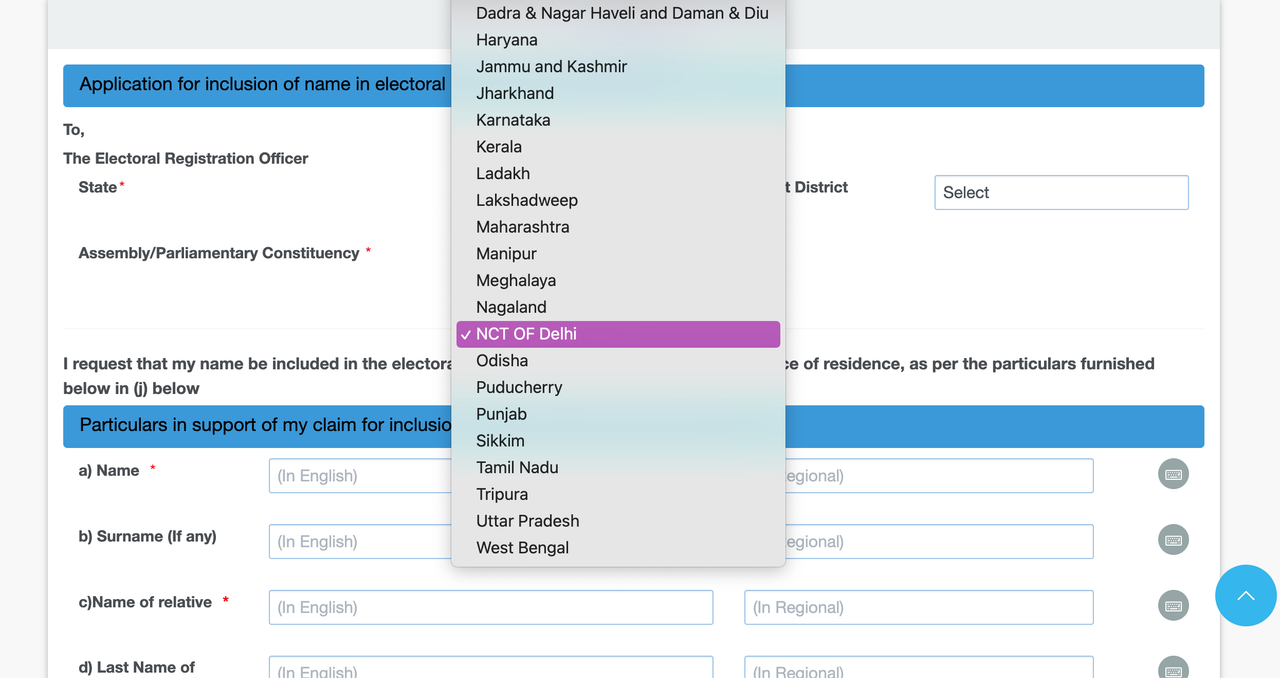 6) Select your district in India.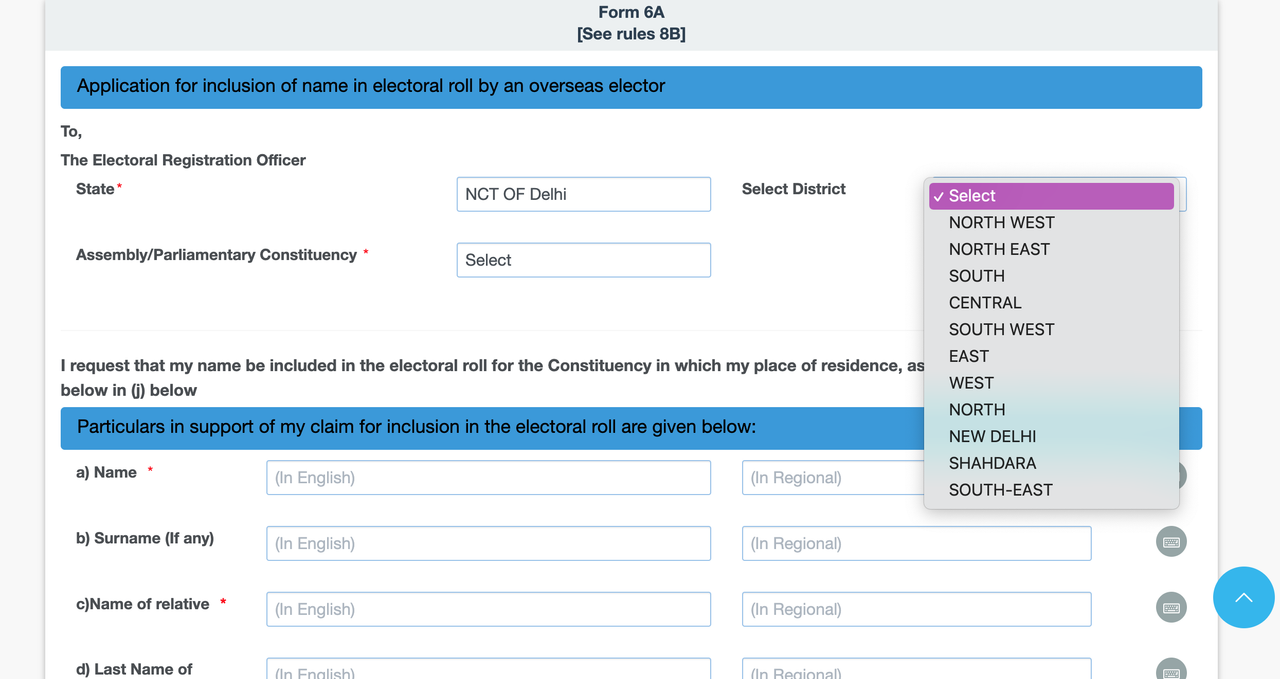 7) Select your constituency in India.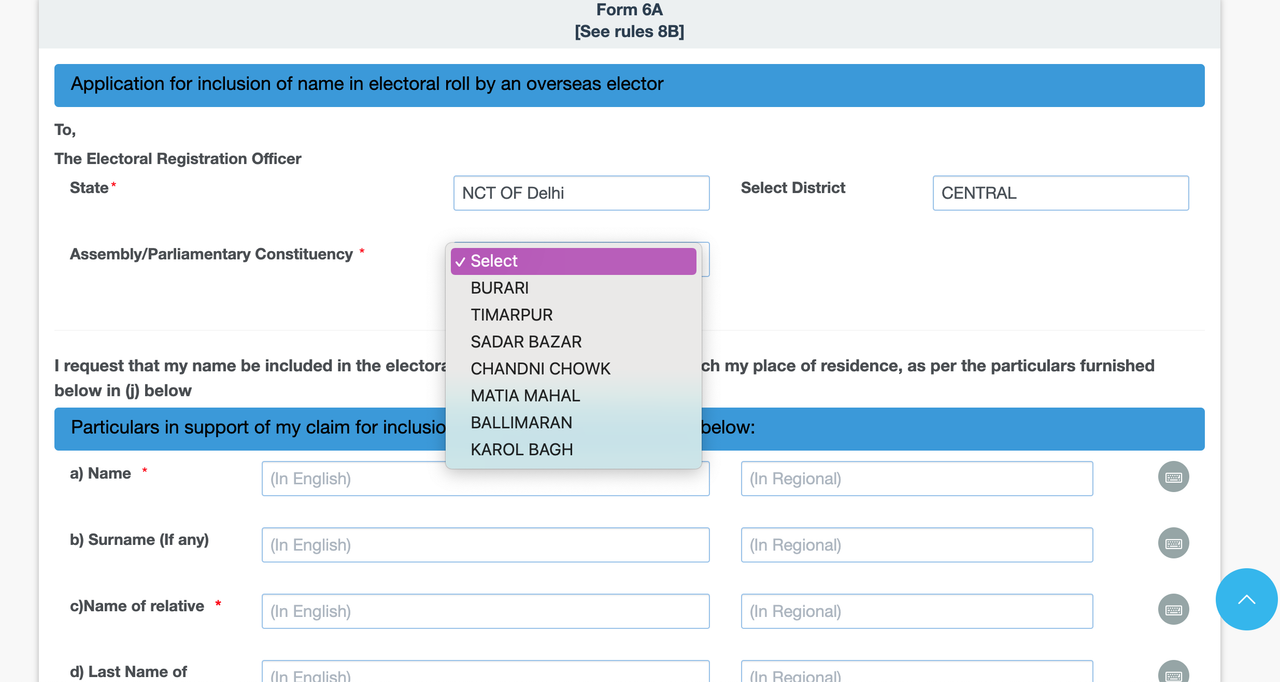 8) Fill up your personal details. In the second column add the same information in your regional language. In my case I used Hindi.
9) Next add your personal and contact details.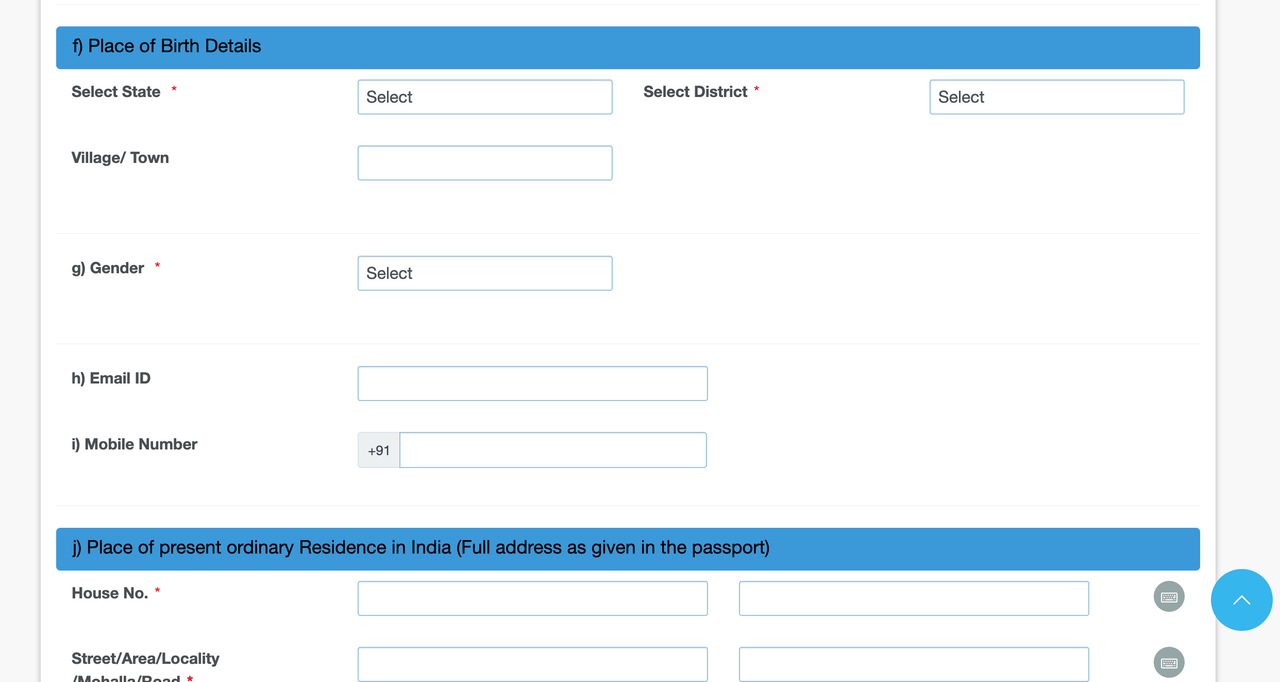 10) Fill up your local address in India. In the second column add the same information in your regional language. In my case I used Hindi.
11) Add your passport and visa details.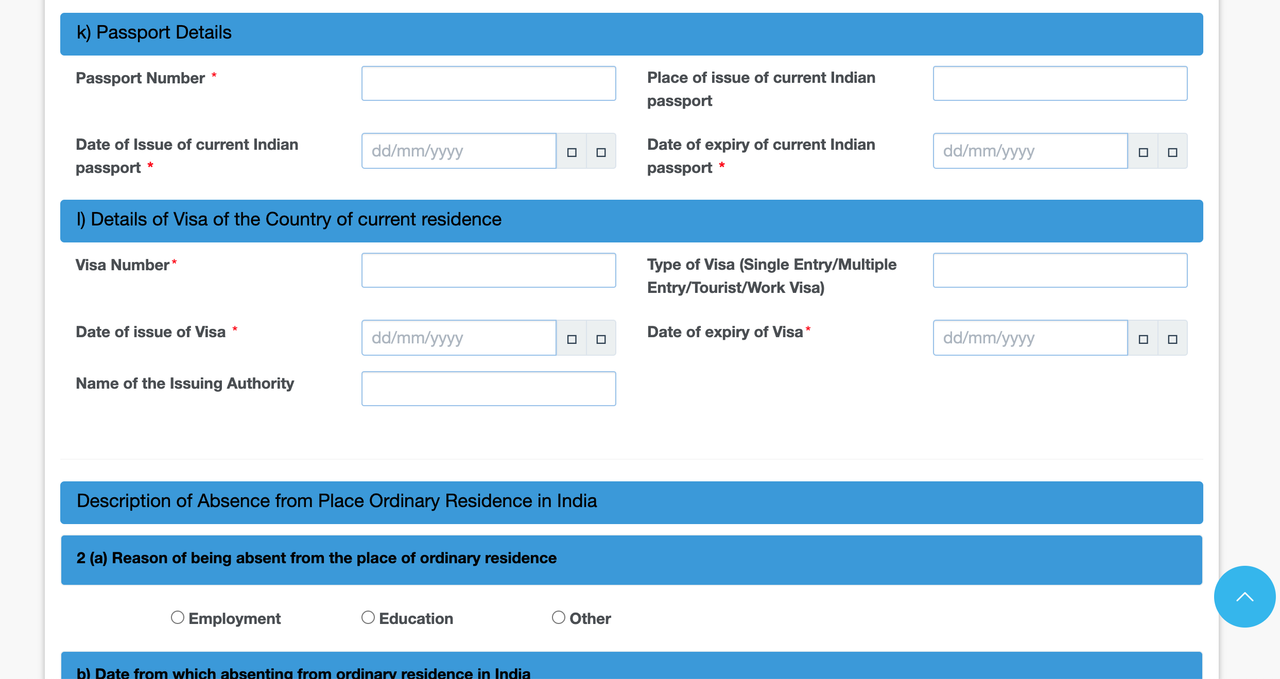 12) Next, add information about your life abroad.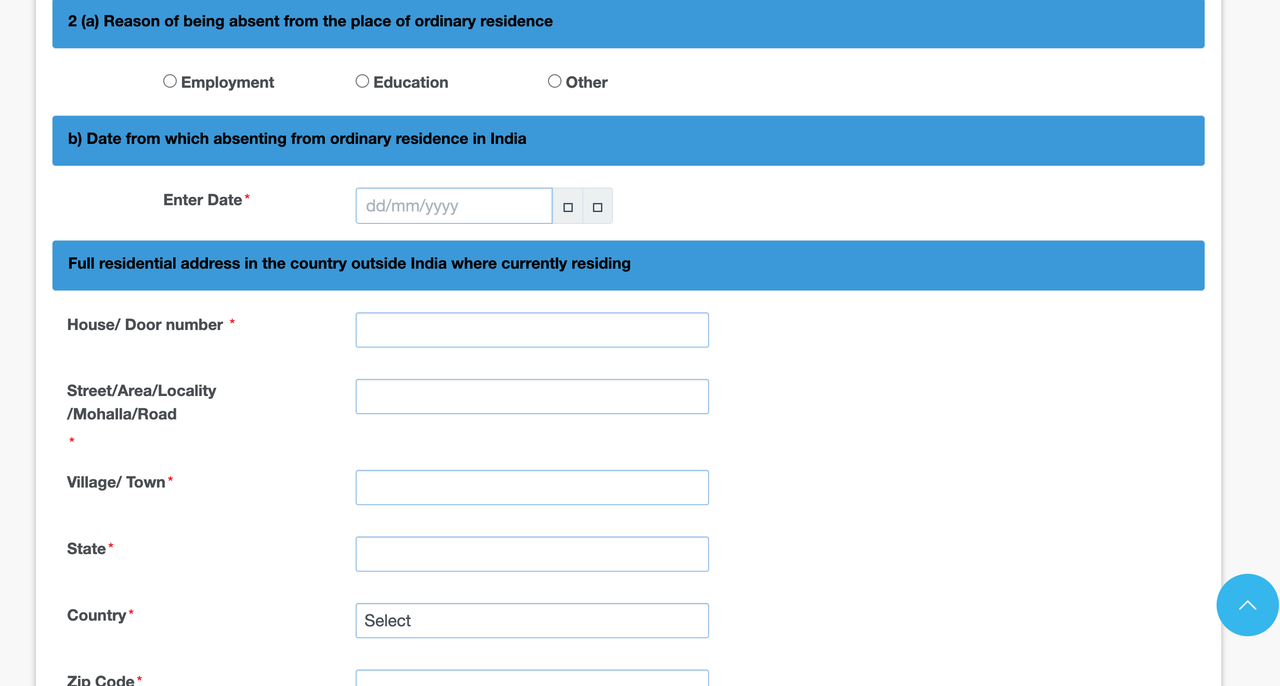 13) Now add your current residential address in your host country.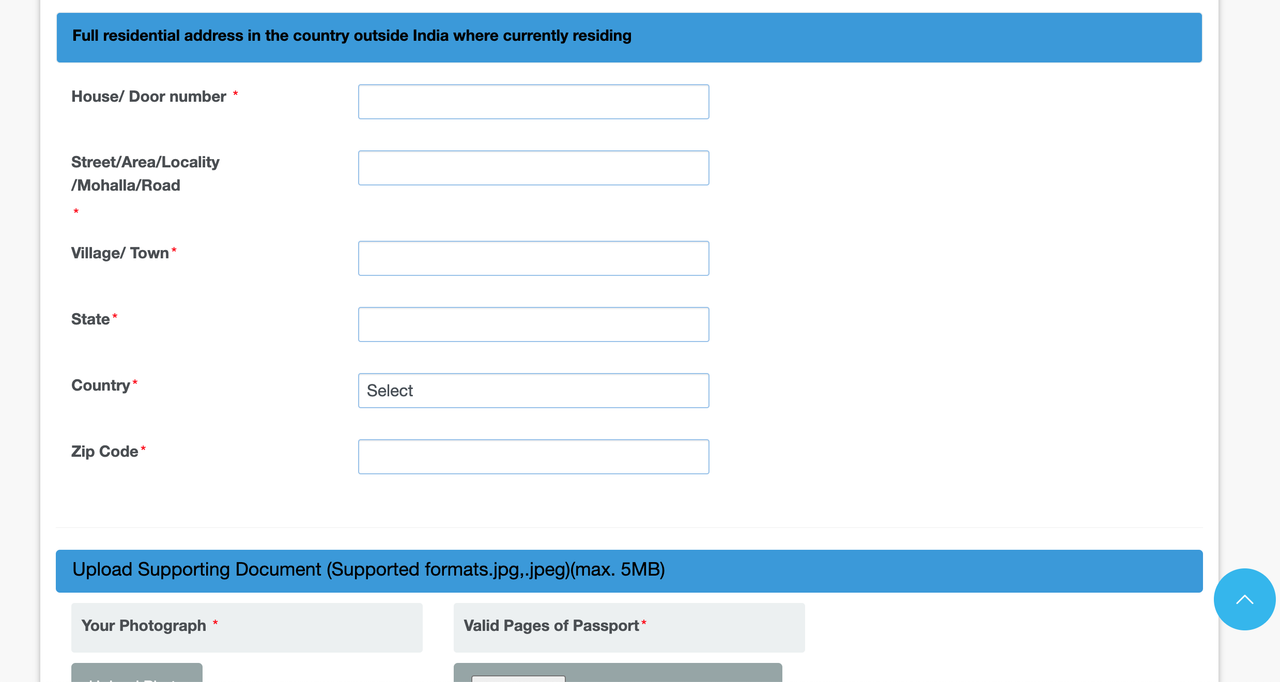 The last step is a series of declarations. At the end of the form, you add the date and place.
Once you click on 'Submit' the next page will show you your reference ID. Make sure to take a screenshot of that page because you won't be able to locate the ID afterwards anywhere in your user dashboard.
You can track your application directly from this URL: https://www.nvsp.in/Forms/TrackStatus
Header image: Photo by shubham dhiman on Unsplash