Where to Buy Korean Beauty and Skin Care Products in Germany
Top Takeaways From This Post
Last updated on December 14th, 2022 at 05:07 pm
Missing your beloved Japanese and Korean skincare brands in Germany since you moved here? Isn't it great that you landed on the page of a certified Asian skincare geek? 😉 Read this post to find out where you can buy Korean beauty products in Germany. 
Are you a lifelong K-beauty devotee who just moved to Germany? It's nice to meet you, my fellow Korean skincare geek!
As a huge fan of snail slime, bee venom and all the good things that make your skin go chok chok, I used to have a hard time finding my favourite Korean beauty and skin care products in Germany. However, the good news is that the Japanese and Korean skincare trend is quickly catching up in Germany.
In this post, I'm doing a round-up of some of my favourite (and trusted) shops and online stores which deliver authentic K-beauty brands right at your doorsteps in Germany.
Click here to jump straight to the list of online stores where you can buy Korean skincare products in Germany.
OR,
Continue reading if you are a complete K-beauty noob that accidentally ended on this page. 😉
---
Disclaimer: Our blog posts may include affiliate links. These links do not cost you anything but I might earn a small commission if you decide to order something from one of my recommended partners. Thank you for your support to help keep this platform growing!
---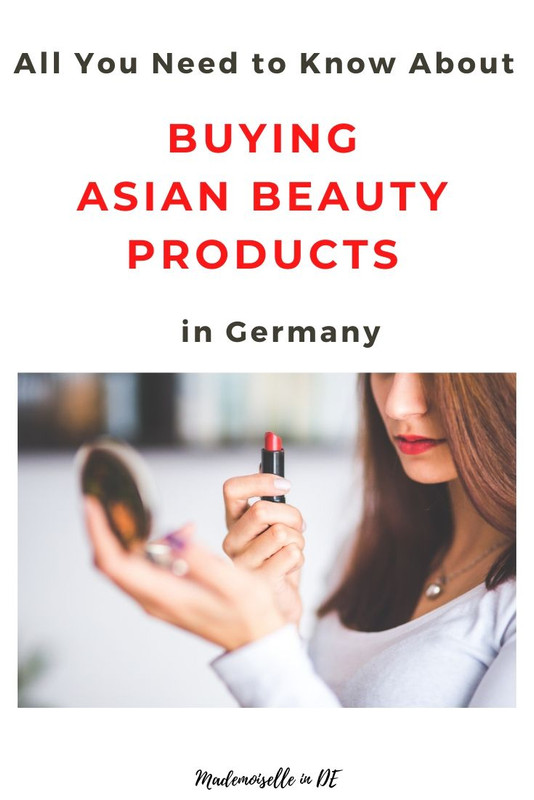 What is Korean Beauty & What's All That Fuss About?
Asian Beauty or AB skincare is often used interchangeably but generally is referred to as Korean beauty aka K-beauty and Japanese beauty (J-beauty). An AB skincare method uses a multiple-step routine that incorporates products that each serve an individual purpose.
The philosophy of Korean skincare is implementing a skincare routine that is gentle and nourishing so that your skin can fight for itself, rather than fighting your skin with aggressive ingredients and products. 
Years ago I was completely uneducated about things like PH levels, or moisture barrier. I used one harsh product after another which completely wrecked my skin's barrier. Those 'skincare' products actually caused the very problems they were advertising to fix.
God, I still cringe hard thinking of how I voluntarily nuked my skin with acidy toners and face washes for years! After reading some pretty enlightening guides I committed to AB skincare routine.
These days I am such an AB skincare geek now that I write in-depth guides on my Asian beauty blog.  
How Does a Korean Beauty Routine Work?
Any AB veteran will tell you that there is no "one size fits all" routine in Korean skincare. Your mileage may vary because everybody's skin is unique. Generally speaking, there is a multi-step procedure where each step consists of a product that is aimed at targeting your specific skincare needs.
The easiest way to start your first Korean beauty routine is to focus on four key products:
First Cleanser
Hydrating Toner
Moisturiser
Sunscreen
Make sure to introduce each step one at a time for at least a week. This way if you get a bad reaction you'll know which product caused it.
Take this quick quiz to understand the causes of your skin concerns, top ingredients to solve your skin issues and the best routine for your skin type.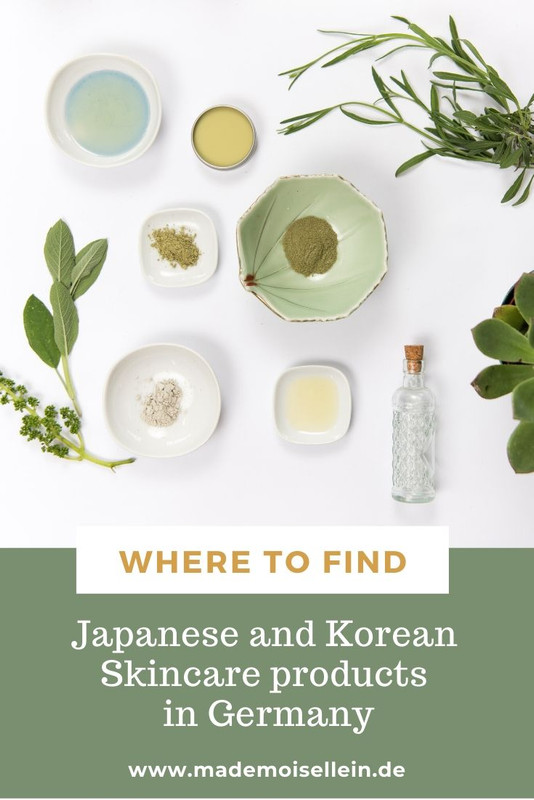 So curious to try an Asian or Korean skincare routine? Well, then continue here to find the Korean beauty brands in Germany.
---
Where to Buy Korean Beauty Products in Germany
YesStyle is a long-established distributor of Asian beauty brands across the globe. They ship to Germany as well. I discovered them only recently and was thrilled to see that they carry some of my holy grail J-beauty as well.
Some of the Korean beauty brands on YesStyle: Beauty of Joseon, Etude House, HERA, Innisfree, Mamonde, Real Barrier, Skinfood, TheFaceShop
Some of the Japanese skincare products on YesStyle: Kao (Biore, Curel), DHC, Kose, SK-II, Shiseido, Rohto (Hada Labo!!!)
PROTIP: YesStyle offers free delivery for a minimum order value of 60€. If you are a first-time registered buyer you can get a 10% discount using the code YESSTYLE at checkout.
ONGOING OFFERS: Use this promo code JOLLY22 to get the following discounts:
8% OFF 80 € order value
12% OFF 151 € order value
15% OFF 201 € order value
Click here to order K-beauty products on YesStyle.
---
Related: Best Korean sunscreens for dark skin tones
---
Amazon has various sellers offering J-beauty and Korean skincare in Germany. You have to know exactly what you need to buy though because there is no specific category for Korean or Asian skincare products on Amazon.de. Besides this, you also have to comb through a swarm of promoted products to get to the real deal.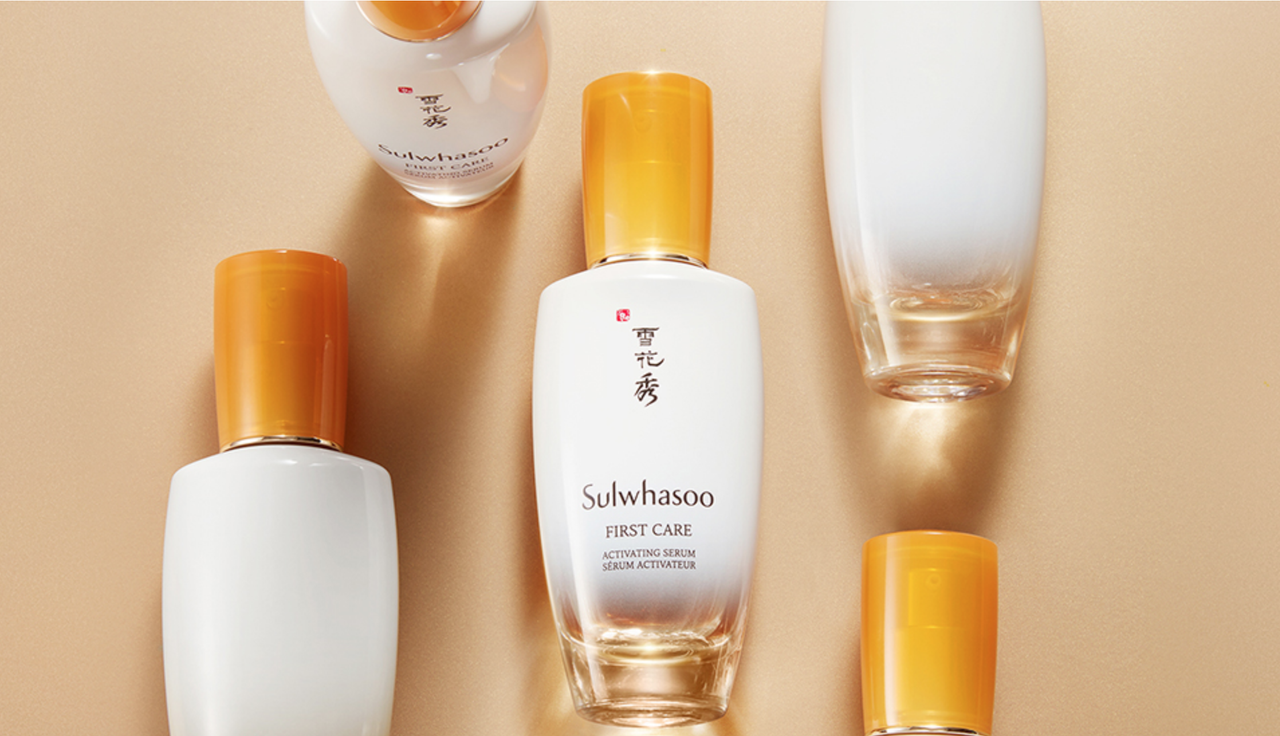 I regularly buy Sulwhasoo, Etude House products on Amazon.de and never had any issues. Some of my holy grail J-beauty brands like Hada Labo, Biore, Kose are also widely available on Amazon and I have been happy with my purchases so far.
PROTIP: Always buy products from the same sellers or those with several 100s of positive reviews. Place your order at least 3-4 weeks in advance. Some products are shipped all the way from Japan or Korea and it can take a long time to get to Germany.
An alternative is to order products that are delivered with Amazon Prime in which case you can get them within two working days.
---
Korean Beauty House is a new online store for Korean cosmetics in Germany sourcing cult brands from Seoul such as MISSHA, SKINFOOD, ITSSKIN, ACCOJE, DALBA, PURITO and many more.
What I find really cool is that they have a section of travel-sized products (under 100ml) which you can easily carry in your luggage on air travel without any problems. Find the Korean cosmetics that you might need for your next holiday here!
In addition, Korean Beauty House carries a wide selection of hair and body care as well as make-up for every style, both online and in the shops in Frankfurt, Ingolstadt, Salzburg and Vienna.
PROTIP: Every order over 48 € qualifies for FREE delivery plus you also get free samples.
ONGOING OFFERS: Use XMAS22 code at the checkout to get a 10% off on your shopping cart at Korean Beauty House.
Click here to get Korean cosmetics in Germany delivered for free to your doorstep!
---
Kosmetik4less has been offering a huge collection of skincare of approx. 10,000 different products from the areas of cosmetics, care and wigs since 2008. Now they offer Korean cosmetics in Germany too.
They also offer some of the newer herbal and pharmacy-grade k-beauty brands such as PureHeals and SNP.
Besides this, you can buy major K-beauty brands in Germany such as Missha, Holika Holika, Its Skin, APIEU, Benton, Skinfood, Kocostar and more.
Gifts from 5€ value of goods
PROTIP: Every order over 35 € qualifies for FREE delivery in Germany.
ONGOING OFFERS: Kosmetik4less sends voucher codes to their customers regularly. Make sure to sign up for their newsletter so you don't miss out on a good deal.
Click here to get Korean beauty products in Germany delivered for free to your doorstep!
---
Douglas is one of the best-known drugstores in Germany. It's actually more than just a 'drugstore' since it carries some of the most premium cosmetics and beauty brands in the world. Recently they started distributing some popular Japanese and Korean skincare brands as well.
Douglas has a presence in nearly every big or medium German city, so no matter where you are you will be able to find their stores. However, depending on your city, they may or may not carry your favourite Asian skincare in Germany.
Thankfully, you can always order online. They have a pretty decent collection of various J-beauty and  Korean beauty brands on their online store.
Some of the K-beauty brands on Douglas: Benton, CosRX, Dr Jart, Dear Klairs, Holika Holika, Huxley, I'm From, It's Skin, Missha, Mizon, Neogen, Pyunkang-Yul, PURITO, Rodial, Tonymoly, WHAMISA
Here are some J-beauty brands on Douglas: Annayake, SENSAI, Shiseido
Unfortunately, Douglas doesn't have a large collection of Japanese brands. If you are a big J-beauty geek, then you will have better luck on Amazon or YesStyle.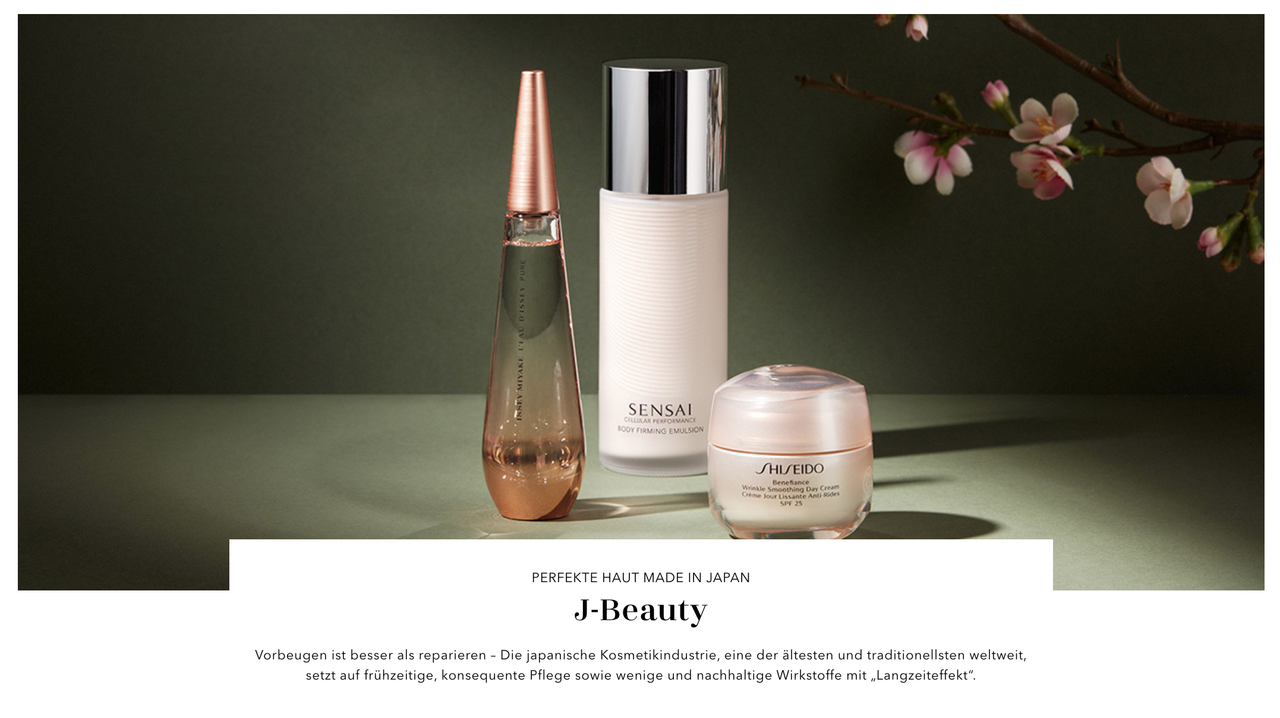 PROTIP: Every order over 24,95 € qualifies for FREE delivery plus you also get 2 product samples.
ONGOING OFFERS: Douglas is offering up to a 53% discount on several k-beauty products.
Click here to get Korean skincare products delivered for free to your doorstep!
---
Related: Best Drugstore Sunscreens in Germany
---
Flaconi is a relatively new but already a major cosmetics and skincare store in Germany. They also have physical shops in three cities in Germany, including Berlin.
They carry several Korean skincare products for the German market. You can also buy Korean skincare in Germany online on their online store. Thankfully, Flaconi also has some Korean beauty brands that Douglas.de does not carry.
Some major Korean beauty brands that you can buy on Flaconi.de: Urang, Erborian, Tonymoly, Shangpree, Chobs, PureHeals
PROTIP: You can get Korean beauty products delivered for FREE if you order over €19! They also offer a Try-me-First-Offer for some skincare products and fragrances where you get samples first, and then products delivered later.
ONGOING OFFERS: Up to 22% discount on Korean skincare products.
Click here to order your favourite K-beauty products from Flaconi's online store. 
---
Related: Where to buy Asian Food in Germany
---
Other Stores Where You Can Buy Korean Skincare in Germany
Here is a list of stores that also ship Asian and Korean beauty products in Germany. I have not tried these online shops yet but thought it would be nice to have more options.
It's Skin: It's skin also has an online German store. If you are a fan, you can shop for all It's Skin products. Plus they also send free samples with each order!
Tonymoly: Is Tonymoly your holy grail? I have good news for you. They have an EU shop!! You can find their entire collection on this online store.
Dear Klairs: Dear Klairs is known as a minimalist Korean skincare brand. Their formulations contain only the most necessary ingredients. Plus their products are vegan and cruelty-free. They have a German online store as well!
Missha: If you live in Bavaria, then you are in luck. The brand website is also the official Missha online shop for the entire DACH region. They carry the entire range of Missha skincare, makeup and accessories in their online shop.
DM: DM is a very popular German drugstore and carries a small collection of Korean skincare products. You can buy them online or from a DM store in your city.
MiiN Cosmetics: MiiN is a Spanish store offering Korean beauty products with franchise stores in Germany. They also have an online store which ships to Germany.
Missy and Missy: A small online store based in Germany that carries various Korean beauty brands like Benton, Blithe, Cosrx D'Alba, Holika Holika, Instree etc.
So this was my non-exhaustive list of stores where you can buy Korean skincare in Germany.
Just remember no matter what you end up buying, choose a gentle yet effective routine that works for you, is within your budget and makes you (and your skin!) happy.
For more in-depth Asian skincare and ingredient, guides check out my Asian beauty blog.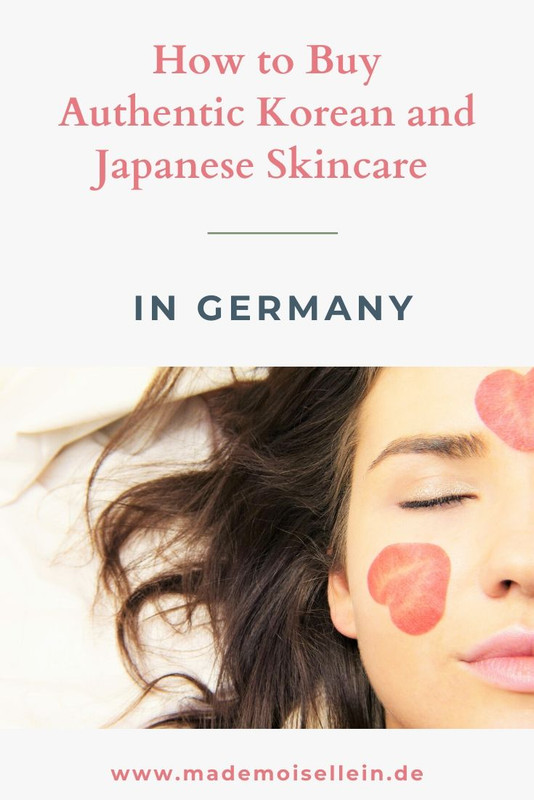 So this was my wrap up of where you can Buy Korean Beauty Products in Germany. Do you know any other stores – online or physical where you can buy Japanese and Korean skincare in Germany? Let us know in comments below.