How to Choose Private Liability Insurance For Expats in Germany
Nearly 85% of Germans have private liability insurance. Let's take a look at why private liability insurance for expats in Germany is a must have for any foreigner living in this country.
'Shit happens' may be a globally accepted phenomenon. When something goes wrong, people in most cultures just shrug and chalk it up to an oops moment.
In Germany, however, there is no such thing as a mistake – only absolute personal responsibility (even if you are a doggo or a youngling). 😉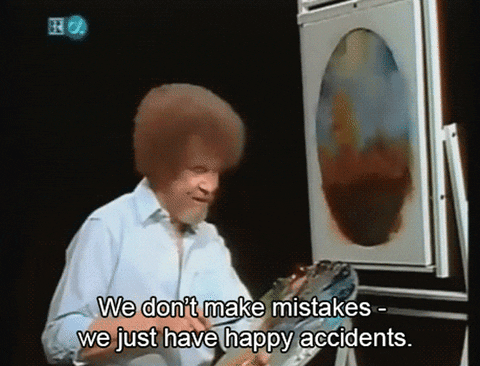 You see, Germans tend to be very risk-averse. They feel more at ease when they're cosily insured against some super bizarro misfortunes of life.
It is no wonder that nearly 85% of the German population has personal liability insurance (Privathaftpflichtversicherung). This insurance protects you from the financial consequences of any unusual (or usual) accidents.
Without sounding like a fear-monger, if you ever hurt someone or cause any damage, you have the legal obligation to compensate the other party.
Not only that – you can be held liable for an unlimited amount for any damages you cause. This means even a once-in-a-lifetime freak accident could potentially put you in a lifetime of debt. 
This is exactly what private liability insurance protects you against.
Here is a real-life example of one such peculiar mishap.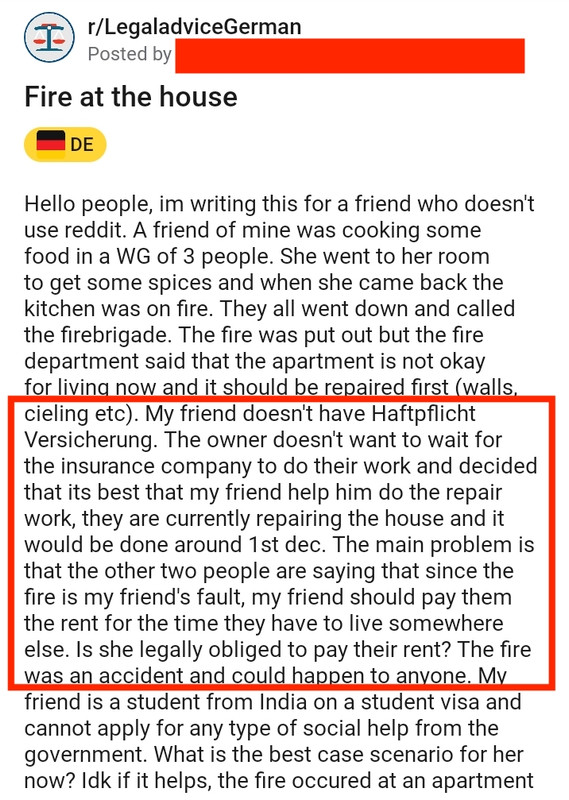 Let's learn more about the second most important insurance in Germany – private liability insurance.
---
Disclosure: Some of the links contained in this article are affiliate links, meaning we may receive a small commission for any sales resulting from these links. This has NO bearing on the price of the product or service. Thank you for your support! 🙂
---
What is The Best
Private Liability Insurance For Expats in Germany
Annual Rate
(Starting from)

Amount of cover: € 30 million
Family Tarif: Yes
Key Loss: Private and Work
Bad Debt: Yes

Amount of cover: € 50 million
Family Tarif: Yes
Key Loss: Private and Work
Bad Debt: Yes

Amount of cover: € 30 million
Family Tarif: Optional
Key Loss: Private and Work
Bad Debt: NA

Amount of cover: € 50 million
Family Tarif: Yes
Key Loss: Private and Work
Bad Debt: Yes

Amount of cover: € 50 million
Family Tarif: Yes
Key Loss: Private and Work
Bad Debt: Yes

Amount of cover: € 30 million
Family Tarif: Yes
Key Loss: Private and Work
Bad Debt: Yes
Continue reading more about private liability insurance in Germany
Who Needs Private Liability Insurance in Germany?
Everyone. Pretty much!
When you take a look at the benefits of this insurance, it quickly becomes clear that this insurance is worthwhile for everyone. If you cause damage, you are legally obliged to pay for it – and in unlimited amounts. Depending on the extent of the damage, this can even threaten your existence and lead to private insolvency.
It makes no difference whether you caused the damage through carelessness, forgetfulness or intent. However, you should bear in mind that liability insurance does not cover damage caused intentionally.
Find out the best expat private liability insurance in Germany
What Does Private Liability Insurance Cover?
Accidents can happen so fast. Picture this:
You run across the street at a red signal to catch your bus. An oncoming car has to brake suddenly and this leads to a rear-end collision. One of the drivers is now injured and both cars suffer some damage.

Your future little Messi is playing backyard soccer and accidentally kicks the ball into the neighbour's window-smashing it into pieces. Now your neighbourhood Oma is pretty pissed and wants you to repair the damaged window.
In both cases, you are liable for the damage caused – with ALL your personal assets.
Since it is impossible to foresee such accidents, everyone should have personal liability insurance to cover the costs incurred. Private liability insurance insures you against these unexpected costs of property damage. 99 % of all property damage – like a broken window panes – can cost less than 5,000 euros.
On the other hand, it can be really expensive when people suffer any physical injuries.
For instance, a cyclist falls because of you and has to go to the hospital and spend several weeks in rehab making him miss work. In this case, you will not only pay compensation for the treatment of any physical injuries, but also the cyclist's loss of earnings. These costs can easily go into several thousands of euros.
If someone dies due to your negligence, the claims of the surviving dependents can run into the millions!
Private liability insurance also safeguards you against any legal expenses if someone wrongfully accuses you of damaging their property.
Find out the best expat private liability insurance in Germany
What Does
Private Liability Insurance
NOT Cover
Every insurance provider has some conditions that they do not cover. It is imperative that you make sure to educate yourself before signing any contract. As a general rule, the following events are not covered by private liability insurance providers in Germany.
Injuries to your own body that you have (accidentally) inflicted on yourself

Professional error (for this you need professional liability insurance)

Fines and damages for breach of contract

Damage covered by a private vehicle liability insurance

Damages from criminal offences

Damage caused intentionally
How Does Private Liability Insurance Work in Germany?
In any event of property damage or a physical injury to a third party –
The insurer checks whether you are responsible for the damage. It will defend you against unjustified claims.

If the damage is on your account, the private liability insurance will cover the costs up to the amount of the insured sum.

With a good tariff, the insurer also steps in if someone causes you damage but cannot pay for it (bad debt cover).
How to Pick the Right Private Liability Insurance For Expats in Germany
Personal liability insurance costs between 50 and 100 euros per year. The price differences between the different tariffs by insurance providers are generally minor. However, there can be big differences in the coverage. These range from the amounts that the insurance companies pay for in the event of a claim (insured sums) to how you deal with bad debt recovery. 
What important clauses should you pay attention to in your liability insurance? Here is what to look for when buying private liability insurance for expats in Germany.
1) It should have a high coverage level (Deckungssumme)
The most important rule in personal liability insurance is: Set the sum insured as high as possible.
A higher sum insured costs only a little more and pays off especially in the case of expensive personal injuries. Since the legal liability is unlimited in Germany, the coverage of your contract should also be very high, otherwise, you will have to pay the rest from your private assets.
With 50 million euros in coverage, you can consider yourself very well protected. But make sure that at least 10 million euros of cover are available for each injured person. 
Please please make sure to set the amount of cover accordingly high in order to cover even larger damages. While it may seem surprising at first glance, damage amounts can very quickly get out of hand.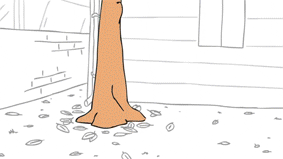 2) It should have a bad debt cover (Ausfalldeckung)

Cover for bad debts is just as important as a high sum insured. It works like a reverse liability policy. Say, Someone accidentally damaged your property and the responsible person cannot compensate – then your own private liability insurance company covers the costs.
15 % of all households in Germany are not covered by liability insurance, it is important to close this gap in insurance coverage.
Note that some insurers only cover losses from 2,500 € upwards. So you must pay attention to this clause in your contract.
Some insurance companies require that you have obtained a legally binding judgement against the damaging party. For other providers, it is sufficient that you have made a demonstrable effort to retrieve your money from the responsible person. Depending on the extent of the damage, it may be worth the effort if you are compensated for your losses.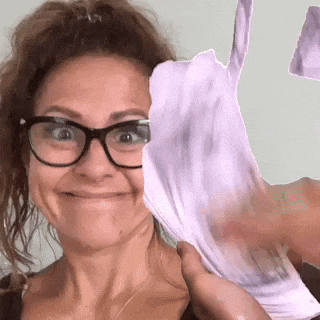 3) It should include family coverage (Familientarif)
Look out for a family tariff, so you can include your partner and children in your insurance and save money.
Families should only need one contract for private liability insurance in Germany.
If you are married or in a civil partnership, one liability policy per household is sufficient. Children are always insured through their parents in the family policy until the end of their first professional training.
However, unmarried couples who take out a family policy should note that claims for damages against co-insured partner or those living in the household are often excluded. This can become a problem when one partner accidentally injures the other. In this case, the injured party's health insurance company reclaims the treatment costs incurred from the partner who caused the accident – As you can see, this can quickly become expensive in the case of serious injuries.
You should, therefore, make sure that your insurance explicitly covers recourse claims from health insurance carriers, as well as mutual claims between the insured parties if one of them is injured.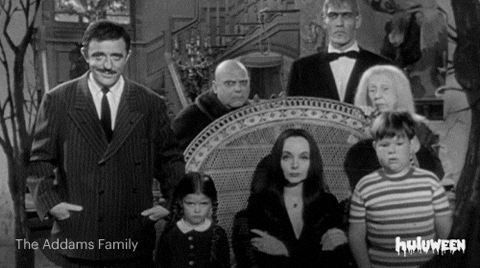 4) It should include a possibility for a yearly deductible (Selbstbeteiligung im Schadensfall)
You can lower the monthly contribution by paying an annual deductible. The annual deductible can range from 150 – 500 € per year. Even without a deductible, you can still report minor damage to your insurance company.
However, the insurer may terminate your insurance as soon as the damage has been settled. After an insured event, the insurer has a special right of termination. 
5) It should include cover for other important clauses
Even the best policies do not cover every loss. Nor are all clauses equally important for every customer.  depending on your living situation consider the following two clauses to be useful:
Damage by Children (Delinktunfähige Kinder) – Children are covered under personal liability until they have completed their education or studies. Up to the age of seven years, they are not liable. Parents, therefore, do not have to be liable for any damages incurred.
However, anyone who suffers financial loss through your kids might demand compensation for the damage. If you want to maintain peace in the neighbourhood or among friends it might make sense to include this add-on in your coverage. In order for the liability insurer to pay for this, you need the clause 'Delinktunfähige Kinder' (damage caused by children who are incapable of tort).
Make sure that this clause is included in your tariff if you have children. If it is missing, even the best performance guarantee will not help. This is because it excludes liability beyond the legal requirement.
Loss of keys (Schlüsselverlust) – This clause is not a must, but it saves a lot of money if you lose the key to your rental apartment or office. This is because the entire locking system in the residential building has to be replaced afterwards. In such a case, the key insurance will cover the costs. This clause is highly recommended if you live in an apartment building with many neighbours. You should make sure to check if the insurance provider covers the loss of both private and office keys. 
6) It should include the Best Performance Guarantee (Bestleistungsgarantie)
A tariff that includes a comprehensive Best Benefits Guarantee is in principle better than a tariff that lists all conceivable benefits but waives or restricts a Best Benefits Guarantee. Haftpflichtkasse, Bayerische and VHV – all contain a best-performance guarantee. Incidentally, the Haftpflichtkasse refers to the guarantee in its contract documents as "Extended Pension Plan".
However, the Best Performance Guarantee still has its limits. It only fills gaps that are covered by another insurer within the scope of personal liability insurance. In the case of children or relatives suffering from dementia who are incapable of committing a crime and for whom you (and therefore another insurer) do not have to pay anything at all according to the law, even the Best Benefits Guarantee does not help. In order to be covered for such cases, your contract must contain the clause "No objection in case of incapacity to work in tort".
Phew, so that's it I guess??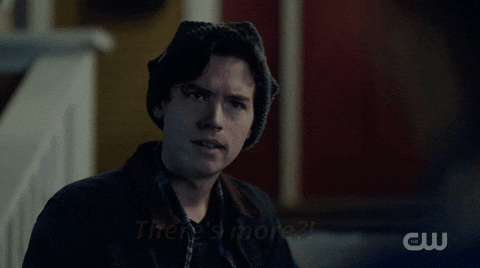 What Other Types of Household Insurances do You Need
Well, you aren't having a real German experience unless you have at least 11 types of insurances.
So of course, there are even more variations of insurances for any damages that are not covered in standard private liability insurance.
Hausratversicherung (Home Contents Insurance)
private liability insurance does not cover all kind of damages. This special insurance covers damages to personal belongings in your home. This is also known as Hausratversicherung or 'Home Content Insurance'.
So if you are confident that you truly have it in you to set a house on fire someday, it might be very well worth investing in a  decent Hausratversicherung.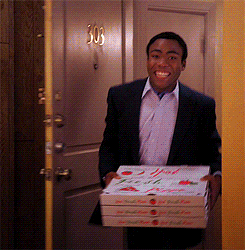 GetSafe, an expat-friendly private liability insurance provider based in Berlin has an English speaking customer service team so don't hesitate to reach out to them if your German is not up to speed.
---
Click here to calculate your own home contents insurance offer with GetSafe
---
Hundehaftpflichtversicherung (Dog Liability Insurance)
If you have a doggo, you need to buy a special type of liability insurance called Hundehaftpflichtversicherung or 'Dog Liability Insurance' to cover damages that your fur child could cause.
Learn more about dog liability insurance in this post.
Kfz-Versicherung (Car Insurance)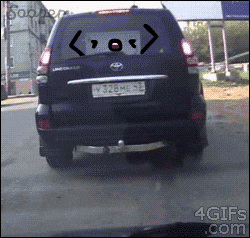 Business Liability Insurance For Self-Employed Persons
Some private liability insurance providers cover business-related damages to some extend. However, it is for a very limited amount and it's best to take a specialised business liability insurance to deal with these claims. Companies, self-employed people and freelancers should take out special trade insurance to cover themselves in the event of damage.
---
DISCLAIMER: This is not an insurance broker platform and this article does not constitute professional advice. The products are recommended based on their scope of coverage, policy details and English language correspondence. Just like everything, I recommend you read the small print before signing a contract.
---
So here were some tips and tricks on how to choose the right private liability insurance for expats in Germany. Do you have some additional advice about this insurance? Let us know in the comments below.