A Perfect Road Trip Through The Algarve, Portugal
Last updated on July 20th, 2020 at 11:15 pm
Are you planning a road trip through the Algarve region in Portugal or to Lisbon? Here are some tips to spend one week in the Algarve region on a road trip. 
Our week-long road trip through the Algarve in September was a perfect and relaxing way to take some time off and recharge. We decided to explore Algarve and the surrounding areas that sit along the coastal region south of Lisbon. It is packed with natural beauty, friendly locals and great food and wine culture. Taking your time and exploring this coast with a car is something I truly recommend.
Read this post to find how you can have a perfect road trip through Algarve.
---
Disclaimer: This blog post may include affiliate links. These links do not cost you anything but I might earn a small commission if you decide to order something from one of my recommended partners. Thank you for your support to help keep this platform growing!
---
What is the best time to visit Algarve, Portugal
Late spring and early autumn are the best times of year to visit southern Portugal, as days are bright and sunny, but without the intense summer heat or tourist masses.
In short anytime between March – October can work out if you wanna have some time under the Portuguese sun. Summer months tend to get really hot and peppered with thunderstorms, so this is something you can keep in mind before planning a holiday there.
As for us, we planned our road trip through Algarve in September. The weather was still warm with plenty of sunshine and occasional windy days on the beach!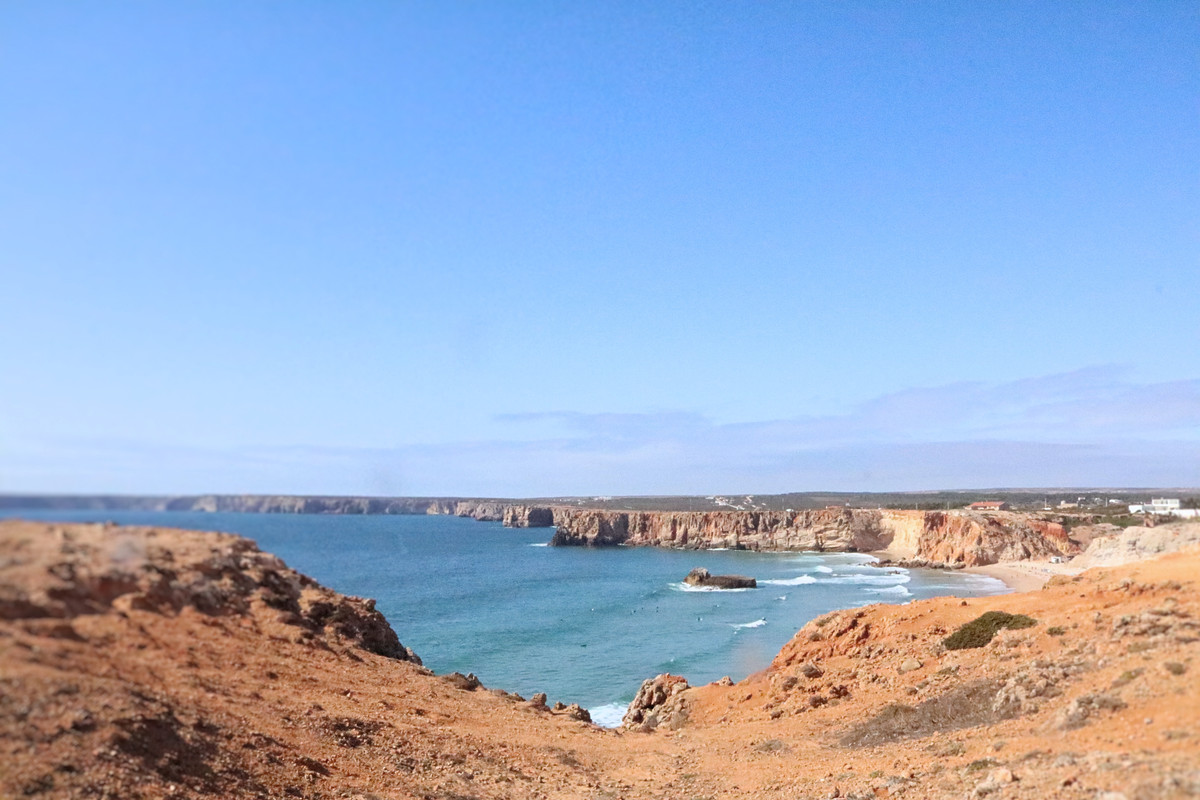 How to reach Algarve
It is quite unfussy travel to Portugal from Germany. Algarve doesn't have its own airport, but there is a couple of other airports nearby. The largest one is in Faro. We caught an easy three-hour direct flight from Frankfurt to Faro, rented a car and we were on our way for a four-day road trip through the Algarve!
We chose to rent the car from SIXT, as they are available EU wide and it's super easy to rent affordable cars online from their website.
Click here to get a 25% discount on your rental car! Sixt – rent a car – Book now!
Where to stay in Algarve
We stayed in an Albufeira Airbnb just a few meters from the beach. This was a wonderful private apartment with a lovely balcony overlooking the ocean where we enjoyed morning coffee every morning. Our host was a very friendly local and gave us first-hand recommendations on what to see and where to eat locally.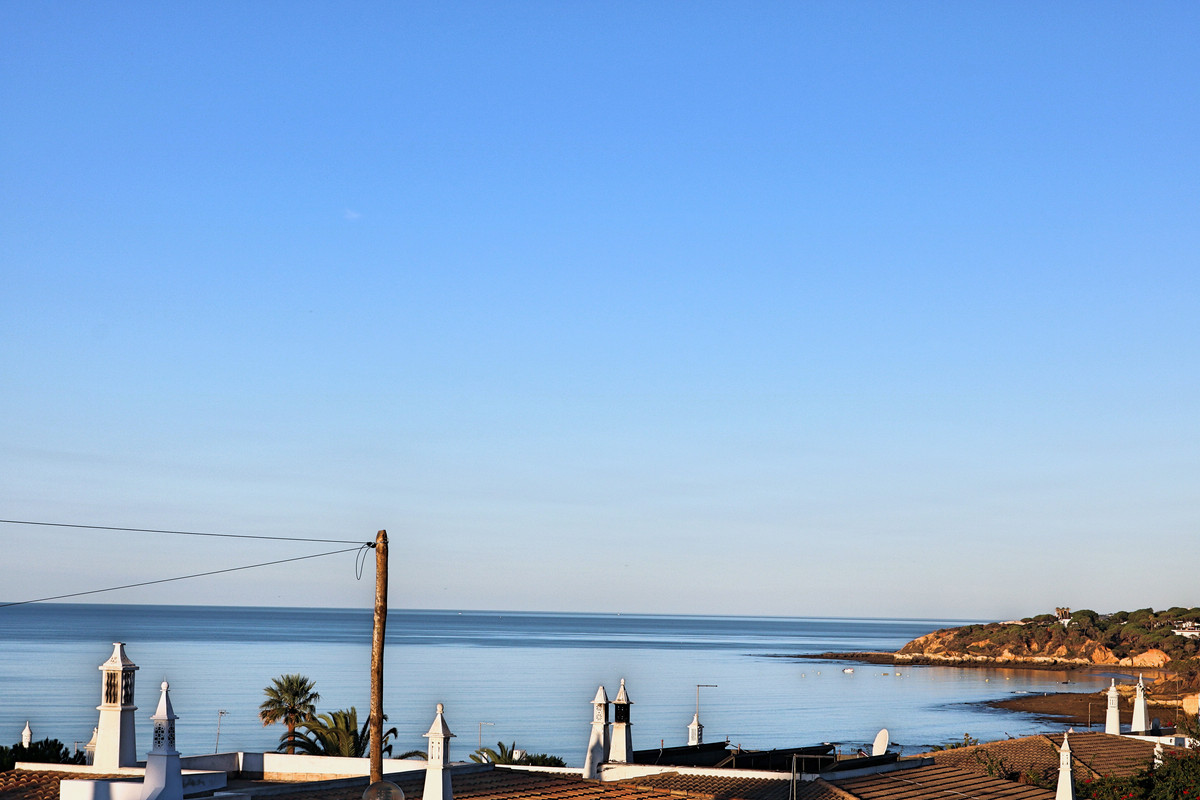 What To Do in Algarve
Driving around is the best way to explore Algarve. The cities and beaches are quite far apart and the roads are amazing for long car rides. Here are some of the cities that you can explore during your road trip to Algarve.



Albufeira
There is so much to love about Albufeira. This is why this once tranquil fishing village has been transformed into the Algarve's most popular holiday destination.
It offers so much more than just gorgeous beaches and great weather. This lovely city caters for the two tourists types (families and party lovers) with its two very separate areas of the town; the Old Town and The Strip (New Town).
The Old Town is the historic centre of Albufeira. It is a series of traditional Portuguese streets and plazas, filled with family-friendly restaurants and shops. The Strip is lined with lively bars and night clubs, designed for all-day drinking and late-night partying. At the base of "The Strip" is the Praia da Oura beach, the perfect location to recover after a manic night.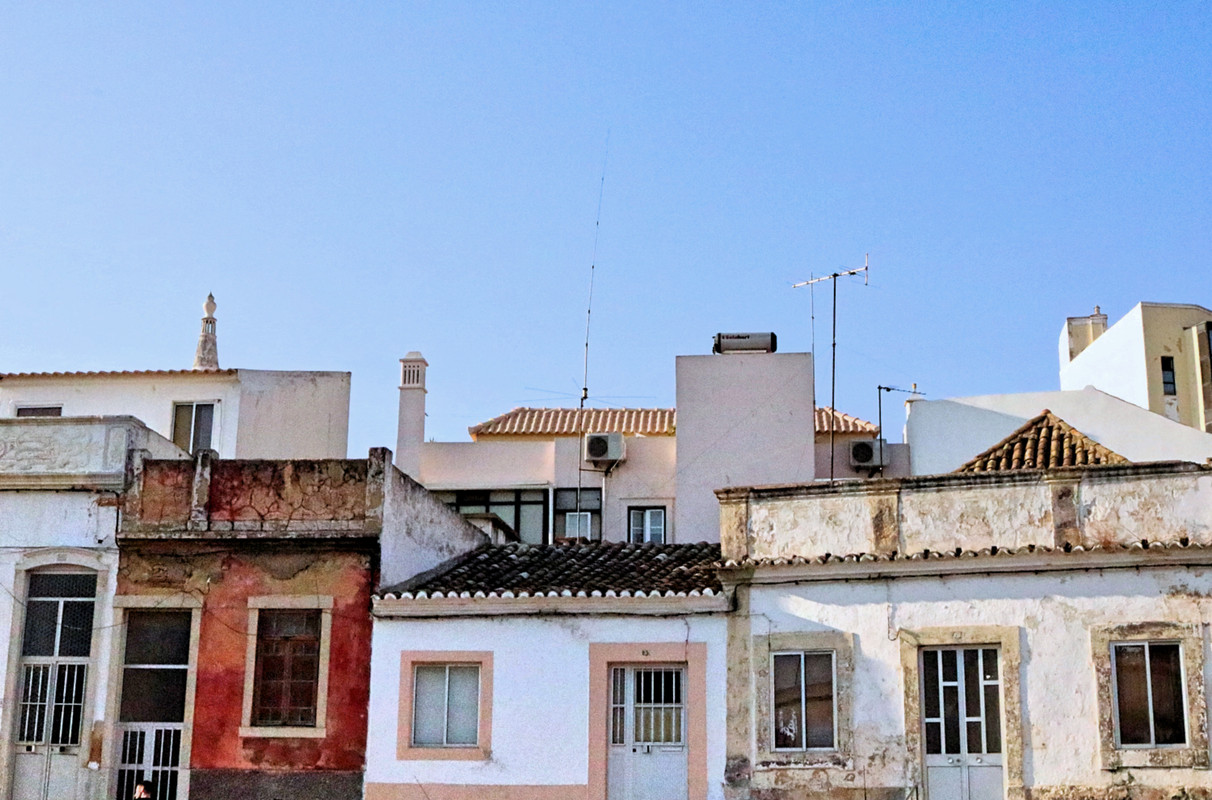 Portimão
Portimao is a city located in the Algarve region in southern Portugal. The area's Alvor boardwalk, shops, and fresh seafood restaurants make Portimão a prime spot for a beach vacation along Portugal's southern coast.
One of the favourite things to do in Portimao is to pay a visit to the famous church, Igreja do Colégio. Located in the centre of Portimao on the Praça da República, the church dates back to the 17th century.
The undisputed star of the Portimão area is this 1.5-kilometre beach fronting the resort of the same name. Between Praia da Rocha and Alvor, Praia do Vau is a gorgeous beach that is often ignored in favour of its better-known neighbours.
It's an alluring stretch of golden sand, with those famous orangey cliffs backing up the west and east ends, and a small holiday community in the middle.
Faro
Faro is loaded with beautiful, white-washed buildings – cathedrals, churches, stores fronts and even ruins! Everything here seems white or otherwise pastel-coloured and was the perfect way to spend an afternoon before our road trip along the coastline. If you're looking for a day trip from Faro, Portugal, you're spoiled for choice … with plenty of restaurants, beach and water sports, and an active nightlife.
Faro has a distinctly Portuguese atmosphere, and the city has barely altered with the growth of tourism in the Algarve.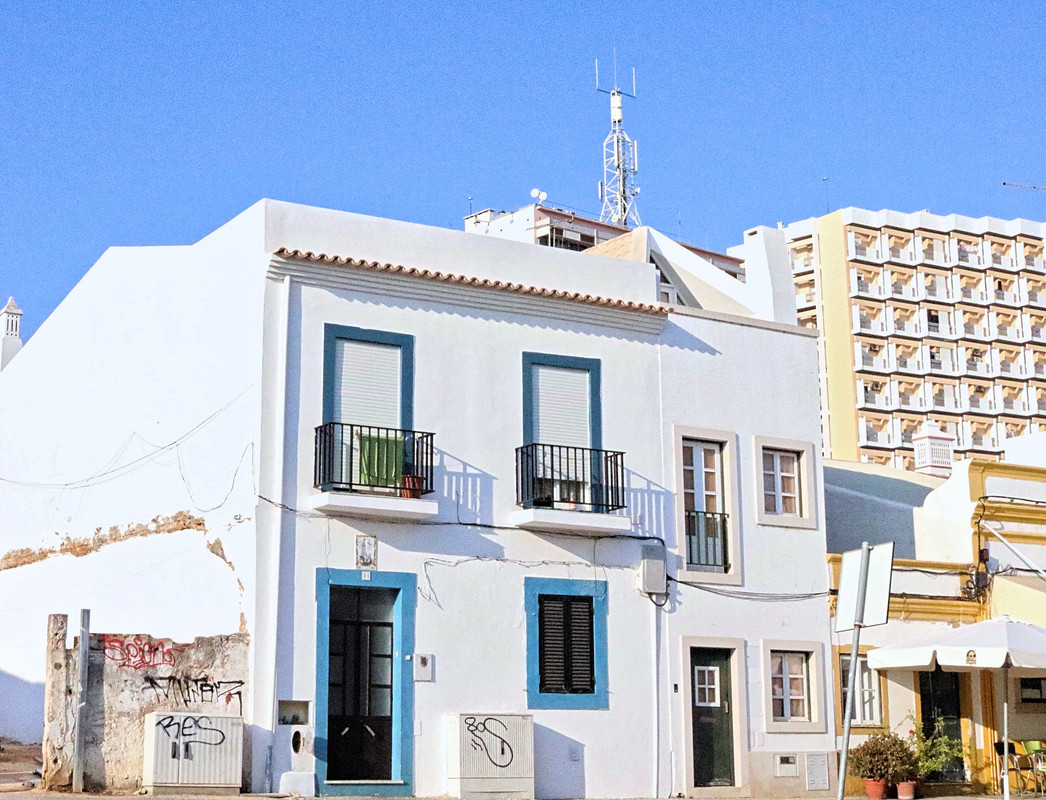 Lagos
Lagos is one of the best places to visit in Portugal.
This cute city is great for spending time on the beach, or enjoy waters sports activities, love climbing and learning more about history – you can find all of it in Lagos.
In the heart of Lagos, you will find the old city. It is wanderers' heaven with its colourful buildings, cobblestone streets, and vibrant ambience. Dedicate at least a few hours or half-day to explore it.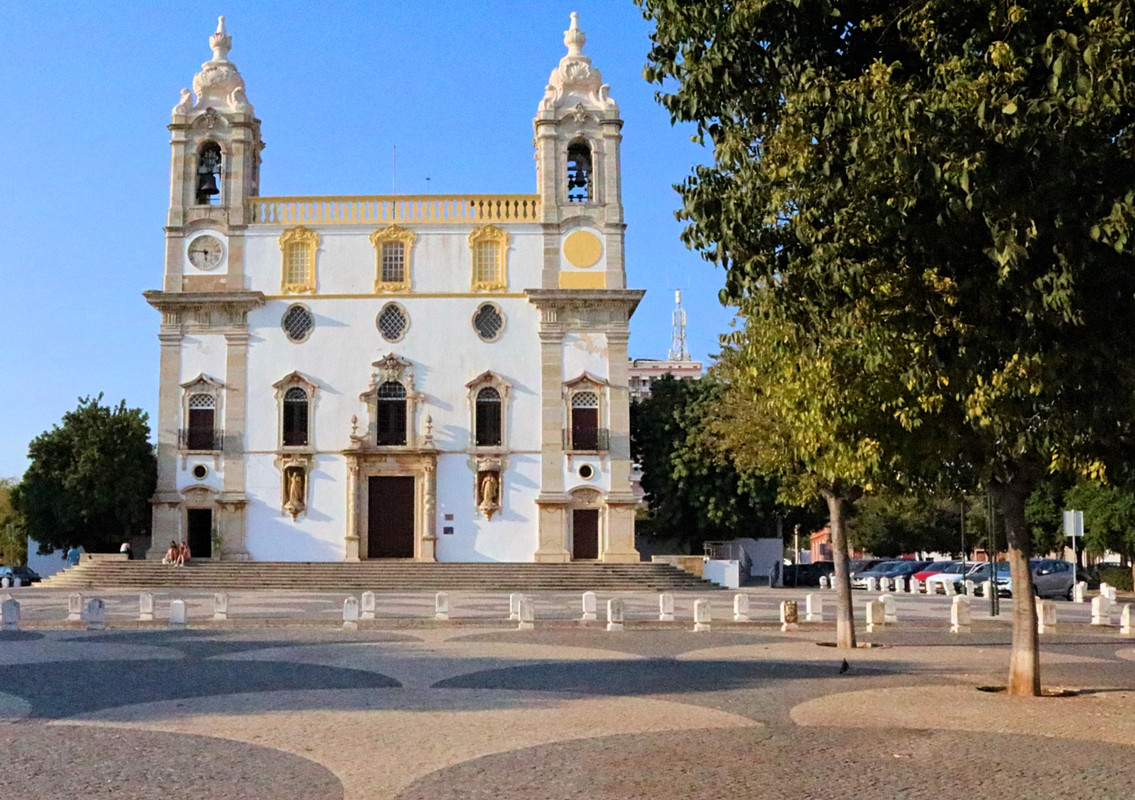 Sagres is at the extreme western tip of the Algarve and is like no other destination in southern Portugal. It is a region for the adventurous and the unafraid and anyone who seek to pit themselves against the wild environments.
The dramatic landscapes of Sagres are dominated by nature's raw power; from the raging seas that carve immense cliffs, the bracing winds that create barren landscapes, through to the intense summer sun, which burns careless tourists.
Sagres is primarily a surfing destination, but there are sheltered pristine beaches for relaxing on, and an unassuming cool vibe about the town.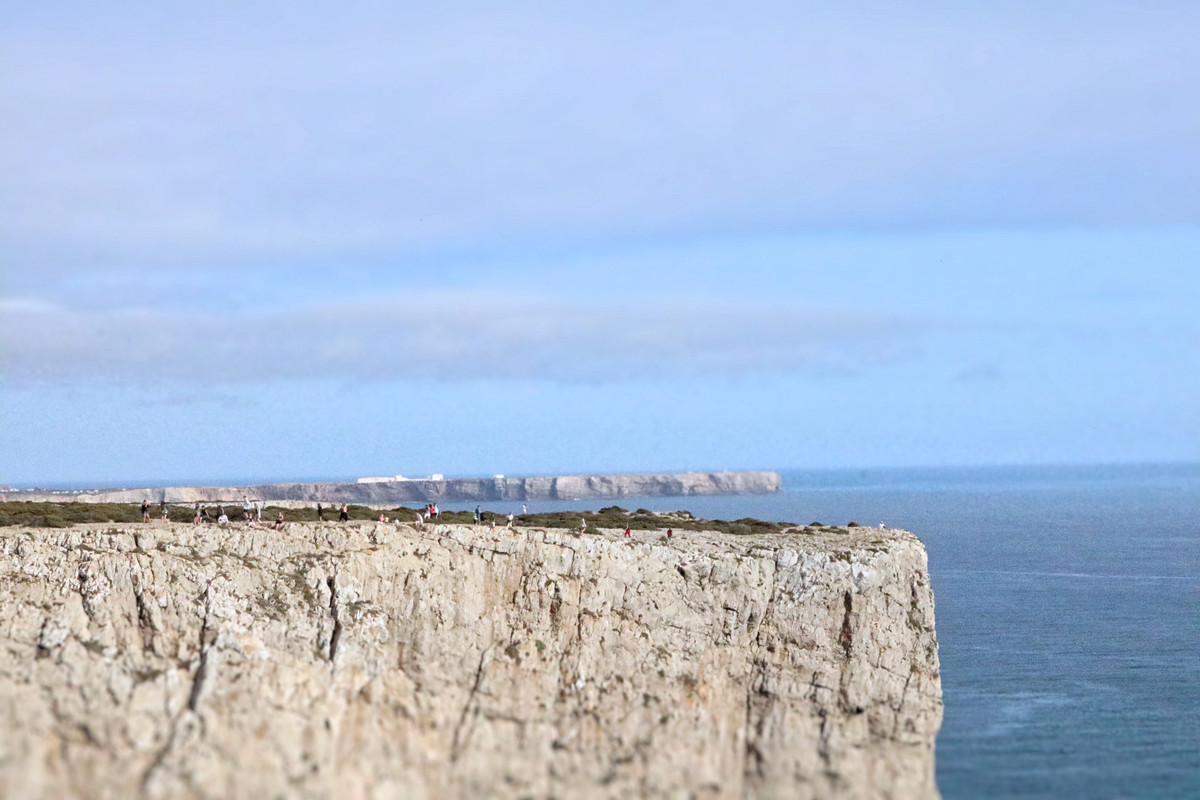 Cape St. Vincent
Day-trippers are drawn to Sagres by the Cabo de Sao Vicente, a remote and bleak headland, aptly fitting for the most south-westerly point of mainland Europe. Don't miss a chance to this extraordinary place also sometimes known as "the end of the world."
Cape St. Vincent is the westernmost point in Europe, and the jagged cliffs rise 60 meters above sea level to hold one of the brightest lighthouses anywhere. Totally worth a day trip!
It takes about a couple of hours to absorb some history of this place. The museum provides not only interesting stories about the seafaring Portuguese explorers but also the development of the lighthouse.
The lighthouse and the fortress are amazing with fantastic views to boot. The best time to visit is late afternoon and watch the sunset. Bring warm jackets, as it will probably be very cold and windy.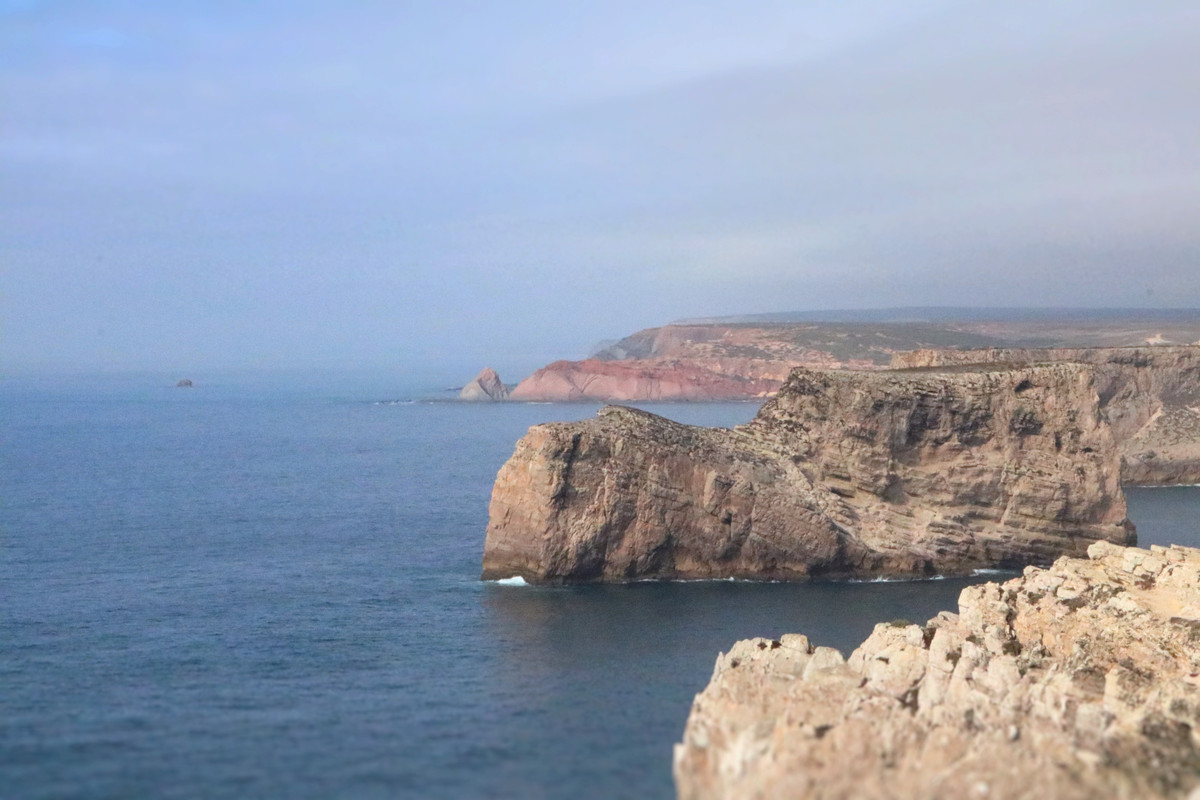 Remarkable Beaches in Algarve
Along this gorgeous road-trip through the Algarve area, we passed an endless array of beaches, some secluded, others not so much! Some of the beach names were interesting, such as Rabid Dog Beach, Little Kisses Beach and Brunette's Beach. There were tiny beaches where you have to occasionally park the car and explore on foot, scrambling over rocks to find.
A sense of adventure is a must when exploring along the way!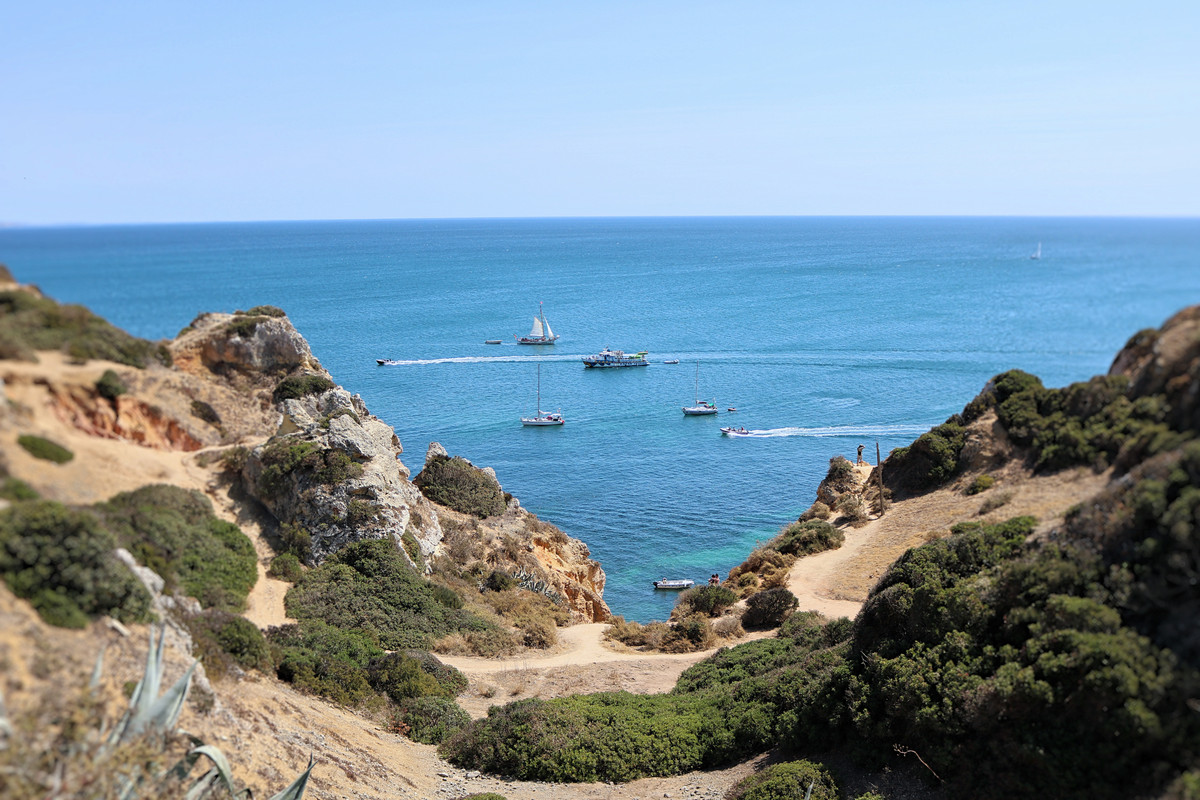 What to Eat in Algarve
The best chicken Piri Piri that I had was certainly in Albufeira just a few minutes walk from our Airbnb. Besides this, I can recommend seafood from the region especially the seafood rice – I absolutely loved the fact that the Portuguese don't shy away from a bit a spiciness.
Over the four days, we stopped at many different places for our meals, and everything was freshly prepared and delicious.
How to Spend Three Days in Lisbon
By the time we reached Lisbon, we ditched the car. Although she was a wonderful and trusty companion, she was just too cumbersome for the narrow streets and crowds of tourists left over from the summer season. It's much more convenient to take public transport in Lisbon or use your legs to get where you're going! We covered all of the major tourist destinations on foot.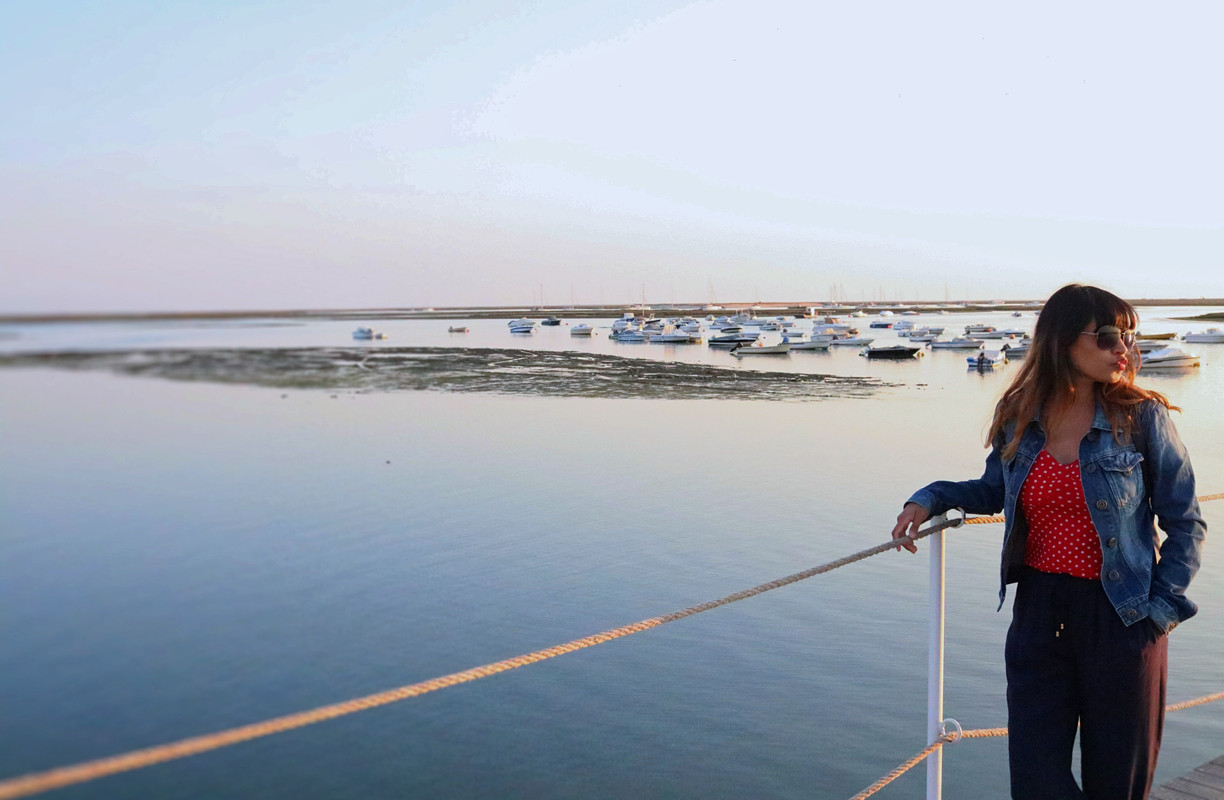 Tram 28 is an iconic way to see the sights, and Lisbon's tram system is how we got around when walking was too much. There is a lot of oh-so-charming but steep cobblestone streets to explore, with hair-pin alleyways and Tram 28 is a great way to people-watch as she lumbers along past majestic palaces and castles along the route.
View this post on Instagram
We visited the Torre de Belem, which is a Romanesque tower overlooking the waters of Tagus. It stands to watch like a beacon in the city and is one of the most popular places to visit. The Alfama District with the oldest in Lisbon, with tiled-fronted chapels and Lisbon Cathedral.
It was a joy to just walk the narrow streets and see the remains of old city walls, hidden squares and alfresco cafes. We also visited St. George's Castle. It was built over 2,000 years ago by the Roman Empire and was one of the highlights of our trip to Lisbon.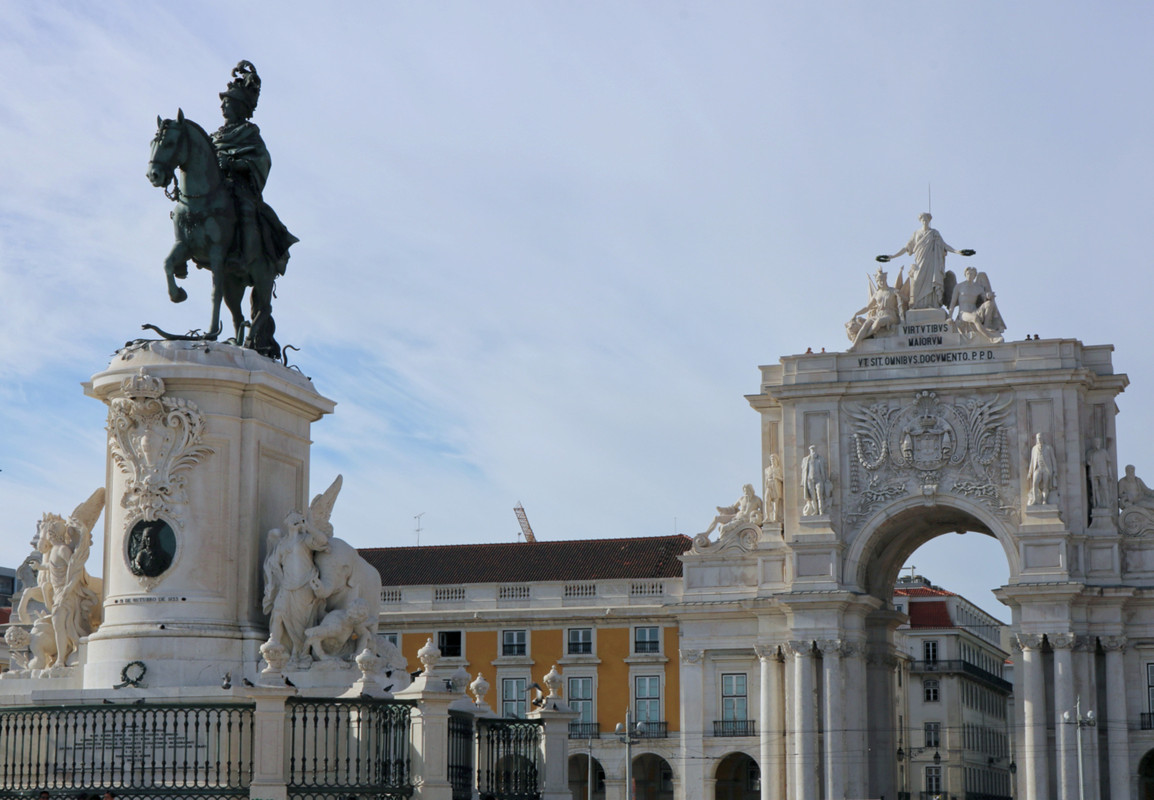 Something that is somewhat out of place among the centuries' old buildings is the Lisbon Oceanarium. Like a futuristic spaceship, it sits along the waters of the Tagus Estuary like a hulking aircraft carrier! It houses lots of exhibits related to marine life, with sharks and puffer fish on display, among others.
I highly recommend a walking tour of Lisbon as there is a lot to see! Keep your adventurer's hat on and don't rush, it is easy to miss some cool spots!
What to Eat in Lisbon



All in all, I would have to say that the food was much better in the coastal Algarve region than in Lisbon. Lisbon is super touristy (even in September!) In busy restaurant streets, you get swindled by restaurant staff, who can't help but to take advantage of unsuspecting, excitable tourists who just want to relax and not worry about their pocketbooks! The food was not good in the city centre.
Once we moved away from the touristy areas the food experience got better. Could that be because the restaurants are trying to feed the masses and are not preoccupied with quality? Who knows?
Regardless, Portugal does have a lot of yummy street food to offer, much more so than in Germany. The street food phenomenon is quickly taking over high tourist areas and is a great way to sample the local fare made with love by the food vendors.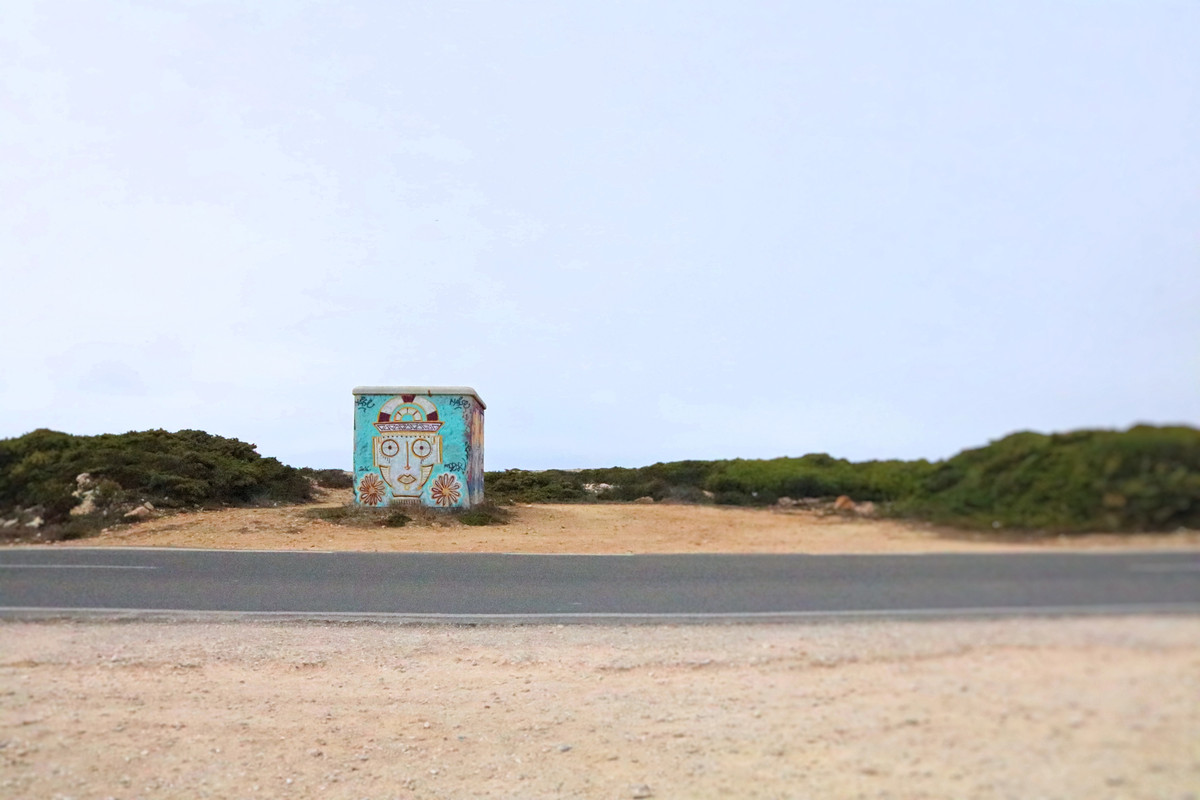 Looking to rent an easy peasy car for your road trip through the Algarve region? Try Sixt and get a 25% discount on your next car rental.
Have you ever taken a Road Trip Through The Algarve region in Portugal? Did you travel to Portugal from Germany or outside the EU? What were your experiences? I'd love to hear from you, leave a comment below!
Want to read about more travel inspiration around Europe: Roadtrip in Amalfi Coast, Italy.