Stay Cool in the German Heatwave (Without Air Conditioning) – Tips from an Indian Sweet Summer Child
Last updated on January 9th, 2023 at 04:22 pm
Stuck in your flat without any air conditioning in Germany? Here are some tips to stay cool during the German heatwave this summer.
The German heatwave is here, kids! As of this week, we are getting official warnings to be wary of the sweltering heat.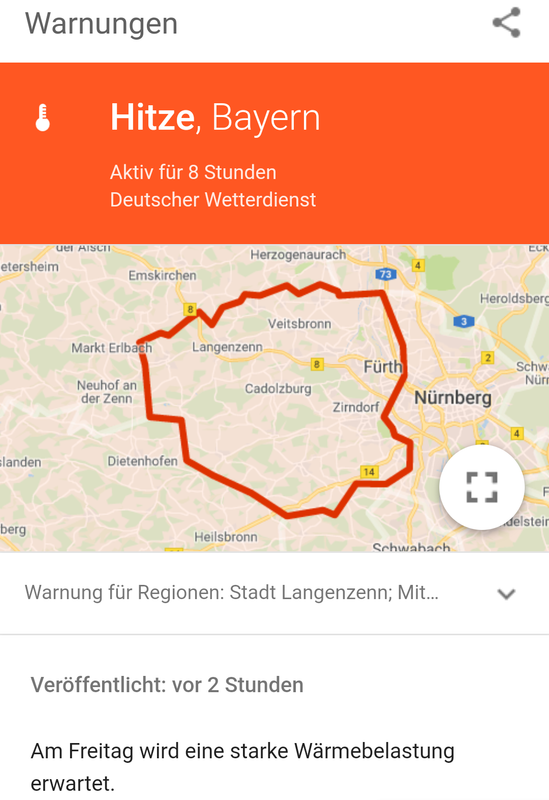 I have Indian roots and spent most of my childhood in New Delhi, a megacity also notorious for its great food, Delhi belly and never-ending humid summer. Generally, Indians deal with the summer by using an air conditioner. They are everywhere – in your car, at home, at work or at local malls.
But that's not the case in Germany and most of Western Europe. When the temperatures started to sour, I felt poorly prepared to deal with 35+ degrees of heat and humidity. So I turned to some of the tips and tricks that Indians use in their day-to-day life to beat the heat.
Maybe you will find some of these tips to keep yourself from overheating during this German heatwave without air conditioning at your home.
---
Disclaimer: This blog post may include affiliate links. These links do not cost you anything but I might earn a small commission if you decide to order something from one of my recommended partners. Thank you for your support to help keep this platform growing!
---
1. Invest in a Good Quality Air Cooler or Fan
Air cons might give instant relief when you're trying to survive a heatwave. The downside to them is that they have a much higher carbon footprint than, let's say, a normal fan or a room cooler.
If you ended up in a German rental apartment without inbuilt climate control, then you might need an alternative to survive the scorch. A regular fan is a great solution. So is a water-based room cooler.
However, if your allergies tend to flare up in German summer, then you can consider getting a fan with an air purification function.
I invested in a super cool (heh!) table fan this summer which also comes with a HEPA 13 air filter. It is really compact, quiet, and lightweight so I can easily move it from room to room. This fan is basically a dupe of one of those fancy Dyson fans – only without a Dyson pricetag. 😏
Besides this, you will end up cooling down in an environmental friendlier way.
---
---
2. Drink Hot Beverages
It seems really counter-intuitive, right? If it's already hot, why would anyone want to drink a hot beverage?
But Indians are taught that in the hottest of the summer, you fight fire with fire.
Growing up in New Delhi, it was very common to have tea multiple times a day. You start your day with tea, consume it before and after lunch, and then drink it one last time before supper.
This Indian tea-consuming practice was confirmed by a research conducted by the Scandinavian Physiological Society, published in the journal Acta Physiologica in 2012. The results of this study showed that when the participants drank hot fluids compared to when they drank cold fluids, they lost more bodily heat – and cooled down overall.
In summary, hot drinks stimulate your body's thermo-sensors, which makes us sweat, and lose body heat faster.
Cool, eh?
So head over to the kitchen put the kettle on and grab your favourite tea. If you are not a tea fan, then your favourite soup will also do the same trick.
3. Eat Spicy Food
If you have decided to cook up some soup, make sure to add a bit of chilli to it. Why?
Because spicy food is also shown to lower the body heat on hot days.
Indian food is synonymous with spicy food. This spiciness has a greater purpose than just firing up your bowels. As it is neatly explained in this article:
Chilli derives its heat from a chemical called capsaicin, which produces a neural response from your body and a burning sensation in any human tissue it comes into contact with.

Once you have a chilli, you'll feel the burn in your mouth, get warm all over and then sweat. The evaporation of sweat will remove the heat from your body.
Just like hot beverages, spicy food stimulates the body's thermo-receptors. It makes you sweat and sweating is the most effective way for our bodies to lose body heat and cool down.
Don't forget that in order for your body to perspire, you should stay hydrated throughout the day – so keep on drinking your tea hot or iced.
So you love spicy food or feel brave to try some?
Asia Food Land has a special selection of spicy sauces, chillies, noodles and curry pastes. All products are sorted neatly according to the hotness scale and explain scale levels.
Click here to order and spice up your food here.
4. Wear Flowy Lightweight Fabrics
Again a seemingly counter-intuitive tip. But ask yourself- what has a better cooling effect when you're outside – standing under a shadow or in direct sunlight?
You may be familiar with all the beautiful clothing that Indian women wear. It's true that much of the Indian wear for women is rather modest by western standards, but there is also a practical reason for this.
Wearing light flowy layered clothing has two functions – sun protection and air circulation.

The trick is to wear summer-friendly breathable fabrics, like cotton or linen. Keep your clothing loose so the air can circulate around your body. That said, ditch the denim. Trade them for jumpsuits or skirts. Layer your usual summer blouses with a lightweight Kimono.
In the harsh summer of 45 degrees Celsius, the last thing you want is to be exposed to direct sunlight for long periods of time. Even a short walk in that much heat will burn your skin within minutes.
This reminds me of another trick from my home country.
---
---
5. Shelter Your Head
Protect your head from direct sunlight – at all costs.
In India, it's quite common to take an umbrella with you whenever you head outdoors in the summer.
Maybe you don't want to carry an umbrella wherever you go. But you can always wear a straw hat or put on a light cap and give your scalp much-needed protection from overheating when you have to be outdoors.
Just make sure that you have a light breathable fabric or straw hat so you don't end up with a sweaty scalp- which is pretty ewww on a hot day.
6. Avoid Cold Shower
I know how unappealing that sounds. But science says otherwise. A cold shower won't keep you cool in hot weather.
Surprisingly, it does the exact opposite.
You see, our body is constantly working hard to regulate its temperature. This means, that when we expose it to extreme heat or cold, it immediately tries to regulate our core temperature.
Taking a cold shower may cool you down for a short period of time because of the way the skin reacts to the immediate temperature change. However, cold water on your skin immediately reduces blood flow.
This reaction essentially tricks your outer layer of skin into thinking your core temperature is cooler. In actuality, our bodies just keep more heat inside in an effort to balance core temperature – unintentionally increasing our bodies' overall temperatures.
This is why you feel hot again right after taking a cold shower. You will be doing yourself a favour by showering at a water temperature of about 33 degrees Celsius.
---
---
7. Wear Sunscreen Outdoors (and Indoors)!
A good sunscreen is the ultimate holy grail in Indian or Asian skincare. I know most of us already wear sunscreen when we're out and about. It's the basics of sun protection.
BUT, it is also essential to wear sunscreen when you're indoors. Don't reserve your sunscreen only for sunny days. Even though you are not exposed to direct sunlight, you are still exposed to UVA rays (which are not absorbed by normal glass windows). As explained in this article by Science Becomes Her,
…. if you are indoors you are still exposed to harmful UVA rays if there are windows nearby. This is particularly evident from studies that have looked at facial aging asymmetry in individuals whose jobs or activities expose them to sunlight through a nearby window (e.g. having their office desk next to a window) [3][4][5].
So if you sit next to a window in your office or home office in Germany, then make it a habit to put on sunscreen every day.
PS: Are you a big fan of Korean and Japanese skincare like I am? Read my round-up of where you can get Asian skincare products in Germany.
---
---
How are you coping with this German heatwave? Do you have any tips to deal with summer without air conditioning in Germany? Let us know in comments below.
Read more about expat life in Germany here.