11 Things to do in Lake Constance – Holiday in Bodensee
Last updated on July 18th, 2020 at 05:58 pm
Looking for Things to do in Lake Constance? Read this post to learn how you can spend a holiday in Bodensee – including Zeppelin flight experience, local winery visits, and panoramic train trips.
One of the best things about living in Germany is that it's just full of vacation-worthy areas. There's something for everyone – long Baltic coastline in the North, the Alps in the south and gorgeous lakes nearly everywhere.
Every year we holiday at least once in one of Germany's popular tourist destinations. As a part of this tradition, we had a week-long vacation in Lake Constance (Bodensee in German).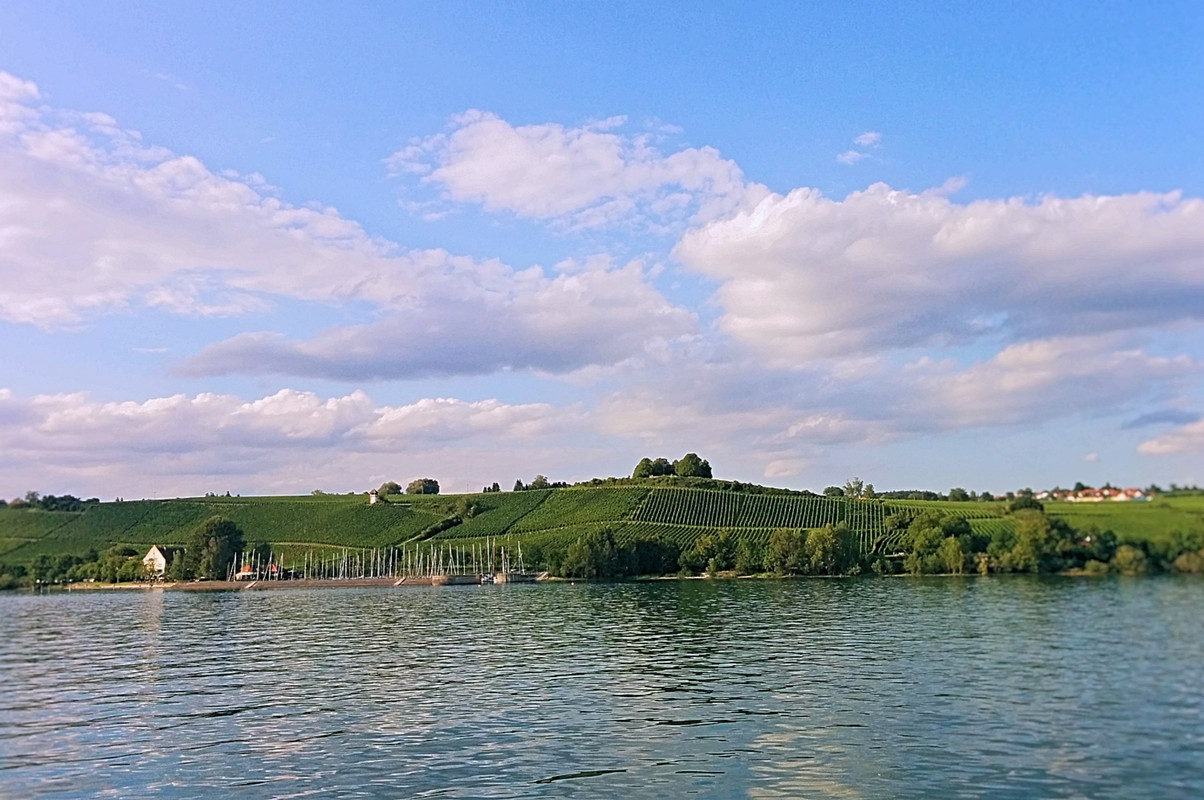 Lake Constance is one of the largest lake in Europe. Its shorelines touch three countries – Germany, Switzerland and Austria. The area around the lake offers varied scenery with forests, vineyards and mountain views, as well as a wealth of historic and cultural gems, water sports and relaxing leisure activities.
Here are some insider tips to help you explore the attractions during your holiday in Bodensee.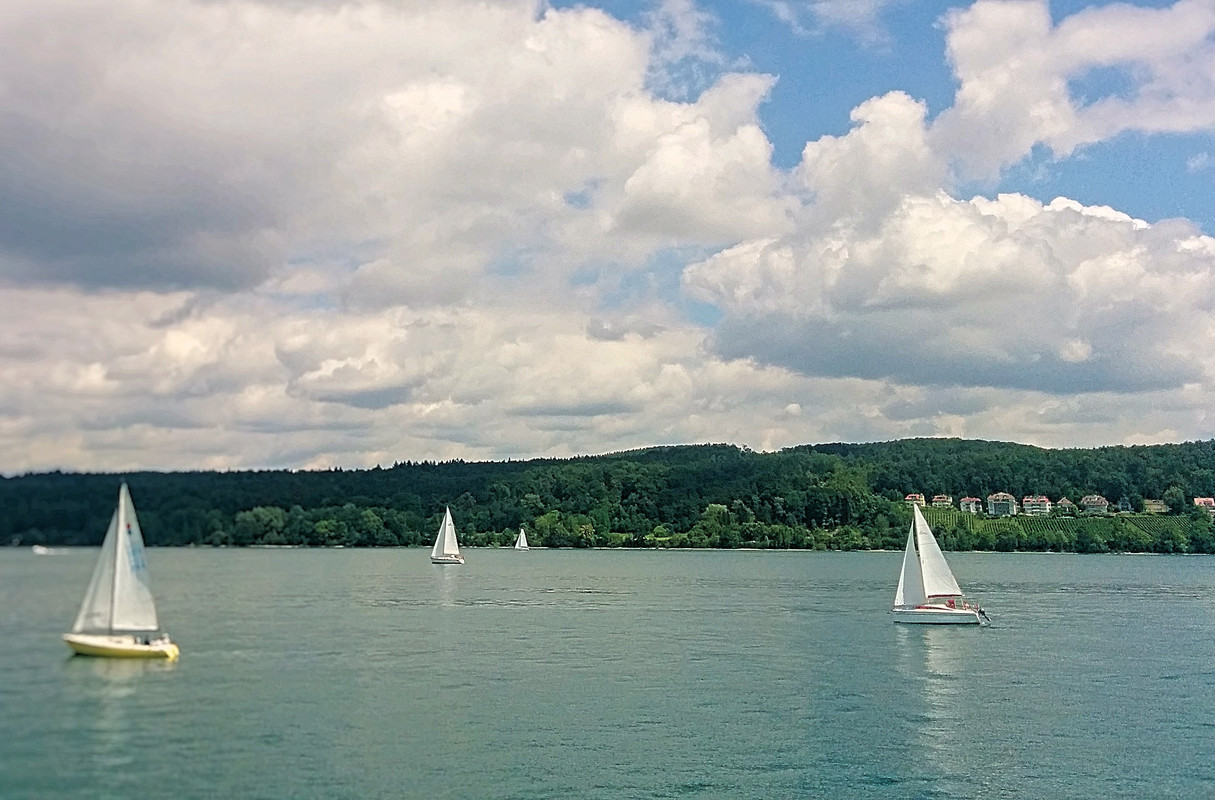 ---
Disclaimer: This blog post may include affiliate links. These links do not cost you anything but I might earn a small commission if you decide to order something from one of my recommended partners. Thank you for your support to help keep this platform growing!
---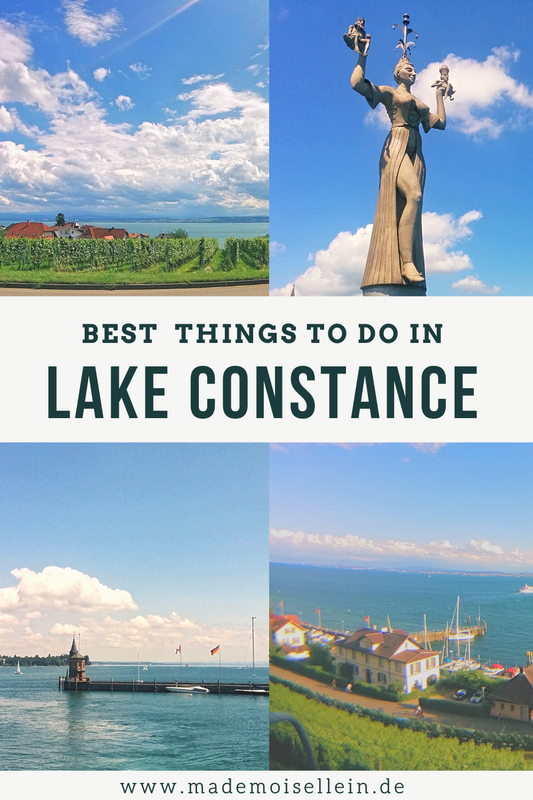 What is the best time to visit
Lake Constance
The best time to visit Lake Constance is Spring till Fall. However, you may find that Spring and Fall in German can be unpredictable with cold weather and non-stop rain for days. Which is why I highly recommend proper summer months which is between May-August.
We were there in July and the weather was a mixed bag. We had several days of gorgeous sunshine and warmth, but it also rained on a couple of days.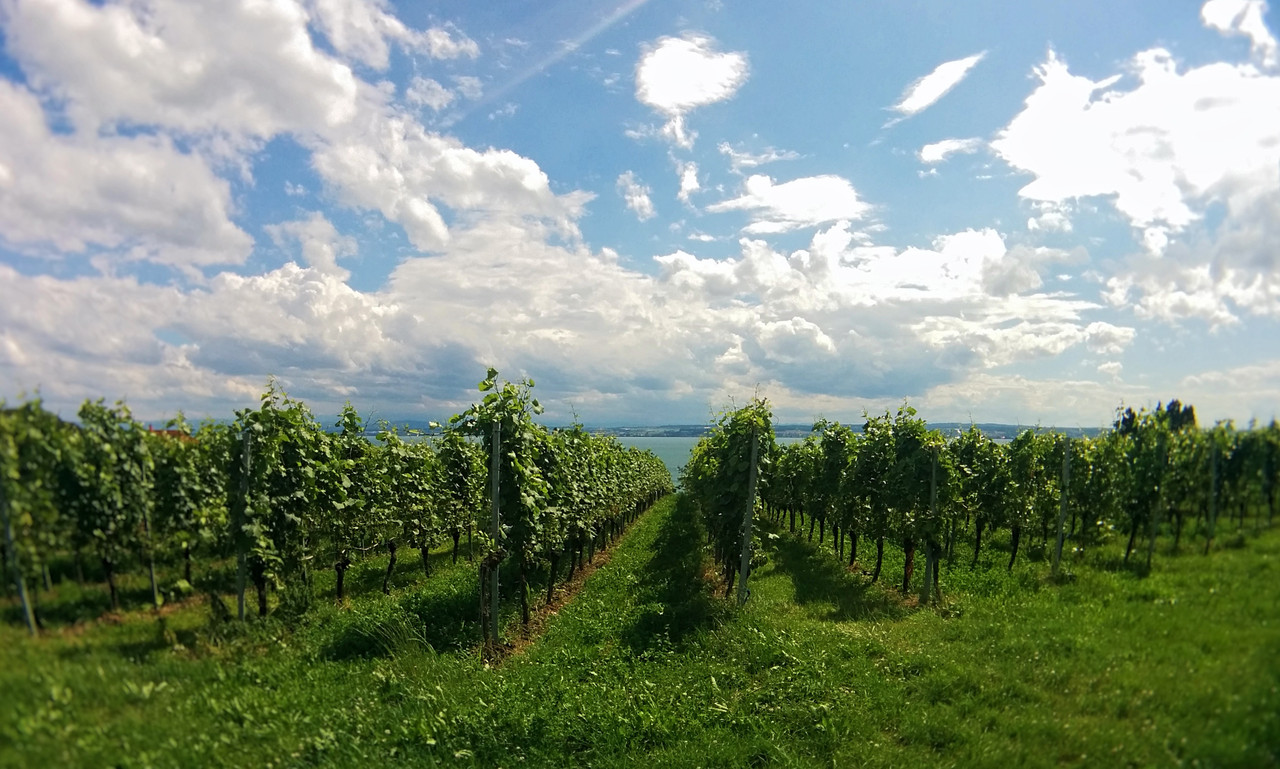 Where to stay in
Lake Constance
Since Bodensee is shared by three countries, you can also turn it into a holiday 'abroad' by staying in the Austrian or Swiss side. Our holiday in Bodensee was a part of a longer vacation that also included road trips to Stuttgart and Strasbourg. So we decided to stay on the German side to avoid unnecessary detours and driving time.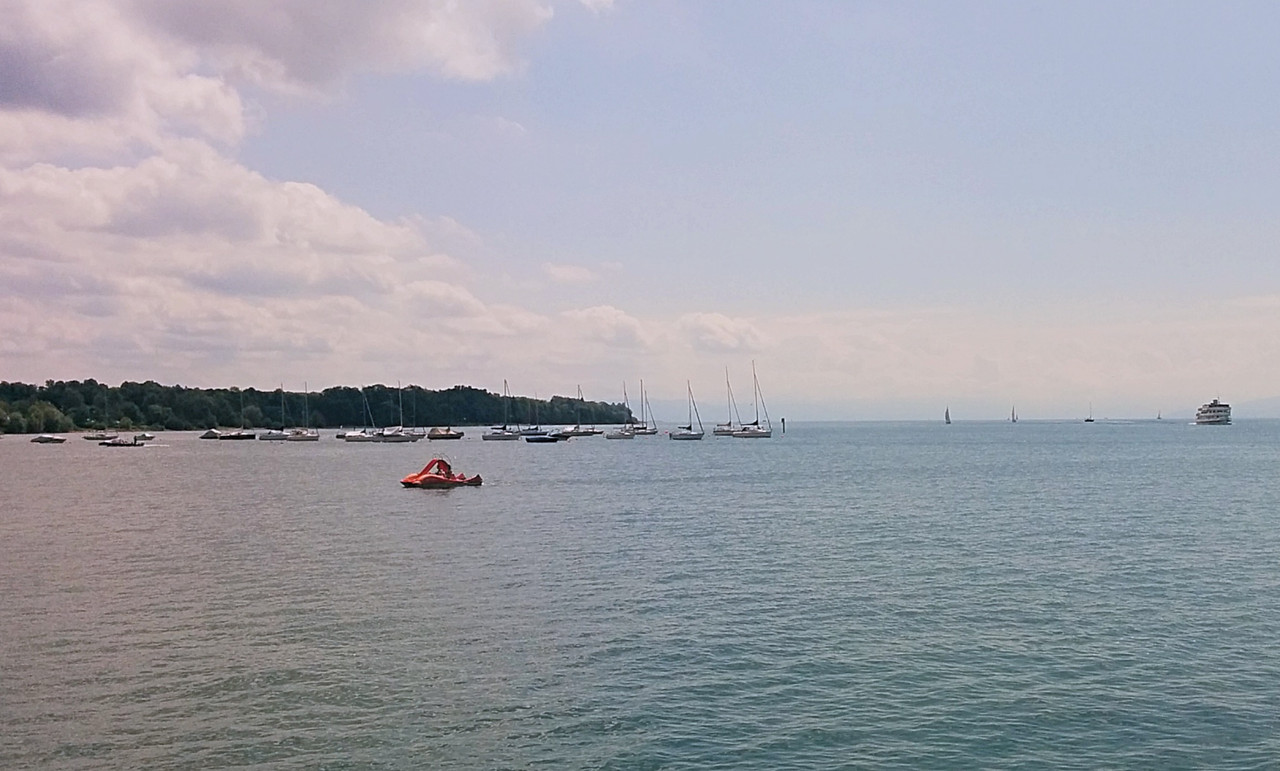 I can highly recommend Hagnau am Bodensee as a base to explore the Lake Constance region.
It is very close to the other beautiful cities like Meersburg, Salem, Friedrichshafen and Immenstaad. There's also a ferry terminal (Hafenbahnhof) right in Hagnau am Bodensee where you can tour cities like Constance, Meersburg etc.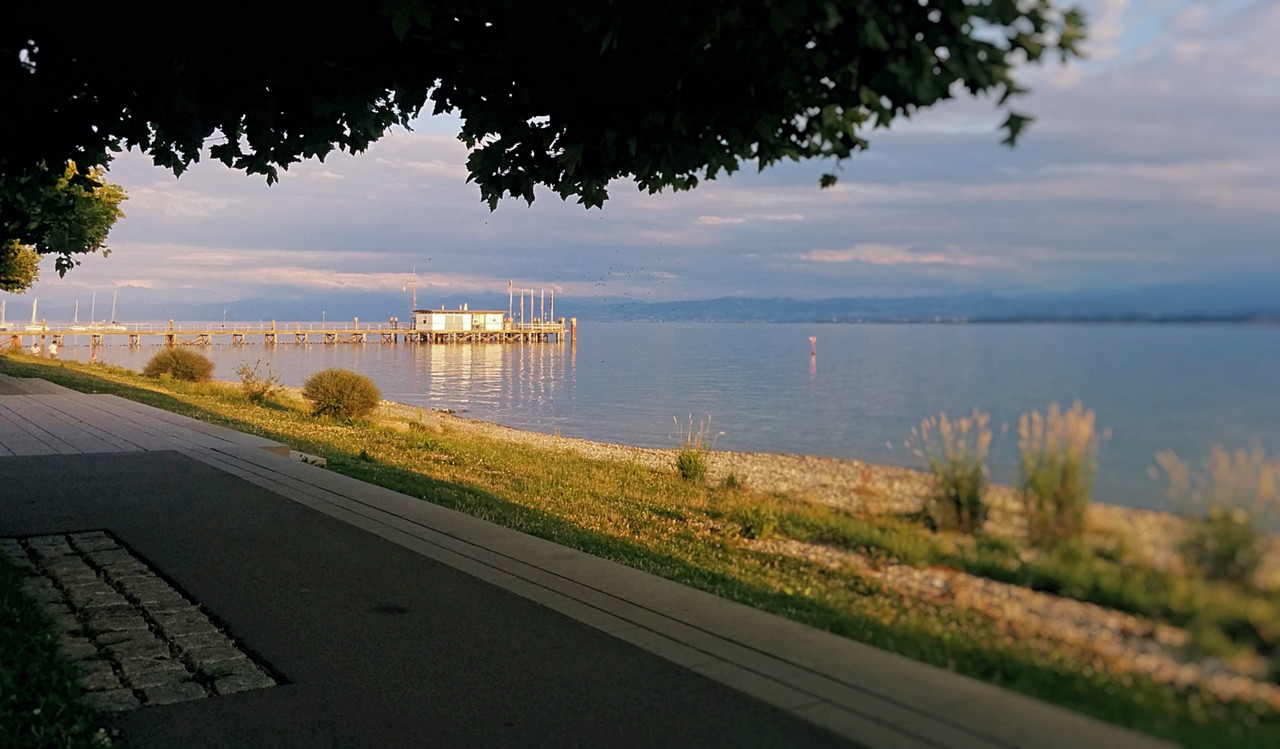 Hagnau am Bodensee has nearly everything – holiday homes, hotels, cute lakeside cafes and restaurants plus a gorgeous promenade. It is one of the most idyllic fishing and winegrowing village that I've ever seen.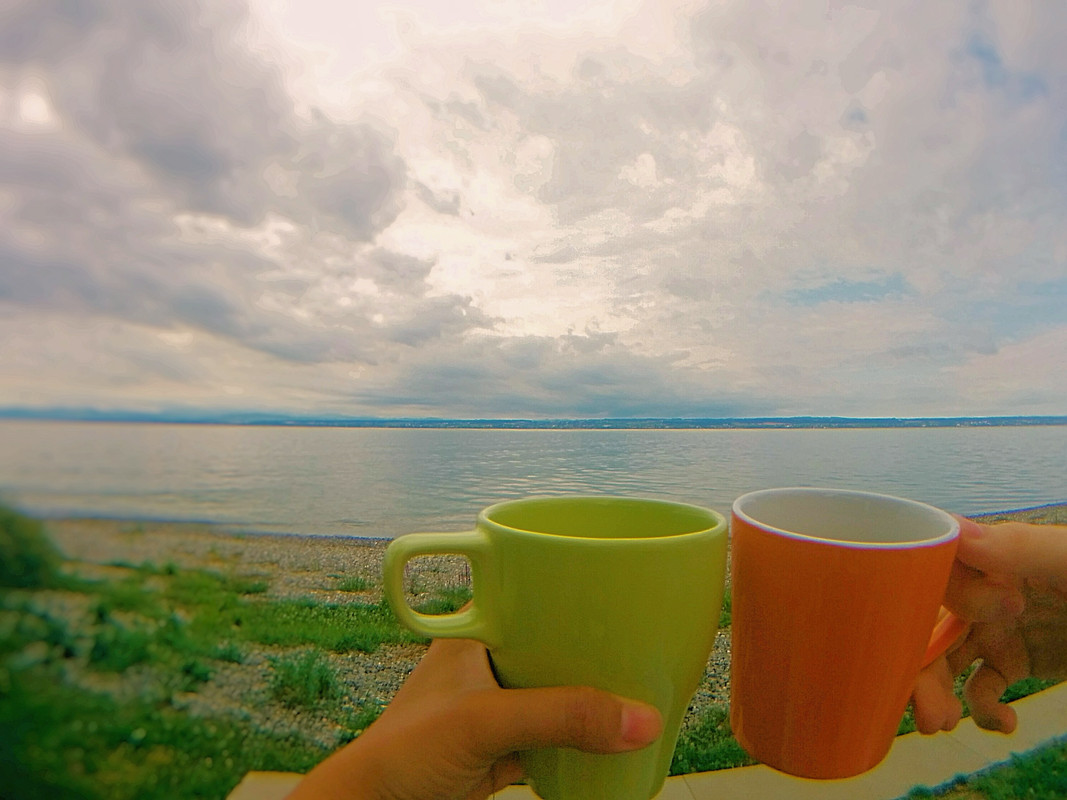 We stayed at an Airbnb just a few yards away from the lake promenade. We would just stroll there every morning in our bathing suits and a cup of coffee and enjoy the morning views from the lakeside.
---
Click here to find a gorgeous lakeside Airbnb stay here
---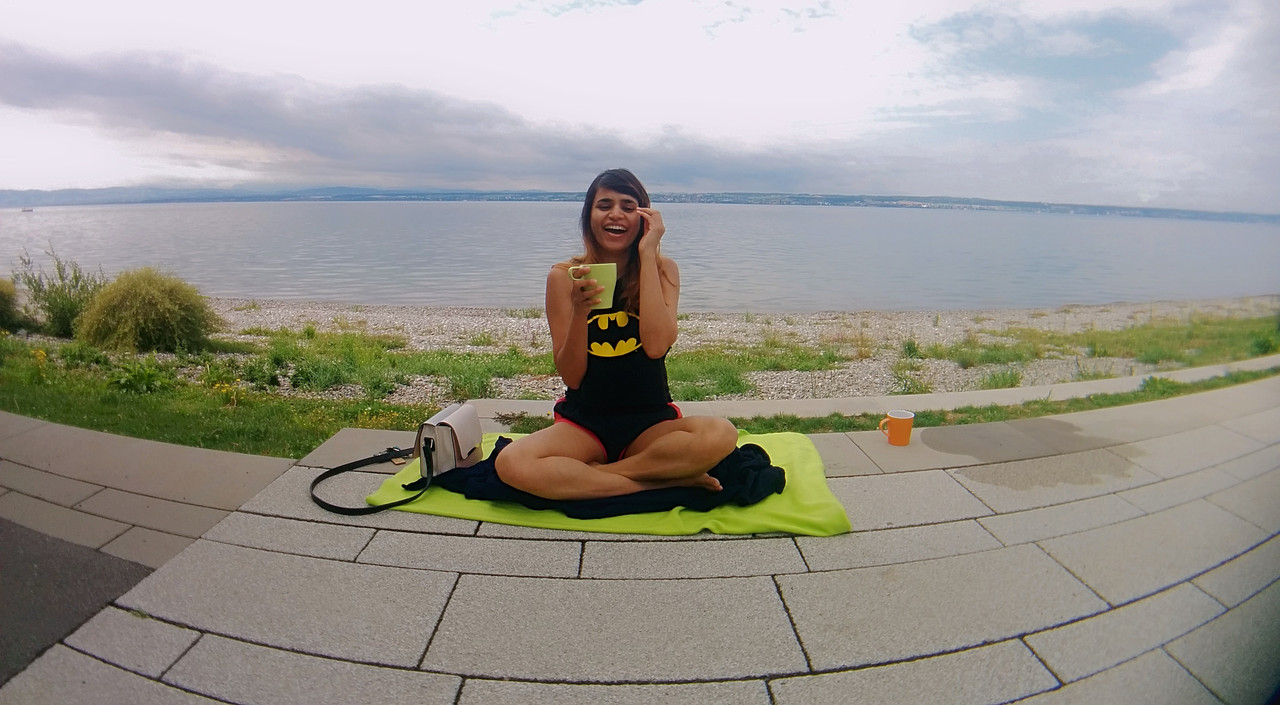 It was also a very quiet area and we only ever saw morning joggers, dog walkers or elderly couples – besides families of ducks and swans! We started every morning feeding cute little ducks who were obviously not afraid of humans.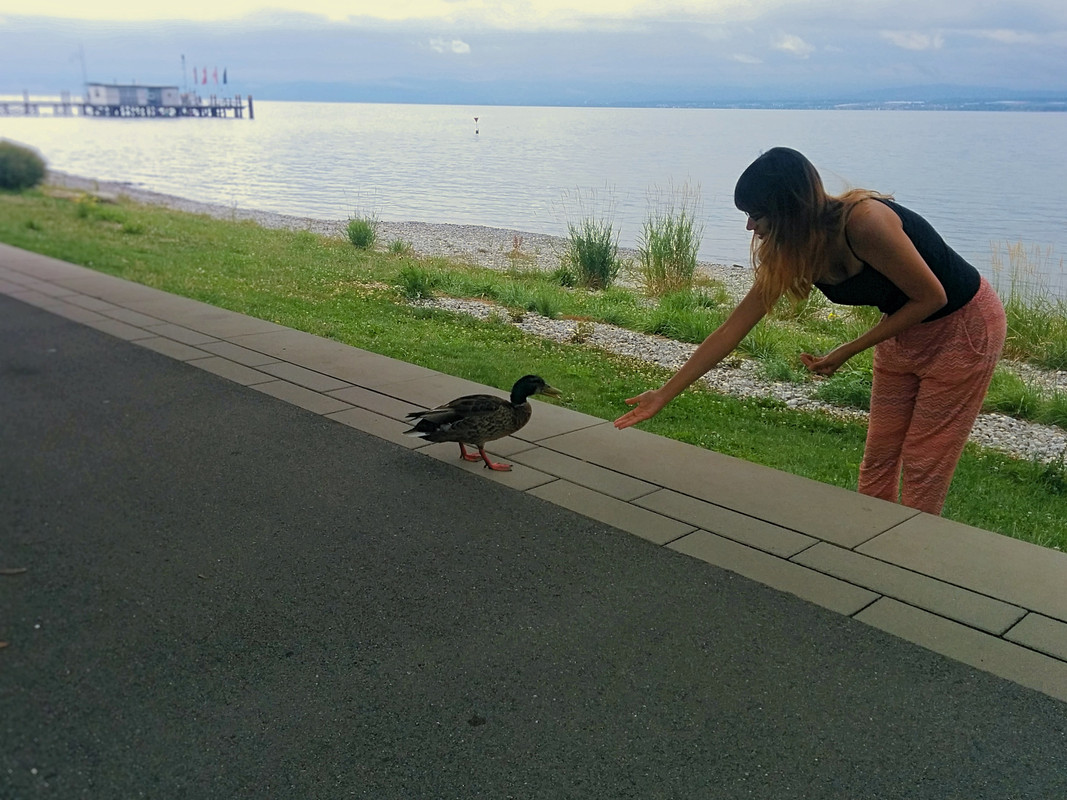 Things to do in

Lake Constance
Lake Constance is scattered with historical, cultural and scenic gems. This area is characterised by volcanic rock, unspoilt landscapes, prehistoric settlements and medieval churches, palaces and castles. For water sports enthusiasts as well as nature and culture lovers, there are numerous leisure activities on offer. 
Let's take a closer look at some of the things to do in Lake Constance during your holiday.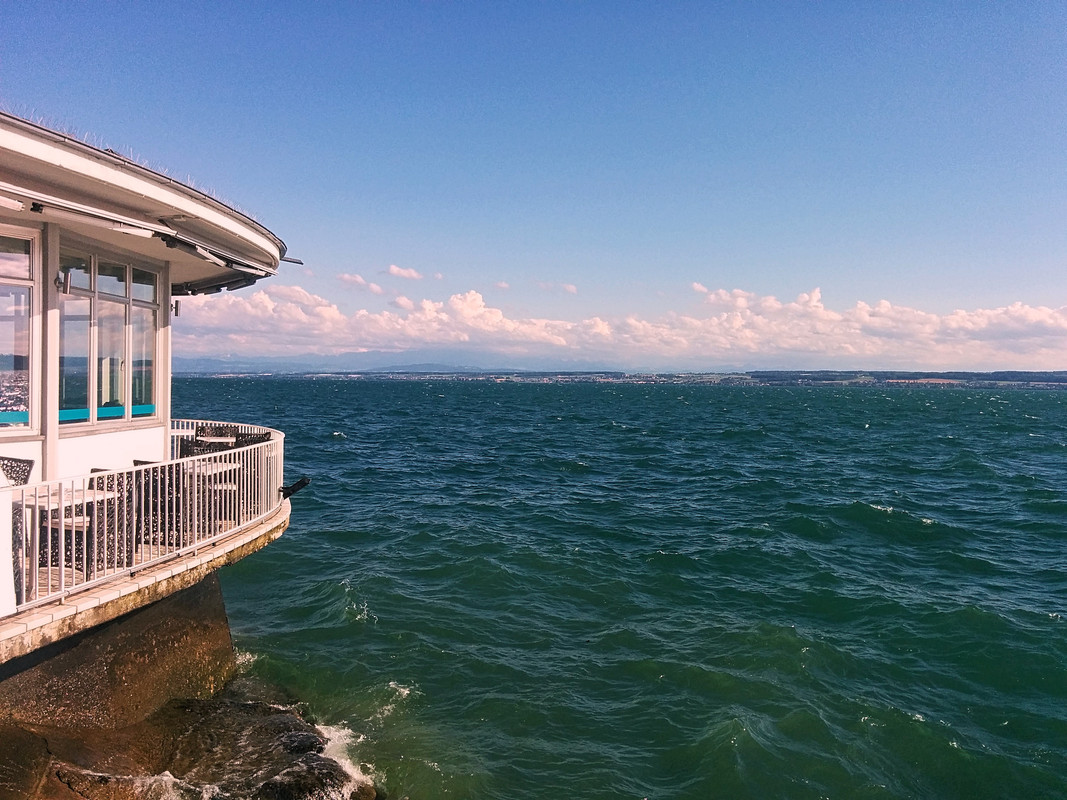 Bike around the lake 
Lake Constance is great for cycling holidays. You can navigate the lake along bike paths, passing through Switzerland, Austria and Germany. The flat terrain makes it easy to bike around for long duration (even for families and all fitness levels). You go around the gorgeous paths enjoying the varied landscapes of mountains, hills, vineyards and apple orchards.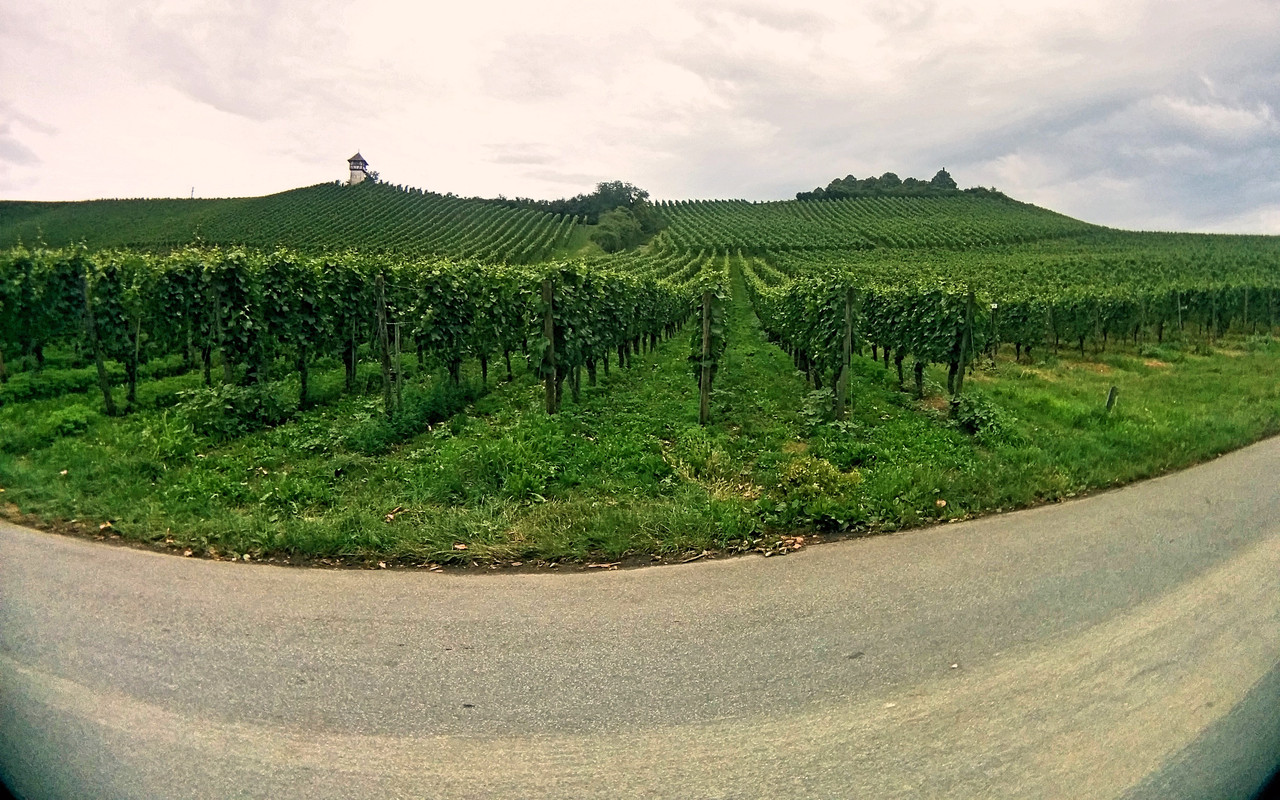 Savour the views on a train trip
Want to know the best way to see the lake in its entirety? With the train! Bodenseegürtelbahn (German for 'Lake Constance Circumference-Belt Train') isn't just a tourist attraction, but a network of daily scheduled train routes.
You can travel around Lake Constance in a single journey, or break your trip into sections to explore the towns and visit attractions on the way.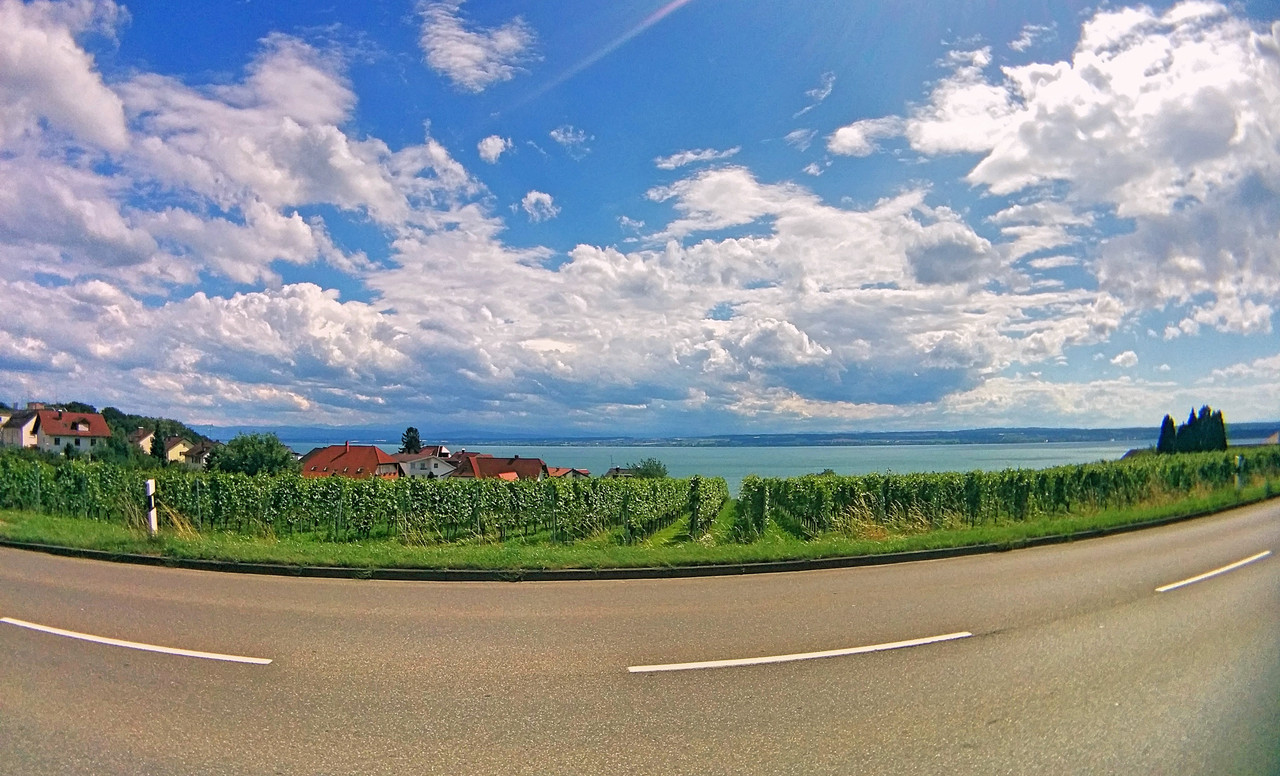 On a clear day, you can even look from the German shore across the lake and see the snow-capped mountains of the Swiss Alps. During the ride, you experience various views through tunnels, vineyards and orchards, and enjoy beautiful views of the lake.
Trains in Germany, Austria and Switzerland tend to be clean and punctual. Take your passport along, because customs officers will request it at each border entry.
Cost: An adult ticket from Konstanz (Germany) along the Swiss shore to Bregenz (Austria) costs circa 21 Euro.
Find a train ticket with a Saver fare for as little as EUR 21,10.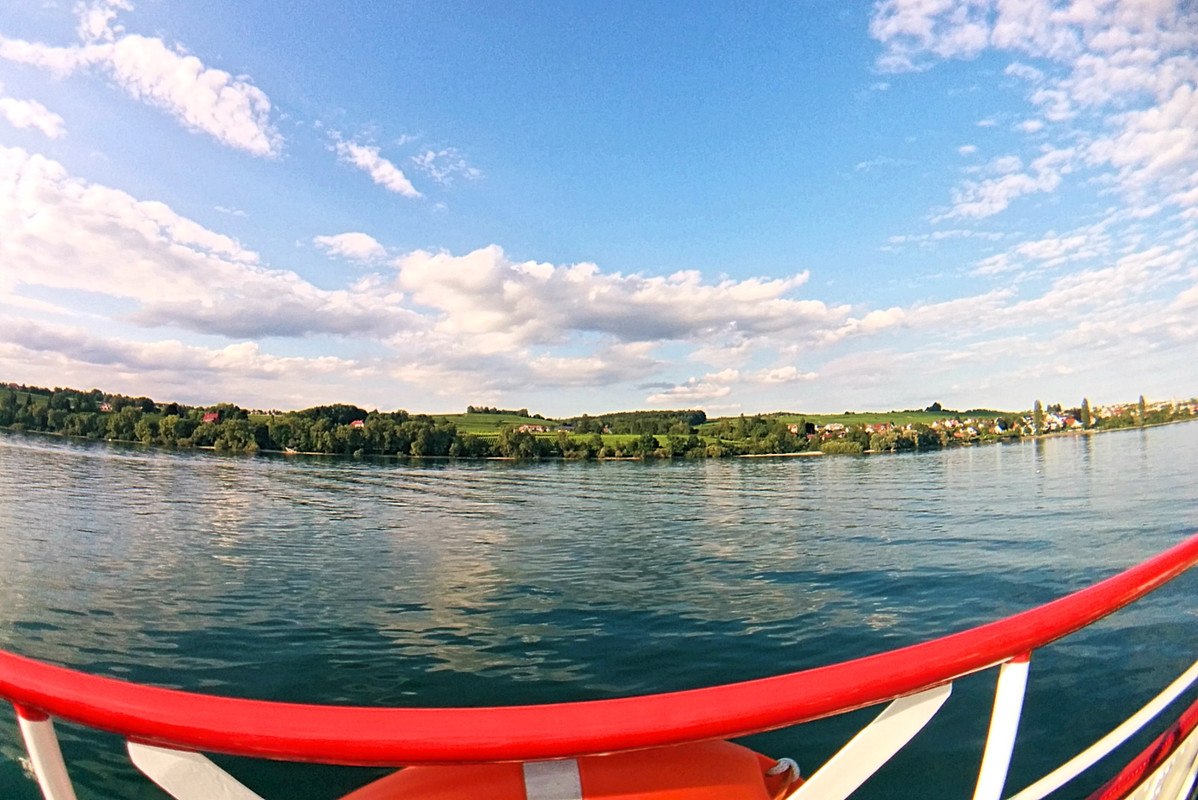 Enjoy a boat tour in the lake
In the summer, sparkling white ships carry passengers from one port city to another. Some routes go from town to town along a part of the shore, others across the lake. You can travel to your next destination or go on a cruise for half a day or a full day.
An adult single ticket from Lindau to Meersburg costs around 17 Euro. You can save money with return tickets, and also with train/ship combination tickets.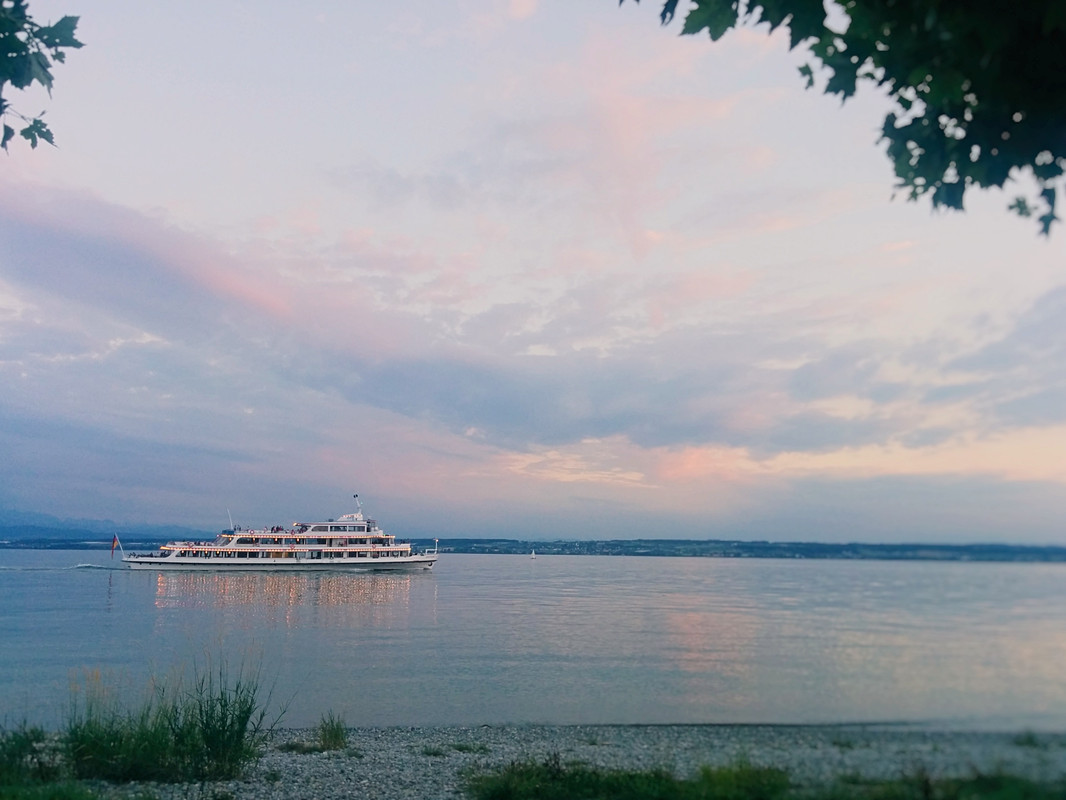 We took a ferry from Hagnau to Constance for a day trip. Since it was a nice sunny day we sat out on the deck area. It was lovely to feel the cool breeze in the hair and hear the splashing as the ships sail through the water throughout the journey.
The top deck is also the best place to get the best views! If it is windy, I recommend staying in the stern, and in rainy weather, inside the lounge.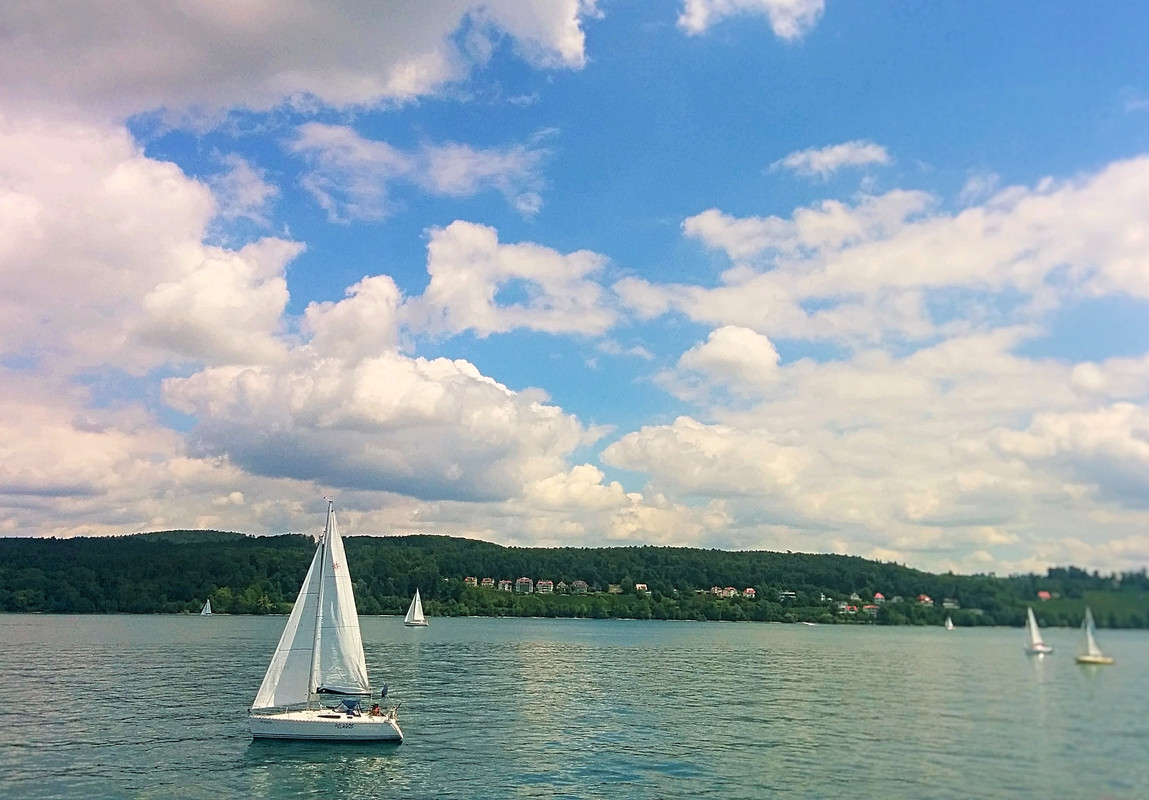 If you want some privacy and freedom, then most towns along Lake Constance have a boat hire where you can rent a ruderboot (rowing boat). You can row either far out to the centre of the lake, far from prying eyes, or along the shore to the tranquil shade of ancient willow trees trailing their slender twigs in the dark waters. The combination of physical, biceps-strengthening activity and relaxation in serene nature is simply magical.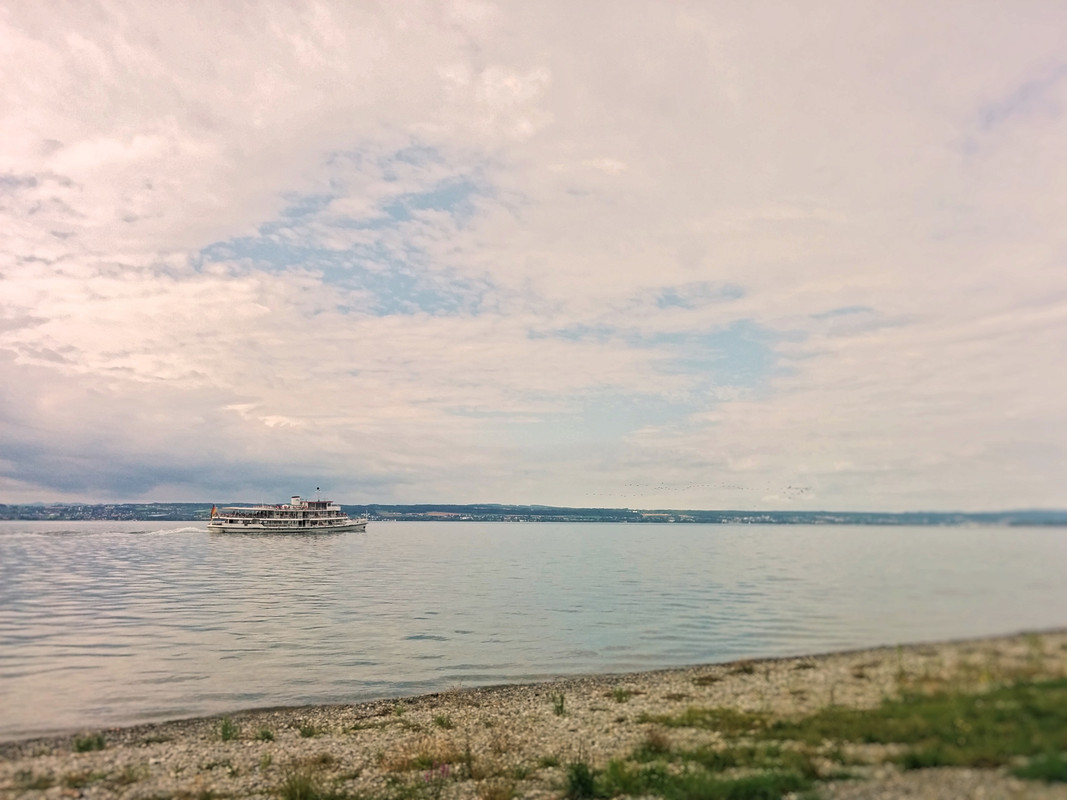 Feed popcorn to the cutest monkeys at Affenberg
The Affenberg Salem is a nature park west of Salem in the Lake Constance district and Germany's largest monkey conservative park. The main attraction of this larger than the 20-hectare forest is 200 Berber monkeys. 
No cages, just free-range monkeys living in their own habitat. There is also a beautiful nature reserve park with different wildlife and worth going to see- including the biggest free-flying colony of white storks in southern Germany.
But the best things about Affenberg? You can feed the monkeys with specially prepared popcorn.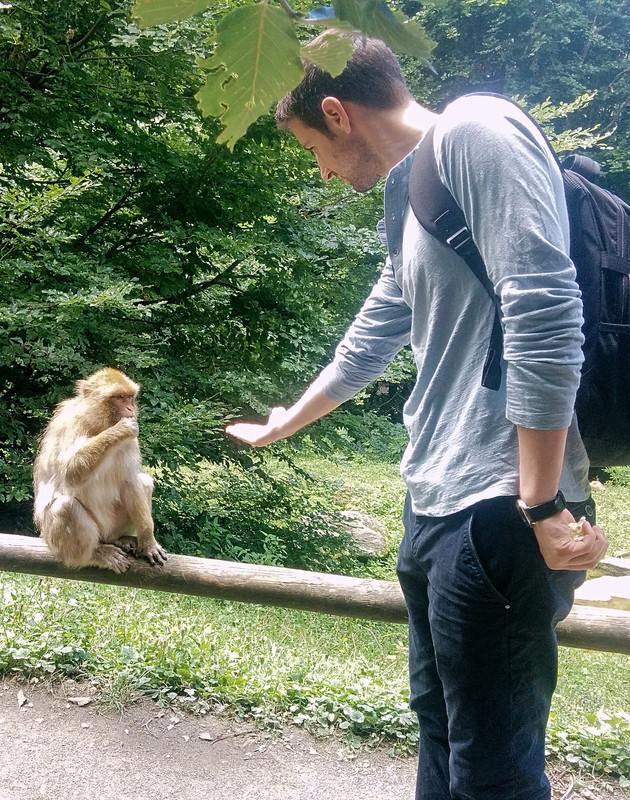 You walk around a large forested park and feed popcorn to the monkeys. Generally, they know what to expect and will just walk up to you and take popcorn from your hands.
The park is fun for both adults and children, plus it is not an expensive day out. Before going, check the information on their website for dates and times because this is only open in the middle of Spring through the early fall. There may also be special rules during Corona restrictions.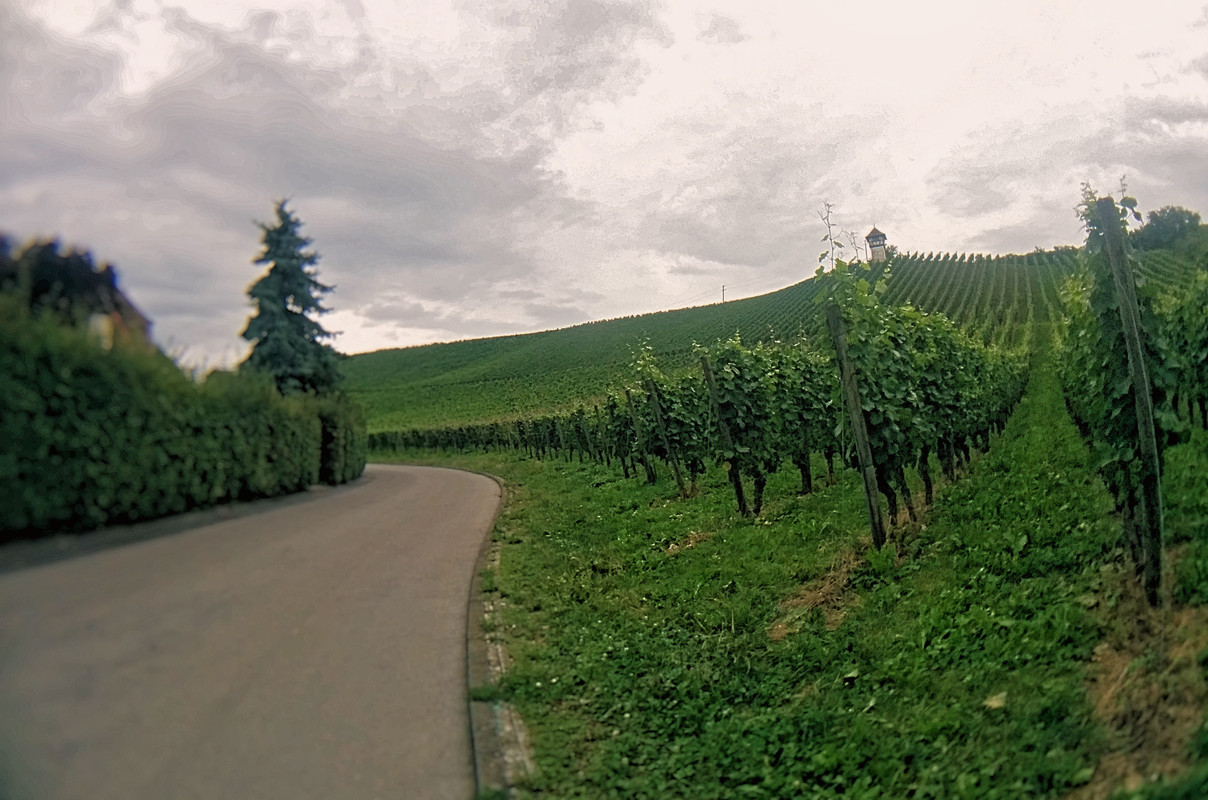 Relax at the lakeside spa for the entire day
Meersburg theme is nestled in the vineyards, in one of the most beautiful natural regions in Germany, but only a few minutes walk from Meersburg old town. 
This spa is one of the best that I've ever been to. It's located just on the lakeside and has some of the best views from its sauna and swimming pools. 
View this post on Instagram
My favourite part of Meersburg Therme was its outdoor sauna park right on the beach. The sauna huts have windows overlooking the lake and mountains. Once you step out of the super hot hut, you can straight away jump into the ice-cold lake.
It was really one of the most relaxing wellness experiences of my life.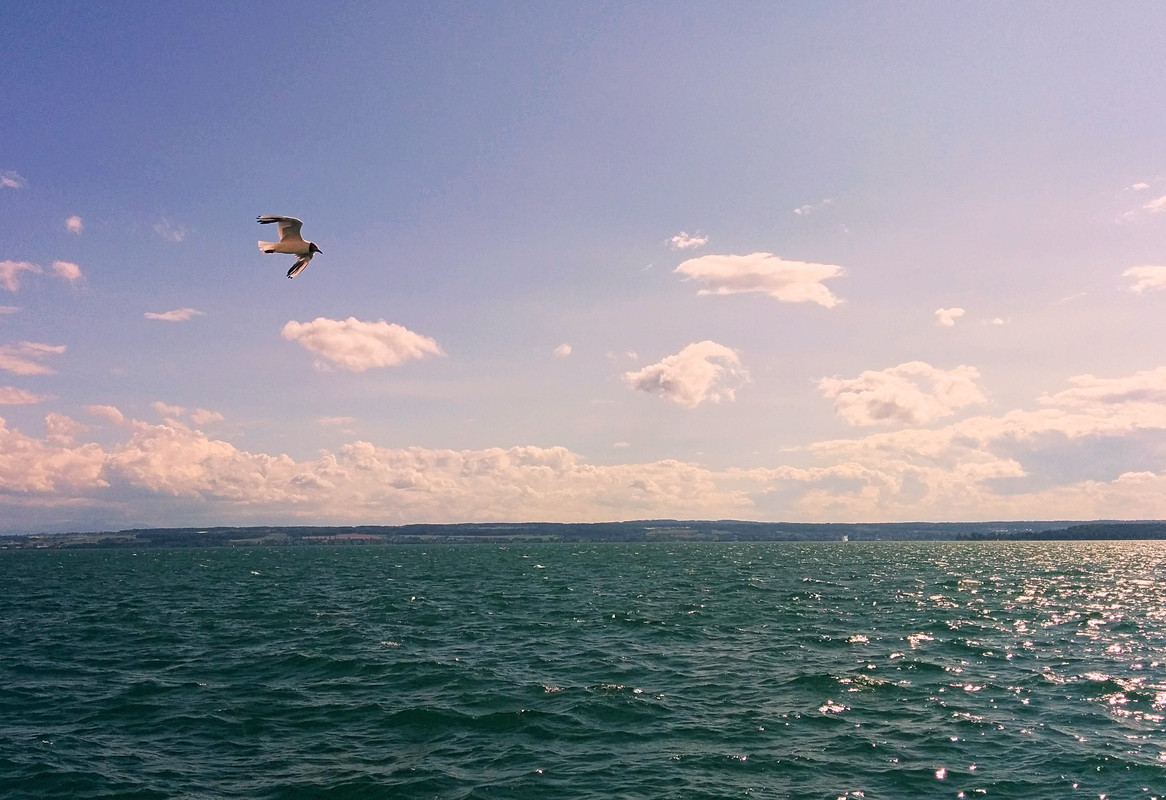 Spend a day at the Strandbad
If the spa is not your thing, then you can just enjoy a swim in the lake! Most cities along the lakeside have a public swimming area (a Strandbad – 'beach bath') with toilets, showers and changing rooms. Many also have a children's playground, a refreshment kiosk or restaurant, diving towers, rafts, and lifeguards on duty.
The beaches on the lakeside are basically narrow stretches of pebbles or grey sand along the water's edge. We stayed right next to the lakeside so we would just go start each day with a dip in the water.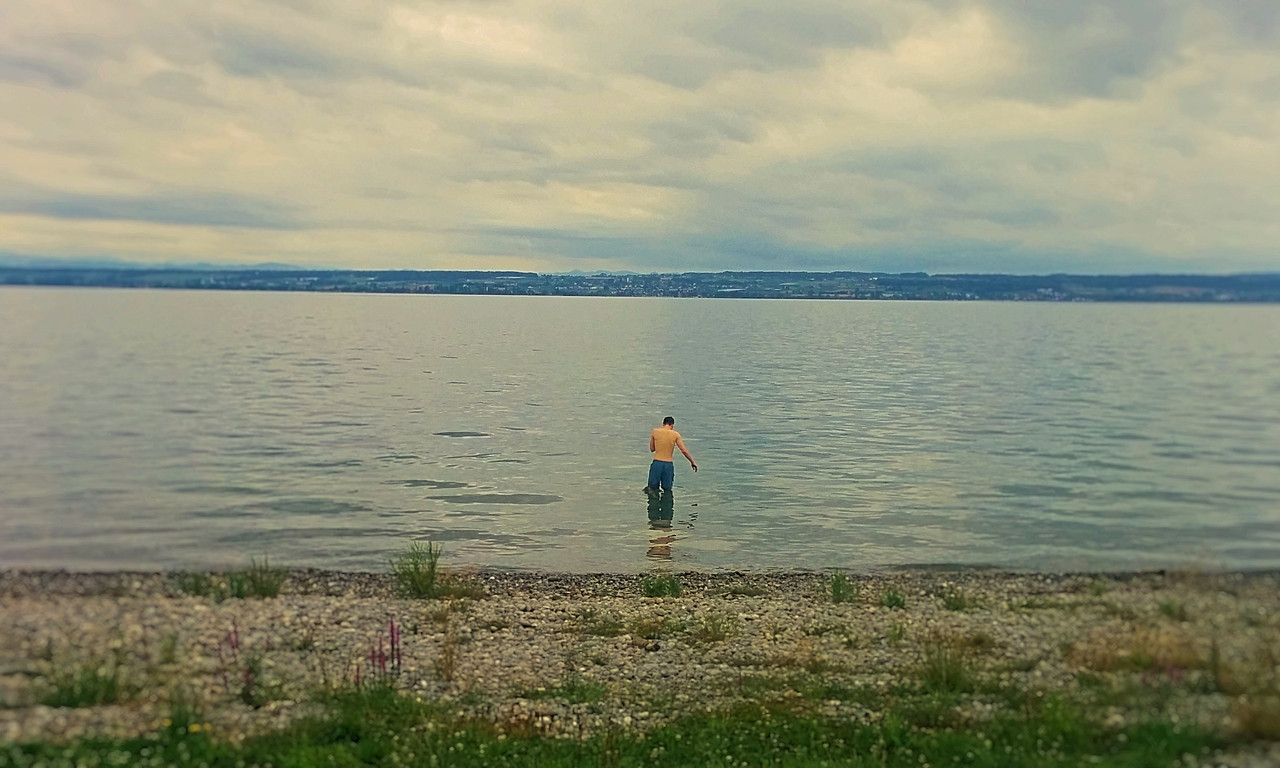 Sample local cuisine and wine
Bodensee is known for Swabian cuisine. Spätzle is a traditional Swabian pasta dish (popular in Southern Germany, Austria and Northern Switzerland). Spätzle is often served as a side dish accompanying some kind of meat. It's also served as main dish as Käspätzle (a version with melted cheese) accompanied by a crunchy green salad.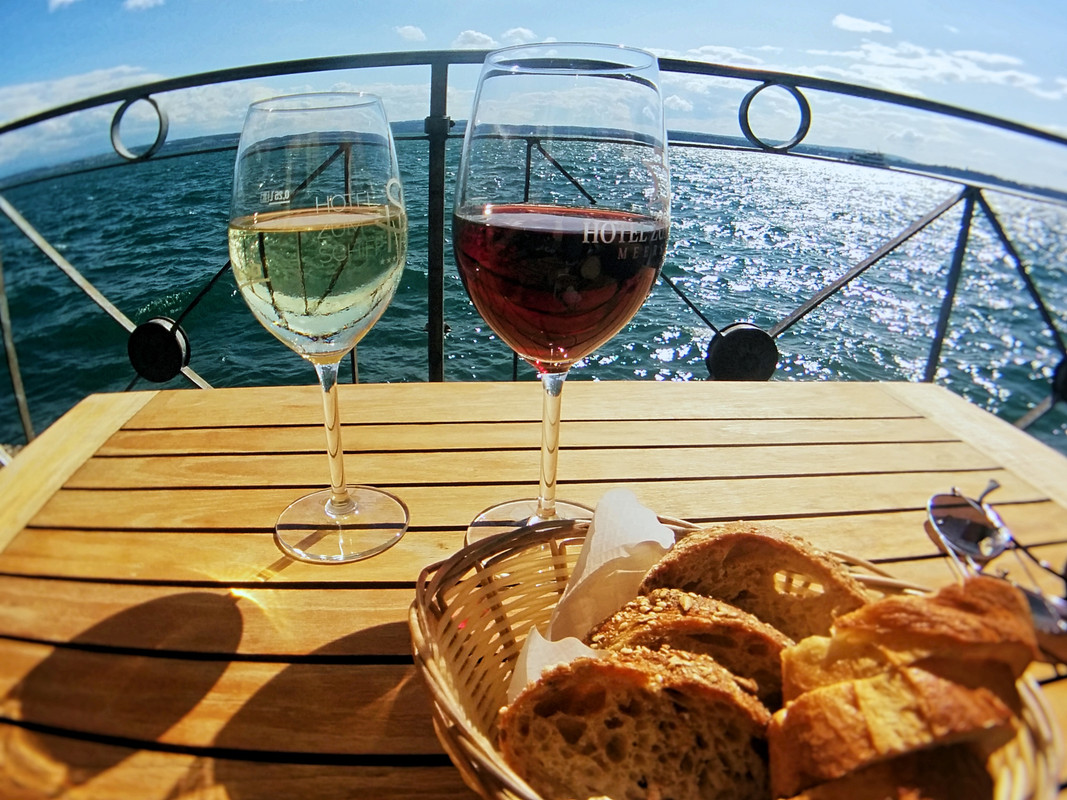 Another popular regional dish is spätzlesuppe – a clear broth soup with spätzle, and sprinkled with fresh parsley and chives.
But the regional cuisine is more than just German cheese pasta.
You definitely don't want to miss out on freshly caught fish and 'seafood' directly from Lake Constance. I loved some of our lunches sitting by the lakeside with a glass of local wine.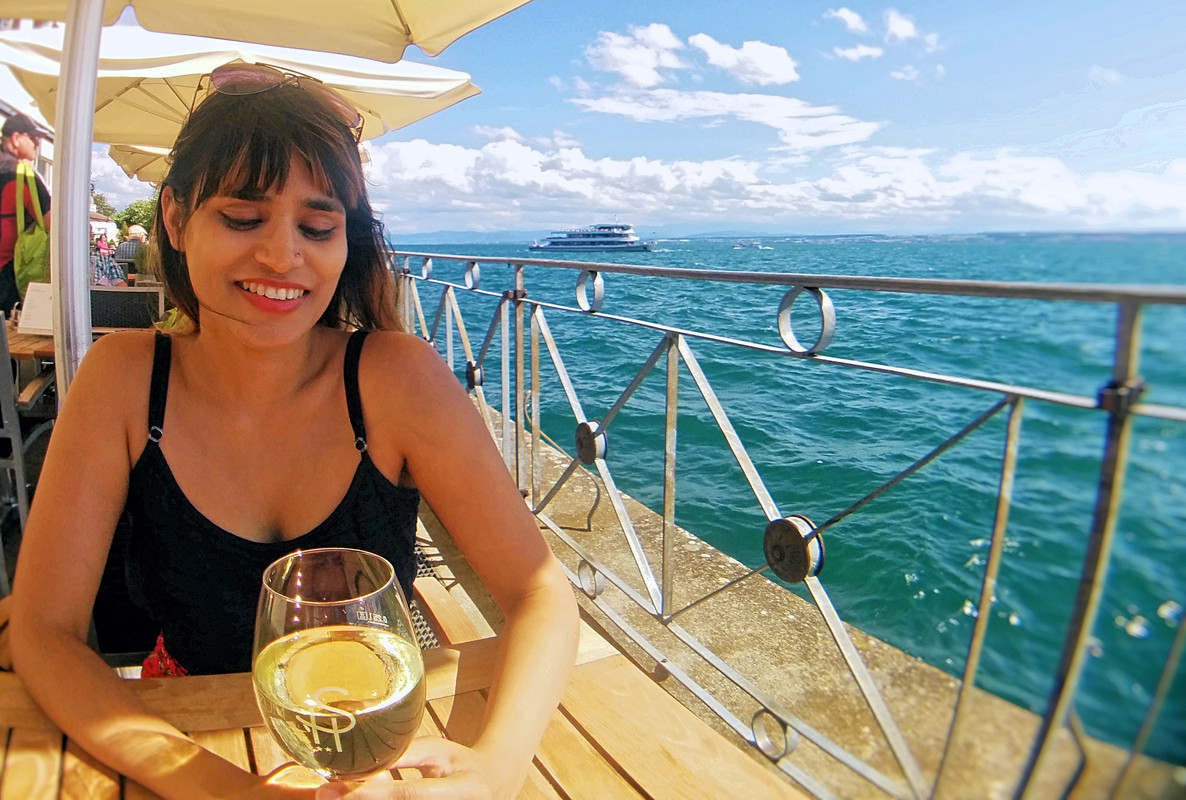 Enjoy an ice cream in Constance
Konstanz (Constance) is the largest city on the Bodensee and borders Switzerland.
Beautiful, historic and charming, Konstanz will steal your heart. Its history dates back to Roman times and it has remained relatively unchanged. Today, this lively university town is home to over 85,000 residents.
Konstanz is a cultural wonderland for tourists, with museums, art galleries and historic neighbourhoods to explore. The best way to explore this port city is by strolling around itsbeautiful streets with a yummy ice cream in hand.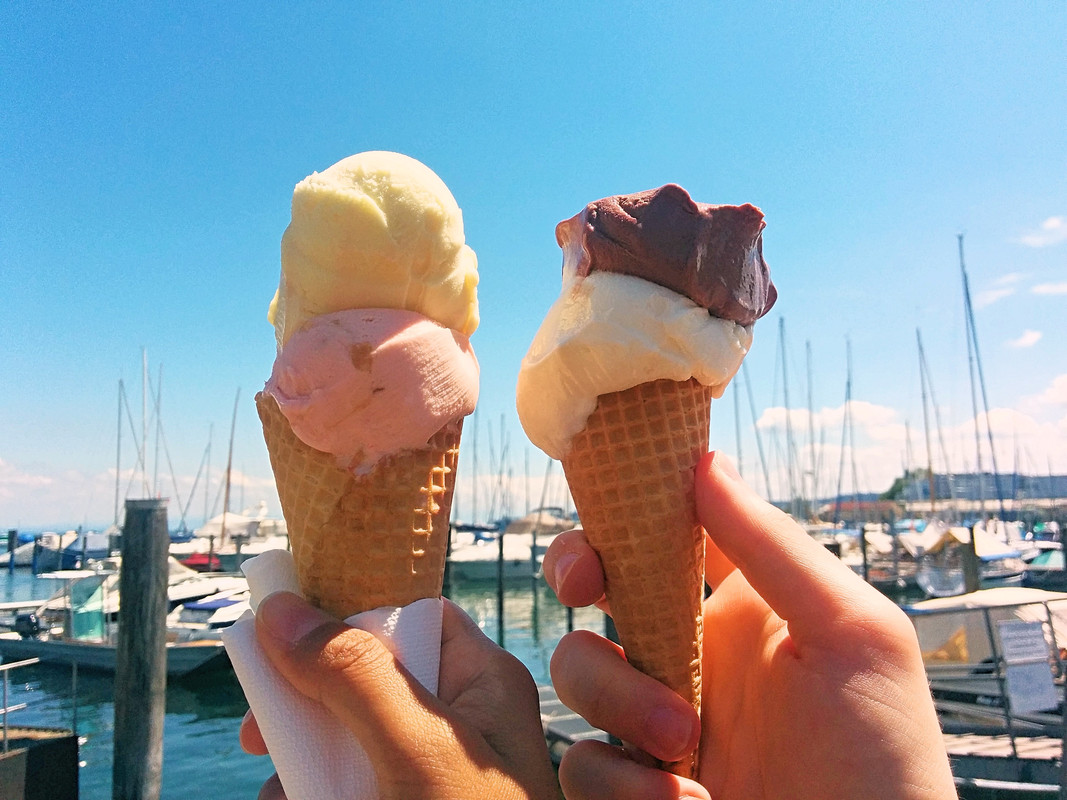 You can also visit the old Gothic Münster church, see the picturesque mediaeval city gate Schnetztor, and admire the historic townhouses with their elaborately painted facades depicting aspects of life in the Middle Ages.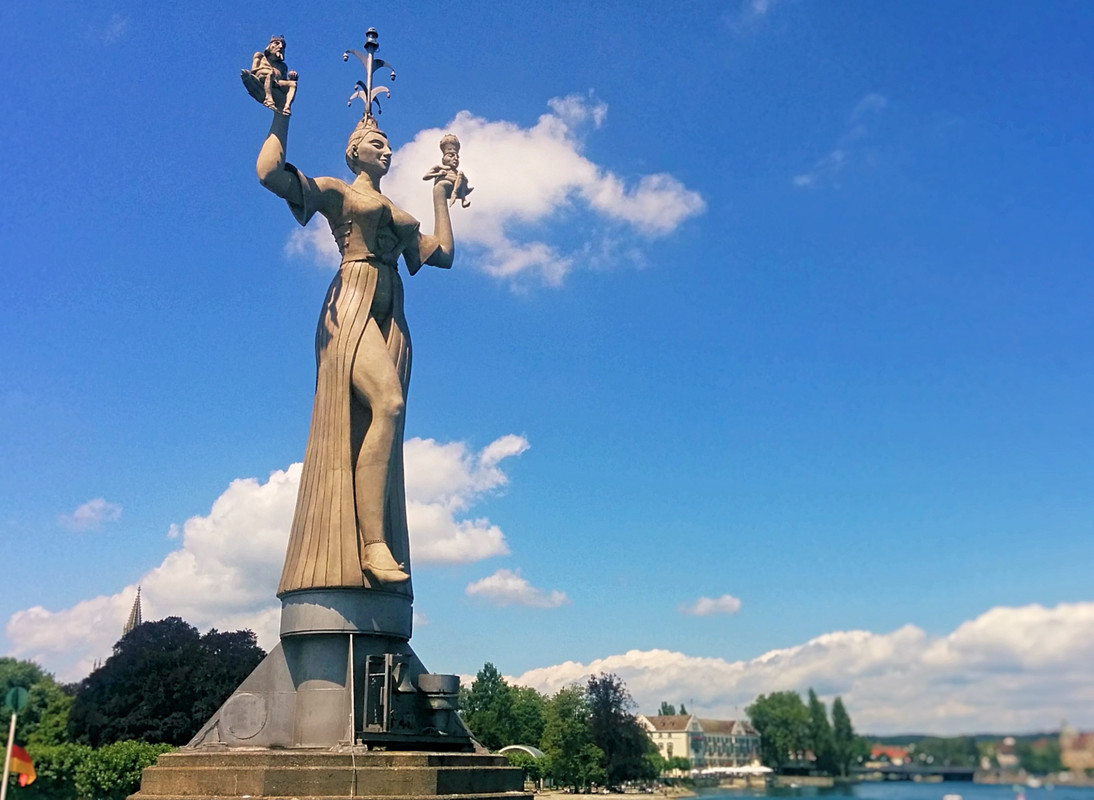 You can also book guided walking tours of 2 – 2 1/2 hours. Your guide will take you through the town's history, spanning the Ancient Roman period, the Middle Ages with the famous Konstanzer Konzil, the fate of the religious reformer Johannes Hus and Constance's dark Nazi past.
Several organisers offer guided walking tours, typically costing 10 Euro.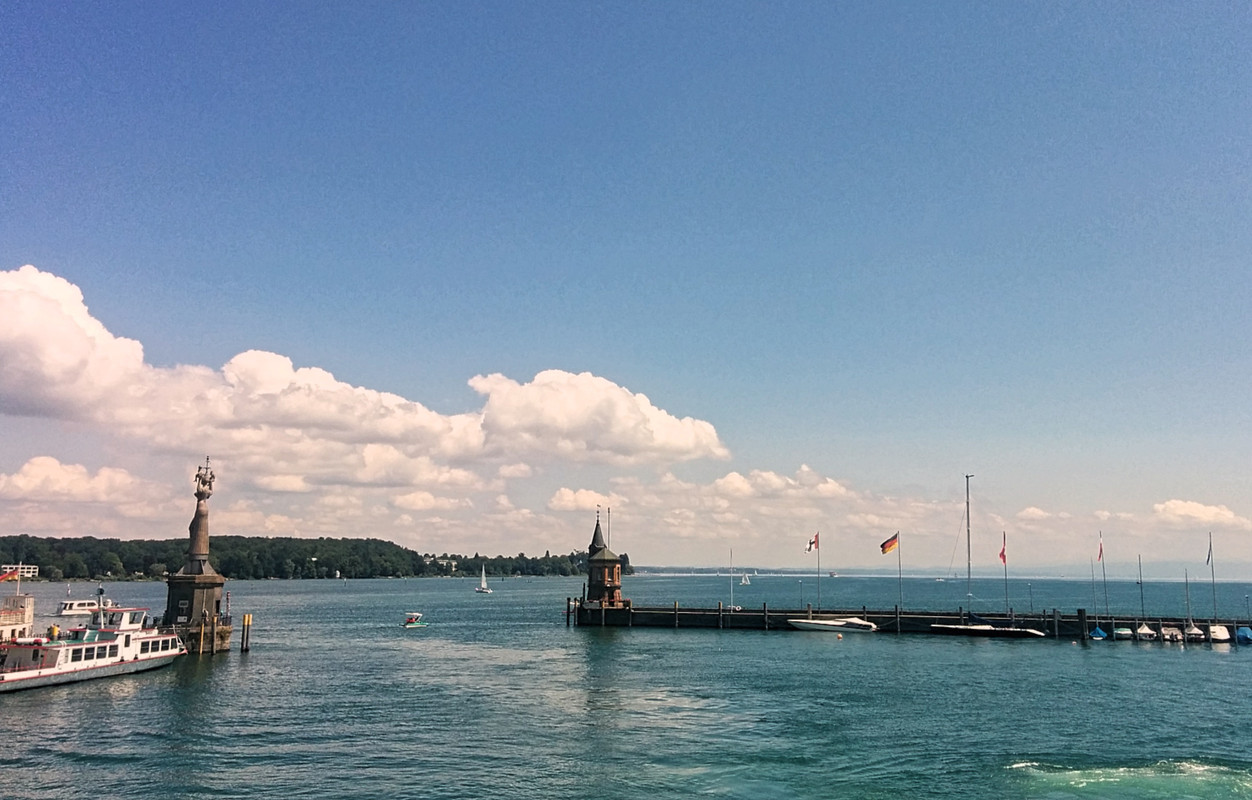 Soak up Tuscan vibes in Meersburg
Meersburg might just have the perfect location in Lake Constance – it sits on a steep vineyard overlooking the lake. Walking around Meersburg made me feel like I was in a Tuscan town. This historical city has been attracting tourists for centuries.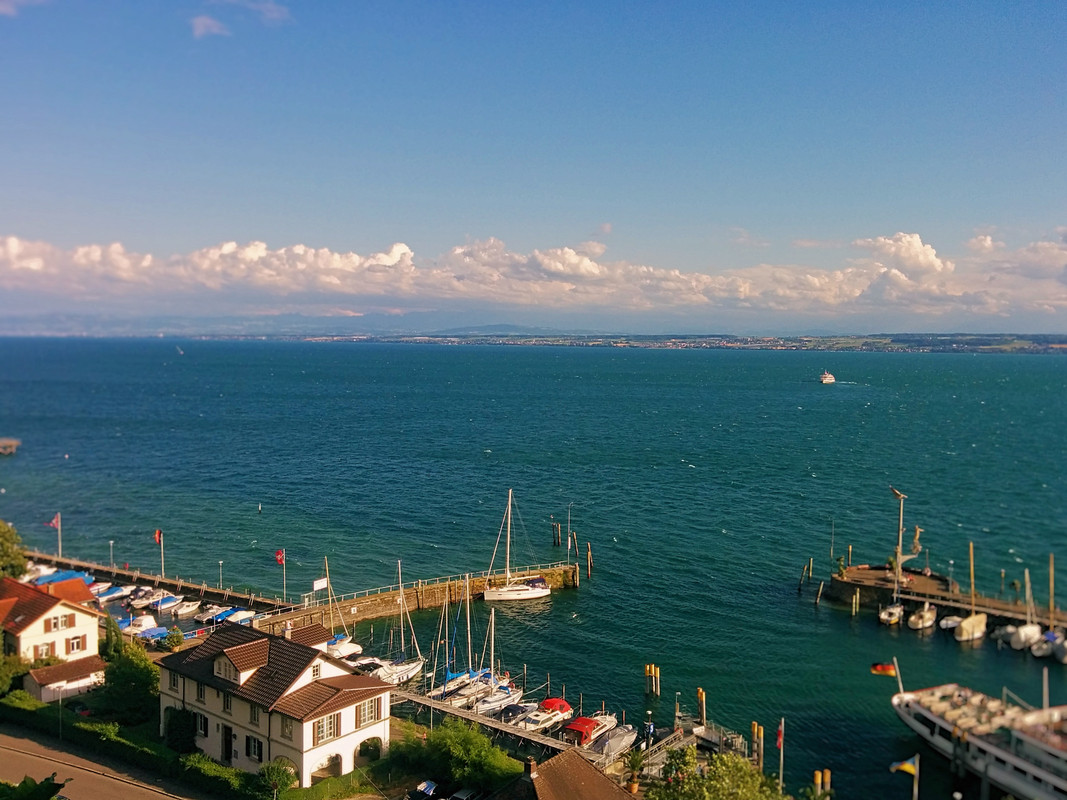 It might be a small town, but has much to offer: a splendid geographic situation and the romantic nooks as well as art museums. The town of Meersburg has museums exhibiting the Middle Age, Droste, the baroque artworks and paintings.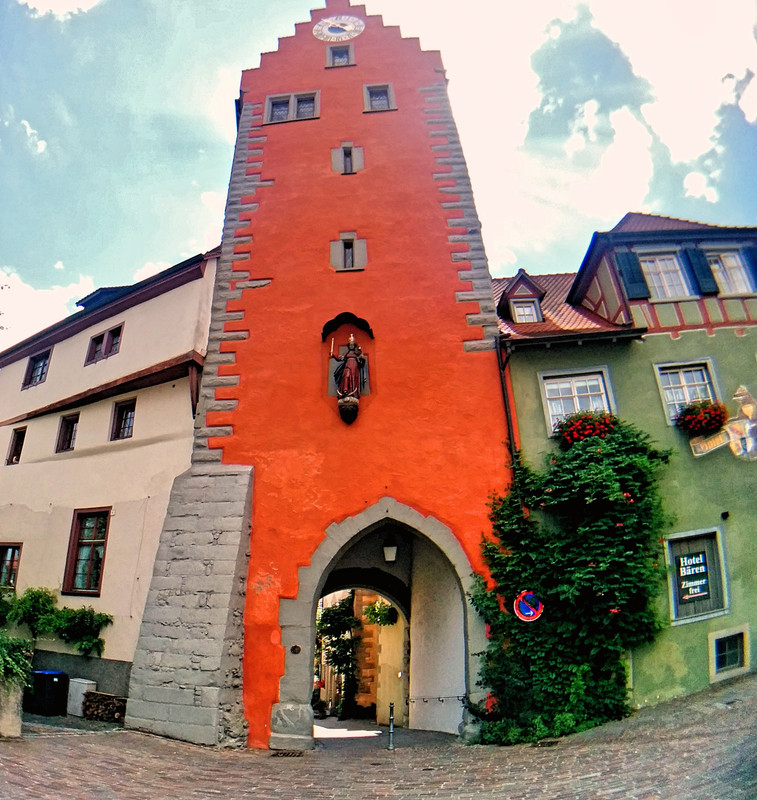 You should definitely explore the history of Meersburg old town and its wine-growing traditions, and aviation history, and of course, visit Droste once again at the vineyard. The quaint alleys of the town with half-timbered buildings and picturesque squares surround the baroque buildings of the New Palace.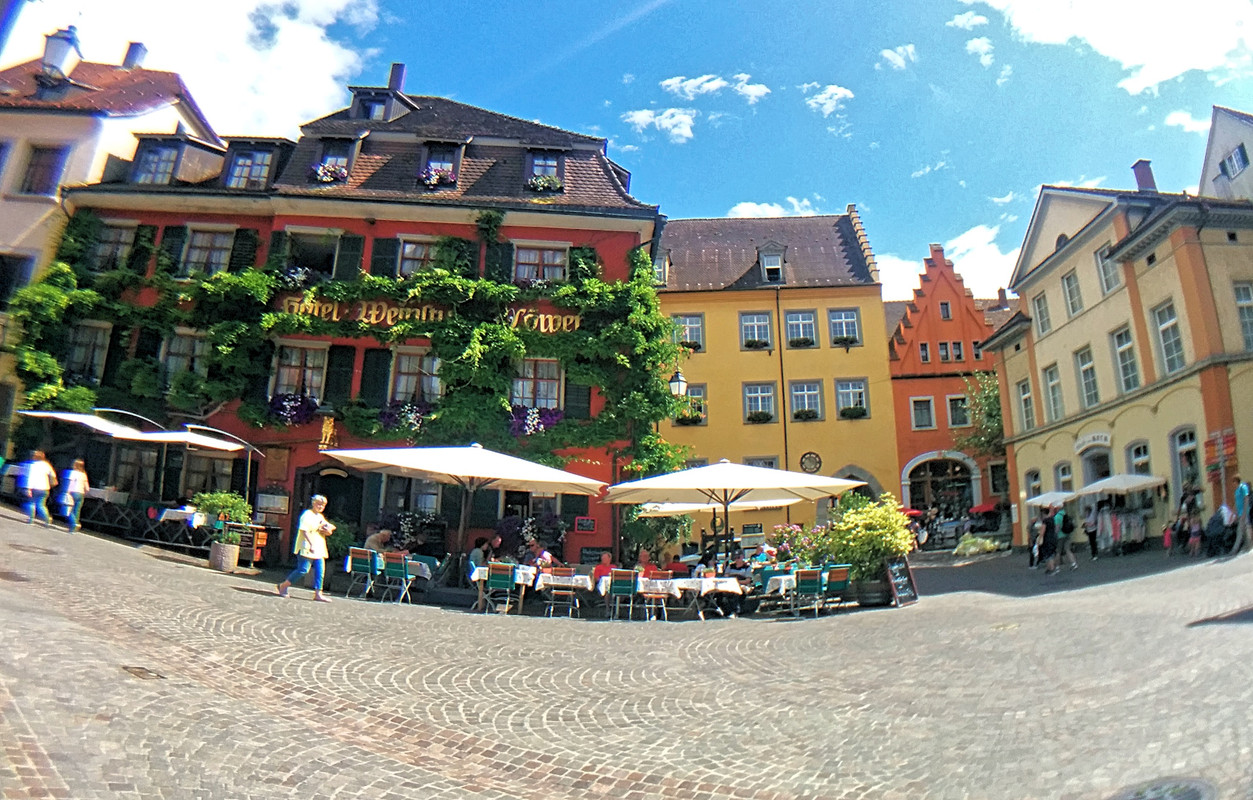 Meersburg is full of beautiful alleyways, marvellous squares and panoramic viewpoints of Lake Constance. Soak in the most unimpeded view over the lake and the impressive alpine rang. Stop for a glass of wine in one of its pleasant cafés in summer and explore the terrace of the New Castle, as well as the fortress.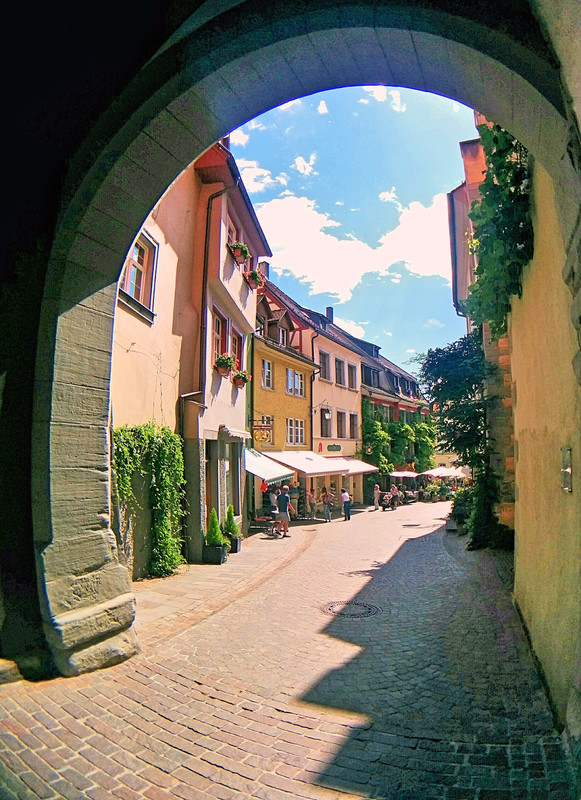 This picture-perfect town has always attracted artists and inspired many painters and writers. If you visit the historic Meersburg Castle you can see the rooms where Germany's greatest poet Annette von Droste-Hülshoff once lived and worked.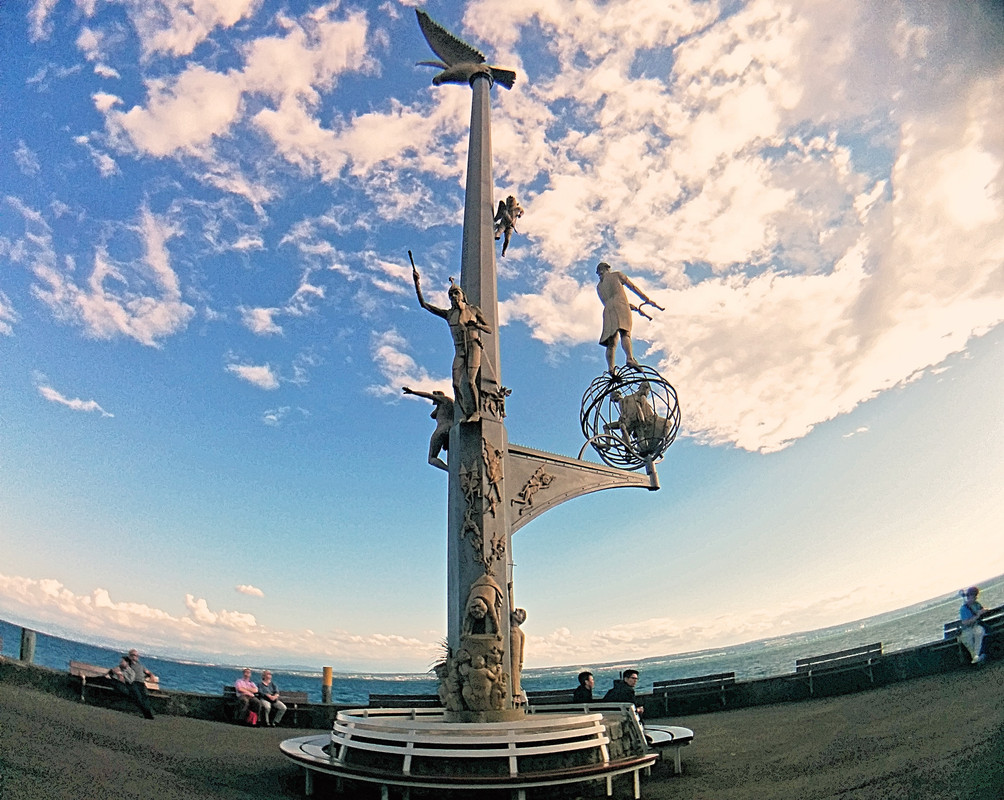 What better way to get to know a wine-growing region than by trying its wines. Meersburg is a popular wine region and when you're here you must try some of it's locally produced wines.
Every wine connoisseur looks forward to the annual Lake Constance Wine Festival that takes place every year on the second weekend in September. Wine-growing estates from the Lake Constance region present a selection of their products accompanied by an entertaining programme of events and a wide choice of regional food.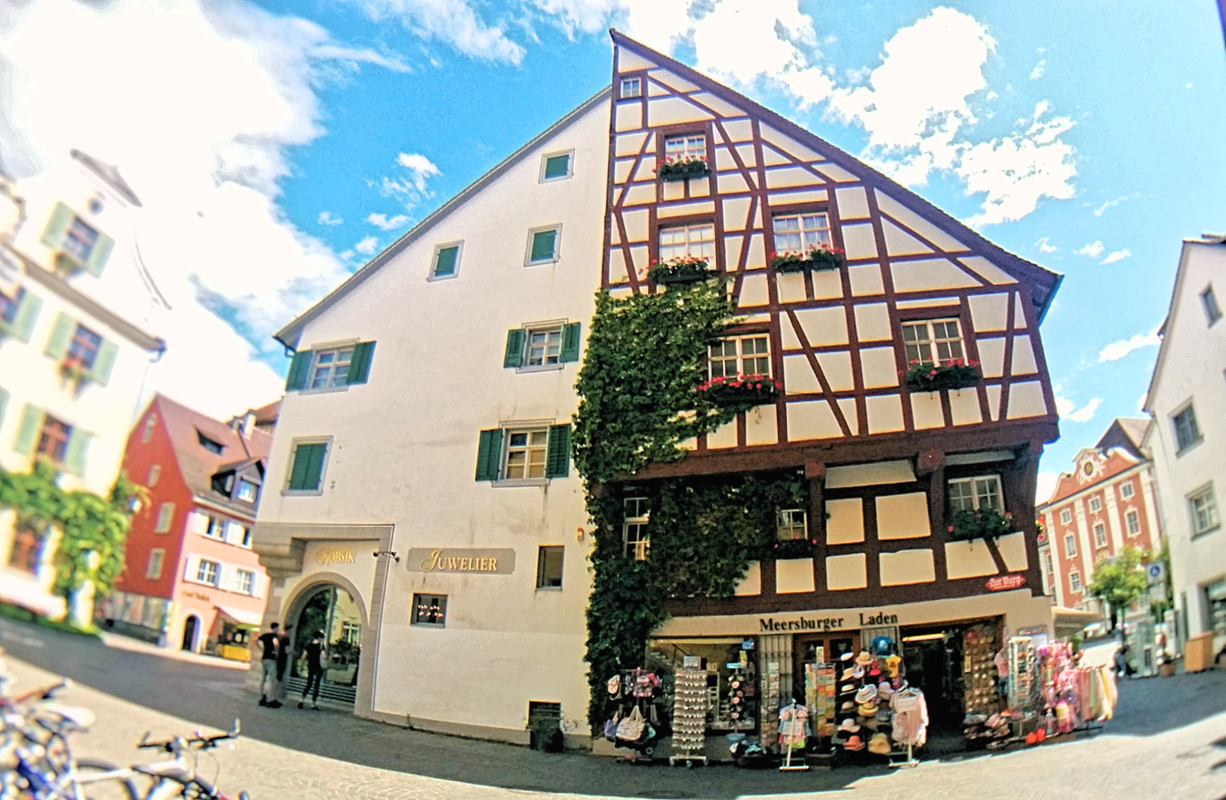 Visit one of many wine hills
Viticulture has shaped the Bodensee landscape and life for centuries. So it's no surprise that the most beautiful sites above Lake Constance belong to its vineyards. The sprawling fields of Müller-Thurgau, Pinot Gris, Pinot Blanc and Pinot Noir grapes enjoy sunny lake views from the Rhine Valley to the Rhine Falls.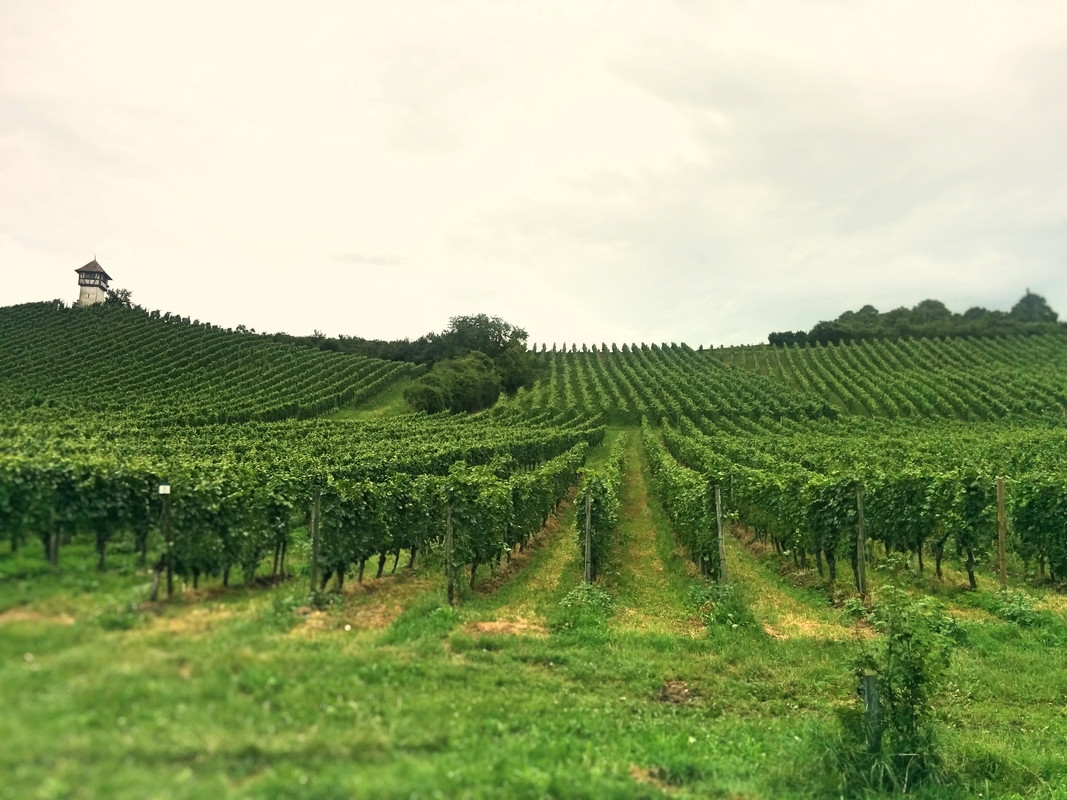 If you are a devoted wine lover – you will find everything to make your heart beat faster – Unforgettable wine excursion destinations, wine festivals, wine hiking trails, bookable wine experiences and overnight accommodations.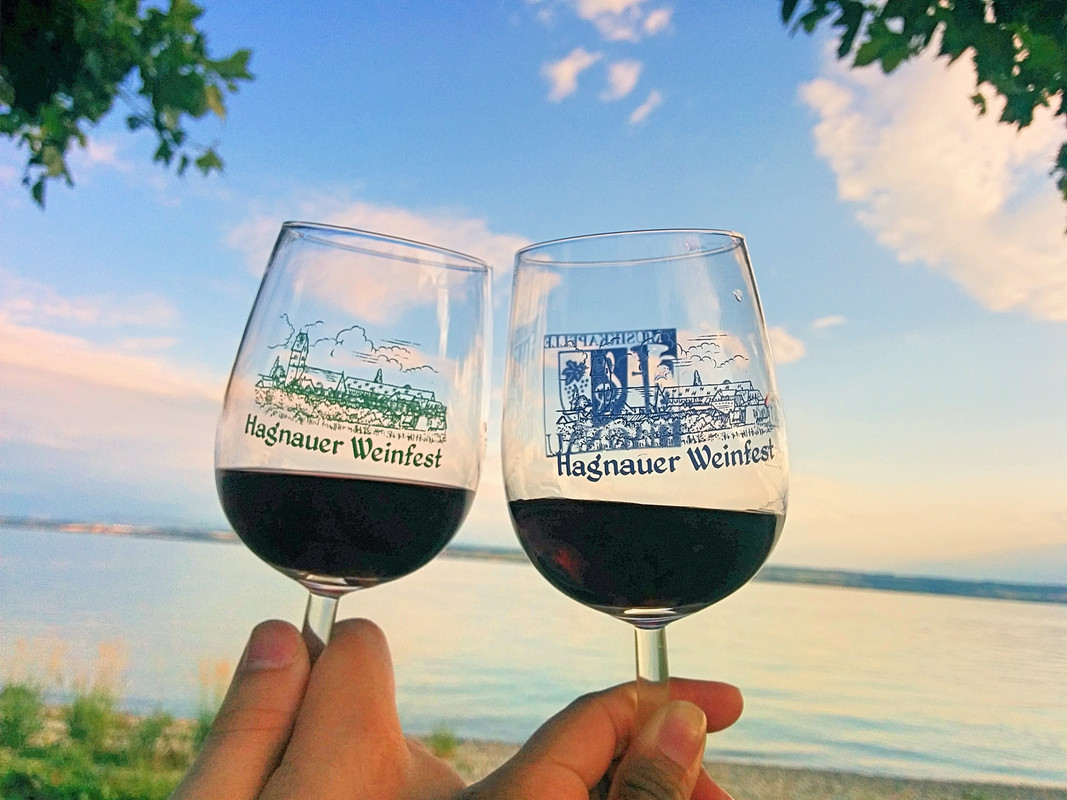 The slopes on the north side of the Bodensee, especially around Birnau and Meersburg are home to the vineyards of the renowned Baden wines. The dry white wines of this region are considered fine by several wine connoisseurs. My all-time favourite wine, Riesling, the Weißburgunder and the Müller-Thurgau come from the vineyards of Birnau and Meersburg.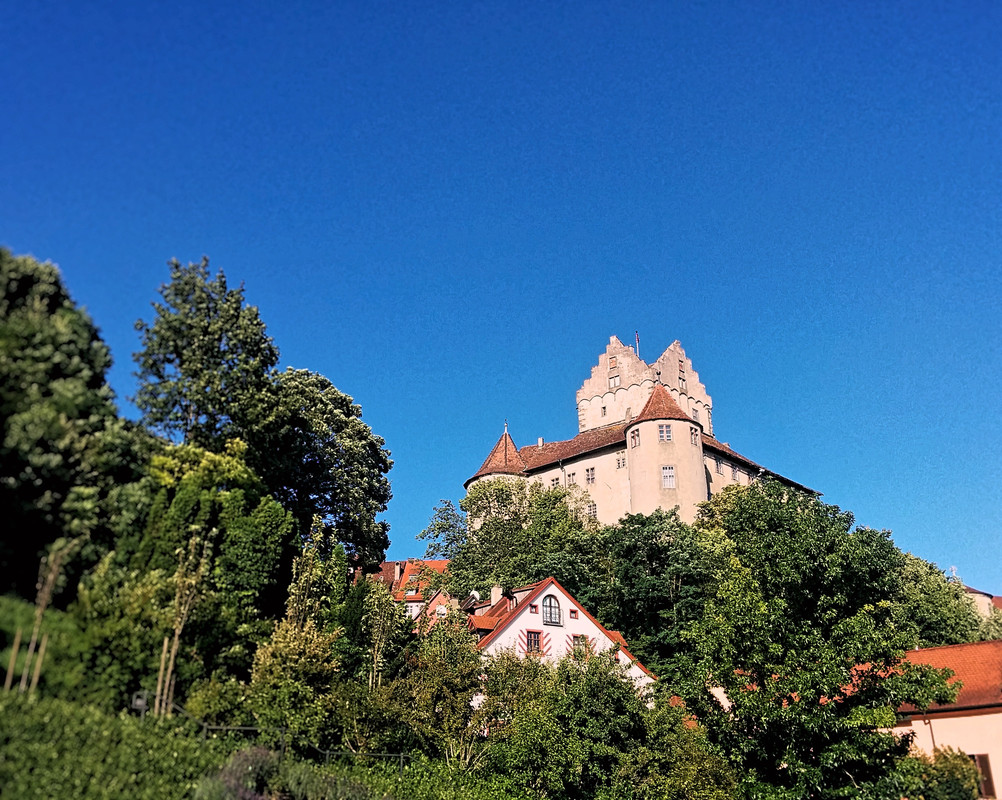 A bottle of good Baden wine can cost from 10-30 € in a wine shop, or even more in a restaurant. You can try local wines at restaurants or Weingartens (wine garden) by the glass. Most of these wineries have tastings and festivals and you can buy before you travel home. 
I highly recommend visiting Winzerverein Hagnau – a local winegrowers 'club'. Here you can sample various regional wines as well buy on a very reasonable price. We went there on our last morning in Bodensee and ended up buying two crates for us as well as family & friends.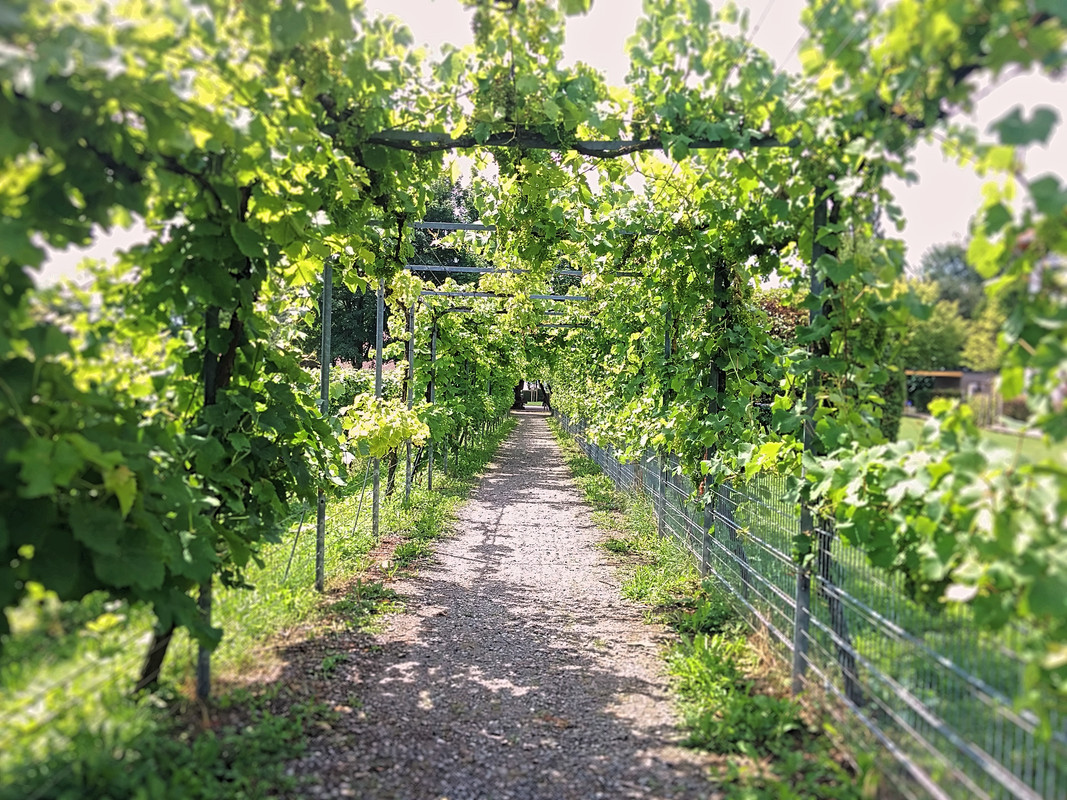 Take a (once in a lifetime) flight in a Zepplin
If you are in Lake Constance even for a day, you will notice some tubes slowly floating in the sky over the lake and the cities around it. There are currently twelve Zeppelin routes around Lake Constance.
The Zeppelins flying over Lake Constance take you for a flight over a rich and varied landscape ranging from the green vineyards though the castles on the shores of Lake Constance.
Zeppelins fly at a low altitude and passengers can recognise details on the ground. I have not had a chance yet, but it is definitely on my bucket list of to-do things in life.
Okay, granted its a wee bit expensive at 600+€ for a 90-minute trip but how often we get to fly on a Zepplin? 😉
Lake Constance is the perfect destination for a staycation in Germany.
The fascinating landscape has everything for nature lovers – pebbled shores, breathtaking views, orchards and vineyards, gently rolling hills ideal for hiking and cycling. There are plenty of things to do in Lake Constance for culture lovers – the old towns, numerous castles and the rich museum and artistic landscape. Modern spa and saunas, as well as the outstanding, fresh cuisine typical to Lake Constance, make for a relaxing holiday in Bodensee. 
Have you ever been on holiday in Bodensee? Do you want to suggest some other things to do in Lake Constance? Let us know in comments below.