Are Webhosting Service Providers in Germany Worth the Hassle?
Last updated on March 5th, 2021 at 07:44 pm
Are you looking for a webhosting service provider in Germany for your business or blog? As an online marketer and a blogger, I have used a couple of domain and web hosting services in Germany in the past five years. Here are my personal experiences and my recommendations for choosing a web hosting provider. 
My honest advice about web hosting providers in Germany?
Not worth it.
And I say this after using a couple of German web hosting services since 2015. For this entire period, I experienced a number of issues.
My last experience with a German web hosting service, in particular, was one heck of an ugly one!
Long story short, after having one of the shittest customer experience in my 10 years of managing websites, I cancelled my contract within 2-3 weeks.
When I shared my utterly negative experience on their Trustpilot page, this happened: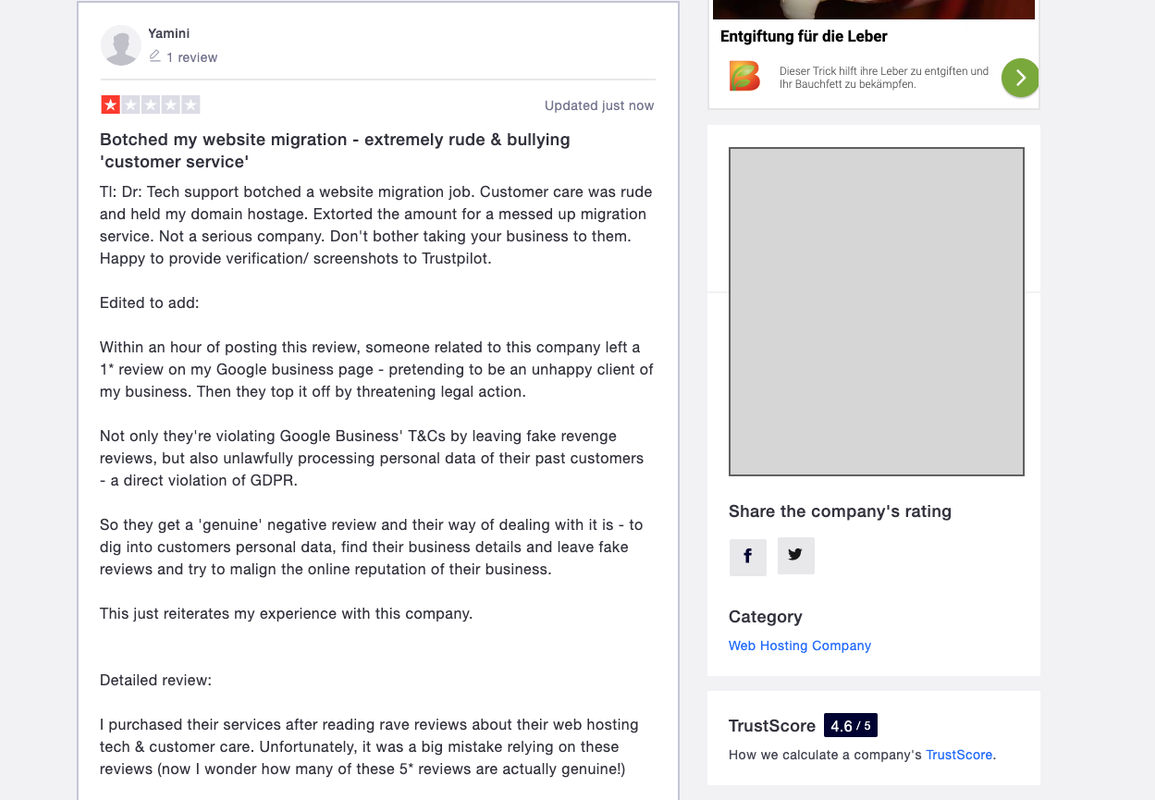 At the end of this nightmare, I was left robbed of 250 euros because I paid for 12 months in advance like a bloody idiot!
This ordeal was enough to take my business elsewhere and swear off web hosting services in Germany. I moved to a new UK based provider – with excellent results!
---
Disclaimer 1: Even though businesses are 'public' entities in German law, I have used redacted screenshots to avoid any legal issues as well as to remove any personally identifiable data. If you wish to know about the web hosts in question then please reach out to me privately.
Disclaimer 2: This blog post includes affiliate links. I only recommend products and services with which I have had positive experiences or have high 'legitimate' customer ratings. Thank you for your support to help keep this platform growing!
---
Some red flags with web hosting in Germany
But first, here are some of the biggest issues I found when using German web hosting service providers.
1. Dealing with high-level tech lingo in German
If your German is good enough to understand web development, website or domain hosting related technical terminologies then you're good. You will probably manage your website just fine.
But if you feel more comfortable in your native language then it might be best to go with a web hosting provider who offers a C-panel that supports multiple languages.
My first German web hosting company is one of the biggest web hosting service providers in Germany (and globally!). Typically, C-panels have the option to switch languages, but not theirs. It was really disappointing because this brand also has franchises all over the world.
I had a hard time navigating the C-panel completely in German. But that was not a huge deal-breaker for me.
Tl;Dr: Confirm with their pre-sales team (before buying) if their C-panels support multiple languages.  
2. German-style customer care and tech support
My next German web host offered a multi-lingual C-panel but was absolutely atrocious when it came to technical support.
Excellent tech support differentiates a great web hosting service from a poor one. In my experiences of working with German web-hosting providers, lousy customer care was the ultimate breaking point.
When I moved to this new web host, I paid extra for website migration service. As per their instructions, I sent them the access details of the 1st website for migration after payment.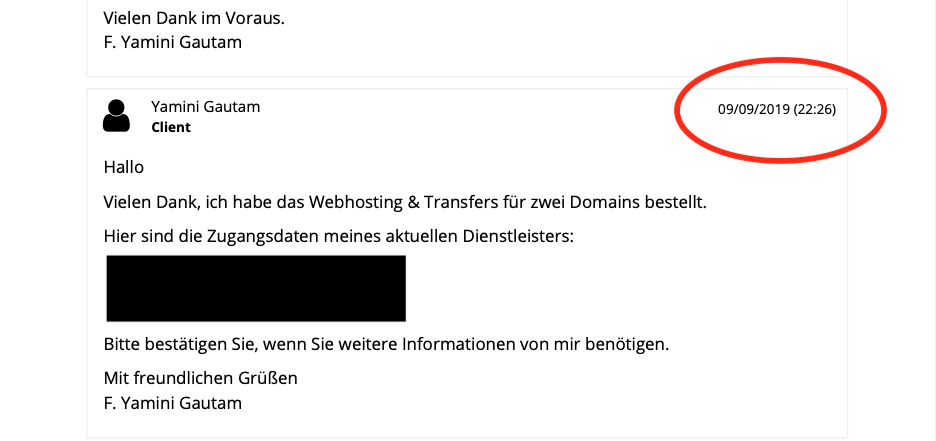 Generally, web hosting services set up an appointment for migration. But not this provider.
OK, that's new. 
Well, they did not start website migration for more than 24 hours. I sent at least two 'reminders' to their tech support that went unanswered.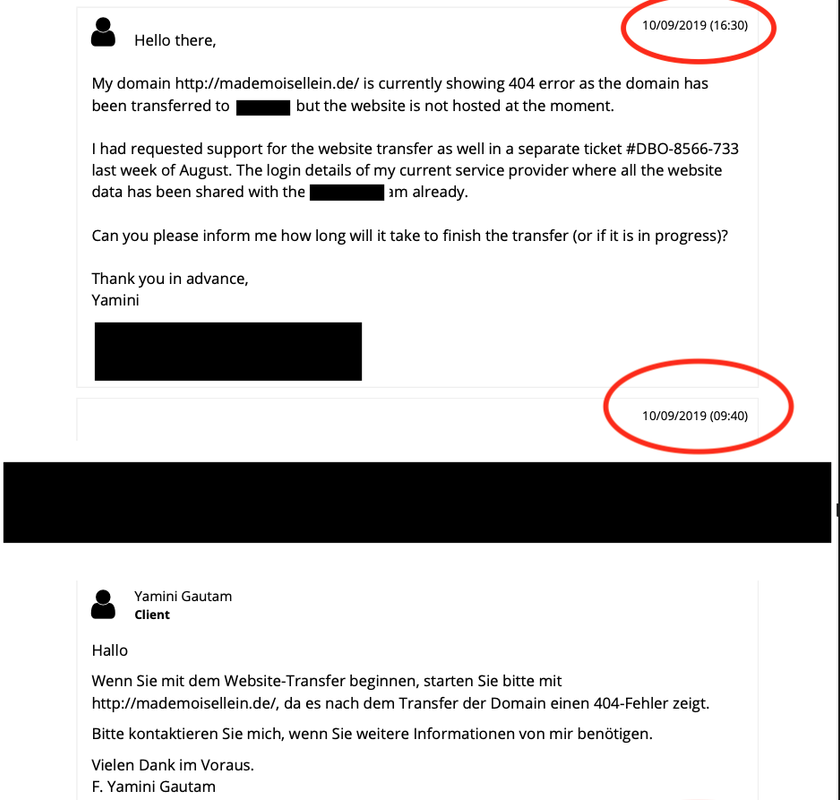 When they finally responded, all I received was just a vague excuse for the delay.
Alright? I guess, never mind a 24+hrs long downtime…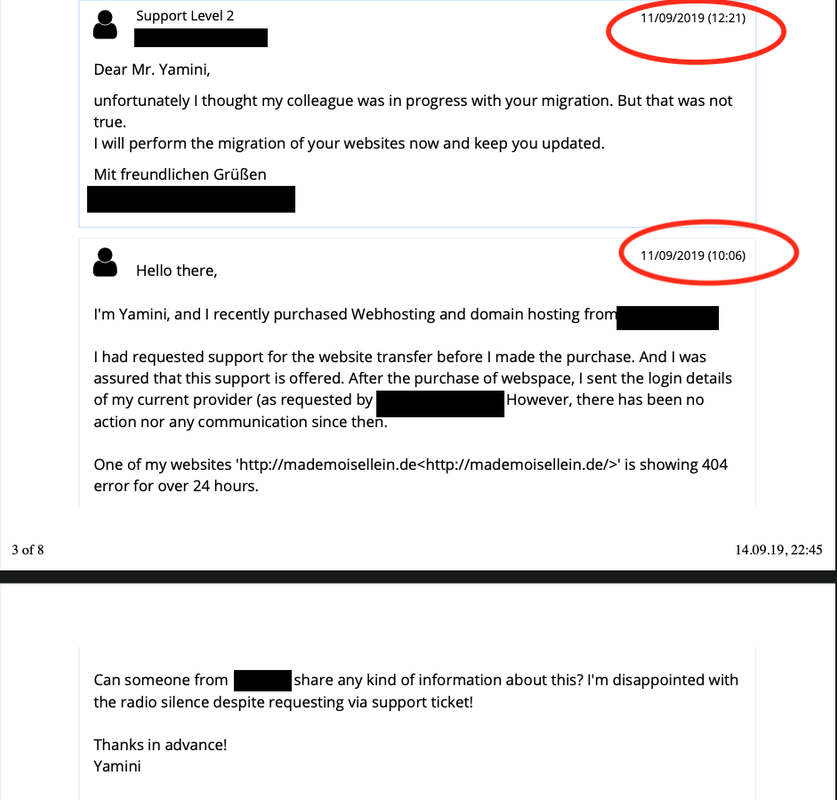 Finally, soon after migration, a number of glitches appeared on my website – the frontend was in disarray, some plugins had errors that I'd never seen before. This occurred soon after migration, so I notified the tech support.
They downright denied it has anything to do with website migration.
All I got was generalised responses 'have you tried installing and uninstalling the plugins again?', 'contact the plugin or theme developer'. They actually sent me links to some search results on Google about the plugins in questions – one of which was started by me while I was waiting for their tech support to respond!
This shitshow went on for a couple of weeks with my website rendered unusable. Eventually, I decided I cannot stay with this type of tech support for another 11 1/2 months so I decided to move to another host.
Best decision ever!
My new web host promptly migrated both my websites without any problems (and for free!)
Tl;Dr: Check how they respond to negative reviews on public platforms. Do they politely acknowledge unhappy customers, try to resolve their problems or just chastise and blame them? This might indicate how they handle tech support for their customers. 
3. Review manipulation on major review platforms
Here's another lesson that I learned when it was too late.
This web host had phenomenal reviews on Trustpilot. Not a single negative or below-average review! It convinced me about taking my websites to them in the first place. Oh, how naive was I then!
I learned that Trustpilot is extremely problematic!
Especially, when it comes to its paying members (businesses). It has been known to remove negative reviews in a heartbeat.
Even if your negative review gets published, brands can easily flag it down. Trustpilot removes 60% of all flagged reviews!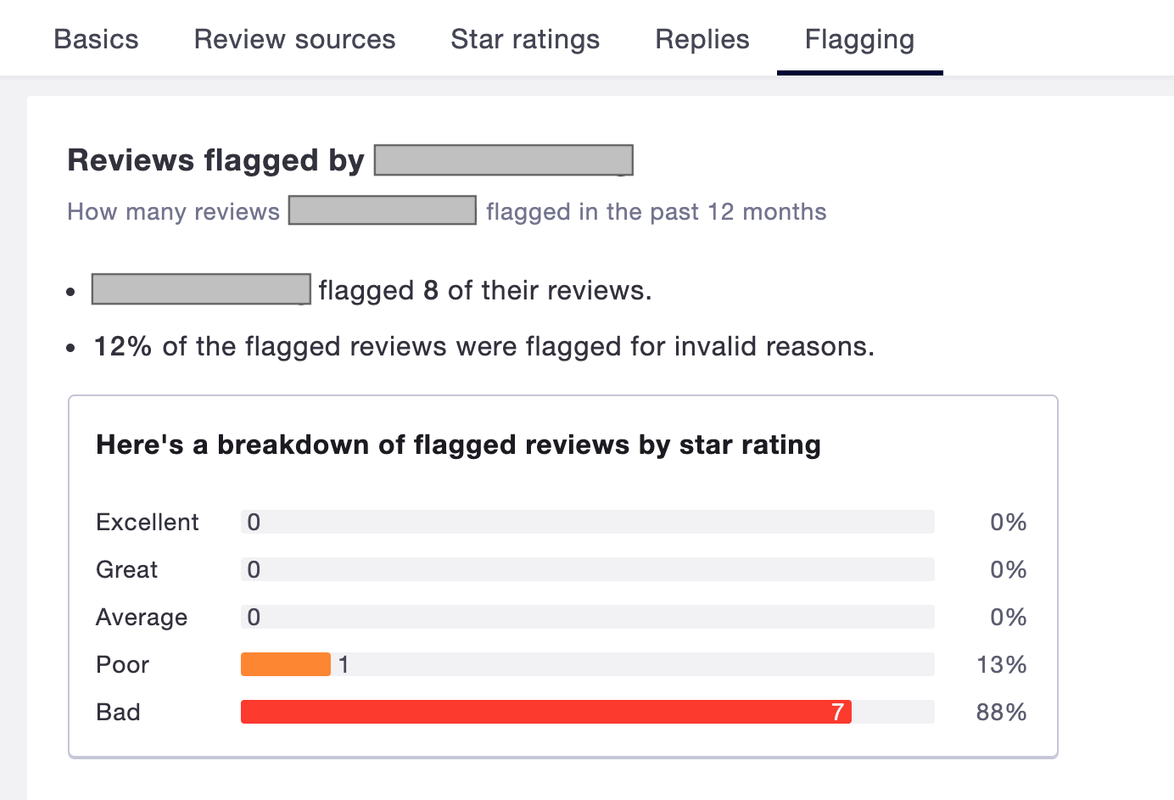 Therefore, selectively flagging only negative reviews is a highly effective way to increase the average rating.
This report studied 9 million Trustpilot reviews to show how brands use the loopholes in Trustpilot's system to keep a higher than average rating.
My review was hidden for several months after the company flagged it down.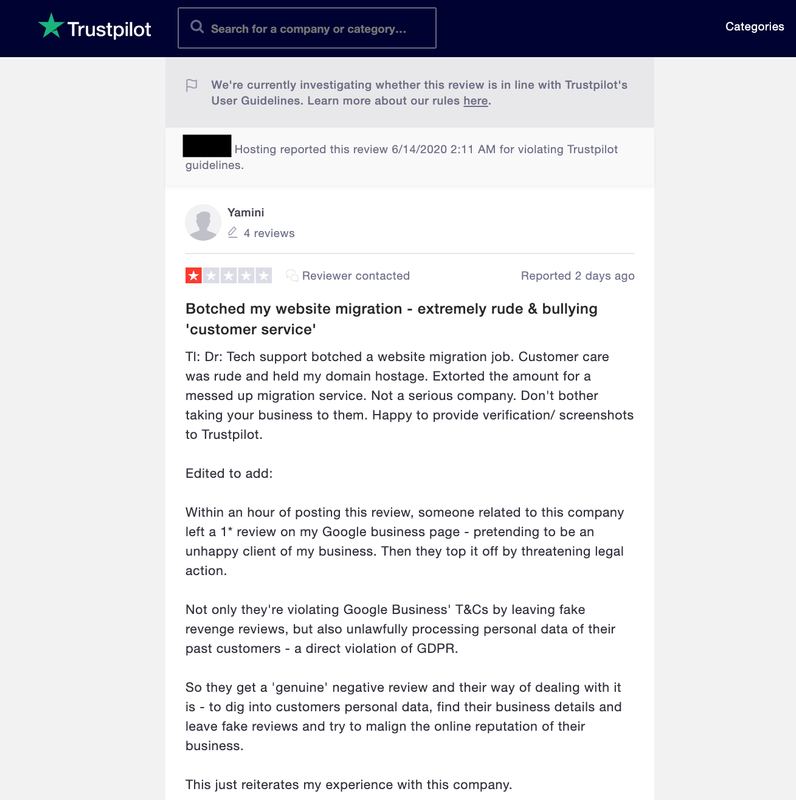 Not only that, I had pointed out how they didn't respond to my tickets for over 24+ hours. In the next few days, multiple 5-star reviews praising their quick tech-support popped up on their Trustpilot page.
Yeah, not suspicious at all!
As for Google reviews,
It is hard to contest reviews without any text or with fake/duplicate Google accounts.
That means anyone with multiple google accounts can leave 1-star or 5-star reviews and Google will not bother removing them.
In the case of the above-mentioned German web host provider, the same Google user that left 5-star reviews on their business page also left 1-star reviews on mine.

Tl;Dr: Always check Trustpilot's 'See a Detailed Overview' feature to see if the business reports all or most of their negative reviews. On Google, Reviews watch out for too many dubious no-text ratings. That's a tell-tale sign of fake reviews. 
4. Rankings manipulation on tech comparison platforms
I figured this huge red flag only after the damage was done.
Once you search Google for let's say, 'web hosting Deutschland' you get a number of results from comparison or Testsieger type of websites.
The above-mentioned web hosting company has been highly rated on a few of these 'product testing' platforms – which was a factor in my decision making.
Unfortunately for a clueless customer, some of these test winners or highly recommended providers are actually paid placements. Now, this isn't exactly news!
One problem is that some of these publishers don't clearly disclose that they benefit financially by featuring certain providers. It is only when you look closely you may find some obscure information in the footer that reads as follows (translated into English):
….we finance ourselves through classic advertising. In addition, we offer paid memberships to the providers….
Besides this, I noticed that just like on Trustpilot, paid members are brazenly protected from negative customer reviews.
This was confirmed when I tried to share my experience on one of the web hosting comparison websites, which btw, ranks this above-mentioned web host very high. I even had to show verification of purchase before I could post a review.
However, the very next day my review, as well as another negative ratings were just…removed. Taken down without even giving any reason. It was as if it was never posted.
The current rating of this web host provider remains 4.9/5 with a 100% recommendation rate. Look at the comparison below to see how removing a few negative reviews spike the average score from 3.8 to 4.9.

Tl;Dr: Be very sceptical of the 'Testsieger' and product comparison websites. Sometimes they are happy to play in favour of their paying members instead of the end customers. 
So which web hosting service I use now and why
As I mentioned earlier, I switched to a UK-based web hosting company – Lyrical Host.
I came across them in a Facebook blogging support group where they were often recommended by fellow bloggers.
I contacted Lyrical team in what was basically an emergency. Their rep immediately gave me a website migration date and time and I was off to go.
My websites have been with them since Sept 2019 with only positive experiences to share.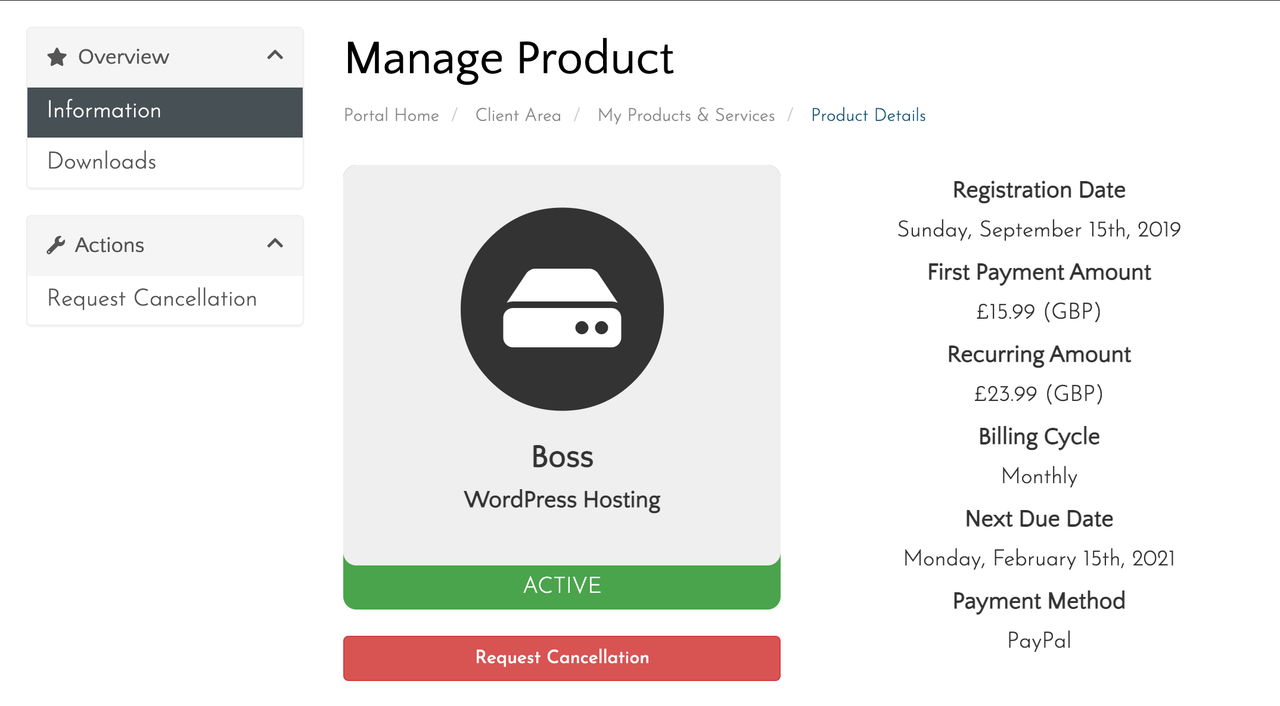 Here are some of the reasons I will stay with Lyrical Host for, I guess, forever?
1. Excellent tech support
These guys really know customer support and go over and beyond. I have not had major technical issues since I moved with them. Whenever I raised a ticket about anything they responded within an hour or so. Messages are replied to promptly and politely.
While some hosting companies may pass the blame for technical issues to 3rd parties, the tech support at Lyrical Host rolls up their sleeves and resolve issues rather than throw you under the bus.
I was so impressed by their responsive, helpful and understanding tech support that in 2020, I upgraded my plan and currently host seven websites with them.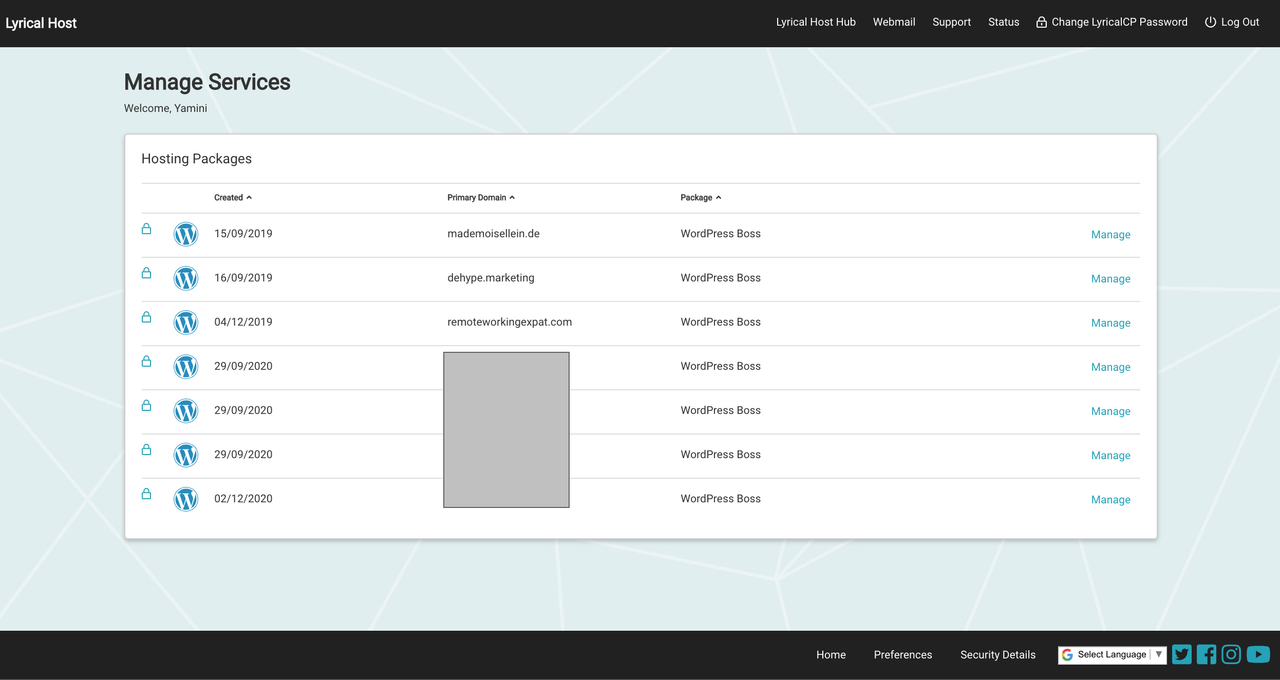 2. Multi-lingual C-panel and English customer support
The C-panel of Lyrical Host is in English by default. There's an option to switch to a number of languages.
Since they are based in the UK, they are very well placed to serve English speakers. In my experience, they use very simple English when responding so even non-natives like me can easily resolve complex technical issues.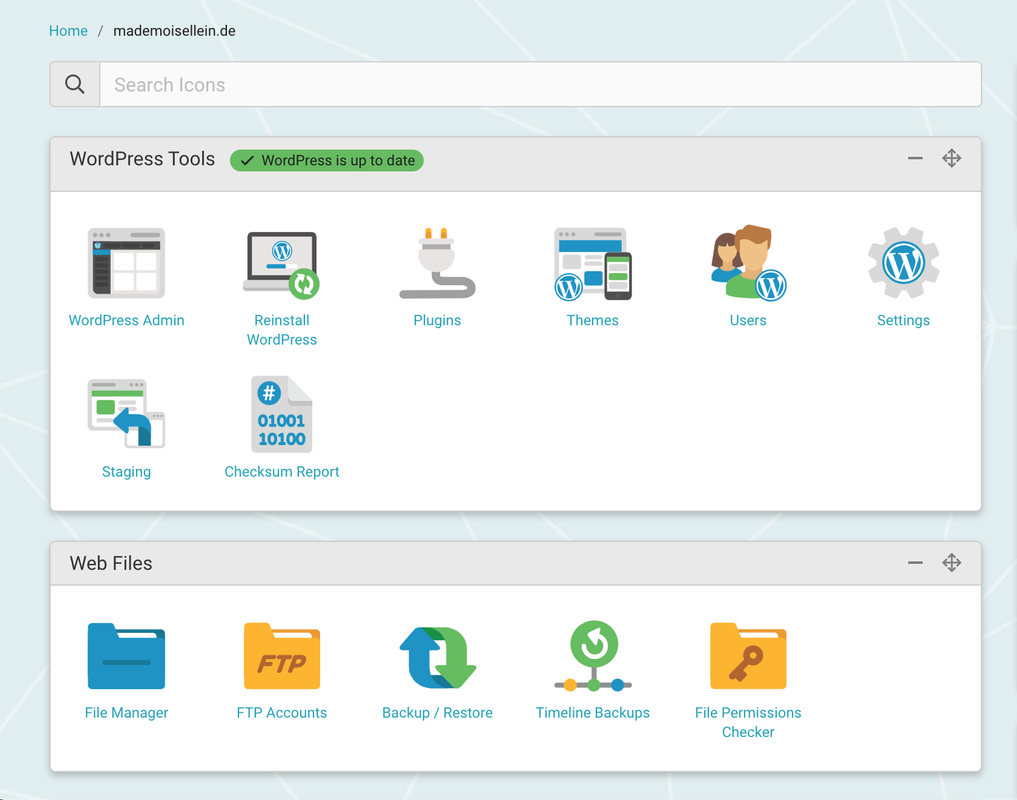 3. Comprehensive reliable service
All Lyrical Host plans include automatic daily backups and free malware scanning and cleaning, free SSL certificates for each domain, and six email addresses (10GB each). You do not need to buy any extra security services, pay for backups to be restored, or hire developers to fix plugin issues. 😉
4. High server speed
Excellent site and server speed come as standard for all Lyrical Host customers, with no hidden or inflated cost.
Their platforms have been built to autoscale, meaning that your website won't slow down as it grows or crash when suddenly a post goes viral. In other words, your website will survive the proverbial Internet's hug of death! 😉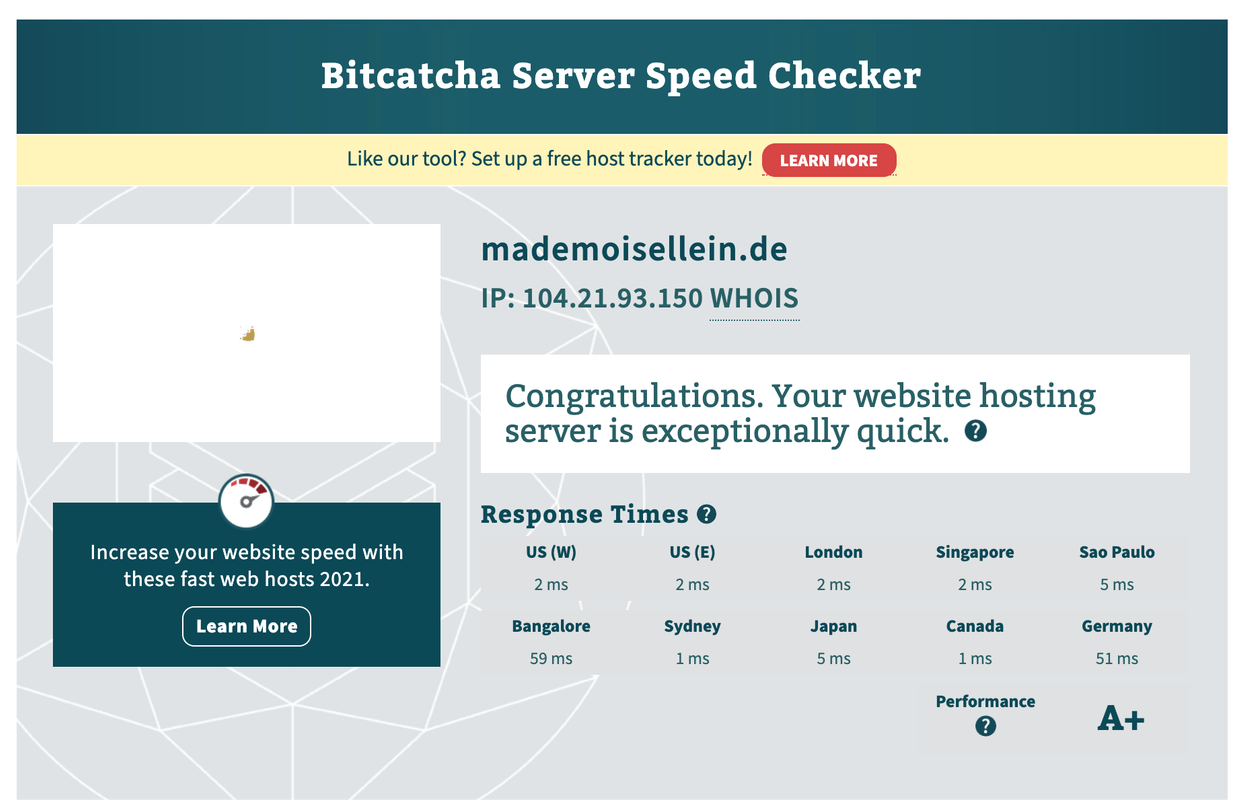 Lyrical has data centres all over the world (including six in the US) for fast speeds anywhere. My website also passed speed audits for mobile (220 ms) and desktop (400 ms) for initial server response time.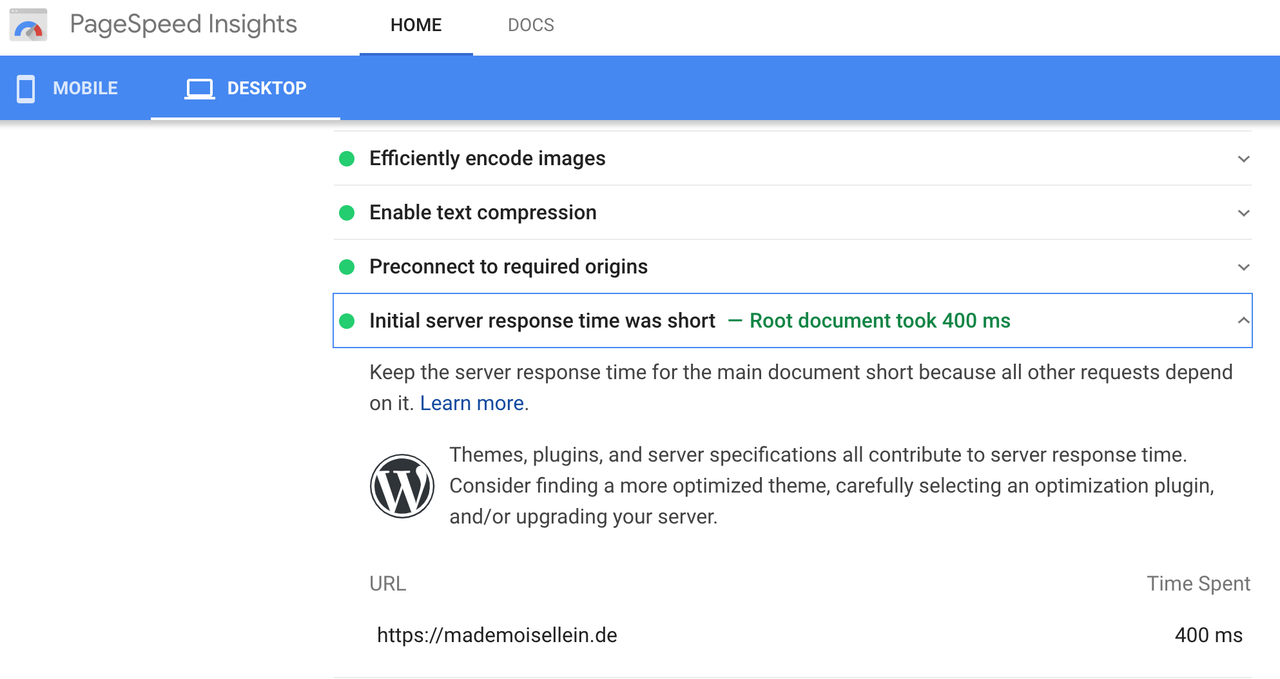 5. Transparent pricing plans
Many popular webhosting companies are known to sneakily increased prices each year – sometimes- by as much as 50%. Lyrical Host has no hidden costs or unnecessary add ons to bloat your monthly budget.
Payment is easy with options to pay monthly, semi-annually, or yearly. Another biggy for me is that you can cancel any time with their rolling contract.
Lyrical Host might be on the higher end, but considering all that is included in the cost-plus their fantastic tech support, they are worth every penny.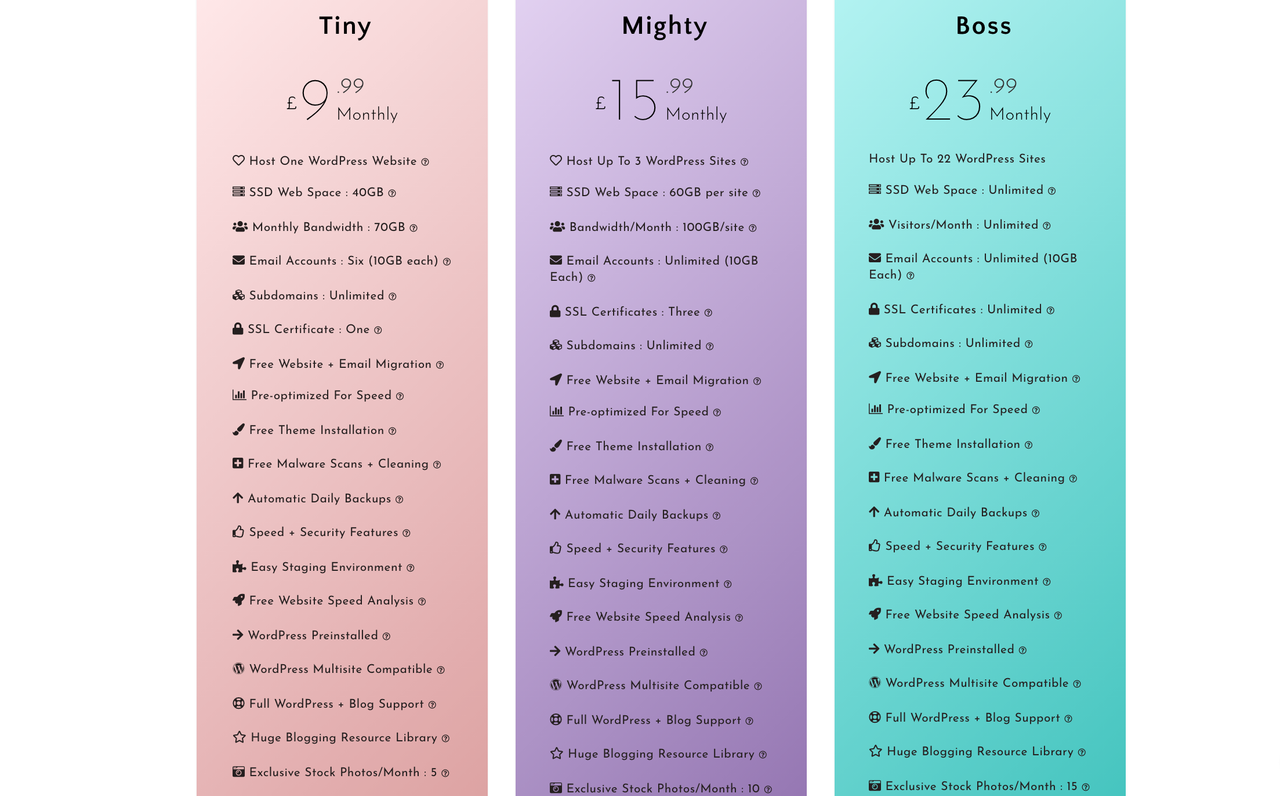 Get more details about Lyrical's Host's plans here
---
Have you used any webhosting service providers in Germany? What were your experiences? Was it positive or negative? Let me know in the comments below.