20 Surefire Websites to Find Remote Jobs in Germany (2023 Update)
Top Takeaways From This Post
Last updated on January 20th, 2023 at 04:58 pm
Looking to work from home while staying in Germany? Learn where you can find remote work in Germany, whether freelancing or full-time remote positions and continue working remotely while living in Germany.
Working remotely is rapidly becoming mainstream around the world in the wake of COVID-19. However, it had already been rising in popularity for nearly a decade. In fact, remote work grew by over 90% from the mid-2000s to the 2010s.
When I started working remotely in 2013, remote work still had a lot of catching up to do in Germany. Then came 2020 and with it a nationwide lockdown!
Germany experienced a major pandemic-related home office boom all over the country. Before COVID-19, there were several strict rules for working from home in Germany both for employers and employees. However, post-Coronavirus, every 1 in 2 Germans has been forced to work from home by their employer.
As for freelancing, it used to be very common for German freelancers to work onsite at their client's offices like regular employees. However, I find onsite freelancing to be restrictive and inflexible. If I have to travel every day for work it is no different from a regular full-time job, right?
But one silver lining in this whole COVID-19 pandemic has been more and more opportunities for working remotely while living in Germany as freelancers and digital nomads.
---
Disclosure: This post contains affiliate links that may earn me a small commission, at no additional cost to you. I only recommend products I personally use and love, or think my readers will find useful.
---
So where do I find remote jobs in Germany?
Remember that one of the requirements of the German freelancer visa is that your skills should be in demand in Germany or they should bring some economic benefit to the country.
You will be surprised to see that there are many sources to find German clients who are open to remote projects. Here is a list of online platforms that I have used for finding remote projects. I have been using some of these platforms and working remotely while living in Germany for the past few years.
European Job Portals (for English Speaking Remote Work in Germany) 
Remote Working Expat is a straightforward job board for digital nomads or anyone looking to work remotely with EU-based companies.
It also has European freelancer permits and digital nomad visa-related information for non-EU digital nomads or freelancers who want to visit the EU long term to work remotely from countries such as Germany, Spain, Croatia, Estonia etc.
The platform also offers tips and tricks for those working remotely and from home.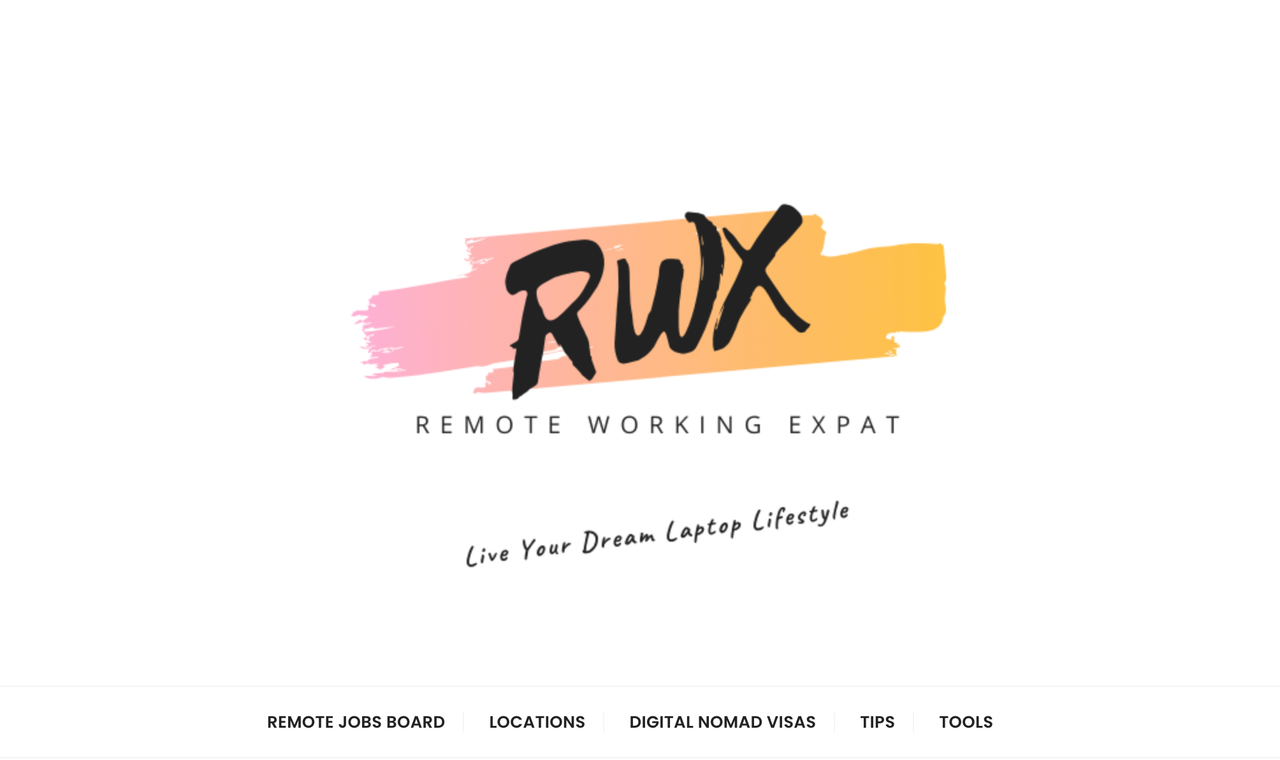 Europe Remotely
As the name of the platform suggests, this job board lists open vacancies from companies that are happy to work with remote workers who are interested in doing work based on European time zones. There are also language-specific jobs in some of the categories. You can also find several remote jobs in Germany on this platform.
EU Startup jobs is a magazine focused on the latest news, interviews, and reports from the EU startup scene. You can find all kinds of exciting startup jobs including remote positions across the EU on their job board. The platform also organises an annual EU Startups Summit which sounds like an excellent event for networking and learning something new.
Global Freelancing Platforms
Upwork is probably the most popular remote work website. It runs on a marketplace model and you have to compete with freelancers from all over the world. This makes the platform somewhat undesirable to high-earning freelancers, as they lose out to freelancers who bid for as low as $3/ hr.
However, it is still possible to get high paying clients on Upwork. I have been able to find three enterprise clients and consistently earn up to $50 – $80/ hour. You can use the website without restriction with a free membership. However, there are micro-transaction for each proposal that you send. It is actually not that expensive if you consider that paid proposal can discourage unserious freelancers to spam bid on every project.
I see more and more projects posted by German businesses on Upwork these days, however, it is still a minority. It is definitely worth a try as I have been able to find decently paid German projects.
---
Read Also: FREE Upwork Proposal Templates (with real transcripts) that got me hired by enterprise clients
---
Like Upwork, Freelancer is also a marketplace freelancing platform and you compete with freelancers from all over. I find freelancer.com to be very cluttered and the notifications are out of control. I set up my account, but could not stand the messy UI. As of today, I do not use this platform, but I have hired help for German language-related tasks.
Fiverr is a great platform for creative freelancers – voice-over artists, graphic designers, editors, copywriters, marketers, web developers etc.
However, it is hard to start earning high income right away as there are TOO many freelancers who offer services for as little as…you guessed it…$5. If you are living in a Western European country it might be difficult to generate a sustainable income from this platform.
However, in the past couple of years, Fiverr has launched a free service for high skilled freelancers and top-tier clients and brands, called Fiverr Pro. In this program, high skilled freelancers can sign up for free and go through a vetting process, which is similar to applying for a real-life job! Freelancers registered in Fiverr Pro are matched with premium brands which generally means high-paid gigs.
Once you have been accepted into the program you are free to set up your shop and start selling your services to potential clients.
People Per Hour is another global freelancer marketplace, however, it has a much better quality control system. Their rating system is quite robust and you are required to find your first project and positive feedback within the first three months. If you fail to do so, you will have to pay to use their services. However, if you find work and receive positive feedback you can switch back to a free profile.
---
You may also like: SIX High Paying Remote Marketing Jobs That Will Earn You Adult Sized Paychecks 2020
---
Global Remote Work Job Boards
Established and brand new startups of all sorts of post jobs on AngelList. My favourite feature about this Angel List is – salary transparency. Each job posting, remote or otherwise includes an annual salary in the header. This way you can easily assess the budget of the client. You can also clearly see the profiles of those who work there and connect with them if you feel compelled to do so. AngelList has a large collection of German startups and many of them offer remote work opportunities.
Appropriately named, this platform lists jobs for nearly any category imaginable. It also has a nifty savings calculator, application tracking tool, and other resources.
WWR has a super intuitive jobs board categorised into Marketing, Programming, Copywriting, Business Management, etc. The job board is very easy to navigate. You can find full-time remote jobs as well as contract-based jobs on WWR.
If you like to work with tags, then you will like the Remote OK's job board. The job board has tags on all of their job listings, making it very easy to set filters for specific listings. You can filter jobs posted by recruiters, by experience level, by type, and even whether they're a tech or non-tech jobs.
The team behind remote.co-hand-curates the list of remote jobs. Their job board is conveniently broken down into various categories, and clearly shows the timestamp of each posting. There's also a handy feature of allowing you to search or browse by job type. You can also find some great resources for remote job seekers, including a great Q&A board frequented by a supportive community with regular content.
Remote.com lists contract, full and part-time jobs. Similar to Upwork, Remote.com lists the required experience level – beginner, intermediate and expert. Another cool feature I liked is the job activity in which you can see how many applicants applied for a job.
JustRemote has a very simple and easy-to-use UI. It covers many job verticals including Development, Marketing and Design, HR, and Customer Success positions. Its job board allows you to filter roles by location. You can clearly see information about whether a job has a specific country or time overlap requirements.
---
Related: These Companies are Hiring Remotely! Find The Best Remote Jobs in Europe
---
German Job Portals (for English Speaking Remote Jobs in Germany) 
There are thousands of jobs listed on this job board. I really love that you can filter out jobs by language requirements. Germany has a large population of expats from other European countries as well, so it is very convenient to have such a useful feature. Jobs in Berlin also have sister websites for other major German cities. You can also find a listing of remote jobs.
As the name suggests Berlin Startup Jobs exclusively posts startups jobs. The job types range from contracting to full-time. They have a selection of remote jobs which you can search by typing 'remote' in their search field. However, the majority of jobs are based in Berlin, targeted at German/English-speaking people in the city.
German IT jobs is a pretty cool website for finding IT remote work in Germany. They not only list jobs exclusively for English-speaking expats, but also provide support with the job application and make sure you meet the requirements and eligibility. They also claim to offer support with house hunting and paperwork to prepare for a relocation to Germany. I personally have not used their services but I know that when the time comes to move to Germany, this kind of support can save a newcomer from tons of stress.
---
German Freelancing Platforms 
Twago is basically the German version of Upwork and a great source for finding remote work in Germany. However, there is much better earning potential as most clients and freelancers are from Germany or European countries. Naturally many projects are posted by German clients, so you should have good knowledge of German to truly benefit from Twago's network. They have quite a limited free profile feature, and to use it fully you have to get a paid membership for 29 €/ month.
---
---
Freelance.de is a portal for German-speaking freelancers. You can find projects in every vertical possible. The platform offers very limited service for their basic account. There's a weekly limit of five proposals per day and you cannot even customise your message. This means you send your 'proposal' with an auto message created by the platform. You cannot see client details even when they reach out to you first. There are some remote jobs but they are quite rare. I personally don't recommend this platform simply based on their extremely limited basic version but their full features can be unlocked for 12,50€ / month.
Just like Freelance.de, this platform offers an extremely limited free version as well. You can create your profile, and that's it. It is also possible to send 15 proposals. If a client is interested and replies to you, only a partial message is visible and contact details will be hidden from you! You can view the full messages only after you upgrade your account for 9,99 €/ month.
In my experience of working remotely while living in Germany for the past few years, you may have better luck finding remote jobs in Germany with global platforms. Especially if you are a foreigner living in Germany with a typically foreign-sounding name (such as mine!) the response rate of German freelance platforms might be lower than Upwork or People Per Hour.
But as always your mileage may vary! 😉
Have you ever worked remotely while living in Germany? How would you describe your experience of finding remote work in Germany?