How to Deal With Unpaid Invoices in Germany? (AKA How to Send a Mahnung to Your Clients)
Last updated on December 23rd, 2022 at 06:39 pm
Is your German client not paying you? What is the official dunning procedure and etiquettes for unpaid invoices in Germany? Learn how to write a friendly reminder and Mahnung to your German client.

!Don't forget to download the payment reminder samples at the end of this post!
Freelance life can be hard on bank accounts. Drastic irregular income makes solid budgeting almost impossible.
Do you know what makes this even more difficult? Clients who don't pay on time.
Last fall I secured a large-budget project with a corporate client. Long story short, after paying the first milestone promptly, they missed the payment deadline for the second and third milestones.
Nearly €8000 in unpaid invoices just before Christmas – talk about timing.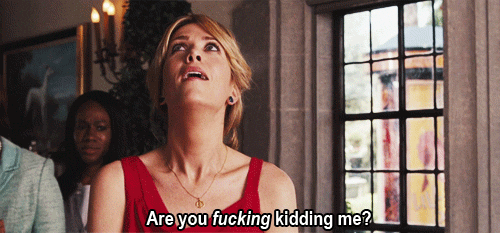 After much sweat and tears, I managed to retrieve all my owed funds by using the standard German dunning procedure. It only took about 8 weeks *phew*
If you are a freelancer it's likely that at some point you're going to come across a client who doesn't pay you on time (or not at all!). No one ever likes to constantly nag clients to get paid.
So what do you do when it comes to unpaid invoices from clients? 
I will explain step by step in this post when a gentle payment reminder suffices and when to escalate to a Mahnung for your unpaid invoices in Germany. You can also download the payment reminder samples at the end of this post.
But first, here are some related German terminologies and their English translations. 
| | |
| --- | --- |
| German | English Translation |
| unbezahlte Rechnung | Unpaid invoices |
| Zahlungserinnerung | Payment reminder |
| Mahnung | Dunning letter |
| Mahngebühr | Late fee/ fine |
| Mahnverfahren | Dunning procedure |
| Inkassowesen | Debt collection |
| Inkassounternehmen | Collection agency |
When Should You Send a Payment Reminder To Client?
When a client misses the payment deadline – like anywhere in the world.
Ideally, you will have a payment deadline and your preferred payment method outlined in your invoice. The first and the foremost way to ensure that you get paid is to send a valid invoice to your client.
---

Note: If you don't know what a valid German/ EU VAT invoice should look like, then read this first

---
The first unofficial payment reminder is formulated in a friendlier tone and without the nasty M-word. It is essentially the harmless little sister of the Mahnung.
Don't hesitate to send a reminder a day or two before the payment deadline. A polite reminder in advance to inform the customer in a neutral manner that the invoice is still outstanding is not uncommon or rude at all. 
If you see no money in your bank account by the deadline, then send a reminder on the first day after the payment deadline. For example, if your invoice states 14 days time frame, the reminder can be sent on the 15th day. When you actually want to send the reminder is up to you. There are no legal guidelines for this. 
It is quite usual to send at least two unofficial payment reminders for unpaid invoices in Germany before sending the Mahnung.
However, you should know that these friendly payment reminders have no real or legal consequences if the customer still does not pay.
Should You Send Payment Reminder or Dunning Letter (Mahnung)?
Legally, it is not even required to send payment reminders at all. The client is automatically in default by missing the payment deadline. 
In fact, sending payment reminders can lose work time and costs that you cannot recoup plus all that stress. Sometimes the payment may be set back because the client is counting on you to send a reminder first.
In my case, my client kept making a bunch of excuses like the CFO was on sick leave, or no one else had access to account tools etc etc (for two whole months!).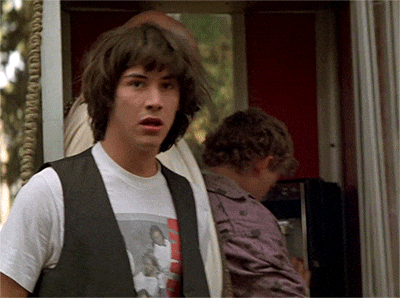 It only delayed my payment even further and ate away my time and resources.
So why send payment reminders at all?
Because it's tactful – and often expected out of common business courtesy.
Sometimes clients just forget. They are also business owners just like us – with a hundred things to manage in and out. It makes sense to give them some benefit of the doubt. 
Perhaps the client has just overlooked the invoice in the mail or simply forgot. Most of the time, (at least in my personal experience) the client has an oops moment, apologizes and pays immediately.
Then we all live happily ever after.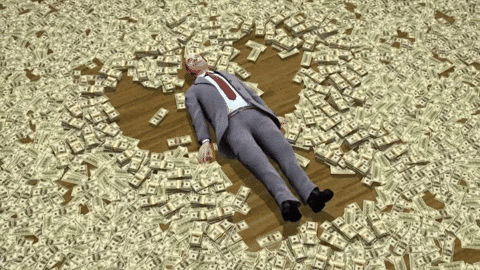 With the payment reminder, you maintain civility with the customer. Especially anyone who has only accidentally missed payment will appreciate a friendly reminder at first.
A Mahnung is a legal procedure and therefore considered an aggressive measure. 
So it really depends on your relationship with your customer whether you want to send a Mahnung (and burn the bridges) or keep a working relationship. It's really hard to salvage the situation once your cross that dreaded Mahnung bridge.
Unfortunately, your client is not responding to the friendly payment reminders.
Now you have to take the official legal route.
How to Send Your First Mahnung
The 1st Mahnung is the first official step of the dunning procedure in Germany.
The format of a Mahnung is not much different from an invoice. Here is a list of crucial information that belongs in a valid Mahnung.
It must be clear that it is a Mahnung so state it clearly on the document title field. 

Provide the name, address, company name of the creditor and the debtor (i.e. you and your client).

What service did you deliver?

Original invoice details i.e. date and number

What is the outstanding invoice amount?

If you are claiming interest on arrears: what is the reason for the claim, what period of time is involved and how can the interest rate be explained?

The amount of late payment fee, if charged.

Your client's and your VAT ID

A concrete date as a payment deadline. Avoid vague phrases like "within three weeks" are too vague.

Your bank details: Where do you want the money transferred?
---

Related: How to Choose the Right Business Bank Account For Freelancers in Germany

---
How Much Mahngebühr (Late Payment Fine) Should You Charge?
As soon as your customer is in default of payment, you can charge late payment fees. There is no legal regulation regarding the number of reminder fees. General guidelines are as follows:
Mahnung: 2.50 to 5.00 euros

Mahnung: 5,00 to 7,50 Euro

Mahnung: 7,50 to 10,00 Euro
Some freelancers also charge a small percentage of the amount owed in the invoice.
How Much Late Payment Interest Should You Charge
§ Section 288 (1) and (2) of the German Civil Code (BGB) sets the interest rate for late payment: For B2B transactions, this is usually eight per cent, for consumers five per cent.
Since there is no legal regulation on out-of-court dunning procedures, you can decide for yourself whether you want to claim fees and interest on the first day of default – the right to claim them exists as soon as the customer defaults on payment.
You can also mention the late payment fee in your client freelancer service agreement so it doesn't come as a surprise to your client.
If your client has not responded to the first Mahnung now would be a good time to step up a bit.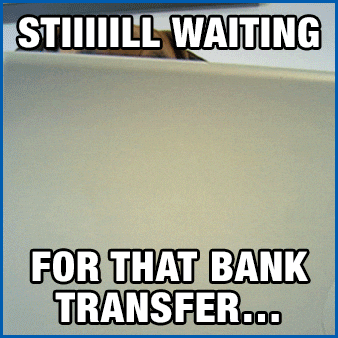 Time to Send The Second and Third Reminder?
Unless your client has suddenly decided to drop everything and live off somewhere in the Himalayas, ignoring the Mahnung basically shows that he isn't very keen on paying you.
The crucial thing at this stage is to set shorter payment terms. If your payment deadline in the first Mahnung was about 2 weeks or 14 working days from the date you sent the friendly reminder, now you should fast-track to one week or 7 working days.
No need to be generous with deadlines at this point. Any more waiting will be at your expense. 
In most cases, these measures will get your clients to get moving and address any unpaid invoices. Unfortunately, it does not always happen.
Still no payment? It is not worth the time and effort to send Mahnung anymore.
Now it's time to reach out to the experts.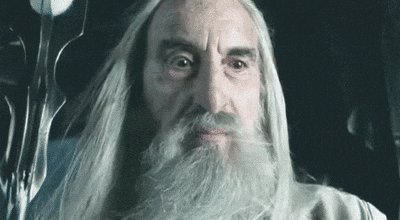 ---
NOTE: You can also automatically generate Mahnung in your invoicing tool. Read here on how to find English accounting and invoicing software in Germany.
---
How to Initiate a Legal Dunning or Debt Collection Procedure?
If Mahnung(s) did not work, the last step is to initiate legal dunning proceedings for your unpaid invoices in Germany. BTW, there is no minimum number of Mahnung you have to send to the client before you go to court or to a lawyer. You can start the procedure even after sending the first Mahnung. 
The judicial dunning procedure is very all time-consuming and stressful. It is worthwhile to outsource it to professional providers – debt collection agencies (Inkassounternehmen). There are several debt collection agencies in Germany. It is best to look for one in your and your client's local area.
You can also apply for this procedure directly at the responsible district court. If the customer objects to the dunning notice, it is recommended to engage a lawyer. If you call in a debt collection agency or a lawyer for your unpaid invoices in Germany, the costs for the clients can quickly reach three-digit figures.
The judicial dunning procedure and letters from the lawyer will make the most clients pay up any outstanding invoice.
However, you should be prepared to lose the client once you start this procedure. This last step should, therefore, be extremely well thought out.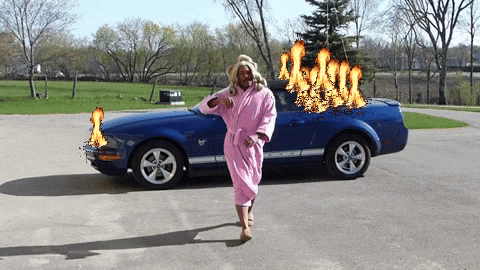 ---

Also read: Making Small Claims: How to hire a lawyer in Germany at affordable legal costs

---
Where Can You Apply for a Dunning Procedure in Germany?
You can apply for the judicial dunning procedure directly online at the portal Online Dunning Application (in German). This works for clients with a business registered in Germany. However, it becomes more difficult if they are located outside the EU.
For a successful dunning procedure, you must be sure that the invoice is legal and that the order has been properly executed, and you must also be able to provide all the necessary evidence of the work done. Otherwise, legal proceedings can be lengthy and costly. Getting a lawyer in Germany can be quite expensive.
Therefore, it makes financial sense to get professional liability insurance that can help you cover costs in case something goes wrong. Hiscox is an EU-based professional liability insurance provider that covered nearly every profession imaginable.
Click here to learn more about freelancer insurance offers by Hiscox (in German)
Timeline For Sending Payment Reminders For Unpaid Invoices in Germany
As mentioned above, you can always send the first Mahnung immediately after the client misses the deadline. However, the following timeline is widely adopted to give some benefit of the doubt to your client and to avoid any aggressive measures that could potentially sever your relationship with them.
2 days before the payment deadline – Send 1st friendly payment reminder 

1 day after payment deadline – Send 2nd friendly payment reminder 

7 days after payment deadline – Send 3rd friendly payment reminder  

14 days after payment deadline – Send 1st Mahnung

28 days after payment deadline – Send 2nd Mahnung

36 days after payment deadline – Send 3rd and final Mahnung

40 days after payment deadline – Initiate the debt recovery procedure with a collections agency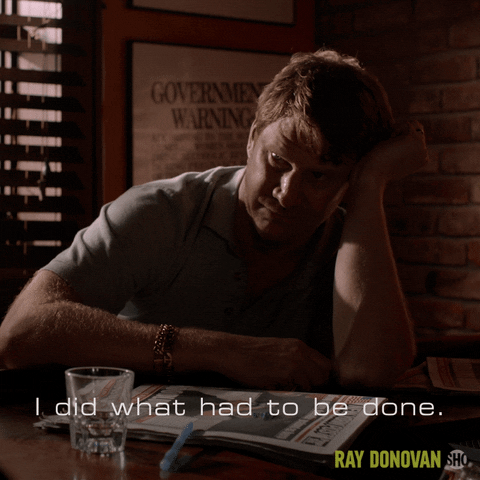 NOTE: Some accounting tools come with automatic and premade payment reminders and Mahnung templates. Read here on how to find the right English accounting and invoicing software in Germany.
Sending a Mahnung is never a comfortable moment but it needs to be done. 
So don't hesitate. Just remember that it's a normal business transaction. It's only about receiving the payment in return for the services that you provided to your client. If anything, it is the client who has failed to honour the client-contractor agreement. A little tact and being aware of the right procedure can help you retrieve your well-deserved hard-earned money. 
Have you ever had any unpaid invoices in Germany? How did you recover your money from them? Let us know in comments. 
Download the payment reminder samples below