Best Things to do in Crete – Road Trip in Crete
Last updated on January 6th, 2023 at 11:37 am
Are you planning a holiday in Crete? Read this post to learn about how you can enjoy a two-week long road trip in Crete. Need some ideas and inspirations for what to do in this surreal Greek island during your vacations? I've also listed all the best things to do in Crete – from the west coast to the east! 
Every once in a while, you long to be in a place where you can let yourself go and become one with nature with all your senses. Crete is that one place – at least for me.
On this beautiful Greek island, you are surrounded by extraordinary natural beauty, food, music and friendly locals with a laid back attitude famous for their hospitality. If you are looking for an opportunity to break free from your daily life, business, job – basically a complete vacation from your established reality – then you need a holiday in Crete!
We decided to go for a spontaneous holiday in Crete this August. It was certainly a risky move considering there is a worldwide pandemic and countries are closing borders left right and centre. But we found a golden window of opportunity in late July- early August that was just too good not to take advantage of.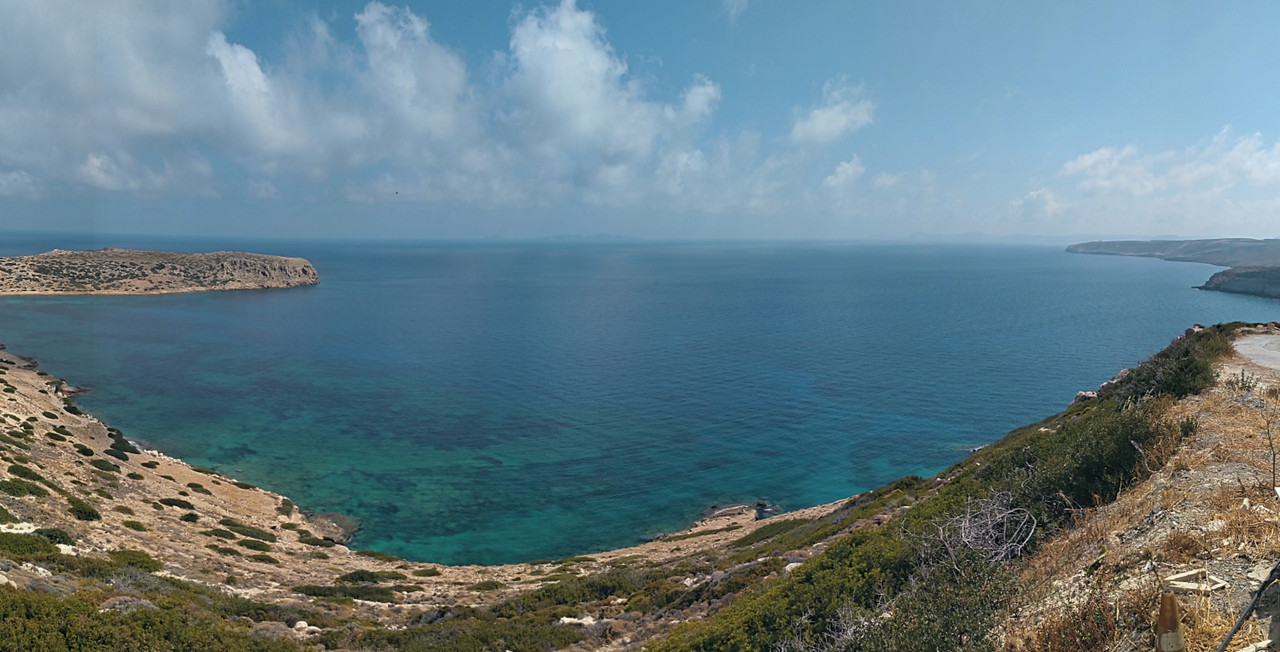 Greece had just reopened its borders in July for tourism. Things were looking good with a relatively lower number of daily cases in the country. We quickly booked a two weeks long holiday with refundable flights and accommodation and crossed our fingers until the day of departure.   
And oh boy, what a sensational little vacation it was. I'd read in a lot of travel guides that there's something magnetic about Crete. After spending a few days, I can safely say that I've never felt so connected to a place.
Anyways, here are some of my tips on how to responsibly and safely travel to Crete during Corona travel restrictions and some fun things to do in Crete in two weeks.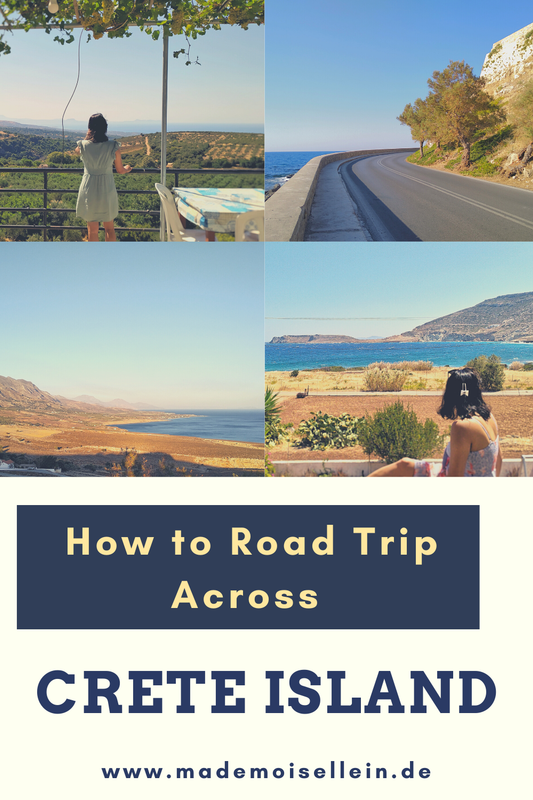 ---
Disclaimer: This blog post may include affiliate links. These links do not cost you anything but I might earn a small commission if you decide to use goods or services from one of my recommended partners. Thank you for your support to help keep this platform growing!
---
Formalities for visiting Crete during Corona travel restrictions
If you are planning to travel to Crete during the COVID19 pandemic you need to fulfil some obligations and paperwork as well take some basic precautions before travelling and booking your flights and accommodations.
Submit the PLF form
Every traveller to Greece is required to submit a 'Passenger Location Form' (PLF).
You must complete your PLF at least a day before entering Greece here. You have to provide detailed information on your point of departure, recent travel history, and the address of your stay while in Greece.
Only one form per family is sufficient. However, if you are an unmarried couple with different last names fill up one form for each of you and then add your partner in accompanying traveller section. Even if you live in the same household. Some couples reported that they used just one form but ended up having trouble boarding their flights. The last thing you want is to miss out on your holiday in Crete because of something so small and avoidable!
We filled up two forms and had one QR code for each of us. During check-in, we had to show our individual QR codes.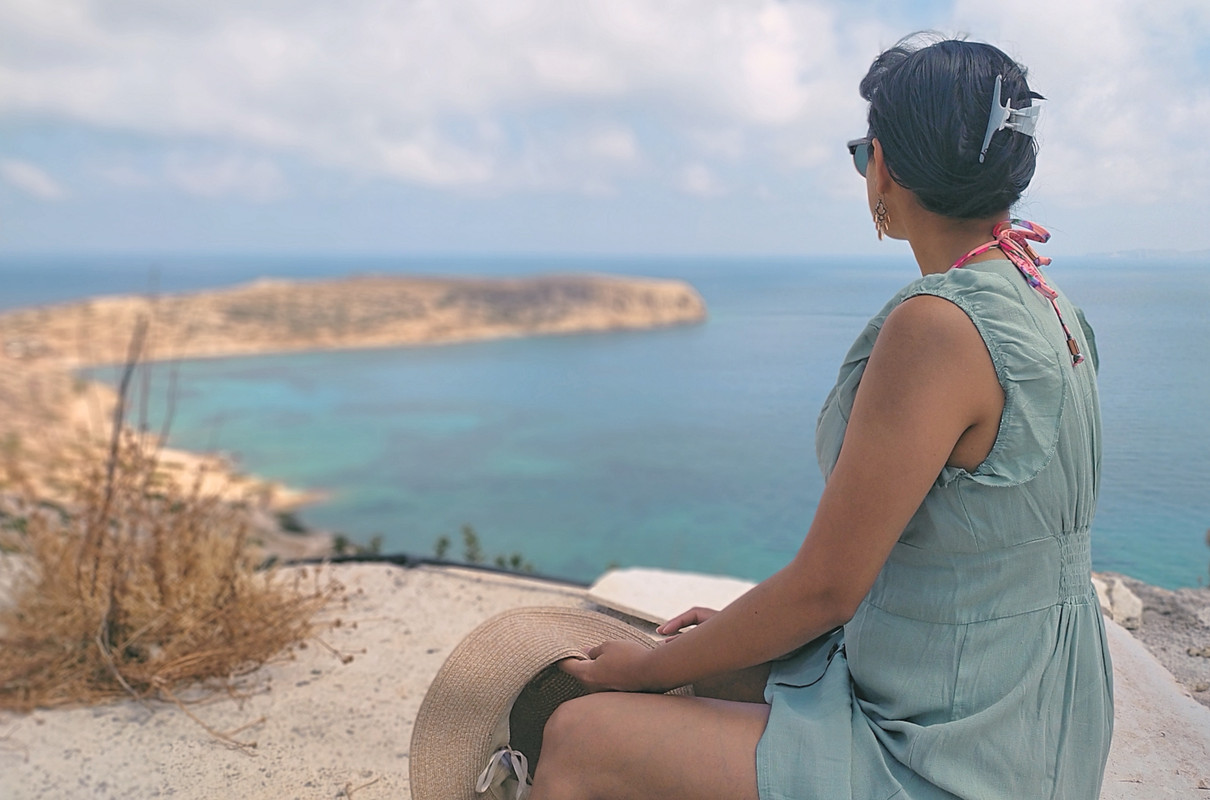 Book only refundable flights and hotels
We did not want to take any risks during the pandemic so we opted for refundable or re-bookable flights and accommodations. We booked a direct flight from Nuremberg to Crete with TUIfly. They don't offer refundable flights, however, there is a possibility to rebook it at a later date.
Unfortunately, they charge an extra fee for this option which I found really disappointing considering large airlines like Lufthansa offer a full refund on every flight by default because of the current situation. They also do not charge any rebooking fee. If you live in a larger city and have the option to fly through Lufthansa then I'd highly recommend them.
Booking refundable accommodation was much easier. Both Booking.com and Airbnb offer hotels and holiday apartments in Crete with fair refund policies.
If you are booking a holiday in Germany, then it is highly recommended to book a holiday package. Since Corona pandemic, most German holiday providers offer fully refundable holiday packages by design.
LTURS in Germany offers fully refundable packaged holidays to Crete starting from  €289 per person.
Click here to check if you can book a lovely holiday to Crete with them from your city!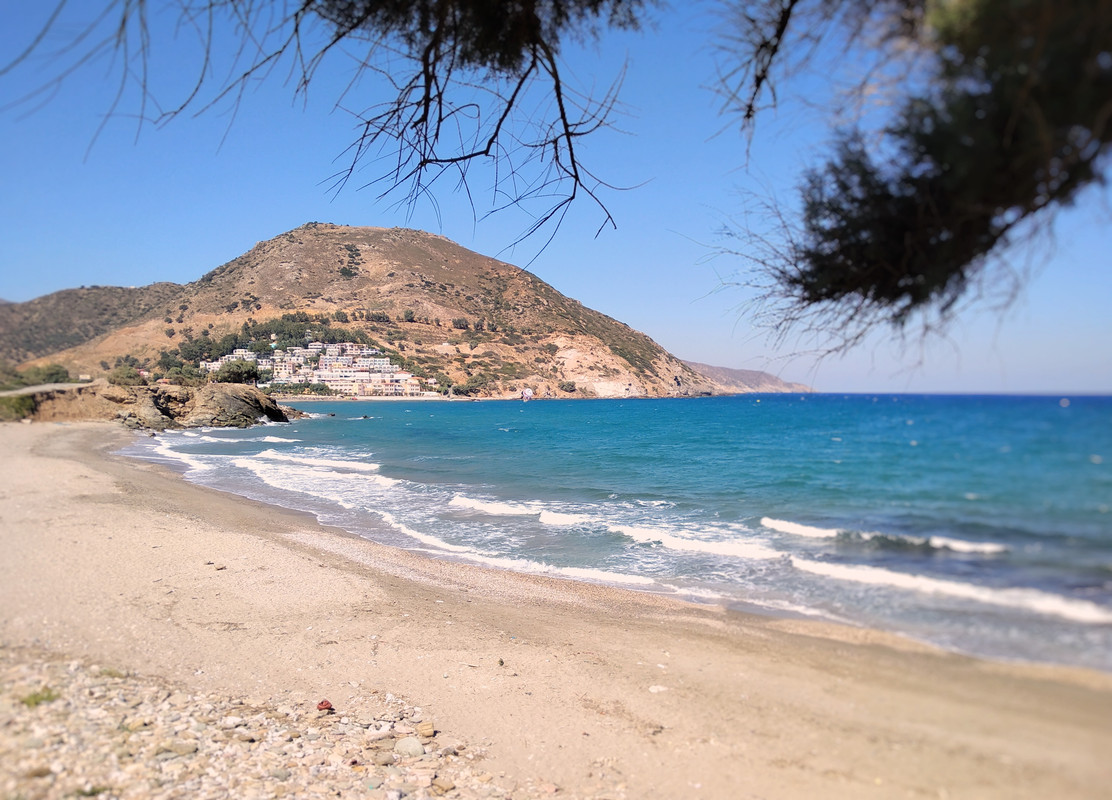 Keep an eye on the latest COVID news
This is a no-brainer during these times. The situation during COVID19 pandemic changes by the minute and it is responsible to stay informed. Keep an eye on the website of the official travel authorities in your country.
In Germany, the Federal Foreign Office is responsible for issuing travel warnings. Since the pandemic started they update their travel guidelines every day. We checked the page at least once each day to make sure we don't miss any latest warning for travelling to Greece.
For travelling to Greece, your best bet is their official travel guide. This page is updated every day with new information. It also clearly describes the protocol for travelling to Greece with air, sea or land. You can also fill up the PLF from this page.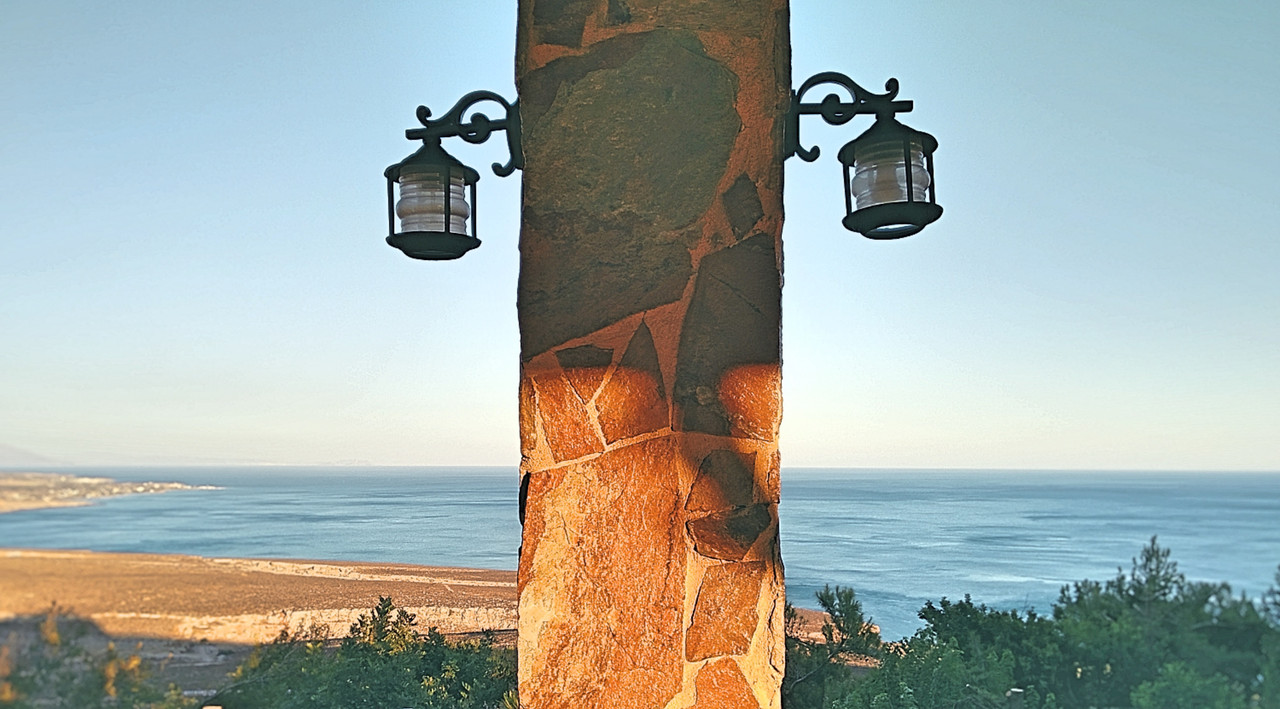 Travel responsibly and keep yourself and others safe
Living our day to day life with COVID19 is probably the new normal now – at least for an unforeseen time. Travelling in 2020 is a privilege, for now, which is why it is really really important to exercise caution while on the road.
I think wearing the mask in public areas, cleaning our hands and not touching anything unnecessarily is the bare minimum we can do as tourists to avoid the spread of the virus.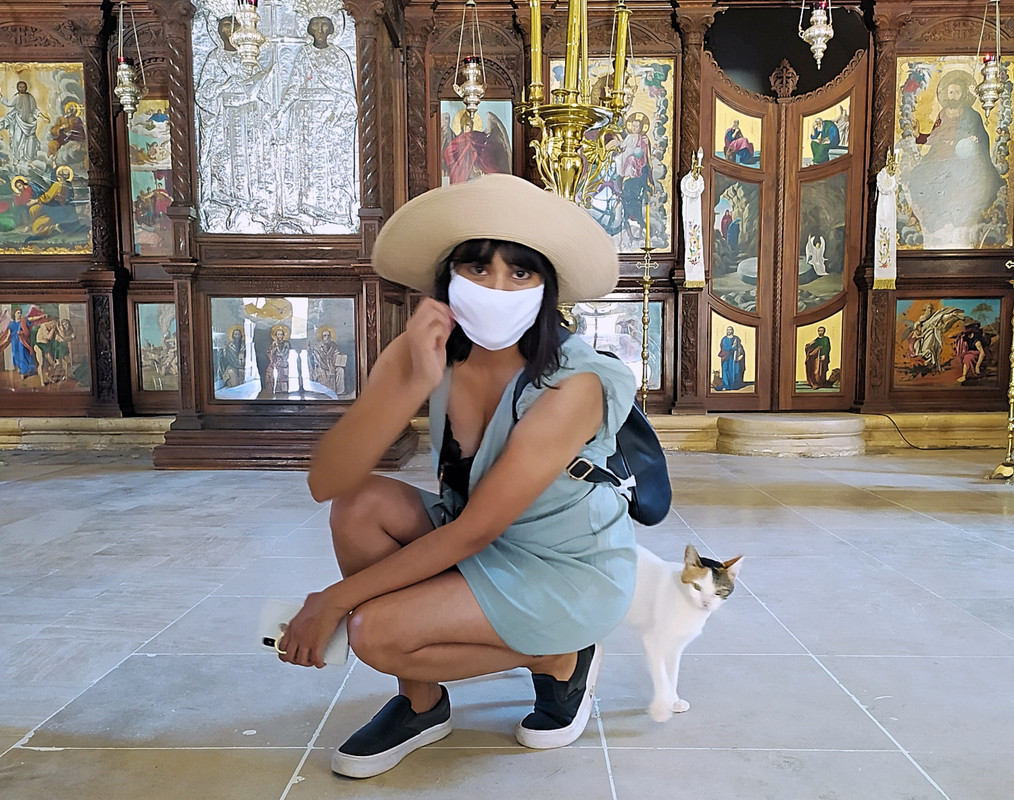 Be responsible not only for your wellbeing but also of the others. Adhere to the hygiene rules laid out by the airlines, public places (this includes tourist destinations, museums, restaurants etc), and local government. Afterall the quicker this pandemic is contained the sooner we all can start travelling again.
When you travel make sure to pack a few clean masks, a good disinfectant, and anti-viral soap (if available). You never know when you will end up needing one.
Obviously, it is a tough situation for the Crete local businesses who are heavily dependent on the tourists so if you visit make sure to tip them well. 🙂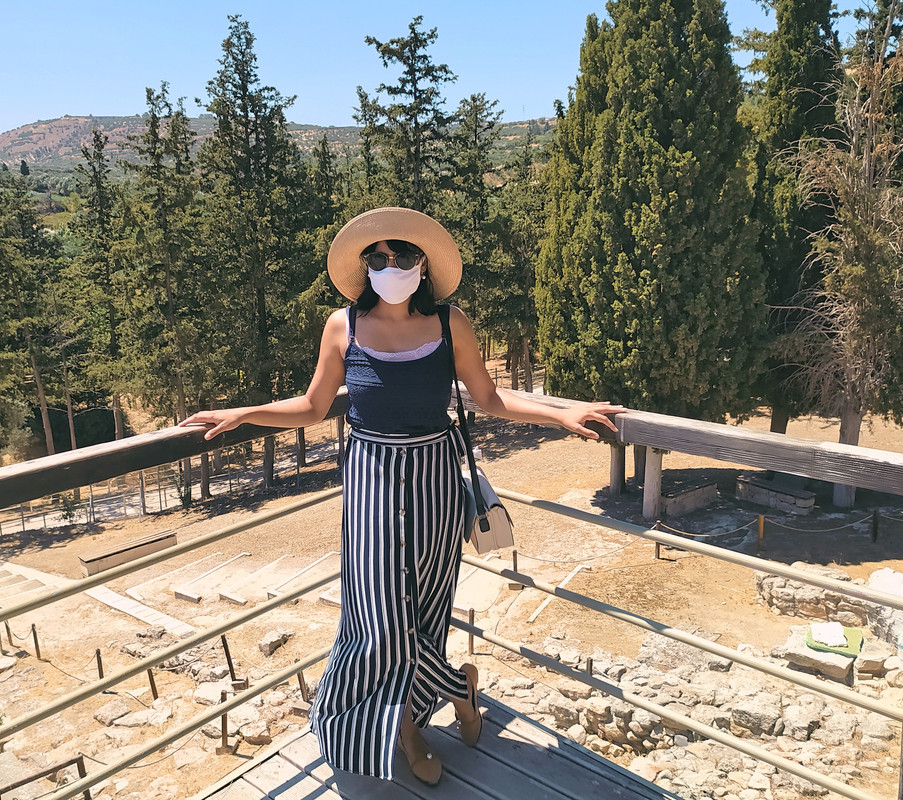 Now that we're done with the formal obligations, let's jump to the fun part i.e. how to plan a two-week road trip in Crete.
When is the best time to visit Crete?
The popular verdict is that you should visit Crete during Spring or Fall months. This is when the weather is a bit milder and very few tourists around. 
Under normal circumstances, August would have been a peak tourist season in Crete. However, this year, Crete was hardly crowded. Before booking our holiday in Crete, I asked around in Reddit's Crete sub to get a better overview of the situation. Many locals suggested that this summer might be one of the best times to visit Crete because there were so few tourists around. 
Once we landed we figured it was pretty accurate.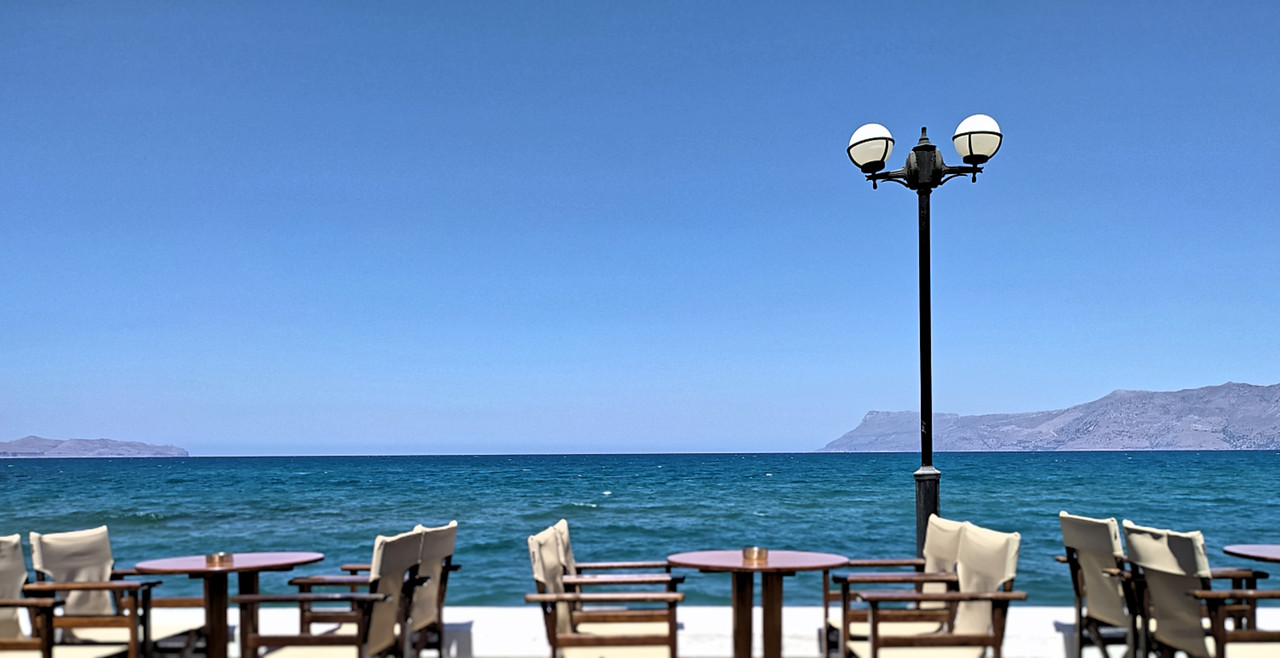 Several promenades and beaches were practically empty. I felt like we had entire restaurants and beaches to ourselves and never had to compete for space with other tourists.
Major cities like Chania, Heraklion, Rethymno, Sitia or Agio Nikolaus were practically empty during the daytime since most people probably spent time on beaches or sightseeing. However, by the evening the same places would get packed when everyone was out for drinks and dinner.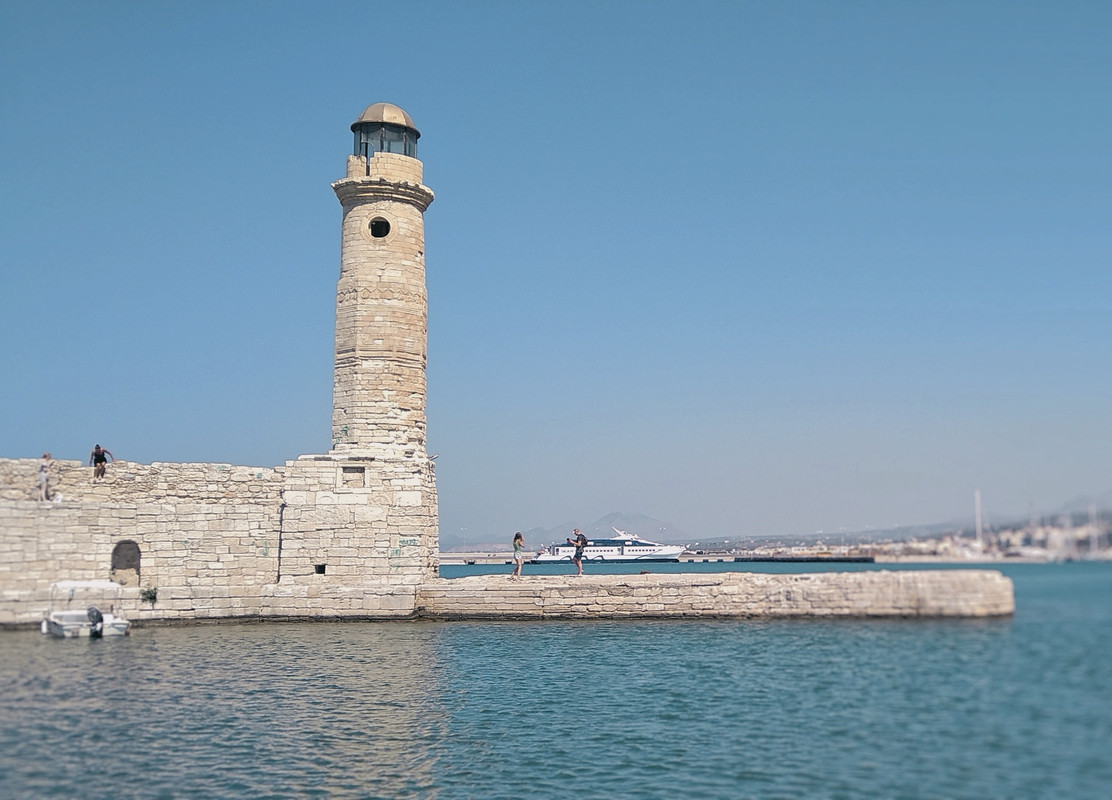 Make sure to carry a good mask everywhere and a good viricide even though many restaurants will ask you to use hand disinfectant before you touch the menu. 
August is also one of the hottest times on the island. However, I didn't find the weather too hot except for a couple of times. Crete is a super windy island. As long as you stay hydrated and keep your head sheltered, you will really manage to enjoy the island despite the harsh sun. 
Besides this, there's water practically everywhere in Crete and you're never too far from a quick dip. If you are out for a day trip then make sure to pack a bottle of water, a hat and a quality sunscreen.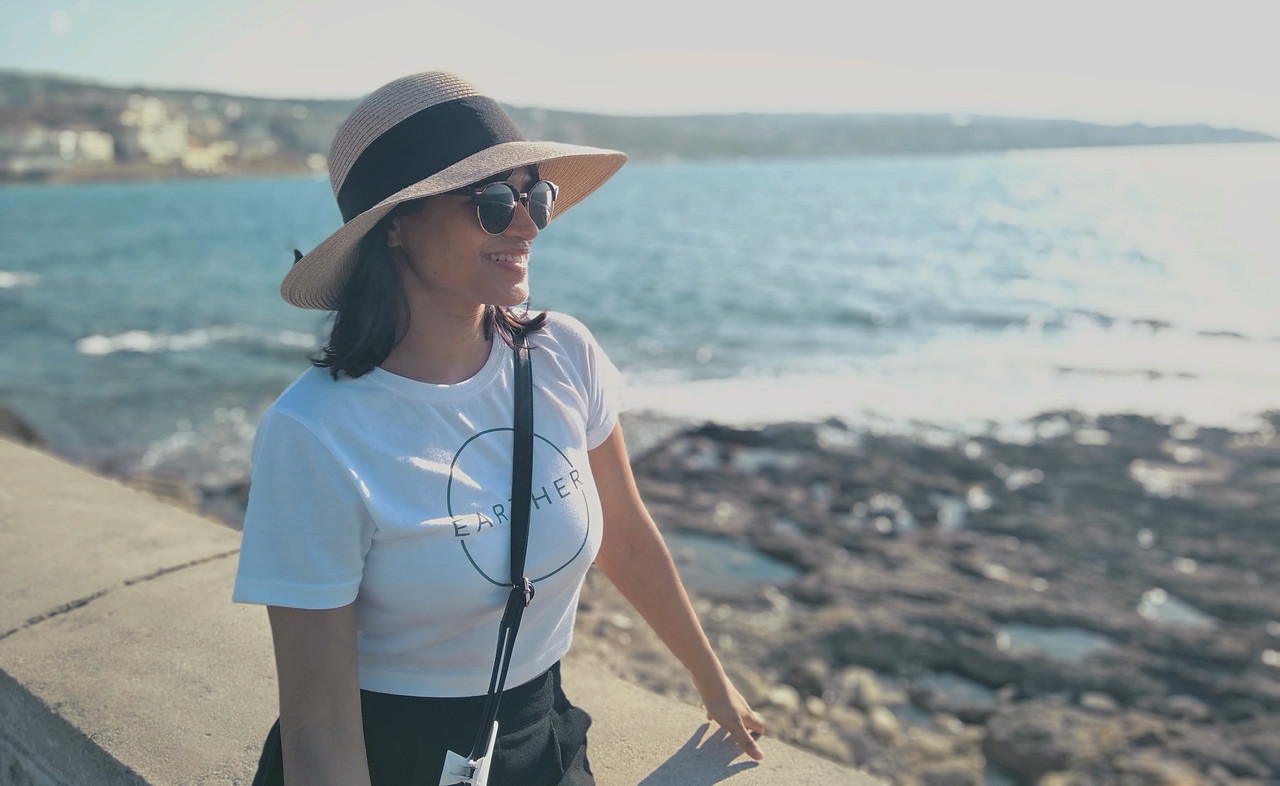 What is the best way to enjoy a holiday in Crete?
Since Crete is the largest of the Greek islands, it offers something for everyone. You can visit vibrant cities with ancient history, busy tourist areas with resorts as well as quiet coves, hidden beaches with invigorating natural beauty. 
Here are some of my suggestions for some fun things to do in Crete.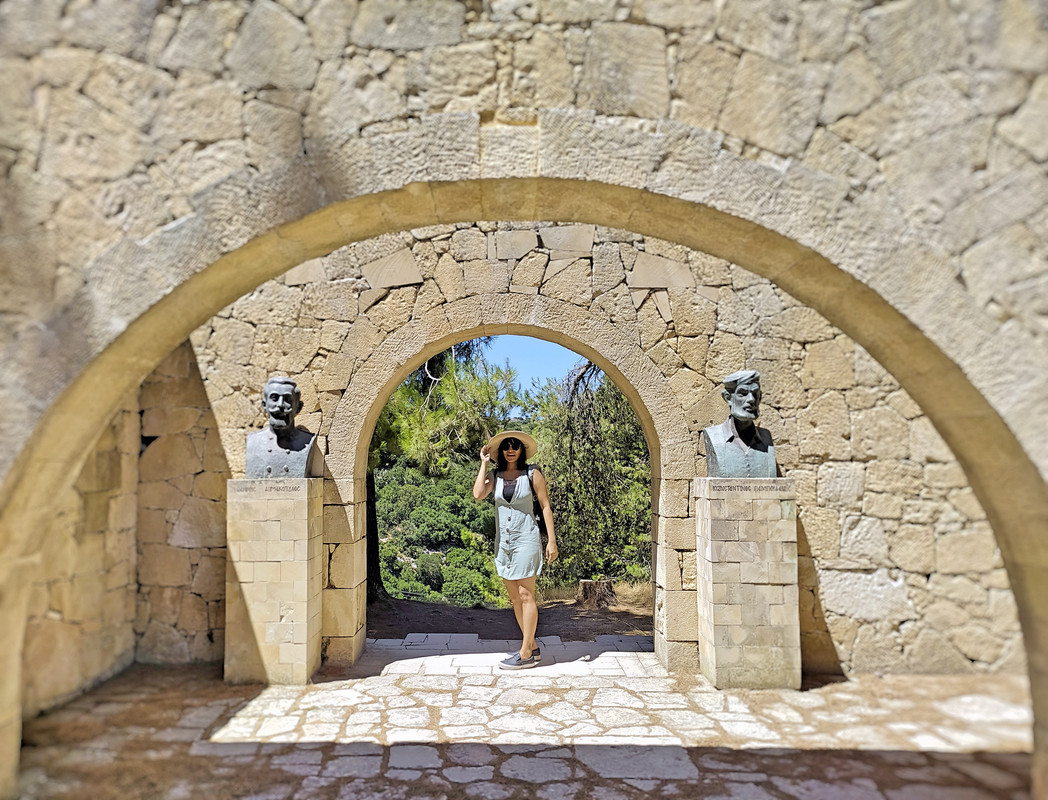 Plan a vacation with at least 10 – 14 days
Obviously, you can just fly to Crete for a fun weekend from any EU airport.
But, Crete is HUGE!
Mere one weekend does not cut it. There are just so many things to do in Crete that you will be better off investing at least two weeks of your time there. Trust me, you will not regret it!
It covers over 8,300 km2 area, making it the largest island of Greece. The coastline alone stretches over 1,046 km (650 miles).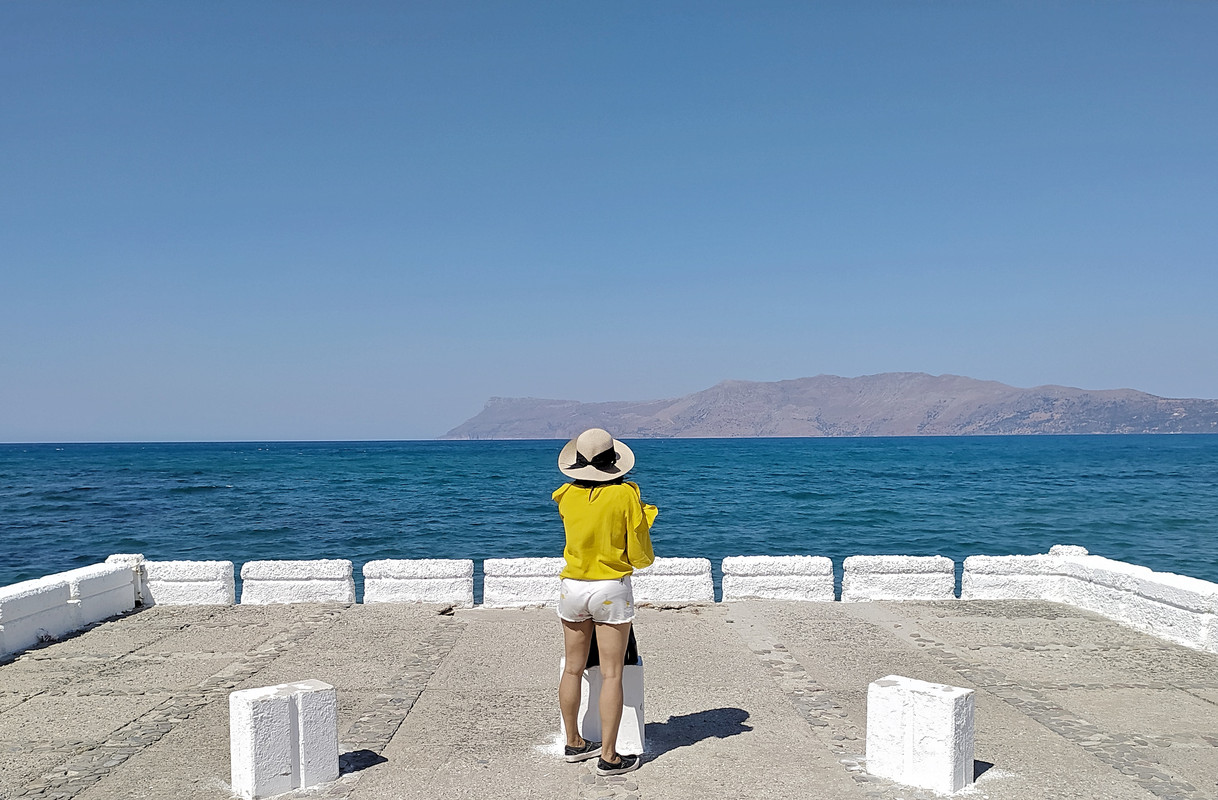 Crete has so many gorgeous beaches but they're spread out to the farthest corners of the island. It takes a fair bit of effort to see the best beaches in Crete. The island also has visit-worthy small traditional (but non-touristy) villages located in remote but idyllic locations.
If you plan just a week or fewer days for your visit, you will hardly get to see or experience anything realistic.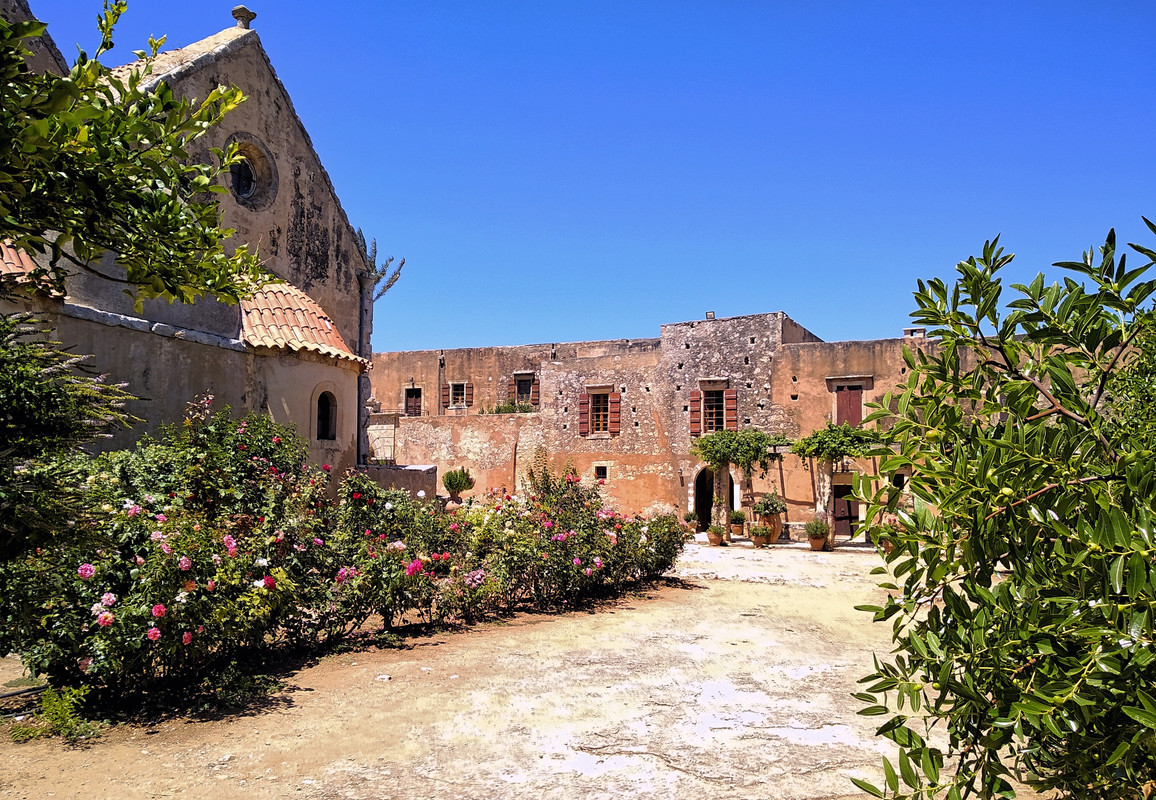 Explore both east and west coasts of Crete
Crete is not only large but also extremely diverse. The west coast is more touristy with vibrant cities like Chania and Rethymno. East and south coasts are rockier, wilder and quieter. Central Crete has a mountainous landscape with a mix of rural villages, vast olive farms, Minoan archaeological parks, ancient ruins, gorges and port city like Heraklion. 
We decided that we wanted to get an overview of this island during our first visit. So we spent one week on the west coast and the next one in the East before flying home. We also explored some places in the South and central Crete during this time.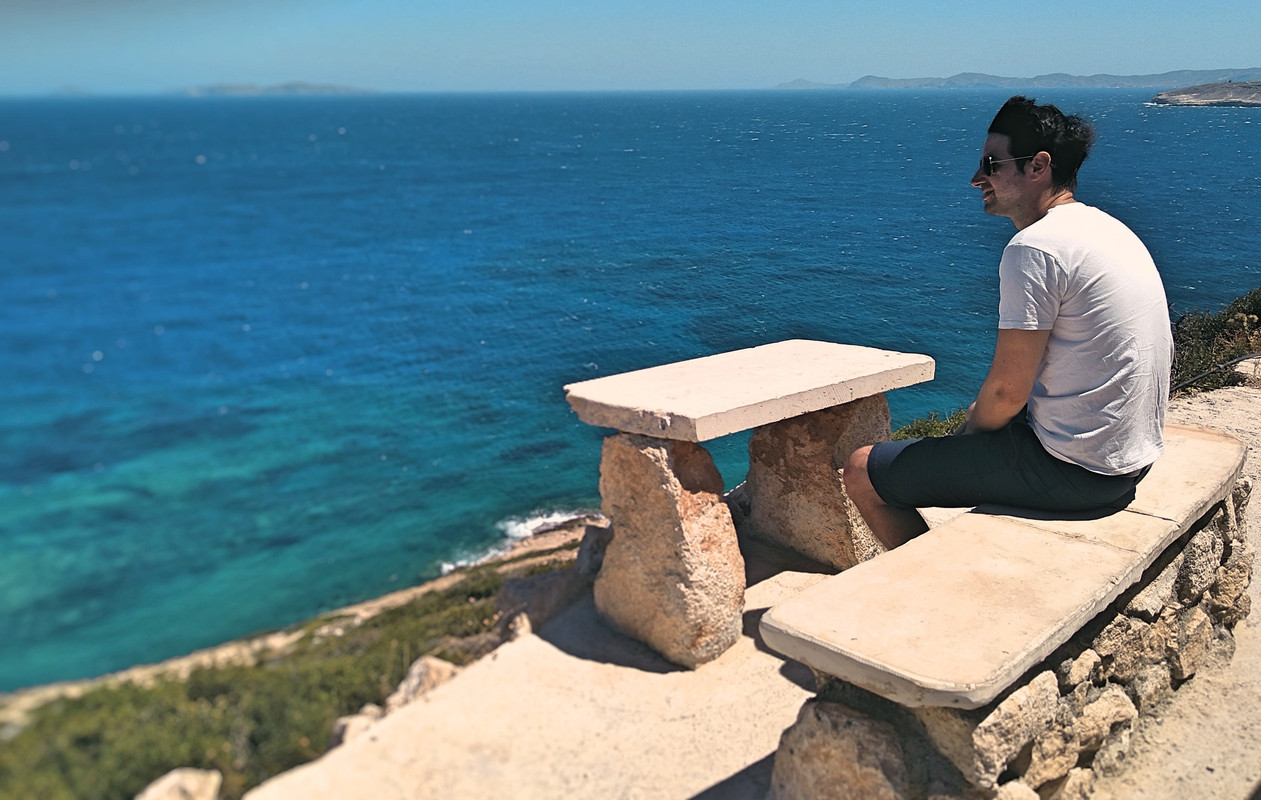 If possible rent a car and go for a road trip in Crete 
Crete is like a small country in itself. Of course, there is public transport, but it is not the most efficient way of travelling around the island. Some of the most beautiful beaches of Crete are located far from the civilisation.
Seriously, there are stretches of long winding roads that go on and on with nothing in the middle. It makes you really dependent upon the schedule of the buses or taxis. Sure, you can take a tourist bus to get around but renting a car is much more flexible (and fun!) 😉 
While it's true that you may drive quite a bit to get around, you will find that Cretan roads are pretty modern and adequately signed in Greek and English. I also appreciated that local drivers are very chill and rarely honk or drive dangerously (Looking at you, Italy!).
Plus the views are literally out of a postcard. So picturesque that we stopped many times, just to take photos of those extraordinary sceneries.  
If you have ever wanted to take a road trip in Europe – Crete is THE perfect place to do it!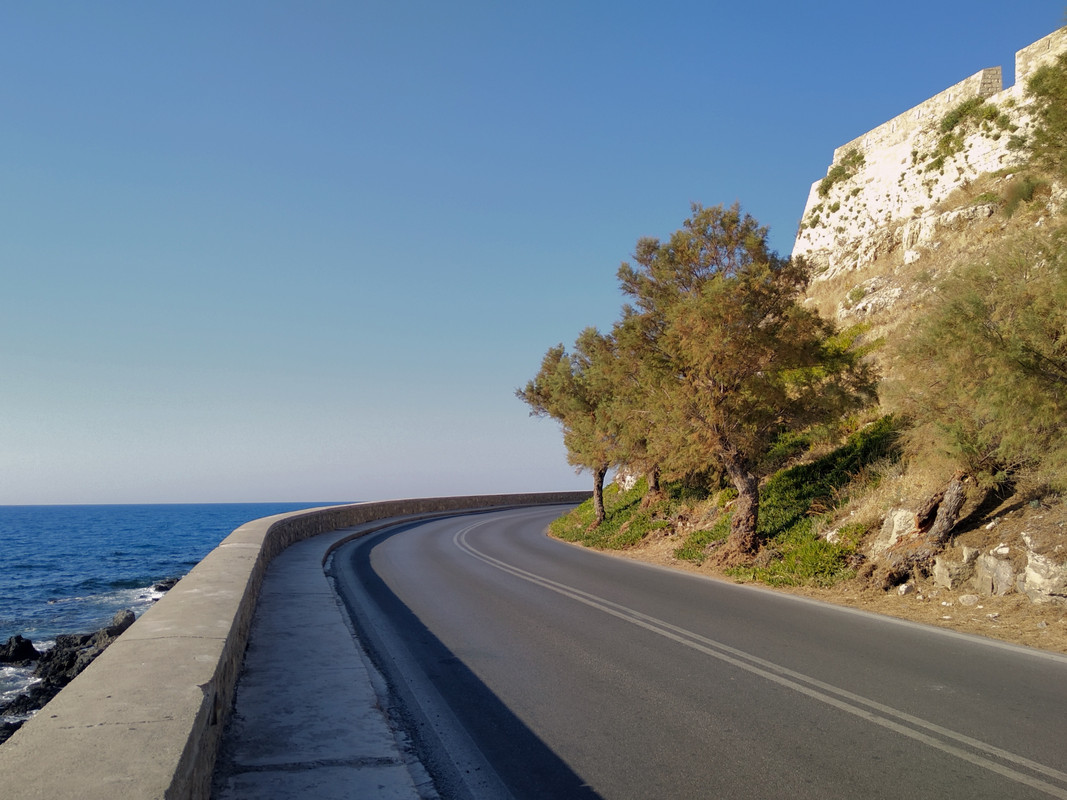 Some tips for renting a car in Crete
Rent a small car. The streets in the cities can get very narrow. Same with the hills where you will often find yourself driving through hairpin bends. Small cars are super handy in these situations. We rented a Citreon C1 that we drove all the entire length of the island – all the way from the West Coast (Balos beach) to the East (Vai beach). This tiny beast was so reliable, resilient and robust. 
Let the experienced driver do the driving. Cretan roads are mountainous. You will come across a number of hairpin bends, blind corners and steeps with sharp turns. It won't be such a bad idea to let an experienced driver take the steering wheels in Crete.
Take full insurance. We opted for full insurance. It was handy because our car got a few scratches here and there. We never figured out the cause of the scratches, but our guess was the tiny rocks falling off from the cliffs now and then. It happens quite often in Crete! Thankfully, we didn't pay for anything extra besides the daily rental rate.
Go with SIXT. If you have read any of my other road trip blog posts, you will notice that I'm a big SIXT fan. It is probably the 10th time we've rented a car from them. This road trip in Crete was an even better experience with SIXT. We hardly had any waiting time during the pick and drop off at Heraklion airport. We were greeted by a very friendly and professional gentleman who literally took about 5 minutes to check-up and then we were all set.
Their prices might be a bit higher than the competitors but our experiences have been much better in comparison to other car rental companies. You can also get a lower rate per day by booking several days or even weeks in advance.
Click here to check the car rental prices in Crete with SIXT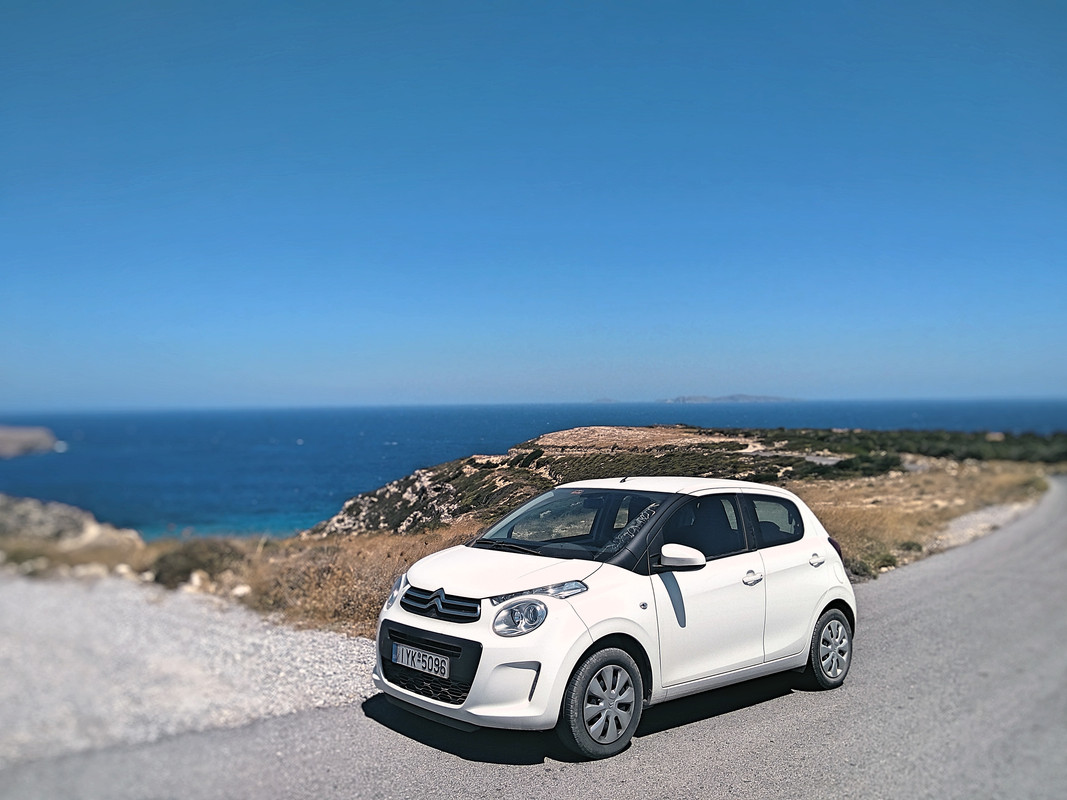 Explore the ancient Minoan ruins across the island
Crete is much more popular for its beaches and gorges than its ancient history. Most tourists overlook its rich ancient history – which is very understandable considering the island looks like a 3d postcard with its ever-present dreamy beauty.
If you are looking for something more than just a few days at the beach or hiking then go to many of the Minoan archaeological parks and ruins all over Crete.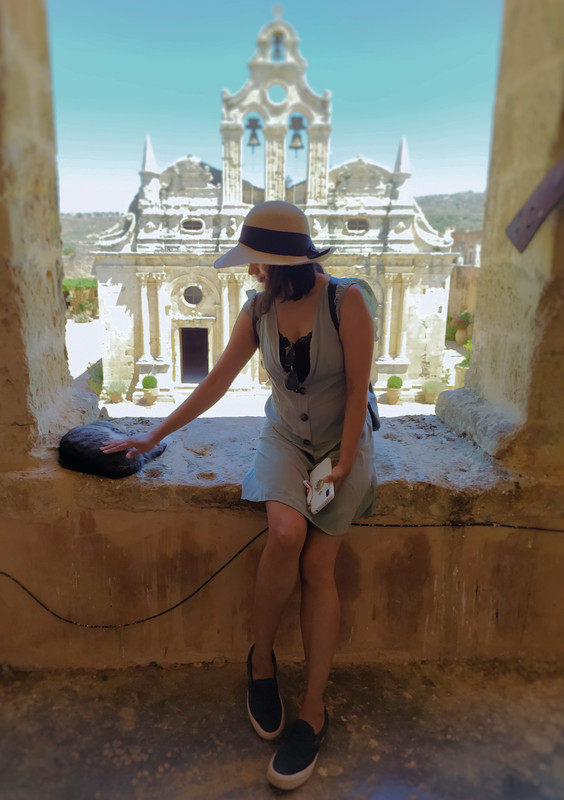 Crete used to be the centre of the Minoan civilisation, a glorious Bronze Age culture from 2600-1150 B.C. Even today, the island is the keeper their achievements with the ruins of Minoan palaces, tombs and sacred sites. 
The ruins of this mystical Minoan civilisation of the Aegean sea are some of the most enthralling attractions on the island. Apart from the unmissable Knossos Palace, the most significant Minoan sites are the places of Phaestos in the south, Malia in the northeast and Zakros on the southeastern coast.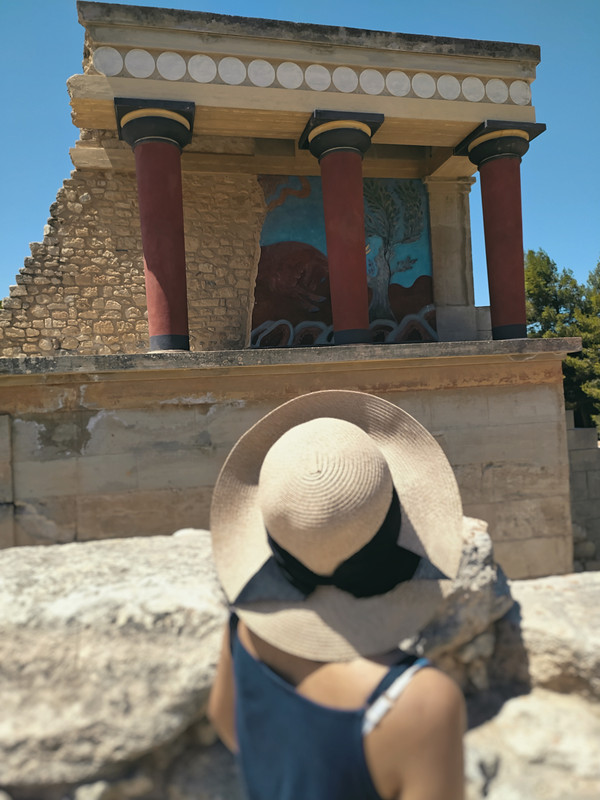 Another significant Minoan site is the ancient town of Gournia and the palace at Palekastro. If you really wanna geek out on Cretan history, you can find some of the best-preserved excavations in the Archaeological Museum of Heraklion. 
Don't miss out on the Taverna food
A true Cretan experience is not complete without experiencing the authentic local cuisine.
But do you know what makes Cretan food even better? The Taverna Experience! We dined and lunched at so many middle-of-nowhere tavernas in Crete's hills and wilderness. These were some of the most peaceful and exotic eating out experiences of my life.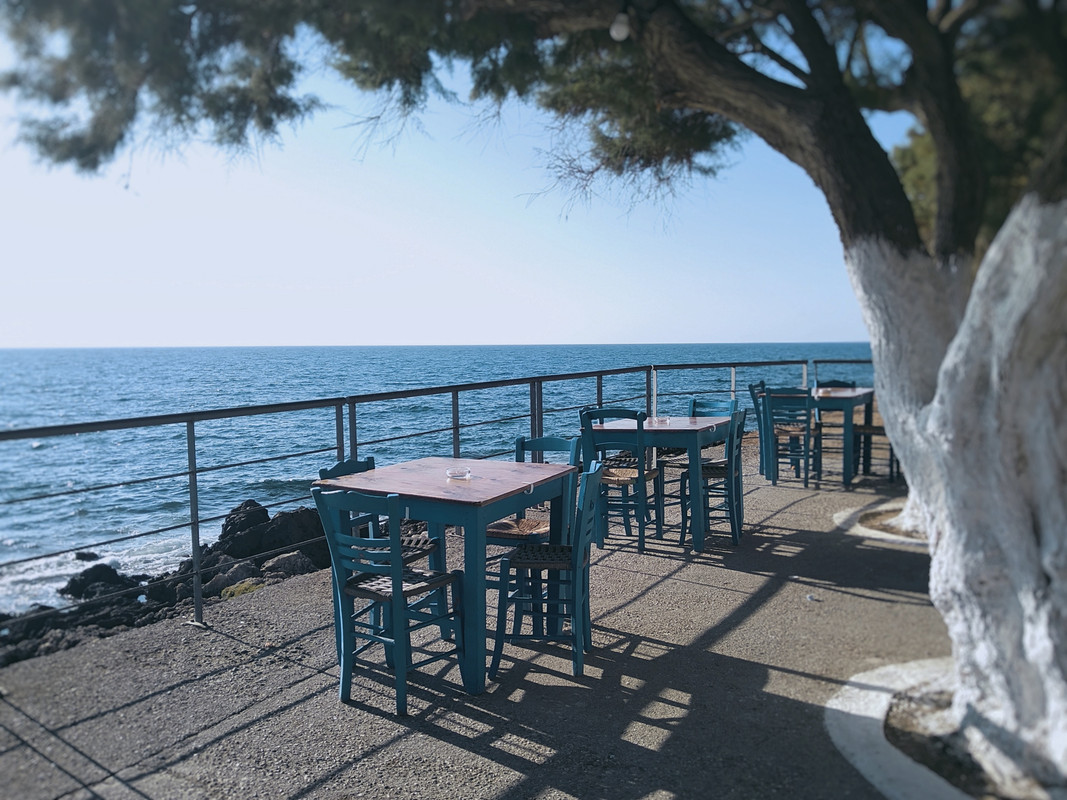 Taverna is basically Greek for an inn. They are traditionally family-run businesses and furnished simply and modestly. I mean who needs fancy decor when you're basically accompanied by the views of beautiful mountains, green forests and endless sea from each side.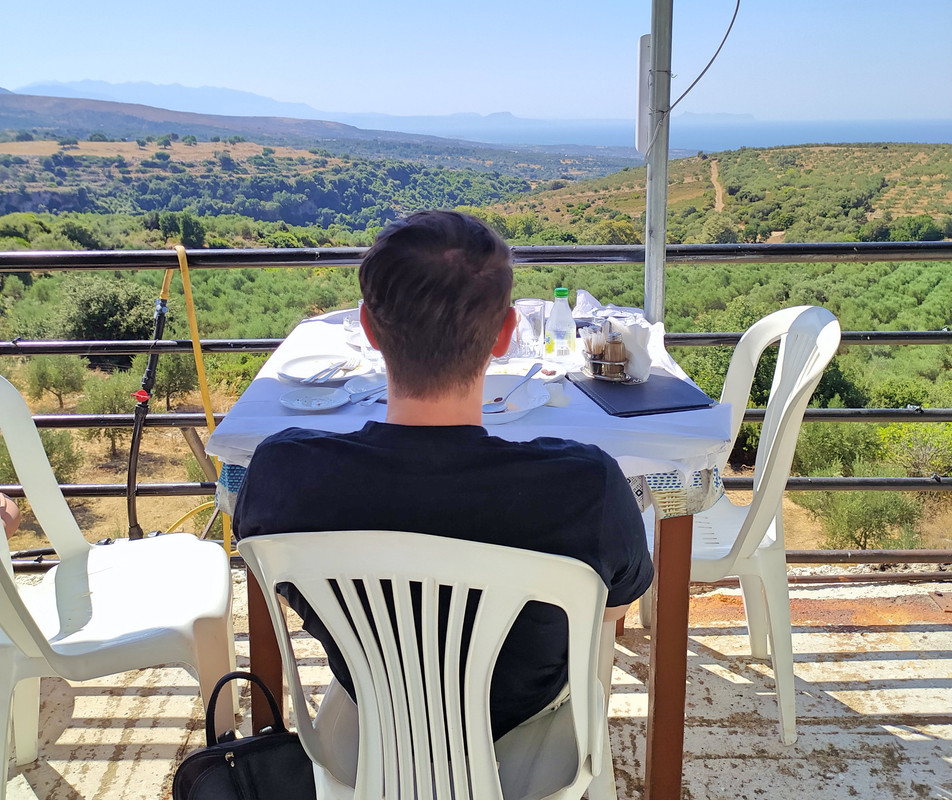 In tavernas, you can taste the most fantastic, pure and rich in taste Cretan food cooked in the locally farmed olive oil. You should also try some of the most simple but wonderful mezedes like goat cheese, olives, dolmades (stuffed vine leaves), grapes, raisins or rusks. So delicious and so healthy! 
As if the great food isn't enough, most tavernas serve their guests with small deserts or fresh fruits and a carafe of Raki on the house. For small appetite or some quick snacks, you can also stop by at a traditional Kafeneio (Greek for Cafe).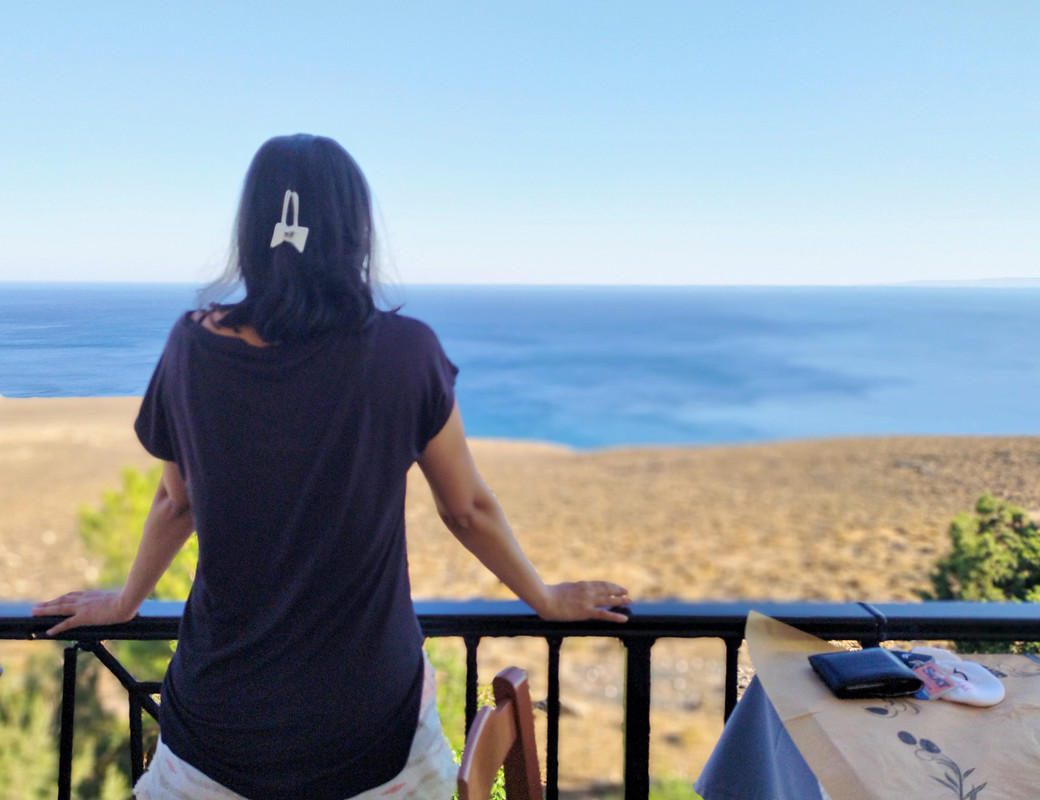 Explore East Crete
In one word east Crete is – Wild!
If west Crete is best for enjoying a touristy beach holiday then the east side of Crete is the most ideal for exploration.
Sure there are some gorgeous cities and developed tourist areas in East Crete as well. But you will find yourself driving through a string of cute villages that happen to have a beach and a few hotels or holiday apartments for visitors.
The rest of the area is covered in forests, local farms, mountains and secluded beaches. If you are looking for some quiet places rich with natural beauty in Crete then head east.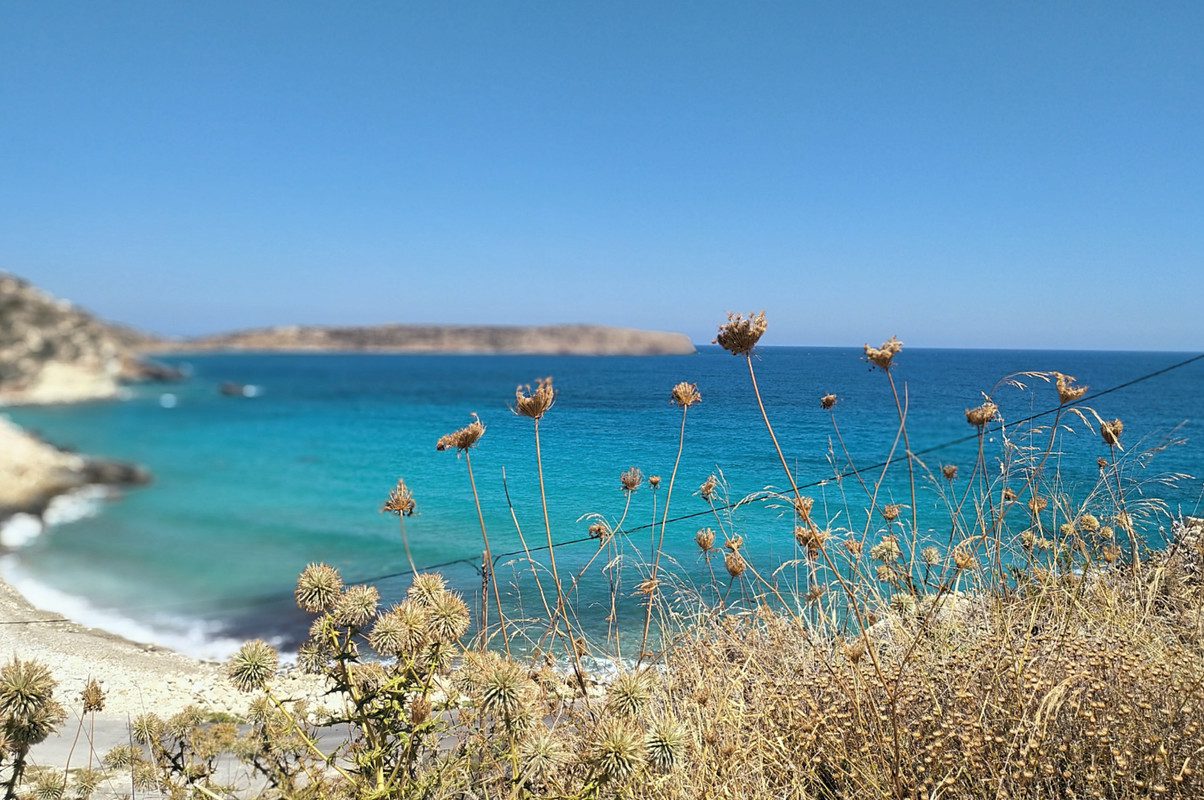 Where to stay in east Crete
The best places to stay in east Crete are cities like Sitia, Elounda, Agio Nikolaus, Mochlos, Plakias and Ierapetra.
Sitia is quieter but it offers some points of interest in its Fortezza, quiet beaches, laid back cafes and many budget-friendly hotels.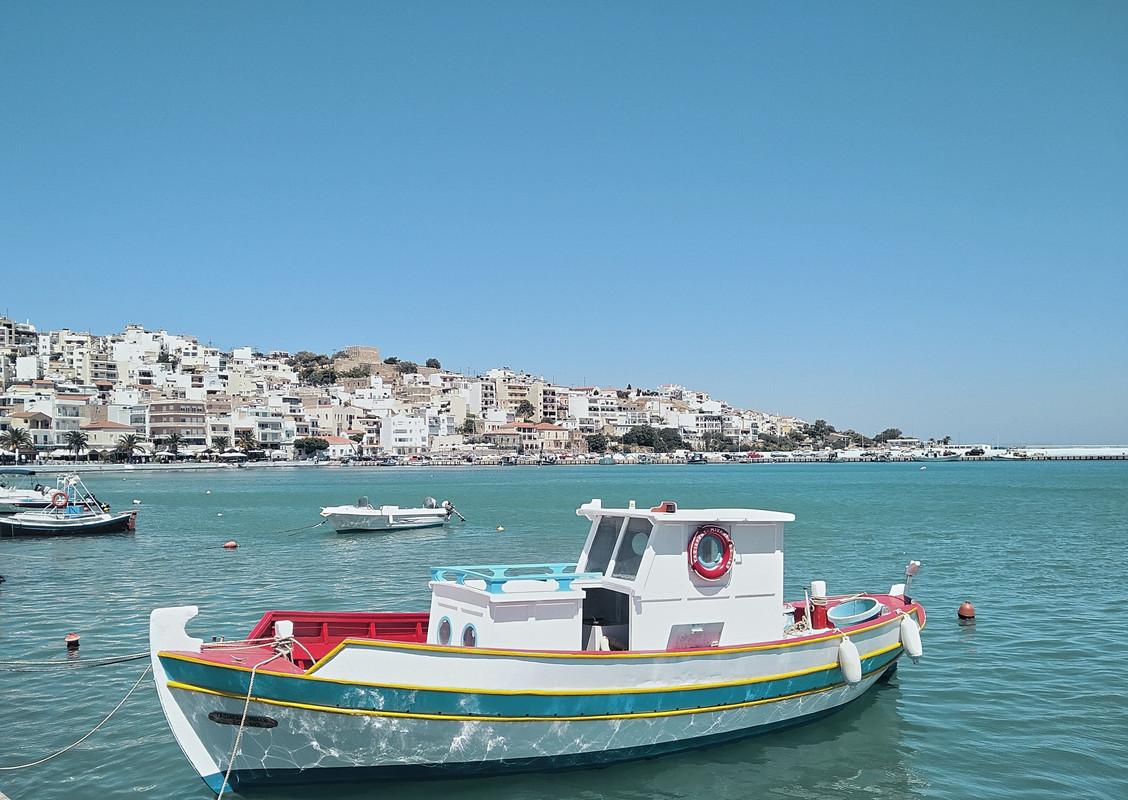 The region of Lasithi is also home to Elounda, where you'll find the island's top luxury resorts. Elounda Village is located in east Crete, north of Agios Nikolaos and south of the seaside resort of Plaka in Crete. Elounda was once a picturesque fishing village in the lovely Mirabello Bay.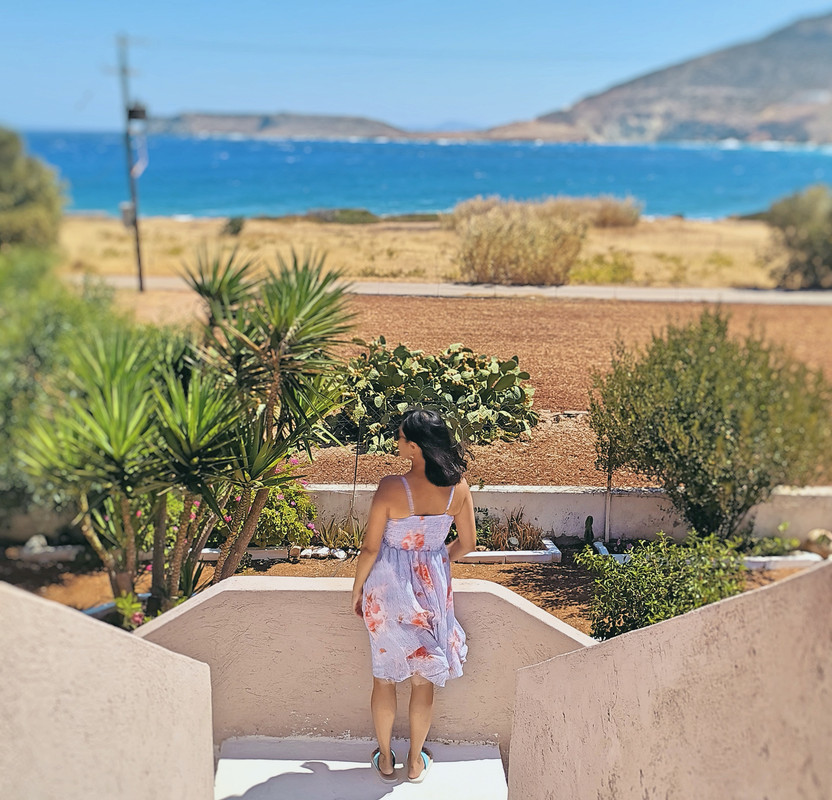 Since we were looking something off the beaten track we went for a beachfront villa in a secluded area of the east coast called Papadiokampos. It is one of the most remote places I've ever lived in. And I don't just mean that there were very few tourists. There was no internet, no mobile connection! However, it was just 20 minutes drive from Sitia so we were able to drive easily whenever we needed. Truly a unique experience.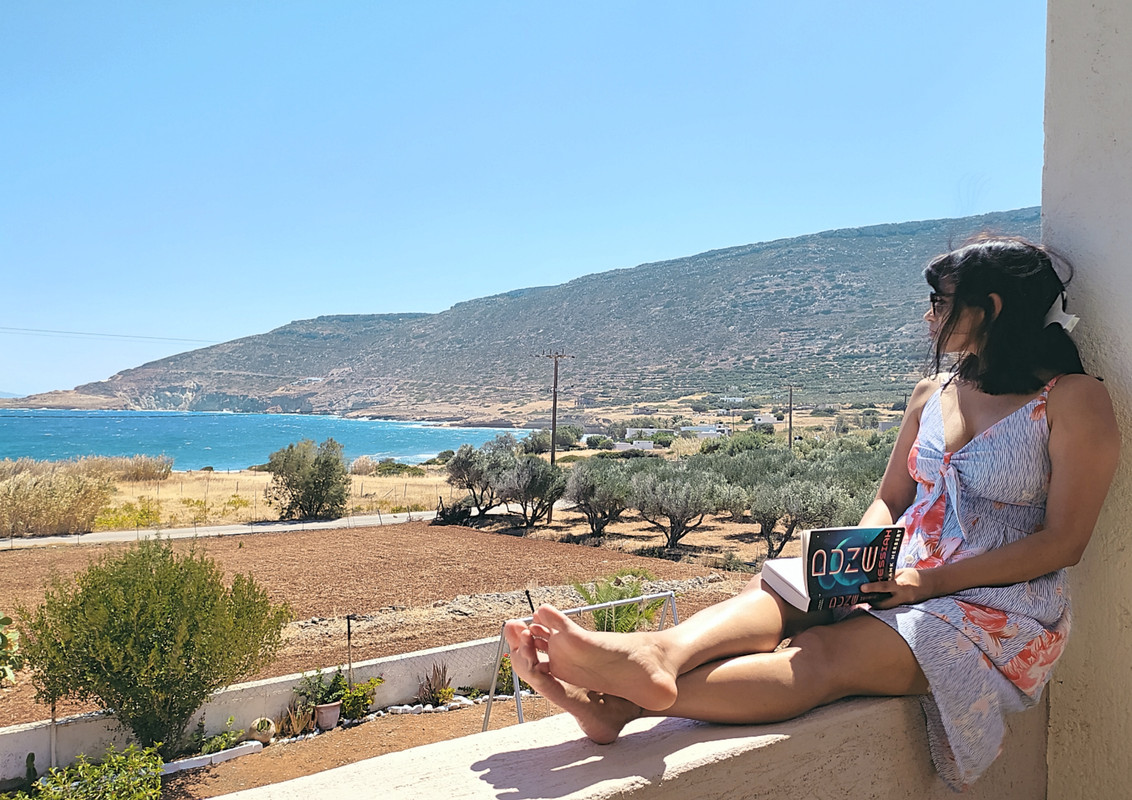 Click here to check the availability for this beachfront villa near Sitia
Things to do in east Crete
Beach day at Vai beach
It doesn't get more exotic than Vai beach. You may recognise this palm covered beach from the famous Bounty chocolate ads. Vai is mostly known for its palm forest that is situated right next to the beach. With its largest natural palm forest with over 6000 trees, Vai is considered pretty rare in the Mediterranean world.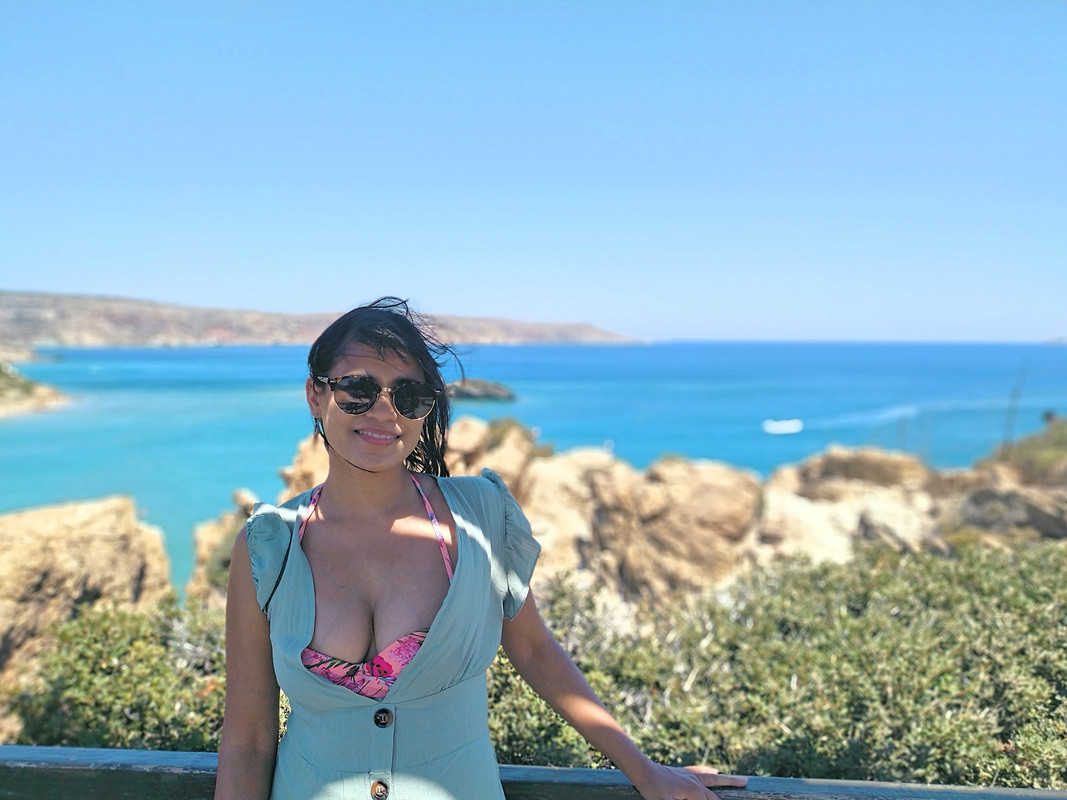 Vai (called Finikodasos by the locals) is located at the farthest eastern corner of the island. 95 km east of Agios Nikolaos and 25 km east of Sitia. The road to the beach is through the mountains and it can be quite a long albeit extremely scenic drive.
There are a couple of beach shacks for drinks or snacks next to the parking area. Since Vai area is protected due to the rare palm forest, you have to drive quite a bit to find the closest taverns, cafés or hotels. I also found the public WCs much better at Vai than other well-known beaches like Balos.
Walk through Richtis Gorge
Richtis Gorge is a state-protected park near Sitia that starts at the traditional village Exo Mouliana. This picturesque gorge is located on the national road between Agios Nikolaos and Sitia and ends at the secluded Richtis beach, just east of the village Kalavros.
This gorge is a 9.0 kilometre lightly trafficked trail through the Cretan "jungle". Richtis offers a refreshing break with its unique scenery for eastern Crete which tends to be very dry.
You will need a good couple of hours to walk down to the (at times) unsteady track. The other way is a drive to the bottom of the gorge through a steep twisty but perfectly safe route. It is definitely worth the trip, especially when you walk past the old watermills, wildflowers, palm trees, the waterfall and the beach at the end.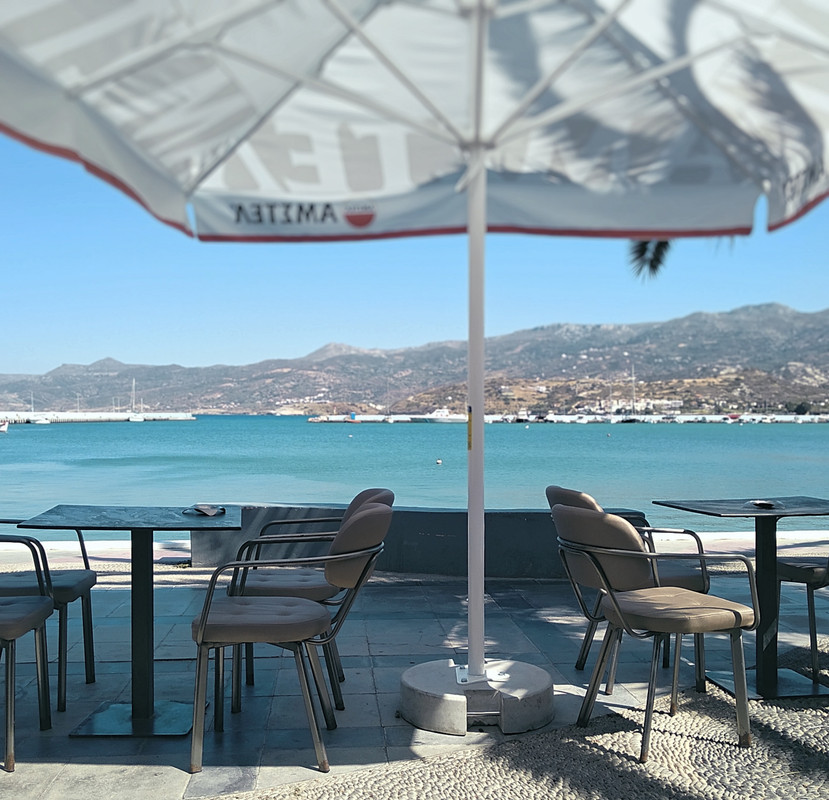 Seafront lunch in Sitia  
Sitia is a laid back place to wander around with a wholesome atmosphere.
The area around this uncrowded city is home to monasteries (notably Toplou), archaeological sites, secluded beaches, sparkling bays and fascinating treks across the mountains. The small narrow streets behind the seafront feature the everyday scenes of a Cretan provincial small town.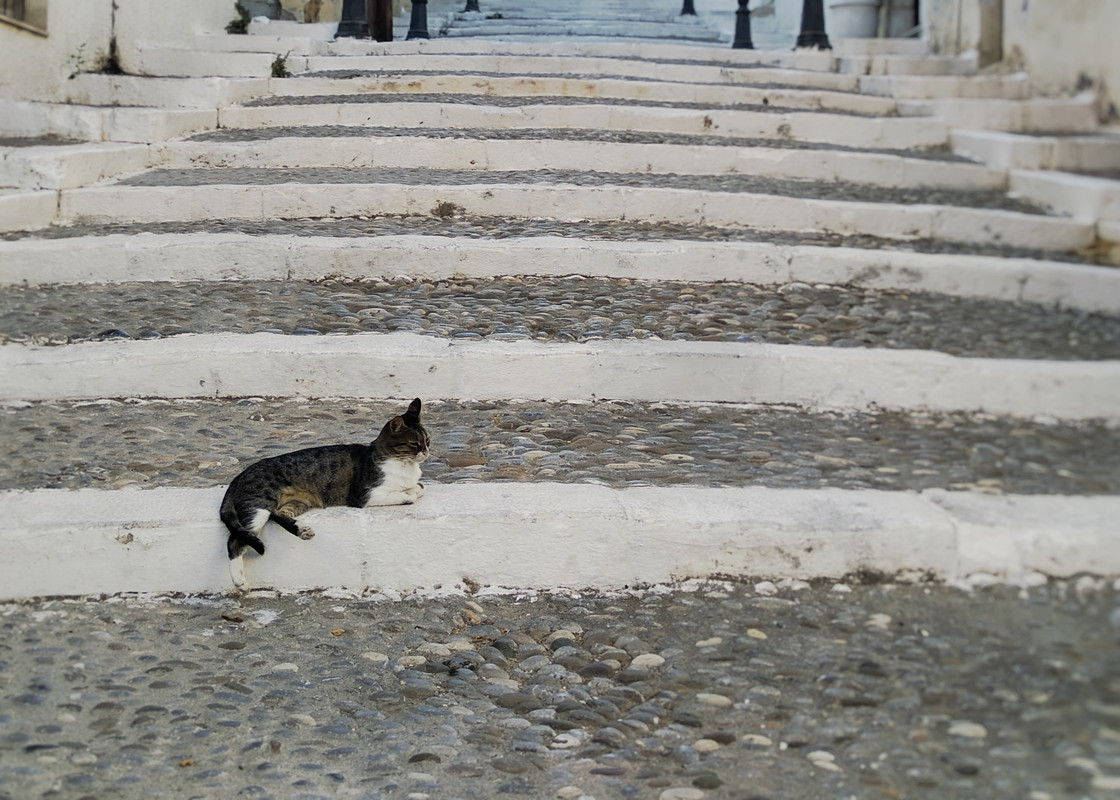 If you ever need to relax and take a break from sightseeing or touristic activities I highly recommend finding a seafront cafe-restaurant and enjoy the local food and drinks while watching the calm waters.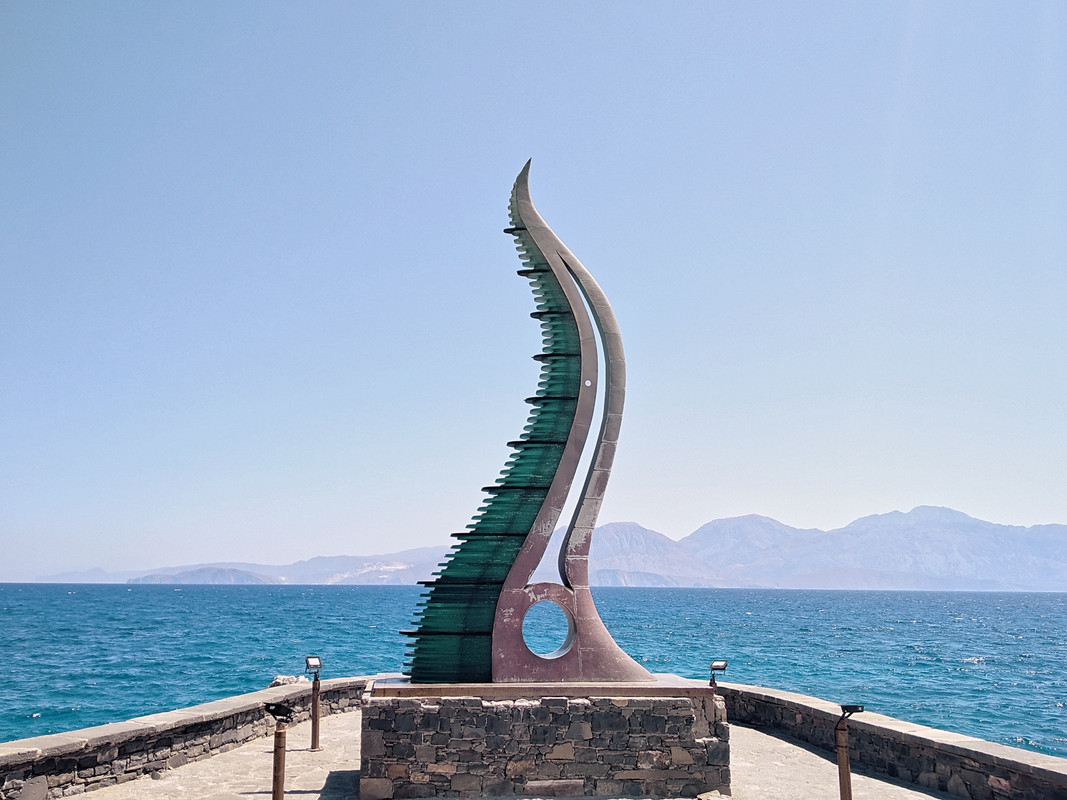 Spend a relaxed day in Agio Nikolaus
Agios Nikolaos is different from other towns in Crete. This little gem manages to mix an arty, leisurely, sleepy and yet also bustling touristy place.
Agios Nikolaos is a mid-sized city with a small-town feel but has lots to offer. You can walk its quaint streets and relax in a cafe on its several distinct waterfronts.
Shopping is also fun in Agios Nikolaos. There are tiny stores with locally made items – from woven fabrics to cups, mugs and china wear, beach fashion, home decor and local food products and delicacies. A good place to stock up on some Cretan souvenirs.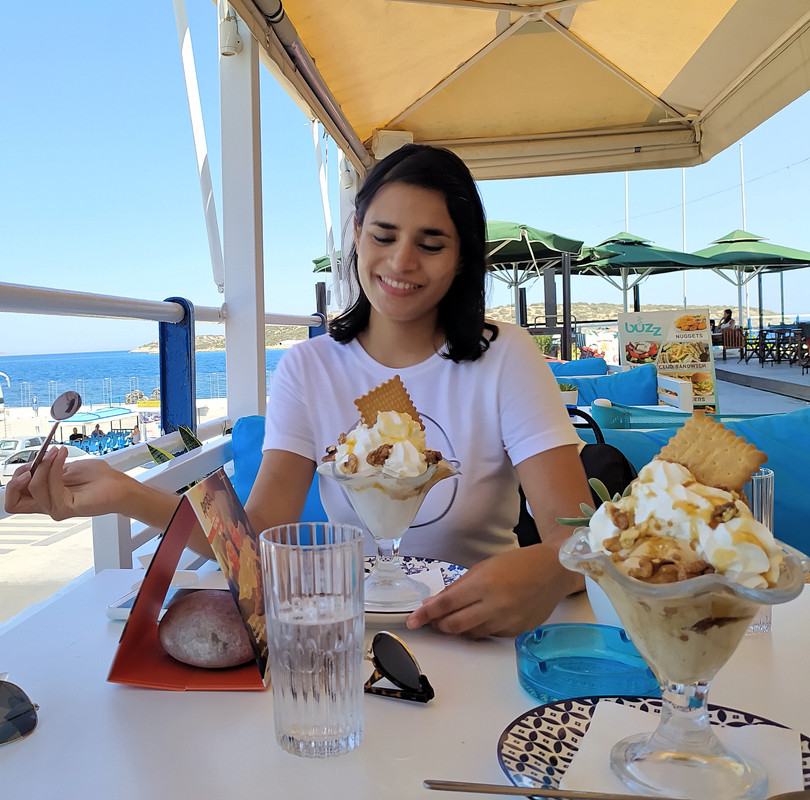 Take a ferry to Spinalonga
If shopping isn't your thing, then you can also take a short ferry trip from Agio Nikolaus to the famous Spinalonga Island. This island served as a leper colony through the 18th and 19th century, and even into the 20th century, the last leper leaving in 1957.
Unfortunately, we couldn't visit Spinalonga because this season has been very slow due to the pandemic and there are only a couple of ferries running during the week. Instead, we ended up taking an underwater trip around Agii Pandes in the waters of Agios Nikolaos to watch the local sea life and Cretan sea bed in a semi-submarine.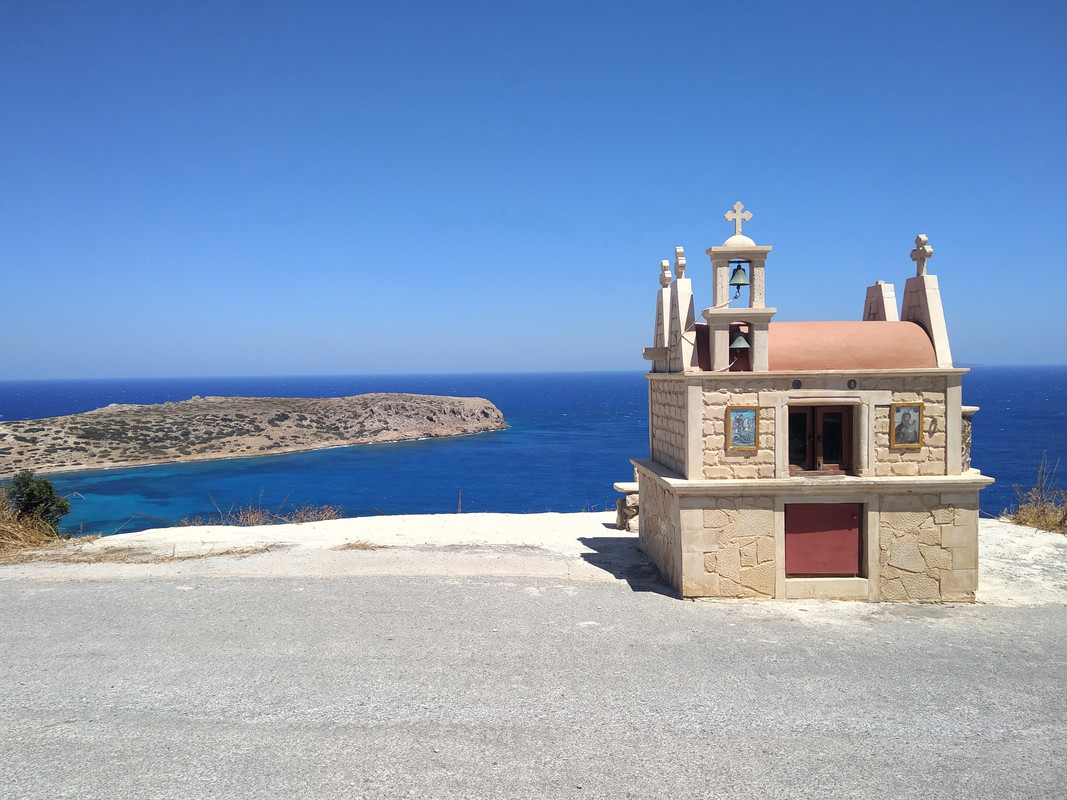 Go for a long drive…somewhere in Lasithi Plateau
From the liveliness of its cosmopolitan cities like Agios Nikolaos and Sitia to the quaint luxury of Elounda village, and on through the majestic Dikti and Thrypti mountain ranges, Lasithi (named from "La Sitia") is a place of rich natural diversity with fascinating historical sites.
East Crete's wild beauty, however, is found along roads less travelled somewhere in legendary windmill-strewn Lasithi Plateau. This "other Lasithi" is a place of rugged nature, abandoned villages, exquisite little stone churches, ancient monasteries and sacred Minoan sites.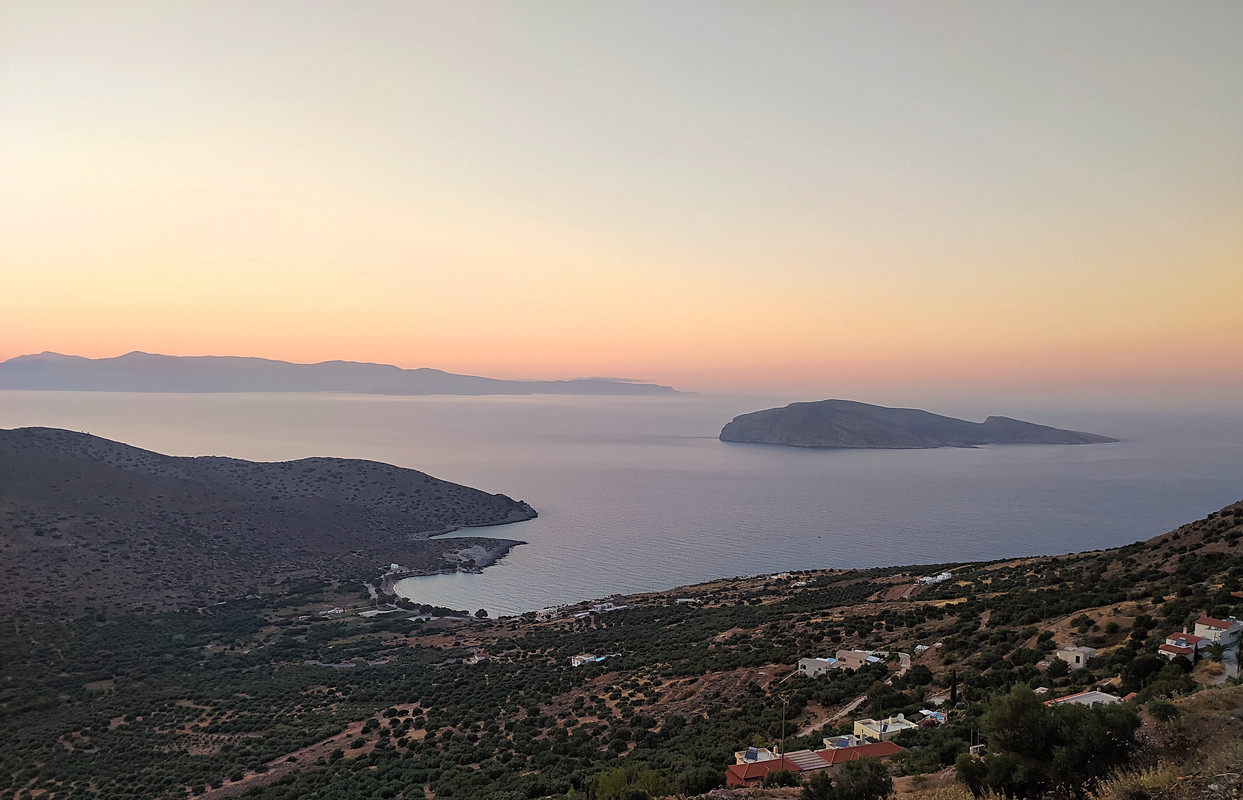 Getting to this more isolated "California-highway-one-like" road takes you on a journey through the undisturbed Cretan countryside, dramatic gorges, intriguing villages hanging onto inland peninsulas or steep hillsides.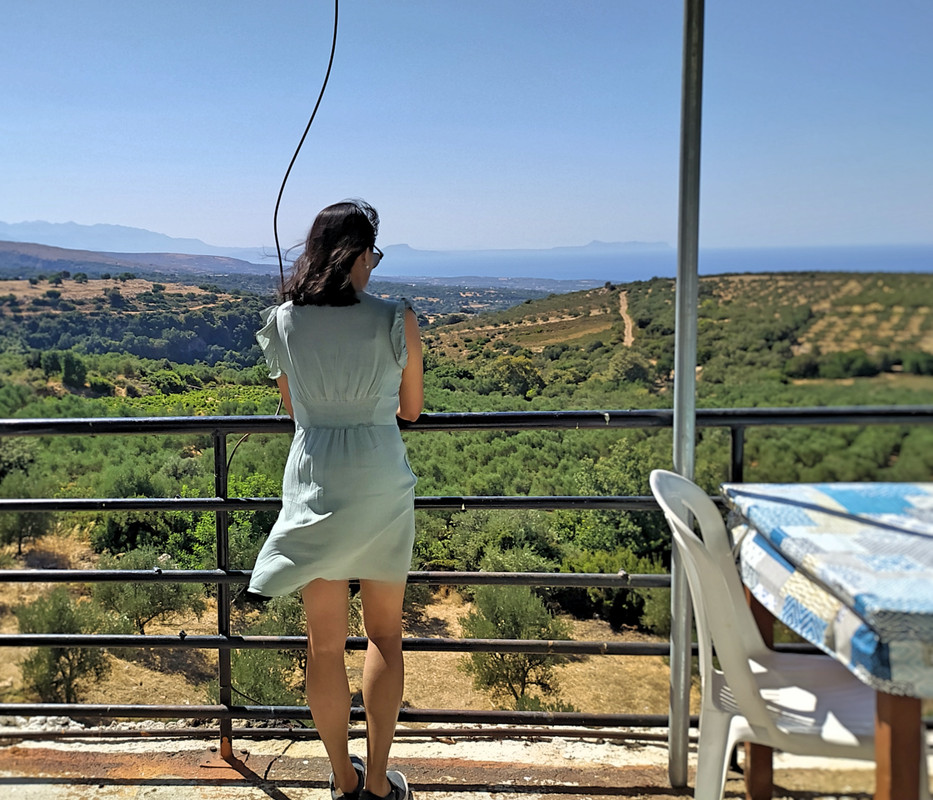 Explore West Crete
If you're looking to party then west Crete is where it's at. This area of Crete is far more touristy and considerably more crowded. For anyone looking for a beach holiday with vibrant nightlife, Chania and Rethymno are fantastic options.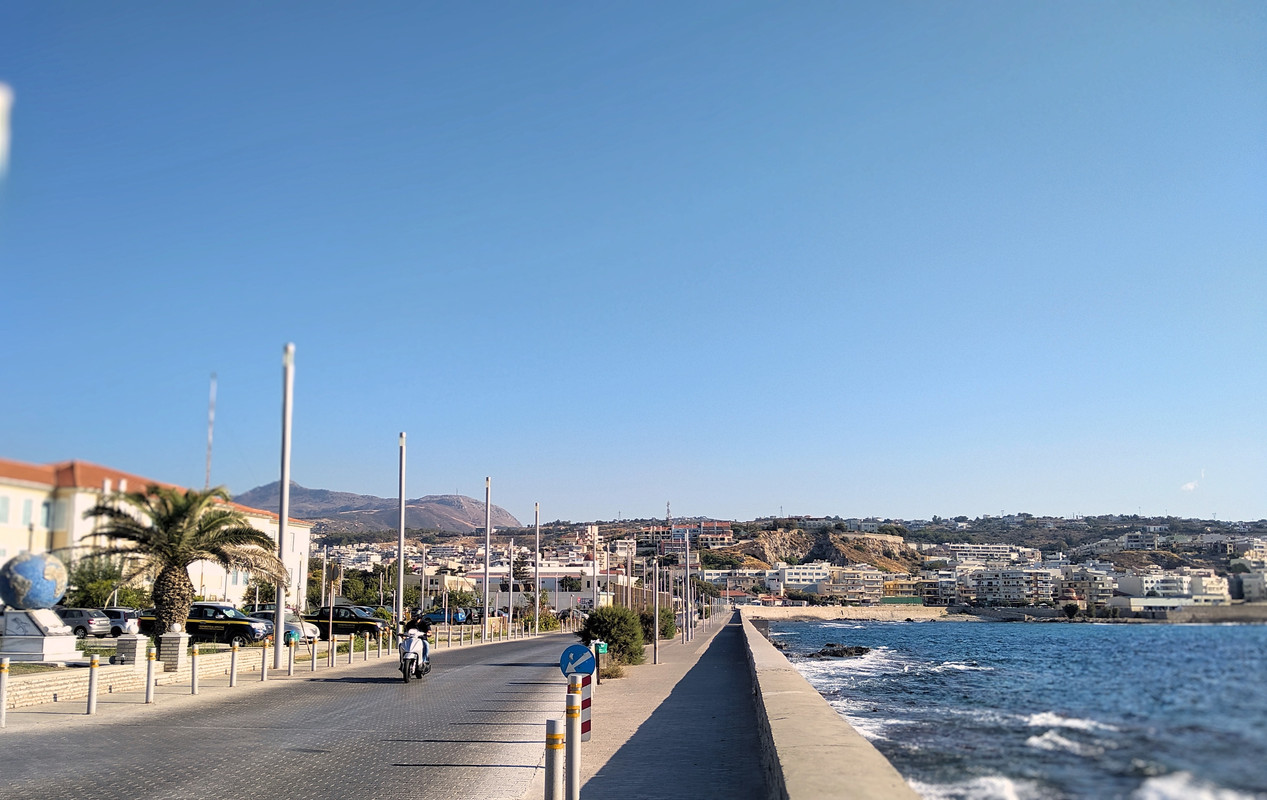 Where to stay in West Crete
Cities like Chania, Rethymno, Souda.
Chania is more than just a party town. It has much of the Venetian part of its history intact. With its Venetian villas converted to hotels, the ever-impressive Venetian Harbour, souvenir shops and restaurant-lined pedestrian streets Chania has a lot to offer to its visitors.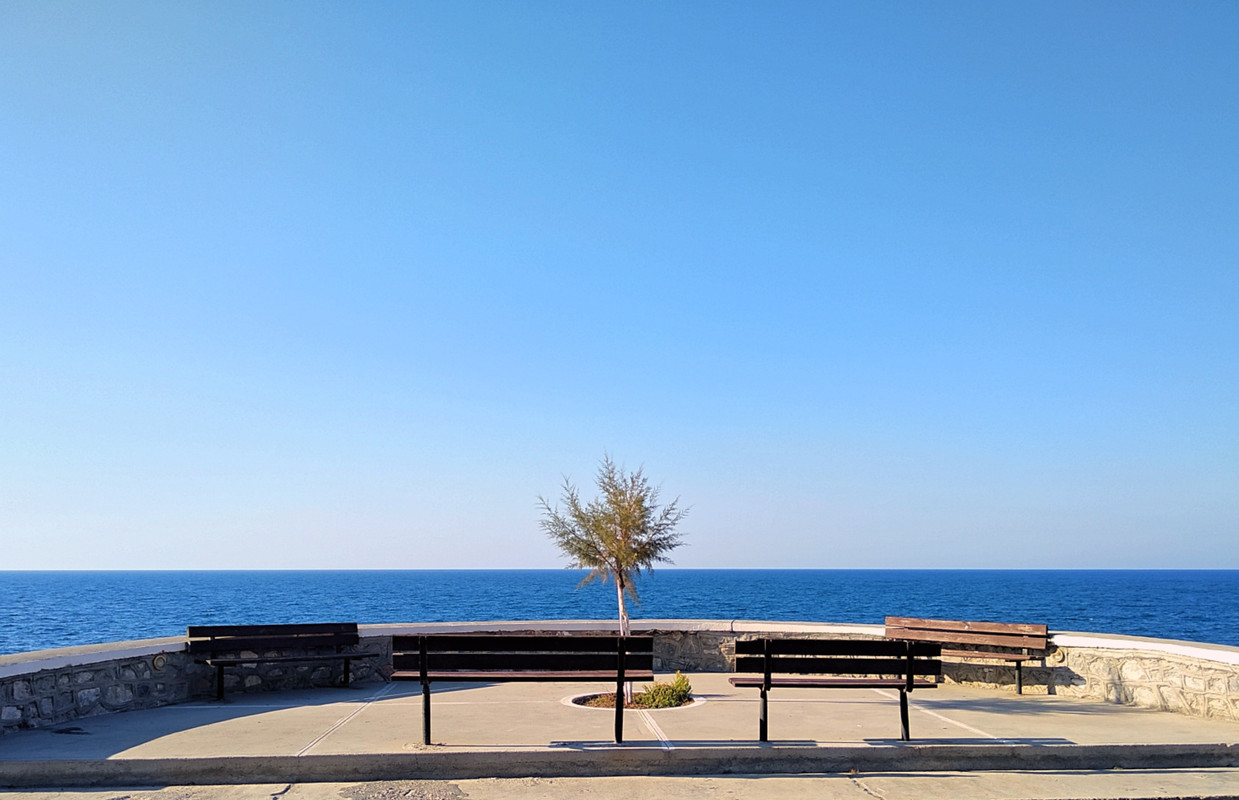 Rethymno is a bit smaller than Chania but still popular amongst tourists for its old town, the castle and a long sandy beach, cafes and restaurants and a vibrant touristic scene. 
We chose to stay in Souda, a smaller city about 20 minutes from Chania. Our apartment was located on a hill overlooking the gorgeous bay and the hills. I was actually sad leaving it and still miss those balmy evenings in the balcony with a chilled beer.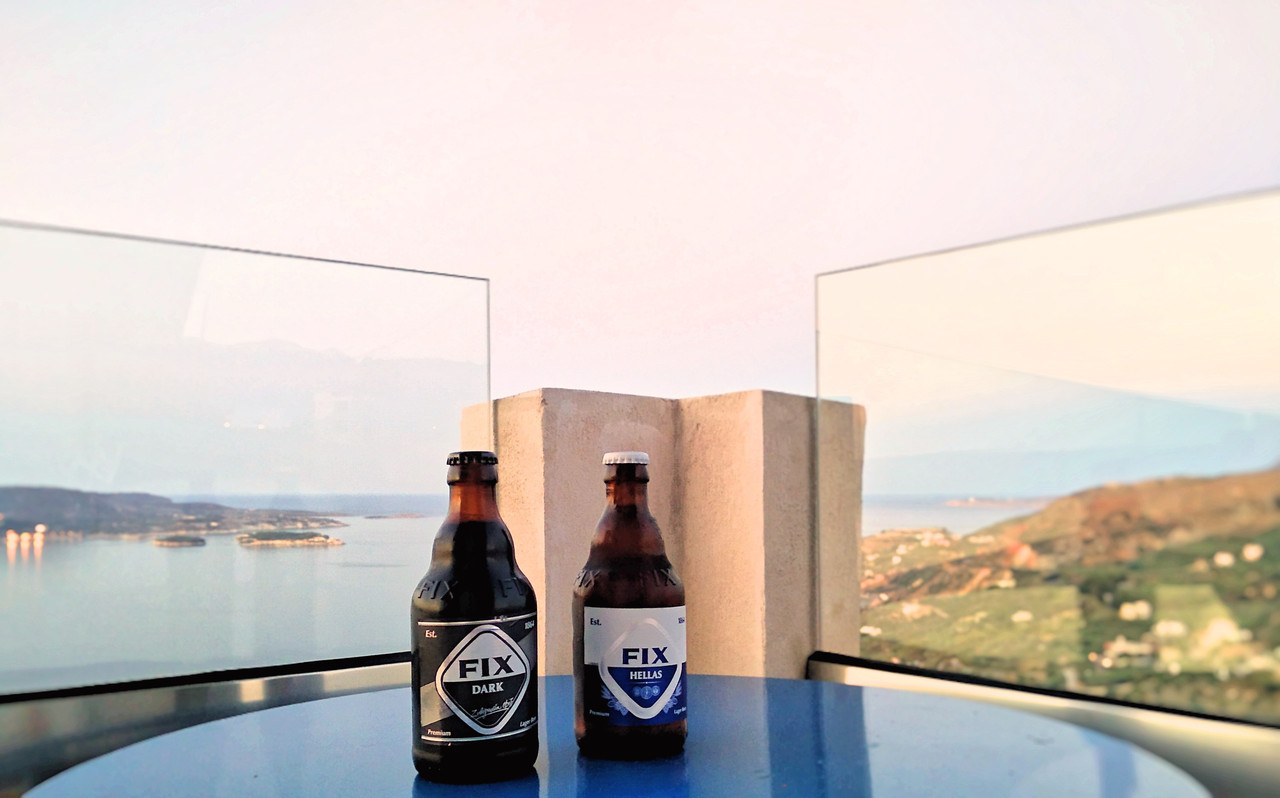 This apartment was an absolute steal at €60 per night in August! 
It was really one of my better Airbnb experiences, if not the best. The view you can already see in the video, but I just loved that it was situated on top of a small Cretan village hill with some local homes, small farms and presumably a few other holiday villas. Lots of friendly cats, dogs and goats wandering around.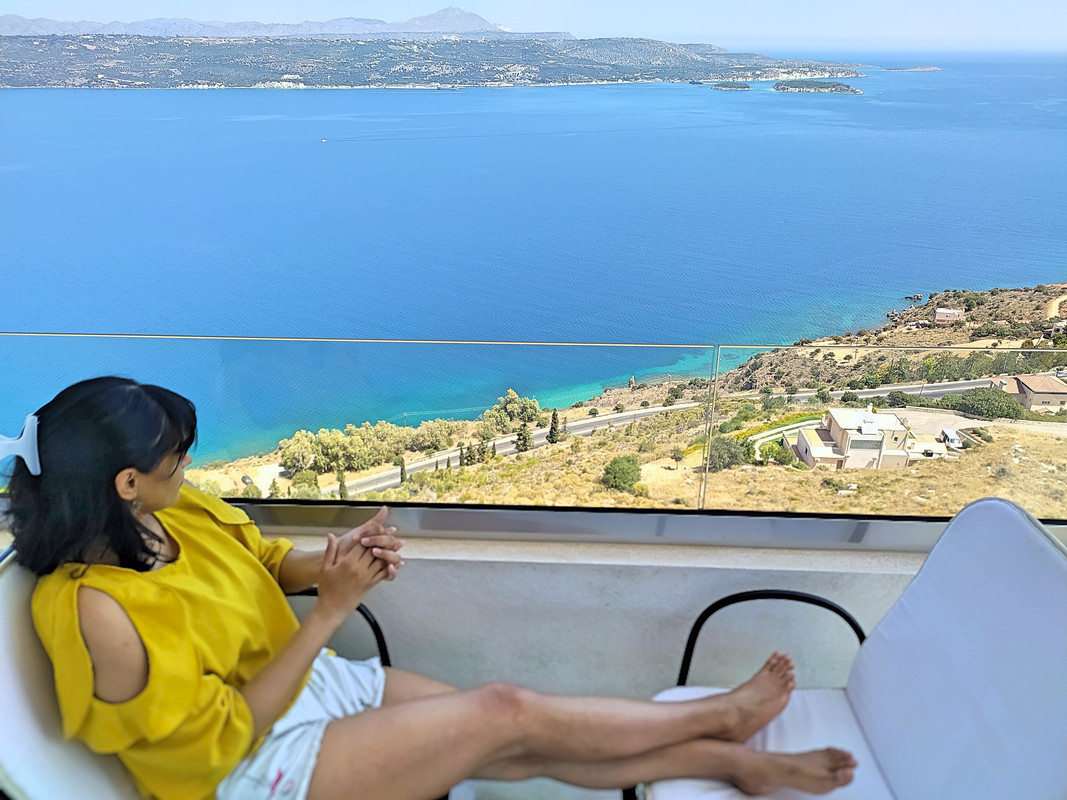 It was not a crowded area but also not so remote that you'd feel creeped out. You need about 10 mins to walk up and down to the local markets and tavernas. It is definitely better to rent a car if you want to go to nearby cities or beaches.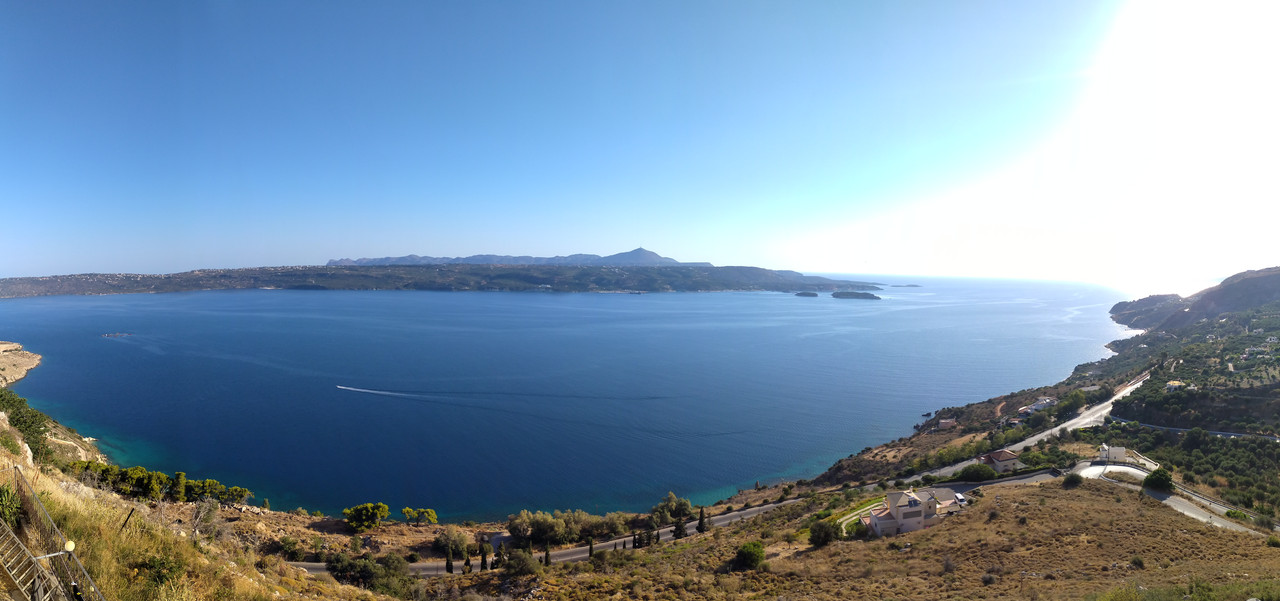 Things to do in the west coast of Crete
Enjoy nightlife in Chania
The famous Old Venetian Harbour of Chania overlooks a restored lighthouse, shops & eateries, cafes, restaurants and gets quite busy as the sun goes down.
The nightlife in Chania is pretty much like any other big city in the world. Whether you are a fan of rock, jazz or rave, you can find something for your taste. There are a variety of atmospheric bars and lounge cafes that stay open until a bit after midnight. The most popular bars are found in the old port of Chania or at the backstreets of the Medieval Town.
For a more peaceful night out, enjoy dinner in one of the many seaside taverns in the prefecture of Chania.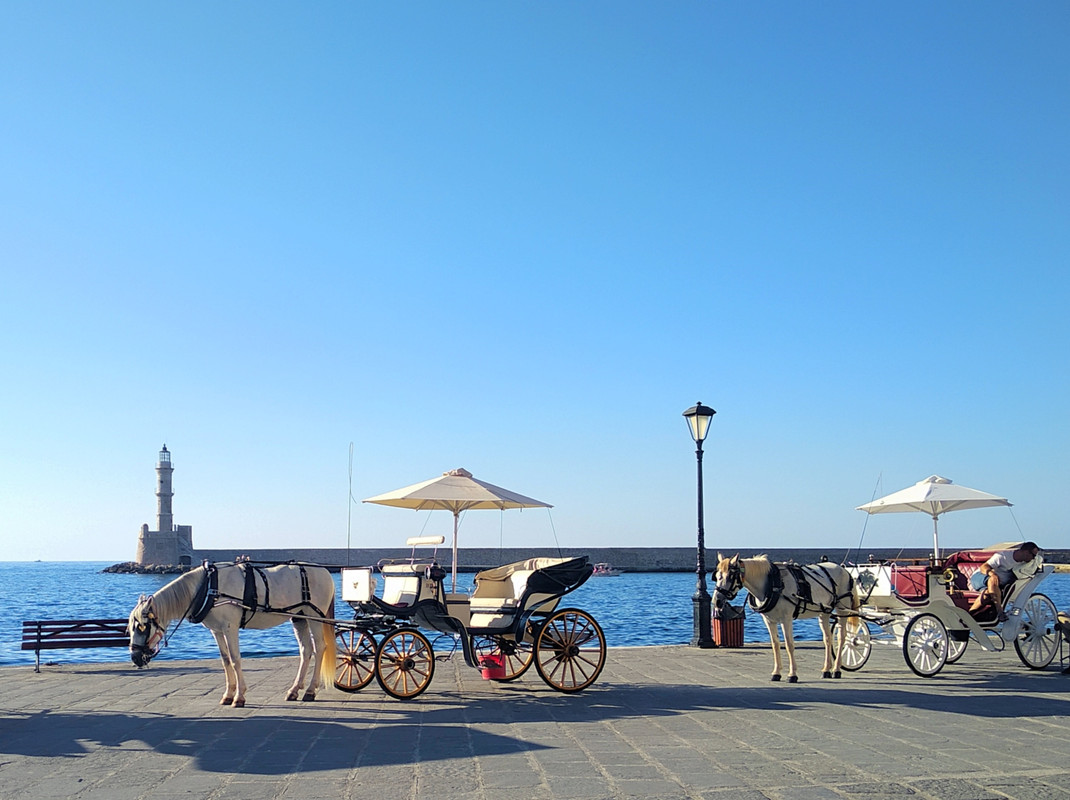 Wander around in the old city streets in Rethymno 
Rethymno combines the old town's charm and history with a long sandy beach. It is one of the best-preserved romantic medieval cities in Greece.
Although it is the third-largest town in Crete, Rethymno never feels as touristy Chania and Heraklion.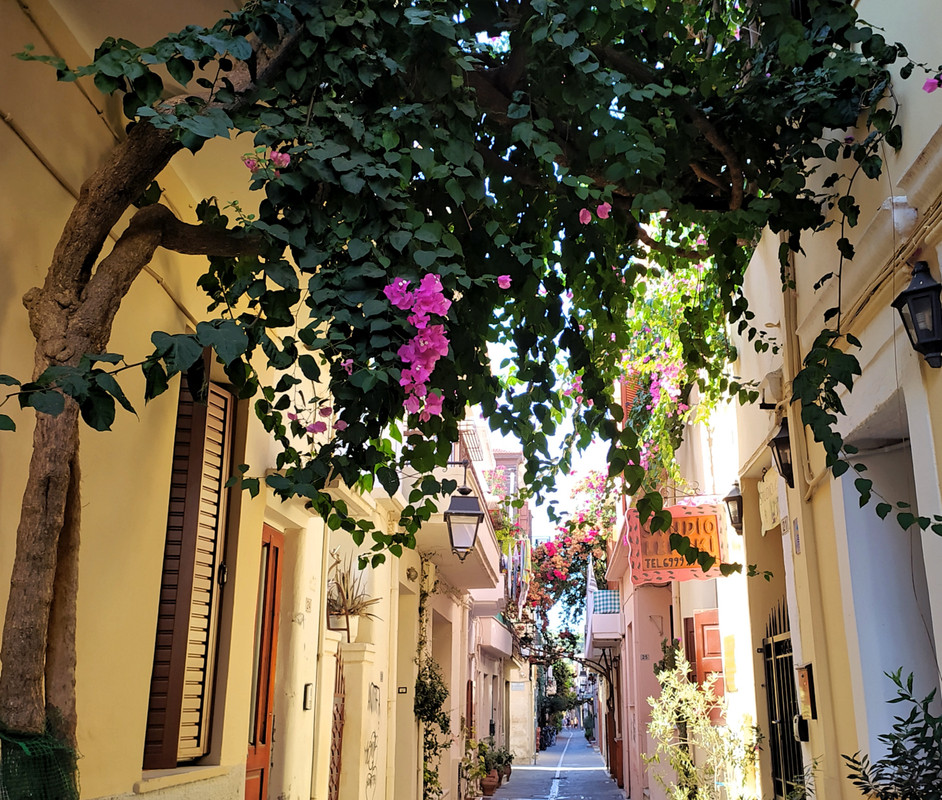 Hike through Samaria or Imbros Gorge
Samaria or the Samaria Gorge is one of the main sights of Crete,  the second most visited (following the Minoan palace of Knossos).
Located very close to Chania, Samaria Gorge is the longest in Europe (total length 16km), and one of the most impressive gorges in Greece. It starts from Xylóskalo, at an altitude of 1230m. The width of the gorge is 150m at its widest point and 3m at its narrowest.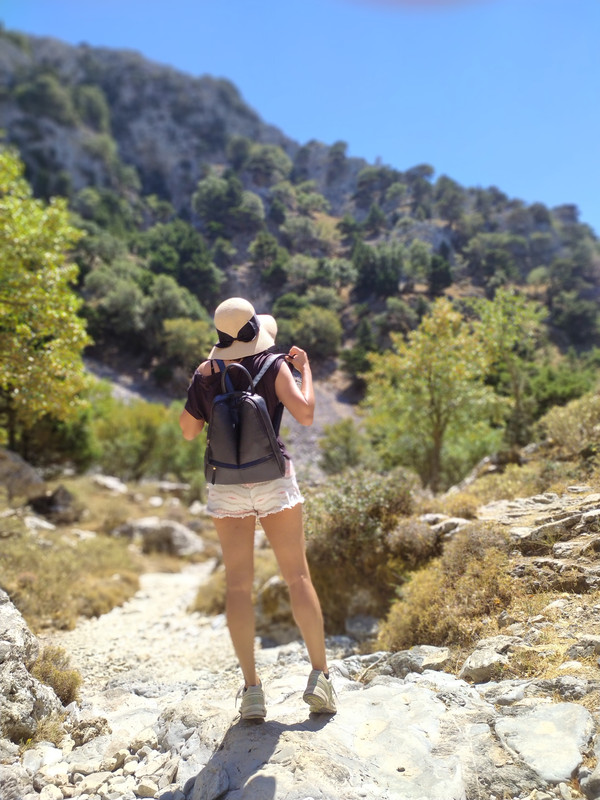 Running parallel to Samariá is Imbros Gorge. It is an ideal fit for those who don't want to spend an entire day of walking or hiking but still want to experience a day in the wilderness. 
Imbros Gorge is shorter, 11 km long canyon located near Hora Sfakion in southern Crete. Its narrowest part has 1.60 m and it ends at the village of Kommitádes (8 km/ 650 m for hiking).
Packing Tips for Hiking Through Samaria or Imbros Gorge
Face masks and hand disinfectant in case you share a cab or take a bus (when you're travelling during COVID19)
Sun cream and a hat
Hiking shoes or a pair of stable sports shoes
A warm jacket for the early morning and evening
A supply of plasters in case of blisters
A water bottle and some snacks. The tavernas are located only at the entrance and exit points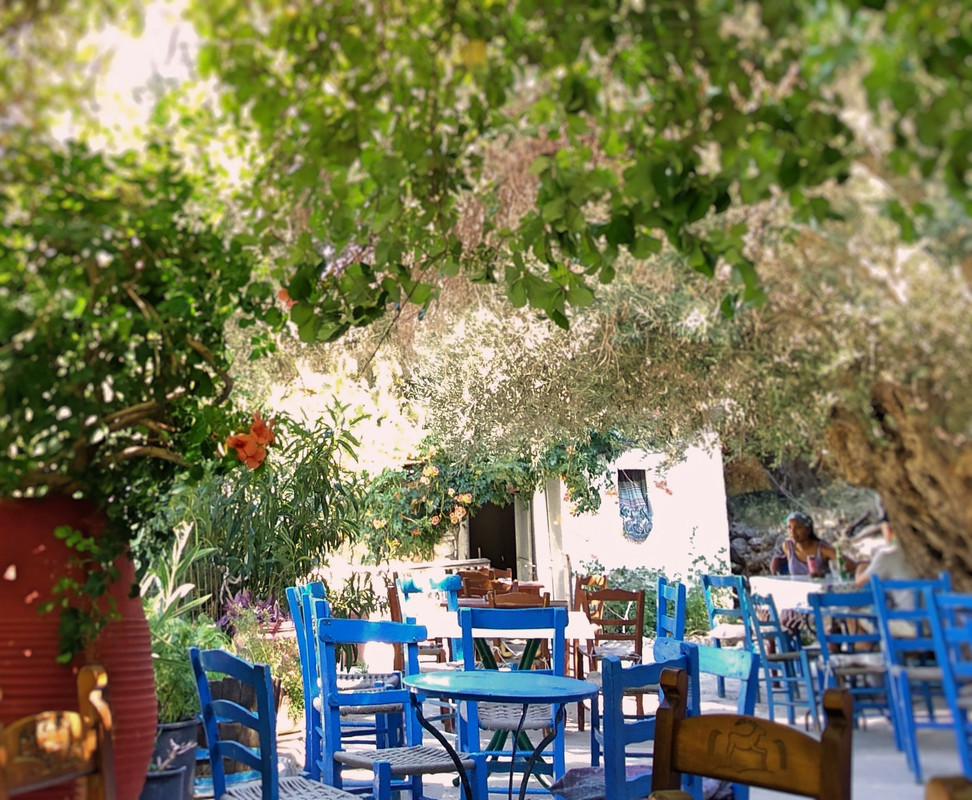 Explore the Sfakia region
If you plan to walk through Samaria Gorge, it is worth adding a day to explore  Sfakia region (or Chora Sfakion or Hora Sfakion).
Chora Sfakia is a scenic but quiet fishing village that gets busy with tourists in the summer. – It is also a port for those travelling by ferry to Agia Roumeli, Sougia, Paleochora and the unspoilt island of Gavdos.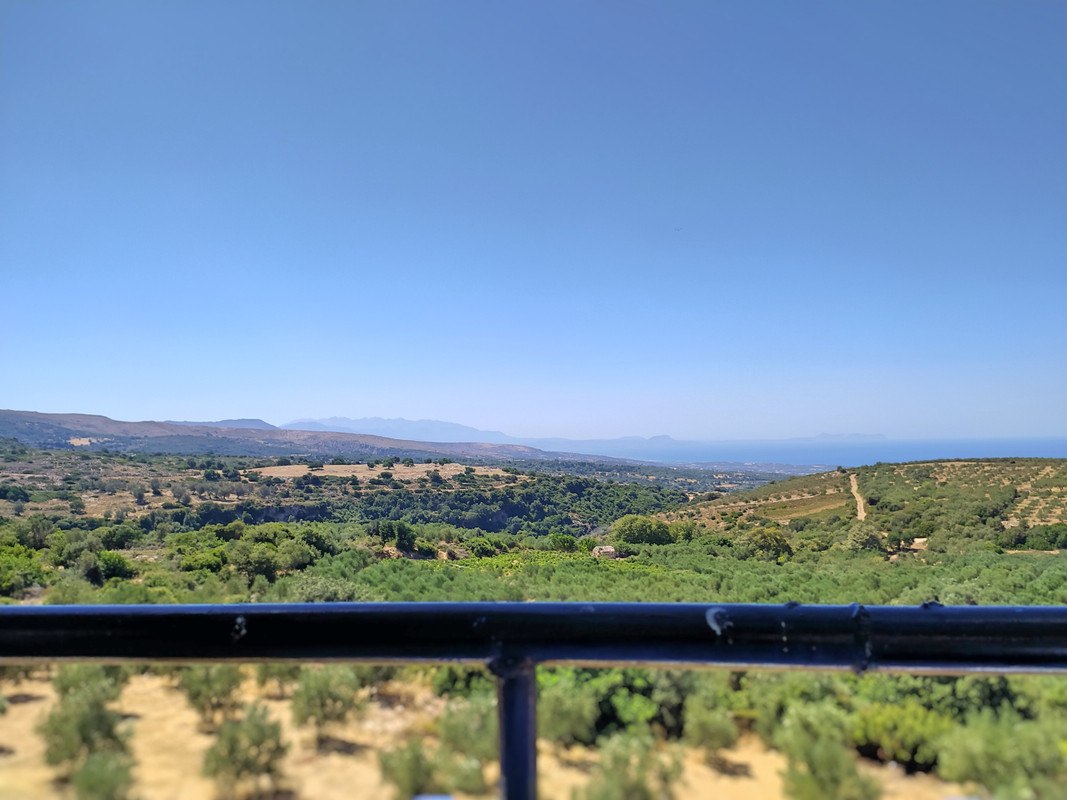 Whether you are in or close to Sfakia, you will drive through the famous White Mountains – the Lefka Ori. This drive is memorable for its charming views, quaint little villages and a road with many tight turns and steep drop-offs – quite possibly the Cretan equivalent of the Côte d'Azur's Grand Corniche route.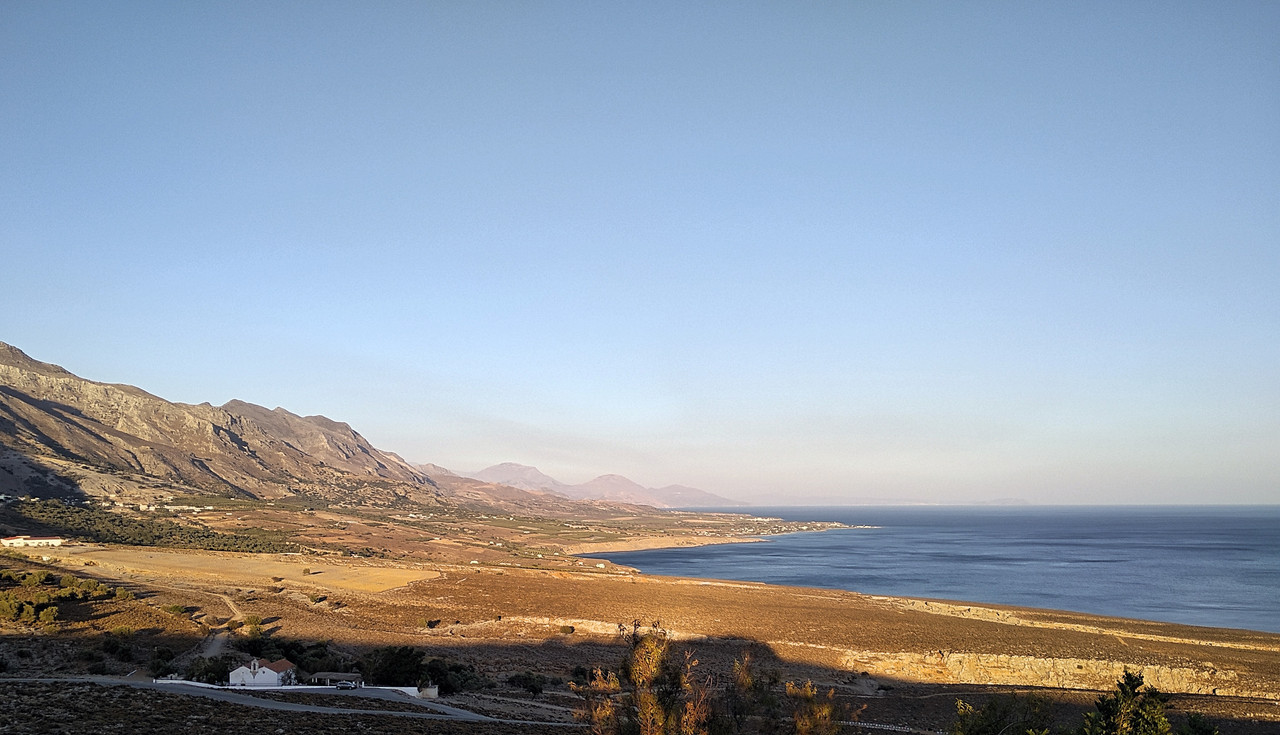 Laze around in Loutro
Sfakia region is also home to Loutro – an incredibly soporific village, where there's absolutely nothing to do but to eat, drink and lounge around in the sun. It's one of those places where you lose any desire to do anything else but to just soak in the remarkable natural beauty of the region.
This is a magic place to relax, swim, read, write your own book!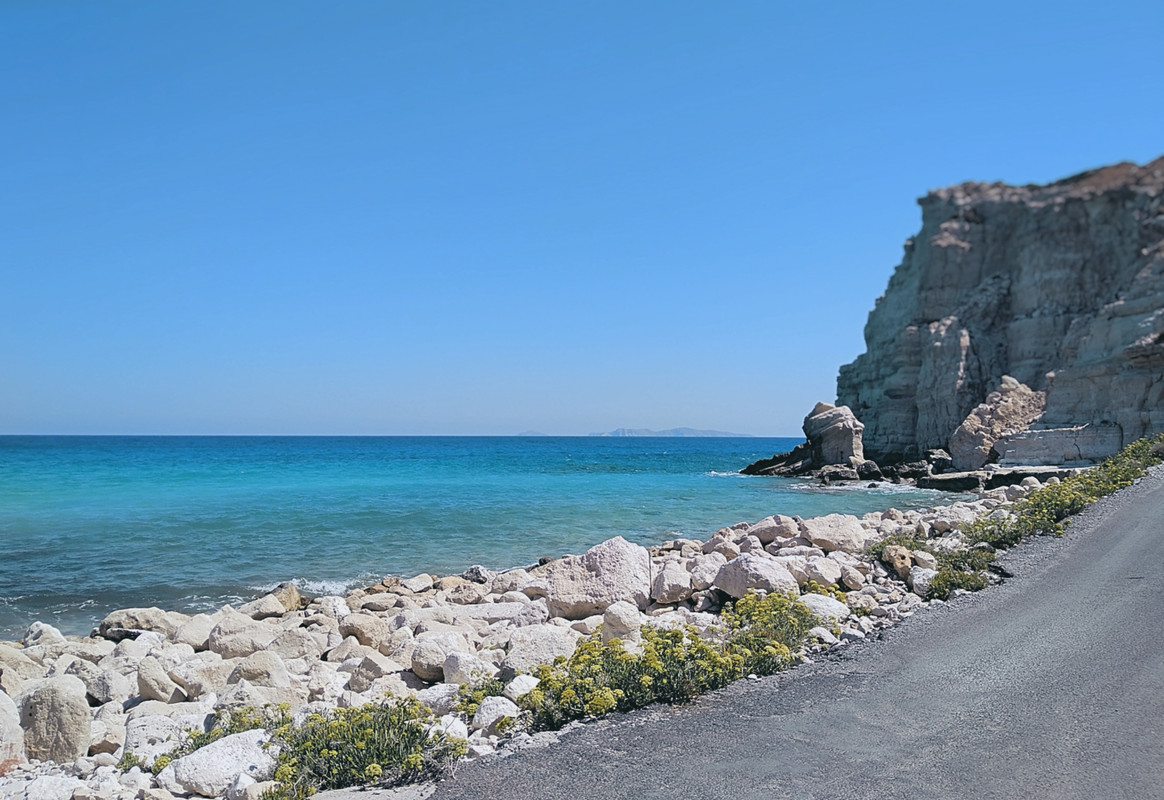 Enjoy a seafront lunch in Kissamos
Kissamos (aka Kastelli) is a sleepy town located in the wide bay formed by the peninsulas of Gramvoussa and Rodopou.
This area is one of the least developed in terms of tourism and combines rugged, almost deserted land and rolling hills covered in olive trees. It is also home to some fine beaches, such as Falassarna on the west coast.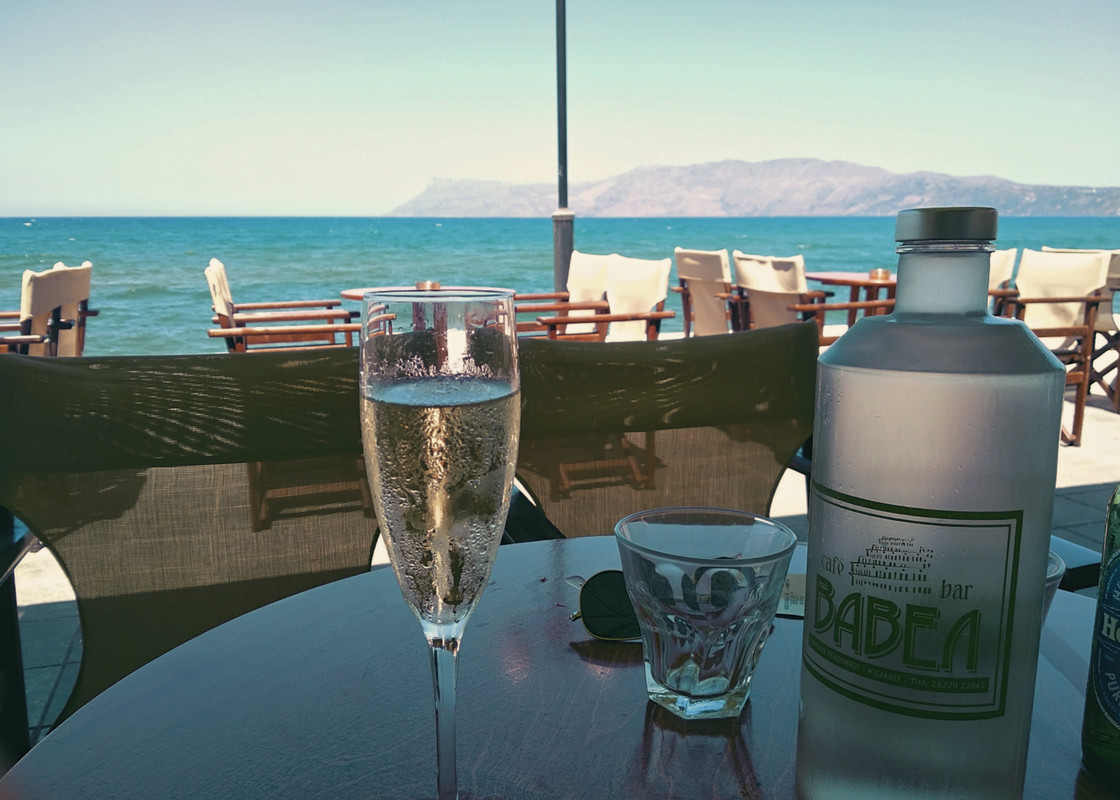 This charming Cretan village has retained its character and rhythms of daily Greek life, whilst offering hospitality for the incoming visitors. Kissamos is a major wine and olives agricultural centre. When you are here don't forget to try the local brandy-like delicious dry red wine.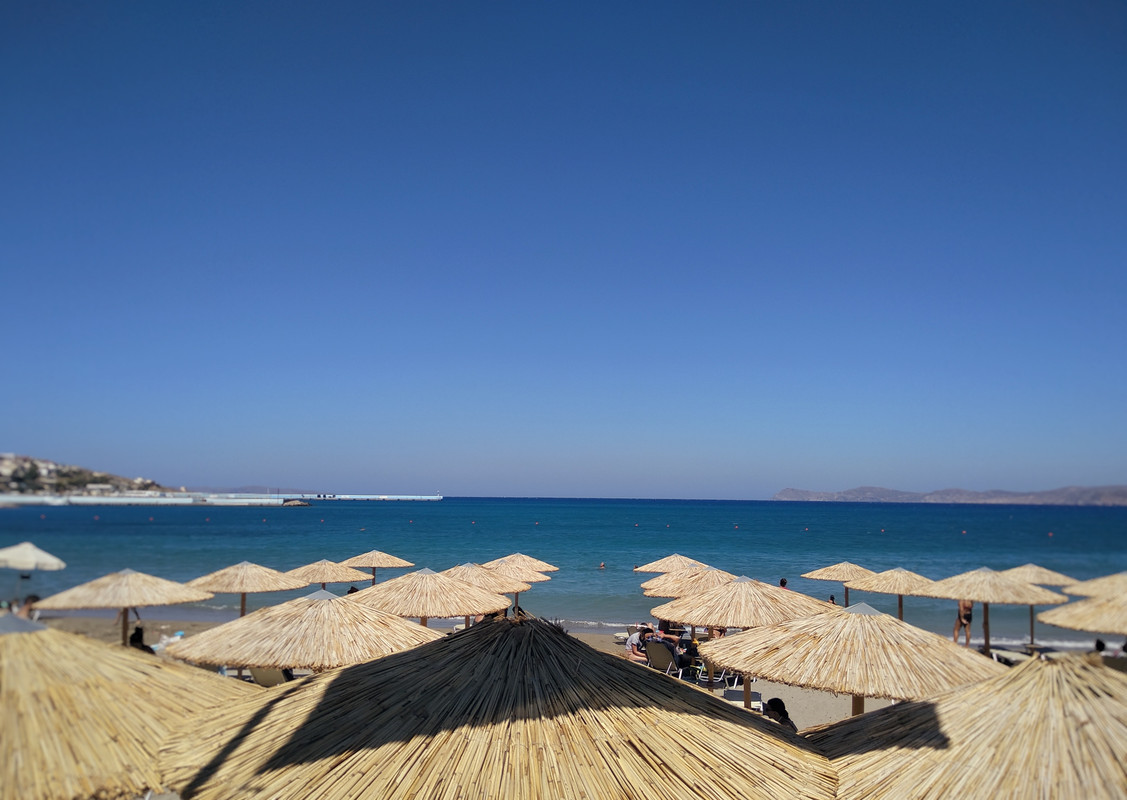 Have a beach day at Balos & Elafonisi
I'm sure you already have these two on your Crete bucket list. Elafonisi and Balos are not only considered two of the most beaches in Crete but also in Greece.
Balos beach lies in western Crete near Kissamos. The beach is quite hard to get to. It is possible to take a ferry or use the road (which is sometimes underdeveloped, bumpy and dangerously steep and curvy at some points.
The beach is worth the effort though. Once there, you find yourself walking in the glistening pink and white sand. The water combines the most dazzling shades of blue and green, while the islet of Gramvousa, with its Venetian castle, adds a fairy-tale note to the scene.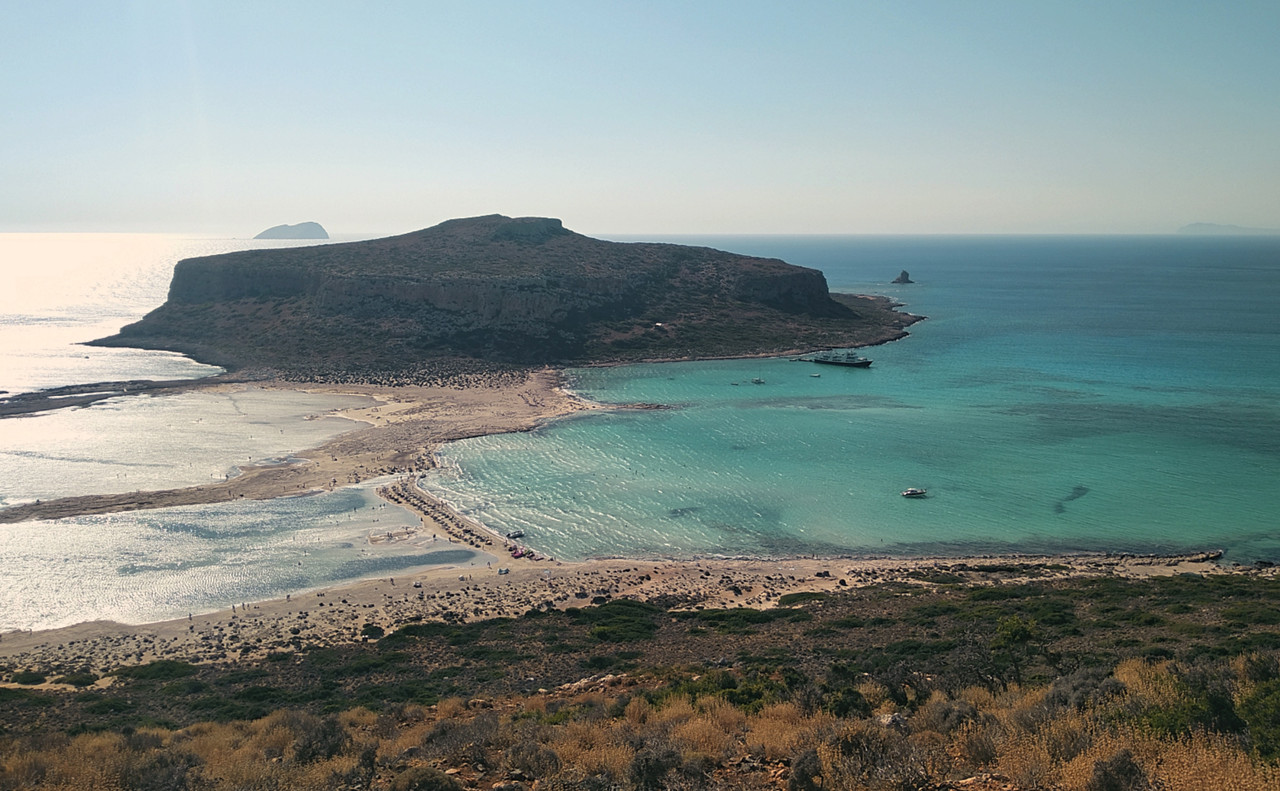 A word of caution though: There are practically no facilities at Balos beach. Just two shack toilets, which were not usable because they were so unclean. It's a bit unfortunate if you're planning an entire day at the beach. Maybe the best time to go there is in the AMs when it's a little less crowded.
Elafonisi is another Cretan beach not too far from Kissamos. This beach is famous for its pink sand – which is actually white. The pinkish colour comes from the thousands of broken seashells.
Elafonisi, like nearly every Cretan beach, has clear green-blue waters, giving the impression that you are in an exotic paradise. The downside is that just like Balos, it is very very touristy, so we decided to skip this one for some other time.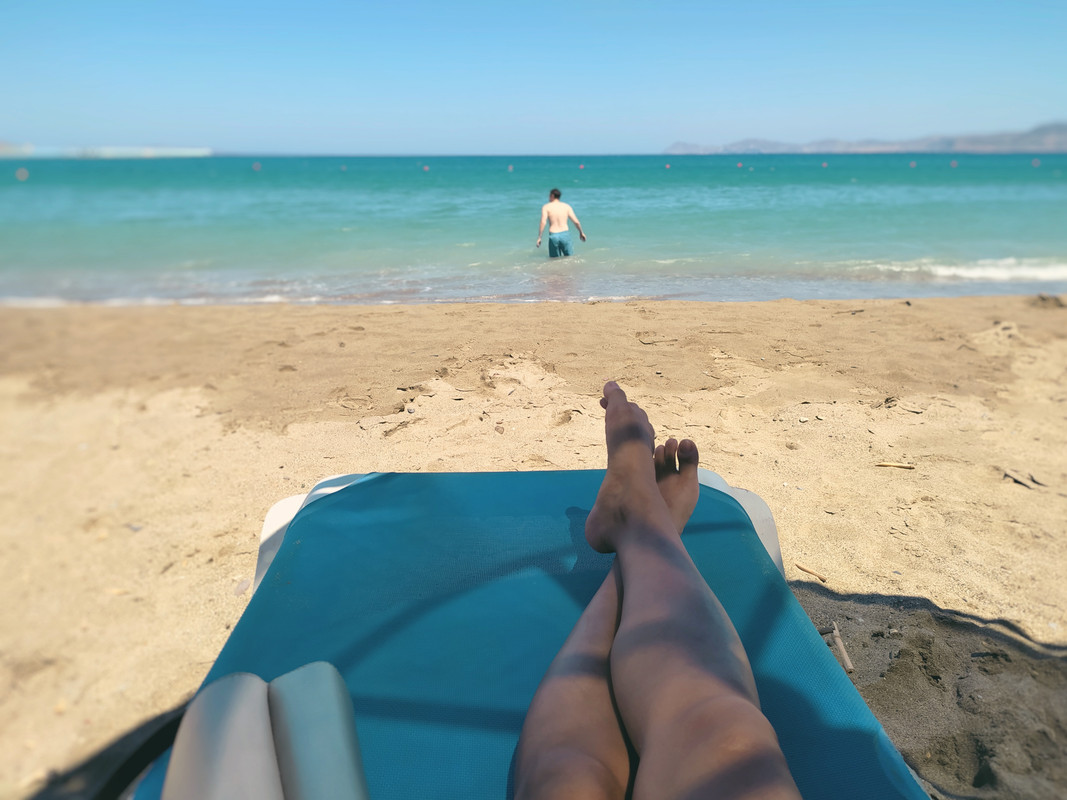 Instead, we went to Rythmnos where we were able to have an empty beach to ourselves.
As is the case with several other destinations in Crete, tourists can reach Elafonisi with a rental car. It is a fairly narrow winding road so don't expect to drive fast. It takes at least 90 minutes from Chania or an hour from Kissamos to get to Elafonisi.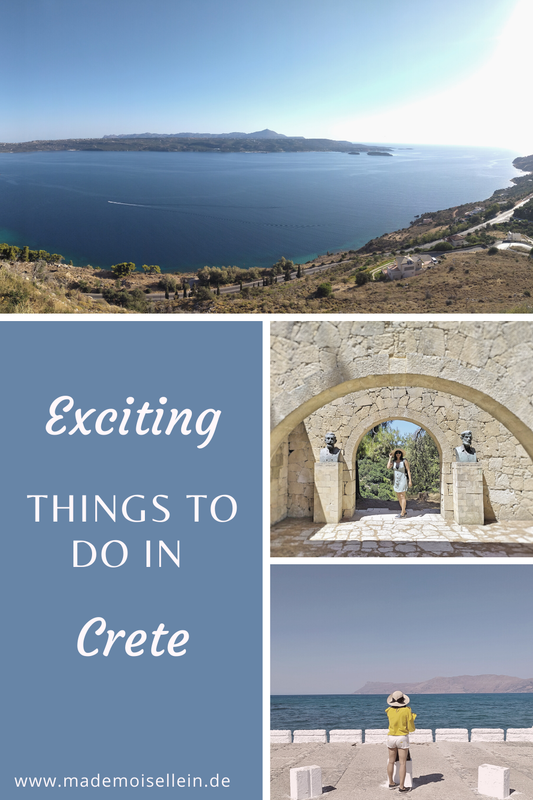 So as you can see 14 days are hardly enough for fully enjoying the otherworldly beauty of this island. One thing I know for sure is that – I'm not done with Crete yet.  Right from my first day here I instantly felt at home on this island. Next time I will definitely stay a lot longer here.
Until then in the words of our favourite Lost boy Dr Jack Shephard…
So here were some of my tips for planning a road trip in Crete. Have you also been on a holiday to Crete? I would love to hear from you. Tell us some of the best things to do in Crete in comments below.