German Health Insurance for Expats
Top Takeaways From This Post
Last updated on January 9th, 2023 at 04:34 pm
Expats in Germany are spoilt for choice when it comes to health insurance. Are you looking for German health insurance for foreign nationals? Then read this overview of expat health insurance in Germany (and what might work best for you!). 
Health insurance is mandatory for everyone living in Germany. This obligation is called Versicherungspflicht. Expats in Germany can choose between statutory (aka public) health insurance or private health insurance.
It is hard to say which type of expat health insurance in Germany is best for foreign nationals but it strongly depends on the personal, professional and family situation of the individual.
Note: You can read the 2020 update of health insurance for freelancers in Germany HERE.
In this post, I have described an overview of the German Health Insurance for expats in Germany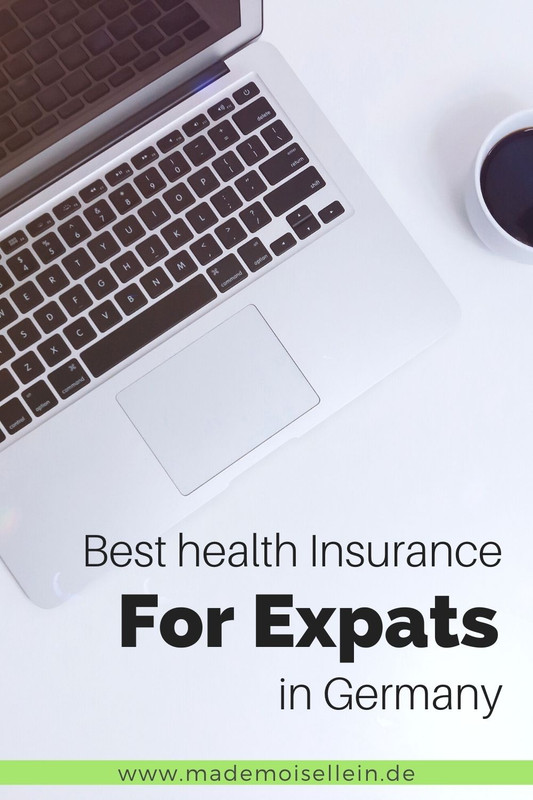 ---
Disclaimer: This blog post may include affiliate links. These links do not cost you anything but I might earn a small commission if you decide to order something from one of my recommended partners. Thank you for your support to help keep this platform growing!
---
Types of Health Insurances for Expats in Germany
Expats in Germany can either become a member of statutory health insurance or take out private health insurance.
Those who are employed full-time or insured under family insurance subject to compulsory social insurance have a choice between
Expat health insurance

Public

health insurance

Private health insurance
Let's take a look at all of them in detail:
Expat Health Insurance in Germany
If you are in Germany for a short-term i.e less than FIVE years, it might be better to take out an expat health insurance in Germany.
There are several providers that offer comprehensive German health insurance for foreign nationals living here. Expat health insurance in Germany tends to have lower tariffs and a shorter coverage period – generally a maximum of five years.
Below are some popular and well-known expat health insurance plans in Germany.
Care Expatriate 
Care Expatriate is for anyone who intends to stay in Germany for more than 6 continuous months.
This insurance protects you against the costs of medically necessary treatments – starting at €58 per month!
You can apply directly online, quickly and easily. Any citizen of a 3rd country who is staying in Germany can take coverage of Care Expatriate.
The minimum duration of this coverage is 6 months. If you live in Germany you can get health insurance coverage for a maximum of 5 years.
There are three types of Care Expatriate tariffs – Basic, Comfort and Premium. All these tariffs provide various healthcare coverages and have varying monthly premiums.
Click here to check out the details of all Care Expatriate tariffs.
---

Related: If you need mental health care in Germany, read this and learn how to reimburse your therapy's costs by your German health insurance provider

---
Public Health Insurance for Expats in Germany
Public health insurance (GKV) is part of the German social insurance system. There are around 110 statutory health insurance schemes, some of which differ significantly in price and benefits.
There are over 70 million people with statutory health insurance. About 51 million members pay contributions. The rest are insured free of charge, for example through family insurance.
Below are the top three public health insurance providers in Germany.
DAK Gesundheit
3rd place goes to DAK-Gesundheit (5.7 million). DAK offers many attractive additional benefits such as travel vaccinations, optional tariffs and bonus programmes – such as:
120 euros for the fitness studio, a fitness tracker or the sports club.
Professional tooth cleaning subsidised by up to 60 euros a year.
Travel vaccinations where they pay 90 per cent of the costs of your travel vaccinations.
At DAK Gesundheit, the contribution rate is 16,1% of gross salary. In Germany, the contribution to statutory health insurance is paid half by the employee and half by the employer. In addition, there is a contribution to statutory nursing care insurance.
Sign up here (in English) for DAK's health insurance coverage.
Private Health Insurance for Expats in Germany
Private health insurance for expats in Germany is open to almost all occupational groups.
Around nine million people in Germany have opted for private health insurance (PKV). There are various factors that are taken into account for joining private health insurance provider. 
Your age
Your general health condition
Your profession
Your or your family's medical history (This is relevant for those who have dependents)
Any preexisting health conditions or certain health risks
With very flexible options, expats in Germany can take out a private health plan that is individual to their personal needs and their chosen benefits, including the associated costs.
Expats interested in private health insurance can choose between more than 40 providers and hundreds of monthly plans for private health insurance. For a preselection, it is, therefore, useful to concentrate on the offers that are tailored to the personal requirements of health insurance.
Even though private health insurance is advantageous for expats most of the time, switching back from a private scheme to statutory health insurance is very hard, except in some special cases.
NOTE: Expats usually need to pass a medical examination in order to get approved for private health insurance in Germany.
Cost of Health Insurance for Expats in Germany
The cost of health insurance for foreign nationals can vary on the system, employment status and other factors such as family status, age etc. Here is a brief explanation of the tariffs on private and public health insurance plans in Germany.
Monthly tariffs for public health insurance
The contribution to statutory health coverage is determined on the basis of the monthly income earned by the expat. However, there is a minimum contribution that has to be paid, even if you earn little or nothing at all.
As far as the monthly cost is concerned, this is capped at the monthly maximum rate for public health insurance.
Expats can expect to pay about 14.6 % of their income up to a maximum income limit (€56,250 per year).
The overall employer contribution is 50%. In addition, each public health insurance provider levies individual surcharges (on average 1.1 %) that are jointly paid by the employer and employee.
It is up to you to decide whether you wish to receive a sickness benefit. The conclusion of this optional tariff results in a three-year commitment to the statutory health insurance fund.
Monthly tariffs for
private health insurance
In private health insurance, monthly income does not play a role. So high earning expats can benefit from lower health insurance costs of private health insurance.
Depending on their tariff, expats are either reimbursed monthly payments by the health insurance company or get a percentage share back.
The employer also pays a share of expat's monthly premium of private health insurance. However, the maximum they can contribute is the amount they would pay for a publicly insured employee (max. €367.97 for health insurance and €71.48 for long-term care insurance)
Head-by-Head Comparison of Public and Private Health Insurance
Private Health Insurance
Public Health Insurance
System
System

Policyholders' premiums cover the rising costs of their healthcare as they grow older.
Risk assessments protect the insurance collective from being overburdened.
Focused on the individual but assumes solidarity between the healthy and the sick.

Young and health people finance the care of the elderly and sick.
Nobody can be rejected on account of the state of their health.
Based on the intergenerational contract and designed in accordance with the principles of the social state.

 
 
Premiums
Premiums

Premiums dependent on the chosen tariff, age at entry, and state of health.

Premiums are based on income.

Coverage scope
Coverage scope

Treatment coverage is contractually stipulated and remains effective for a lifetime.
Payments for treatments are settled between you and your doctor.

Treatment coverage is determined by legislators and can be amended at any time.
Payments for treatments are settled between your doctor and your public insurance provider.
Are you also living and working in Germany? What do you think is the best health insurance for expats in Germany? Let us know in the comments below.