Bhutan Travel Guide 2023: How to Plan a Trip to Bhutan
Top Takeaways From This Post
Last updated on December 7th, 2022 at 03:03 pm
Do you want to travel to Bhutan in 2023? I recently had the opportunity to travel to this beautiful Himalayan kingdom. In this post I have described everything you should know before you plan a trip to Bhutan.
Bhutan is a small Buddhist kingdom sitting atop the Himalayan range, bordering India and China. I've always loved the Himalayan culture and found it fascinating since I was a child. Even though I was raised in India, I never visited this side of the country and its neighbour. This year we decided to make this idea materialise by planning a trip to Bhutan and the Indian Himalayan state of Sikkim.
This guide is for anyone who wants to travel to Bhutan independently under their new daily tariff.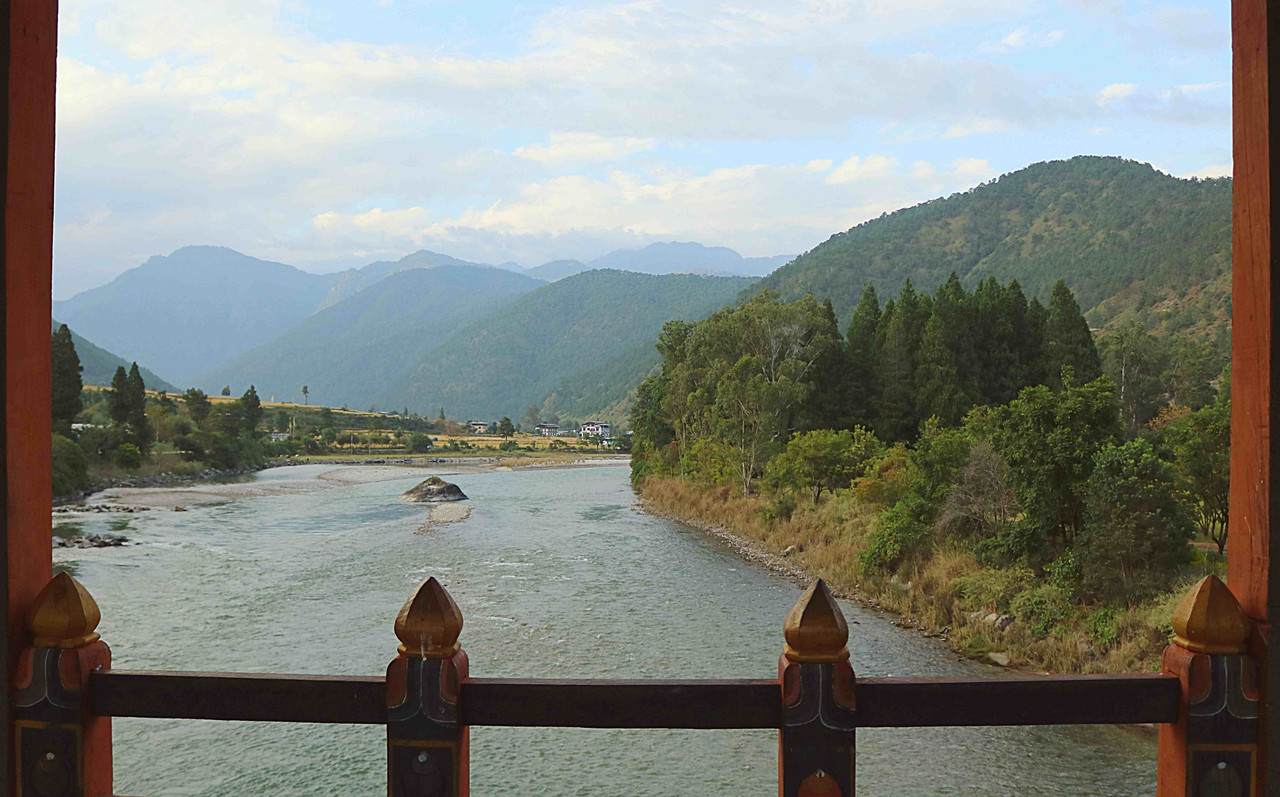 I say independently because previously, tours were fully organized (and only) through licensed tour operators in Bhutan. As of September 2022, tourists have the freedom to plan their own trip to Bhutan without hiring a local tour agency.
However, this comes at a great cost. Bhutanese authorities have decided to increase the tourist tax to a whopping USD 200 per night. Yes, that's the tourist tax just to enter the country! Until Sept 2022 this tax used to be USD 65.
If this has not put you off Bhutan yet, then keep on reading this very detailed guide about planning a trip to Bhutan. Also, keep reading if you want to find out whether Bhutan is worth the highest tourist tax in the world and what other alternatives to Bhutan are out there.
1. Bhutan's Daily Tariff For Tourists Explained
1.1) What is SDF that tourists pay to enter Bhutan?
Tourists interested in travelling to Bhutan have to pay a Sustainable Development Fee (SDF). According to their tourism authority, this tourist tax goes towards funding national welfare programs such as education, infrastructure, healthcare, etc.
1.2) What changed about Bhutan's SDF in 2022?
Bhutan updated its Sustainable Development Fee (SDF) and tourism model in Sept 2022. Here are some key changes:
International tourists have to pay USD 200 per night per person. A non-refundable, one-off visa application fee of USD 40 is also payable.
Indian tourists have to pay USD 16 per night per person.
The new SDF is just the fee for entering Bhutan. It does not include anything else!
Tourists have to pay for all other expenses: flights, hotels, taxis, tour guides, food and drinks, entrance fee to tourist attractions, etc. In the earlier model, all of these costs were included in the SDF.
1.3) What changed in travel regulations in Bhutan? 
You

do not need

a tour guide to accompany you at all times anymore. However, you need a guide when visiting a Dzong (fortress), or any religious sites and monasteries.
You can choose the hotels, resorts, or homestays you prefer as long as they are licensed.
You can choose the taxi driver, tour guide, or tour operator you prefer as long as they are licensed.
All the licensed service providers and accommodations are listed on Bhutan's tourism website.
1.4) How do you pay SDF to travel to Bhutan?
You pay SDF directly to the Bhutanese tourism authorities through their online visa application platform. Payment is made at the same time as you apply for a Bhutanese tourist visa or travel permit.
With the previous system, tourists paid the entire SDF (incl. tour expenses) to the tour operators via bank or wire transfer who then arranged the entire trip to Bhutan. The older process, as I was informed by the tour operators took a good few weeks to months from start to finish.
I was able to plan everything on my own – from visa application to flight tickets and hotels within two weeks.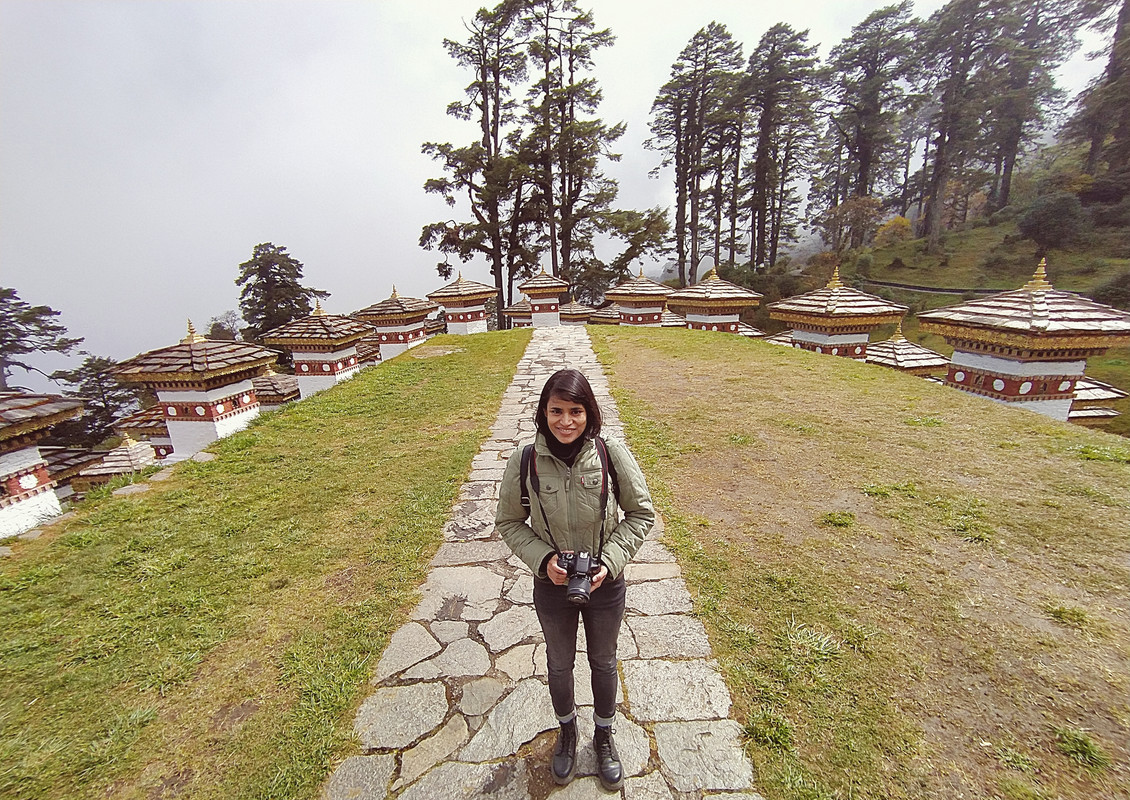 2. How I planned our trip to Bhutan
We were interested in experiencing the culture and nature of Bhutan within a week. As I mentioned, we planned our trip to Bhutan independently. Here is how I did it.
I started by contacting a few local tour operators, who then sent an initial itinerary of our trip to Bhutan. They also sent a list of the accommodations to choose from and the overall budget. While the itinerary was good it involved a lot of time on the road to my liking. Personally, I am not a big fan of fully guided tours that last several days and this was the whole reason we decided to plan the whole trip on our own where we could travel at our own pace and actually enjoy our limited time in Bhutan.
We decided to split our time in Thimphu and in Paro. From Thimphu, we made a day trip to Punakha valley. From Paro, we made a day trip to Paro Taktsang.
We choose 3-star hotels for both cities and paid around 70 USD per night. Both hotels were good with western standards for any hotel in this price range. Our rooms also came with majestic views which was a bonus 😉
We had three days of guided tours where we visited the main tourist attractions of Bhutan.
We requested our hotels to help us organise tour guides and taxis. They arranged both services at reasonable daily rates (30 USD/ day for a guide and 80 USD/ day for a taxi).
Food and drinks are incredibly inexpensive in Bhutan. Whenever we ate out we paid around 10 USD for two adults, typically incl. a couple of drinks. Beer costs around 1-2 USD. Coffee/ tea was even cheaper.
The total cost of the trip to Bhutan turned out to be less than what the tour operators quoted us.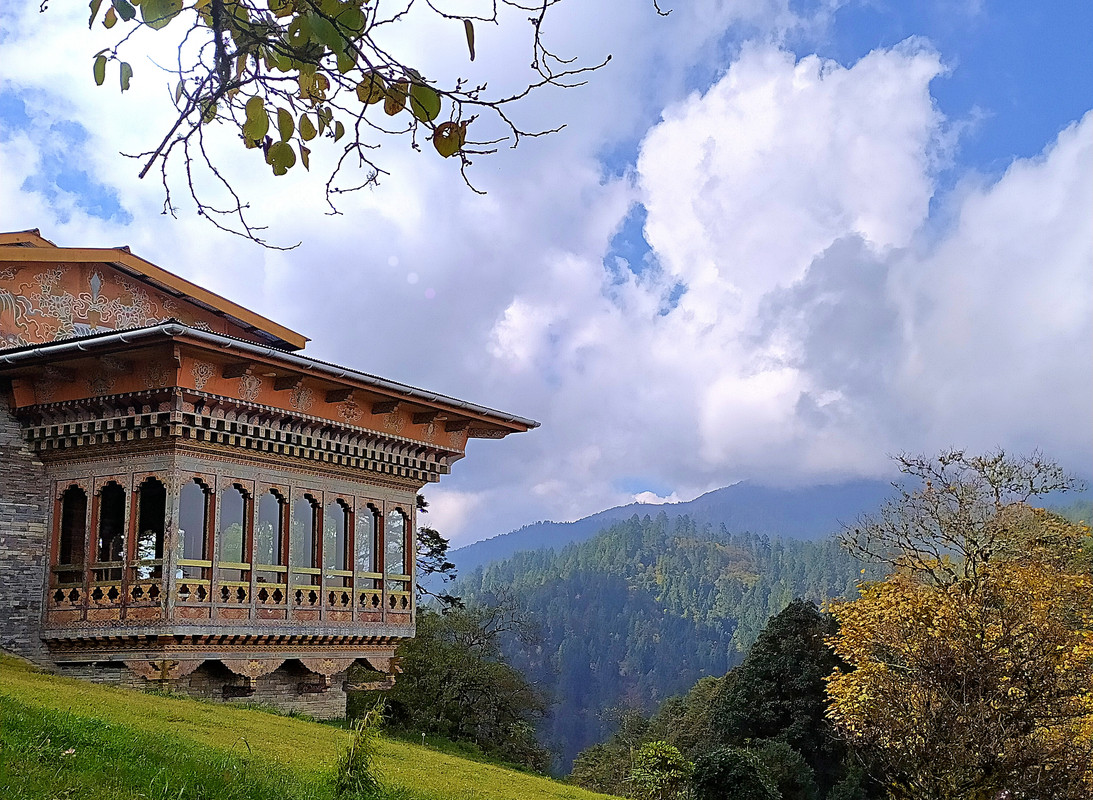 3. Is Bhutan worth the new SDF?
We were pretty hyped about Bhutan before visiting. I read a lot of blogs and discussions online to prepare for the trip. Once we were there it was, our experience was kind of a mixed bag. I would simply summarise our positive and negative impressions and you could make up your own mind.
3.1) Positive experiences during our trip to Bhutan
Bhutan is undoubtedly a beautiful country. This is the Himalayas we are talking about! No one needs convincing about its beauty. The kingdom is full of stunning landscapes and clean Himalayan air. Noise pollution is nonexistent. Beautiful nature everywhere you look, even from the cities.
The roads in Bhutan are developed and well-maintained. Taxi drivers drive safely and never appear to be in a rush which is helpful on Himalayan roads.
It is sparsely populated and mass tourism is nonexistent. So you feel like you have the entire place to yourself, especially if you travel in shoulder seasons.
Bhutanese are hospitable and friendly. We didn't feel like we were getting scammed there left right and centre at the stores in spite of the low tourist volume. Services are reasonably priced.
Bhutan is safe for tourists! We always felt safe walking around in Thimphu and Paro.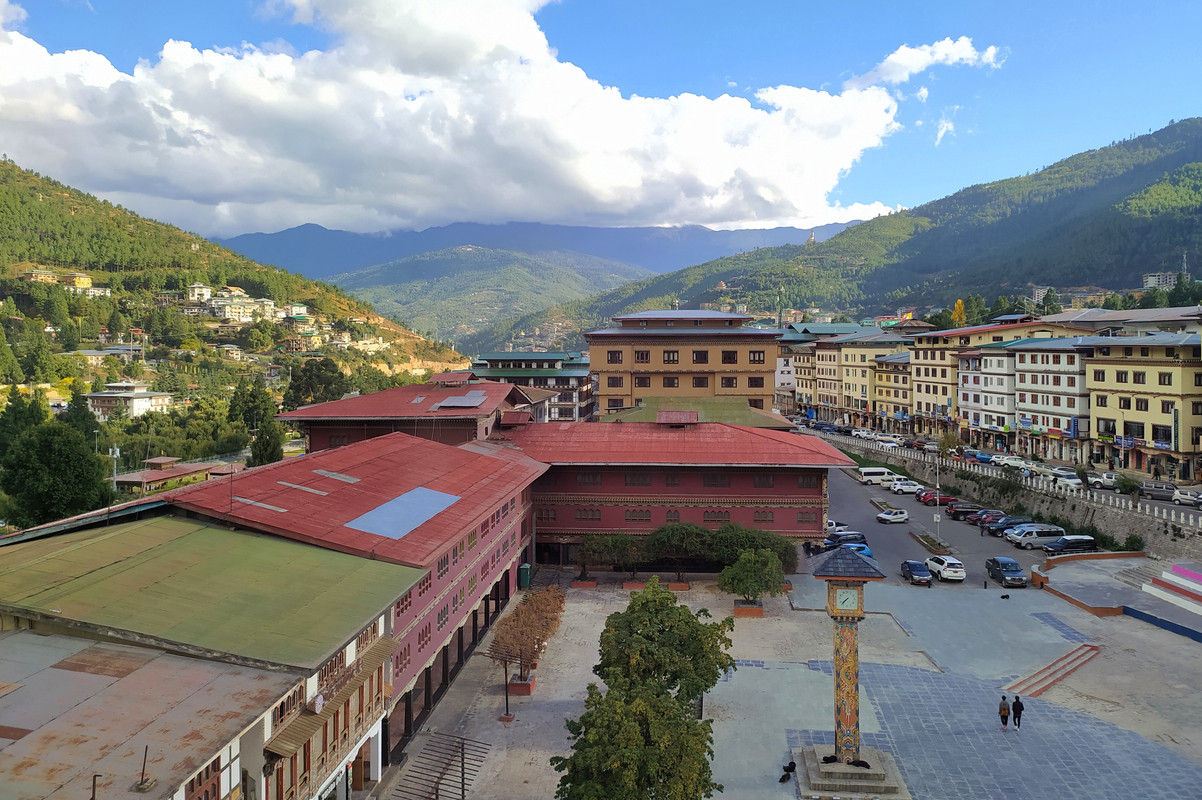 3.2) Negative experiences during our trip to Bhutan
Tourism infrastructure is still underdeveloped in Bhutan. It was a pain to use credit cards. In fact, we could not use it anywhere. So you have to rely on ATMs all the time and hope your card works there. Most hotels only accept cash payments so you might have to walk with wads of cash around the town.
It was hard to find clean public toilets or any at all. This was even the case at the major, most iconic tourist destinations of Bhutan e.g. Punakha Dzong, Paro Taktsang, or Dochula Pass. It was handy to carry toilet rolls and disinfectant in the backpack.
We did not expect to see this in Bhutan since it is a carbon-negative country and sustainable or eco-tourism is heavily advertised to tourists…but they have a major littering problem in some areas that we visited. There was a noticeable lack of bins even in Thimpu city centre. We also occasionally saw people spit right on the streets, which was again totally unexpected.
We were quite often asked 'where is your guide?', or 'do you have a guide?' or 'are you going there without a guide?' At times it felt like we were doing something illegal by being on our own. Bhutanese are certainly not used to seeing unaccompanied free-roaming foreigners.
There is no public transport in Bhutan. For local travel, you are dependent on taxis and it is hard to organise them on our own. The most common way to do it is through tour operators who are interested in selling the entire 'package' and not just a taxi for a day tour. We got around this problem by asking our hotels to organise taxis for us.
If you are not used to seeing stray cows or dogs on the streets you may feel wary of the street animals in Bhutan, but then I grew up in India. Being around street dogs doesn't bother me. 😉
Bhutan is a developing country and it is noticeable in several aspects. It is nothing negative about this, it is just what it is. When you travel to Bhutan, it is important to go there with an open mind and expect it to be different from what you are used to especially if you come from an industrialised country.
3.3) So are we going to visit Bhutan again?
In short, no. Not as a tourist, anyway.
I'm still glad we took this trip to Bhutan. It was great to experience Bhutan's unspoiled natural beauty, culture, religion, food and people. But the Himalayan belt is huge and its culture, religion, and architectural style span across a bunch of countries.
After the Bhutan trip, we continued travelling through the Himalayan belt in Sikkim, which both my husband and I unanimously agreed, surpassed our experience in Bhutan (despite the poor road conditions).
Foreigners need additional extra paperwork to enter Sikkim, but it was well worth the effort. There is much more freedom to move around once you have your permits in order. We already have plans to visit other parts of the Indian/ Tibetan Himalayas next year.
If you like what you read so far and want to travel to Bhutan, then keep on reading.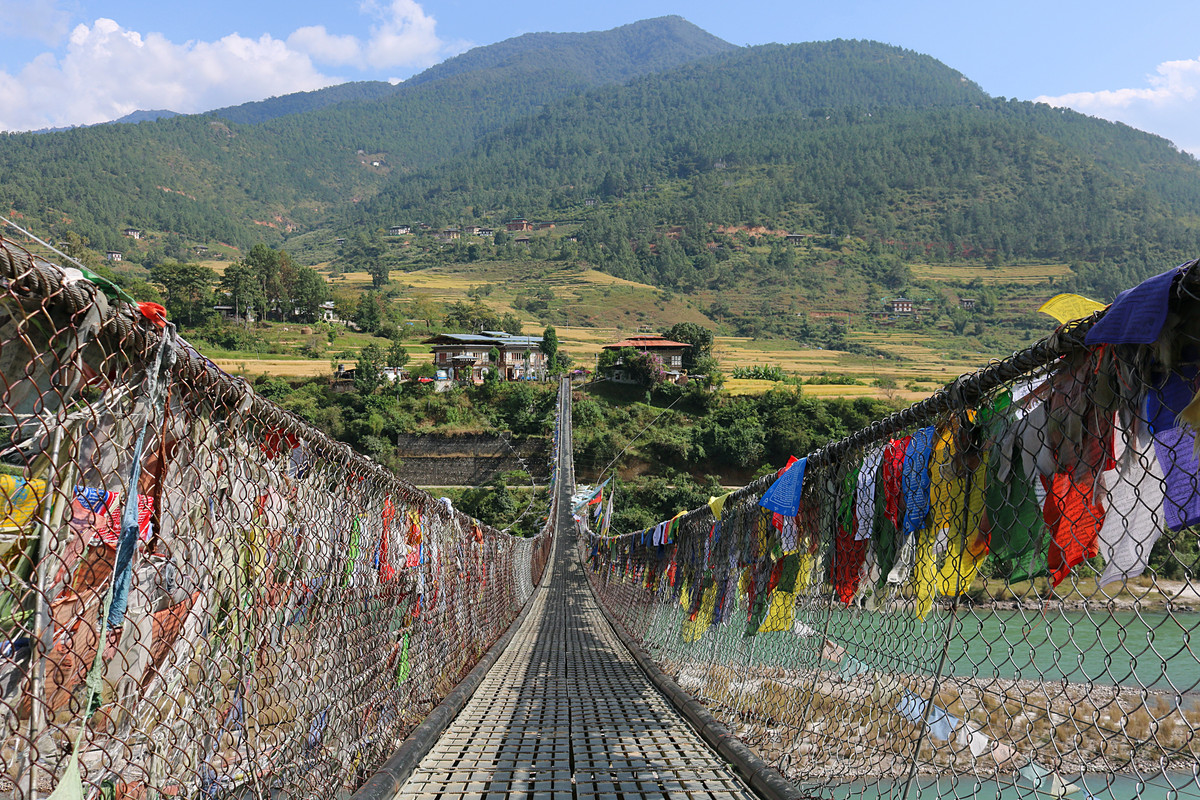 4. How to Plan a Trip to Bhutan
Here are some of my tips to plan a trip to Bhutan based on my experience.
4.1) Start with simple research
What do you want to do in Bhutan? 
Bhutan has a lot to offer to tourists, especially nature lovers.
There is an abundance of natural beauty everywhere in Bhutan. For nature lovers, there are tons of hiking trails all over the country. The world-renowned Snowman Trek is the longest hiking trail in Bhutan stretching almost 350 km.
Being a Buddhist country with some religiously significant monasteries and religious sites, Bhutan also attracts a number of Buddhist pilgrims. Some Bhutanese monks also offer guided tours to pilgrims from other countries.
Bhutanese cities are rather small and most of the society is agrarian based. Its cities, particularly Thimphu, are a very interesting mix of Bhutanese and western cultures.
Bhutan is nestled between the Indian and the Tibetan Himalayas. It is one of the very few places in the world where you can experience the Himalayan culture. This was my top reason to visit Bhutan. The trip to Bhutan was the first part of our longer Himalayan tour.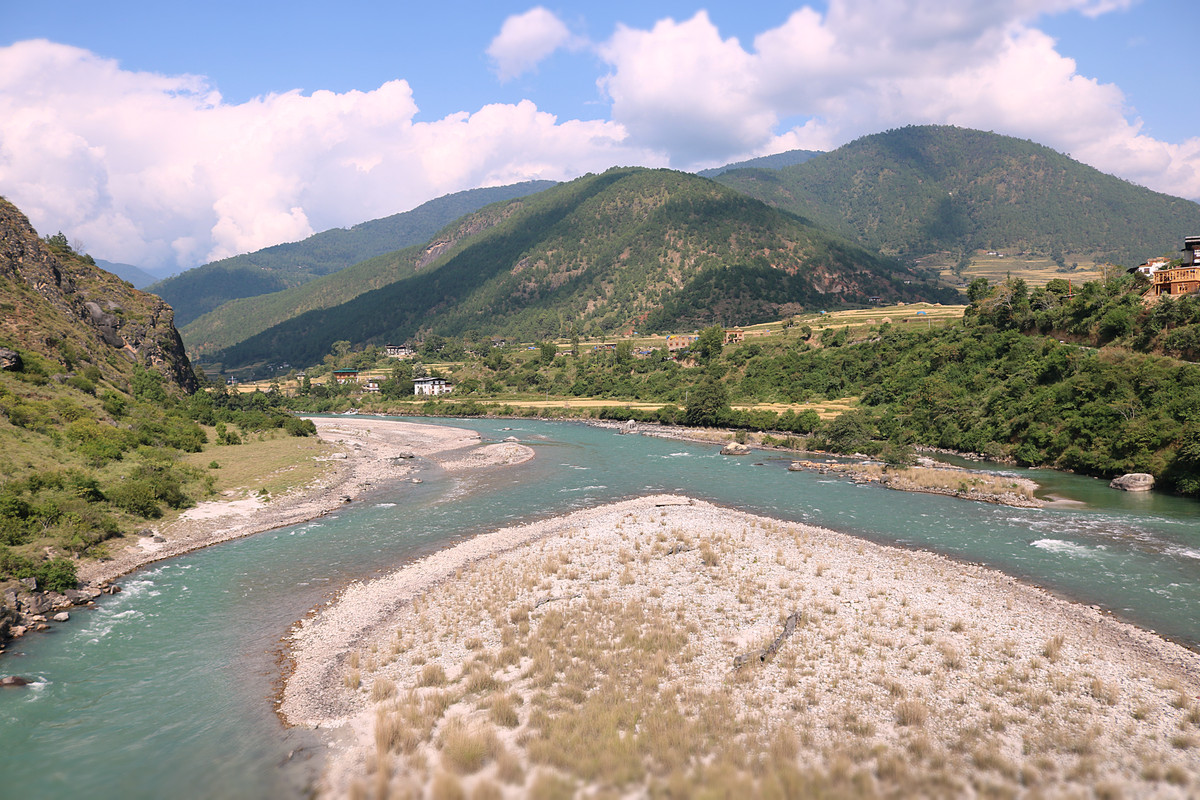 How long do you want to stay in Bhutan?
Or rather how many days you can afford to stay in Bhutan? 😉
A week in Bhutan will be enough to give you an overview of the country and cover the main tourist attractions in Bhutan.
You can also plan a hiking trip in the Bhutanese Himalayas and experience the rural side of the country up close. Hiking trips in Bhutan can range from two to thirty days. Note that all treks in Bhutan must be organised by an accredited tour operator or guide. Your tour operator can assist you with all the necessary logistics and safety precautions during your trip to Bhutan.
You can stay for a couple of weeks and experience Bhutanese culture and nature in one long (and very costly!) trip.
When do you want to visit Bhutan?
As per official recommendation, the best time to visit Bhutan is during spring, early summer, autumn, and winter. Summertime in Bhutan also coincides with Monsoon. Monsson, which is typically between July to September, in any South East Asian country is best avoided. Bhutan like other Himalayan regions suffers from occasional landslides due to heavy rainfall.
We travelled to Bhutan in late October, just before the wintertime. The temperature was around 10 – 20 degrees with bright sun all day long. Tourists were few. It was glorious!
4.2) Work out the logistics and travel formalities
How do you want to travel to Bhutan?
There are two ways to enter Bhutan: Air and Land
Bhutan has one international airport; Paro airport.
Bhutan has two international airlines: Druk Air and Bhutan Airlines.
Tourists can fly directly to Bhutan from Nepal (Kathmandu), India (New Delhi, Kolkata, Bagdogra, Guwahati, and Gaya), Bangladesh (Dhaka), Thailand (Bangkok), and Singapore (Changi).
India is the only country that has road borders with Bhutan. You can travel to Bhutan through India via Phuentsoling, Samdrup Jongkhar, and Gelephu.
Which documents do you require to travel to Bhutan?
International tourists need a Bhutanese tourist visa to enter the country.
Indian tourists need a Bhutanese travel permit to enter the country.
A travel health insurance that covers your entire trip to Bhutan.
If you plan to travel to Bhutan through the Indian land border, then make sure to check whether your Indian visa allows entry or exit through a land border. Some Indian tourist e-visas are only valid for airport entry.
You should also figure out whether you need a visa for the country from which you plan to enter Bhutan. e.g. a tourist visa for India, Nepal, Thailand etc.

4.3) Apply for a Bhutan tourist visa
How do you apply for the Bhutan tourist visa?
You can apply for your Bhutanese tourist visa online through their official visa application portal.
What documents do you need to apply for a Bhutanese tourist visa?
To apply for a Bhutanese tourist visa online you will need:
A digital copy of a valid passport
A recent digital passport photo
Arrival and departure dates
Valid travel insurance for the duration of your travel
Payment details
That's it! The Bhutan tourist visa application process is very straightforward and quick. I received my travel permit within two working days, my husband received his tourist visa within a week via email.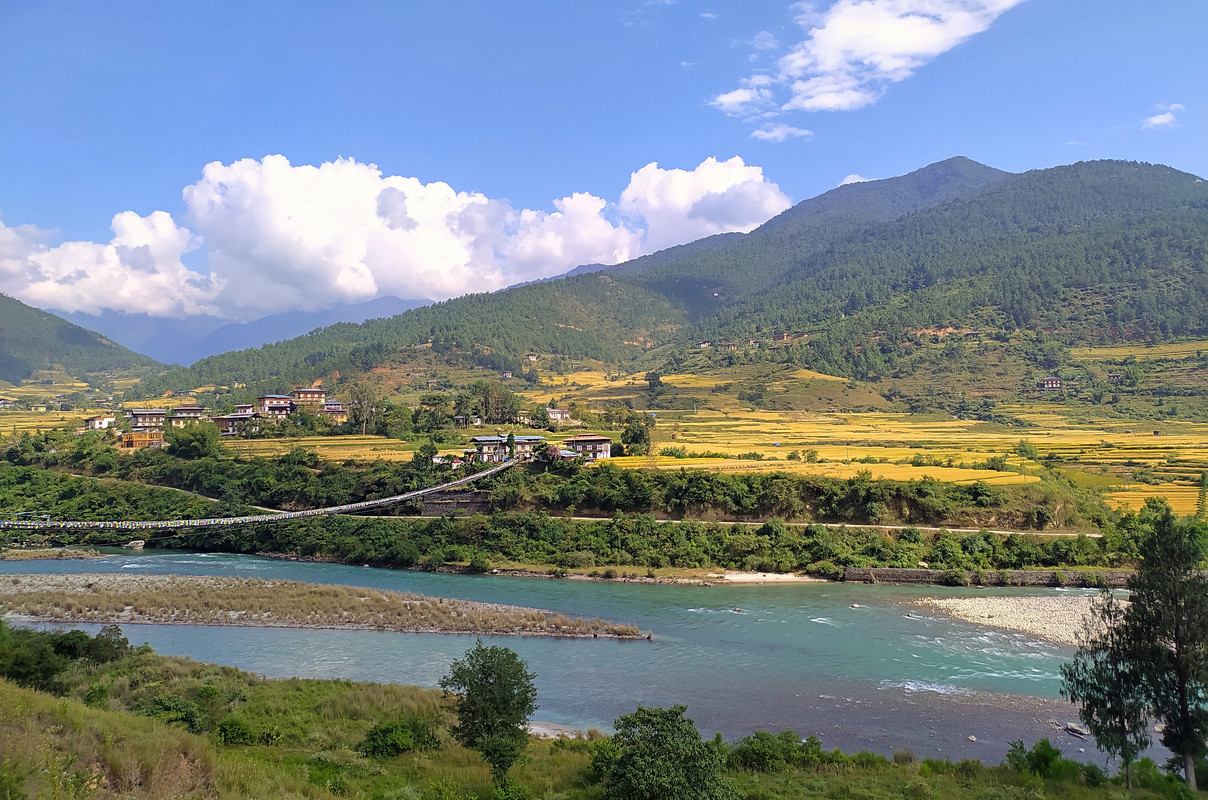 ---
Next Read: What are the Best Places to Visit and Things to Do in Bhutan
---